The ultimate list of 115 easy vegan recipes that are ready in 30 minutes or less will help you cook simple, healthy vegan dinners every night! There's something for everyone on this list!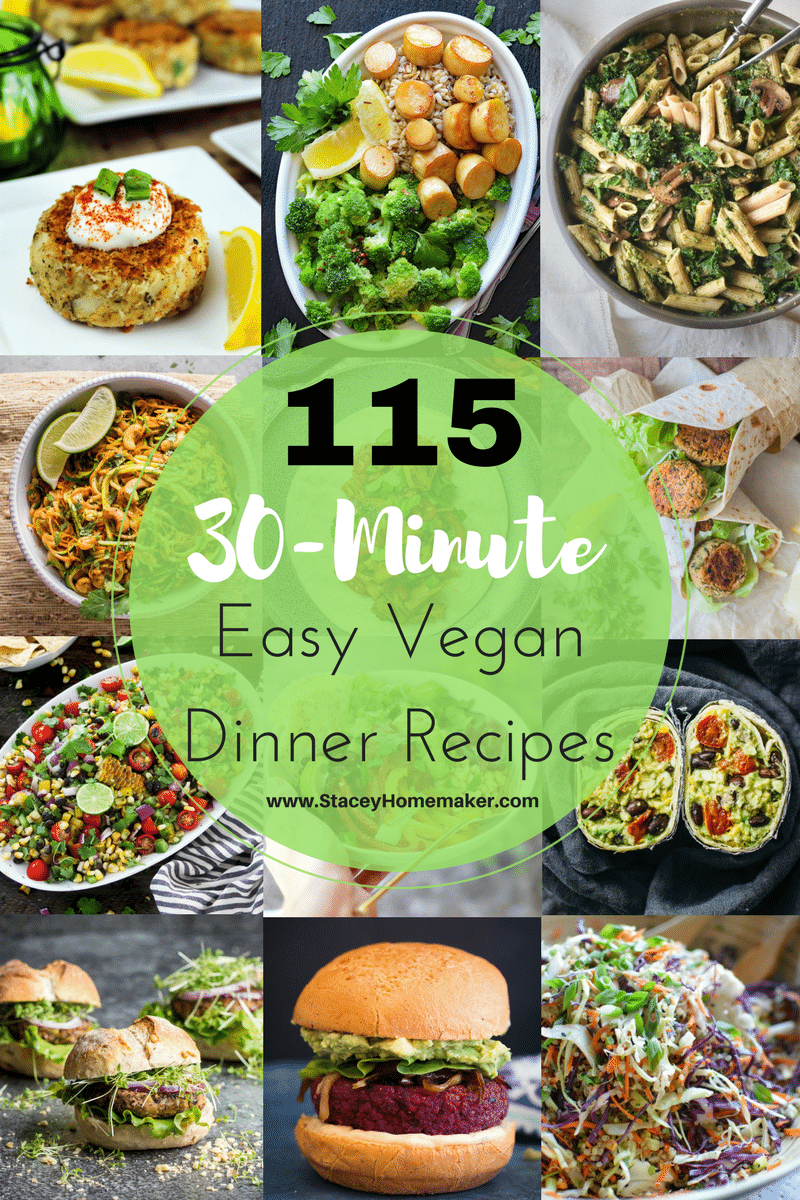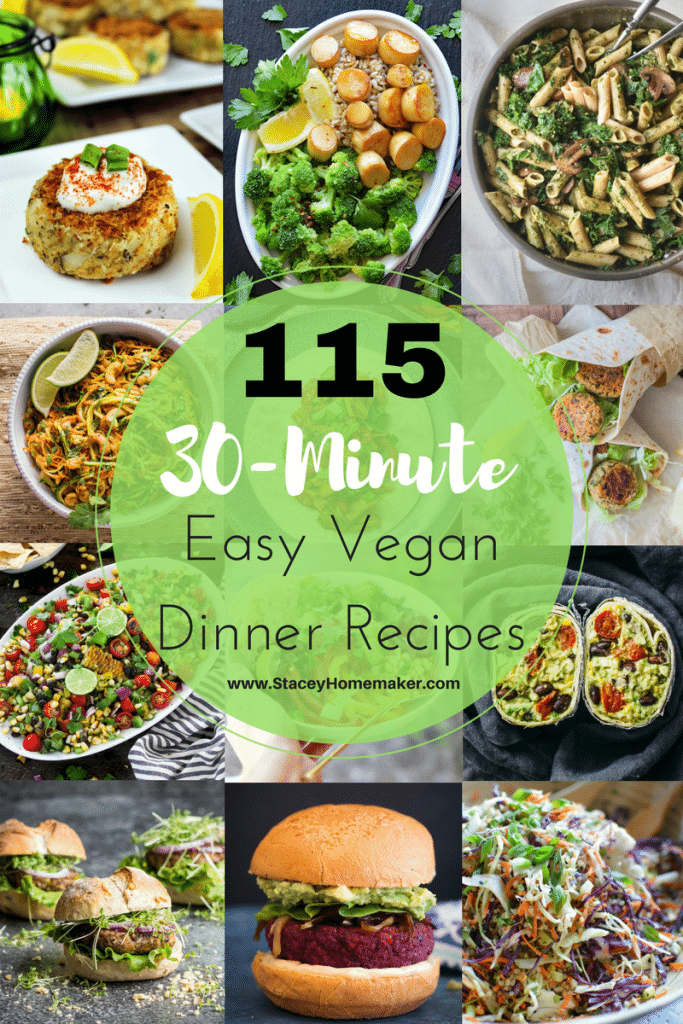 What Should I Make For Dinner Vegan?
I ask myself this question every single night! You too? Yay, at least we're not alone!
I just don't have a lot of time to spend in the kitchen so I tend to go for the quickest healthy vegan meals that I can think of or find recipes for on Pinterest. We do a lot of instant pot beans and rice, baked tempeh (slice and coat with BBQ sauce then bake it at 400 degrees for 10 minutes –BOMB!), chickpea salad sandwiches, gluten-free pasta with baked tofu, and I always do a big tray of roasted veggies as a side. Super simple, filling, and super delicious. Many of my favorite 30-minute vegan recipes are on this list!
What Are The Best Vegan Foods?
Well, the answer to this question is controversial and depends on the person and the type of food they like. There are many different types of vegans. Some enjoy meat substitutes and prepared foods that you can buy at the store. Others prefer to make everything from scratch and focus on whole foods only.
We lie somewhere in the middle of the spectrum. Would I love to make every single meal that we consume from scratch? Sure.
Is that realistic for us (and probably most families)? No.
I try to cook as much as possible but we do occasionally enjoy a meat substitute (this vegan sausage peppers and rice skillet is one of our favorite dinners!), faux cheese + mushroom meat sandwiches (or this vegan TTLA sandwich) for lunch, and bagels slathered with Kite Hill chive cream cheese for breakfast. That being said, I cook a lot of meals from scratch too. I just do the best that I can and try not to stress myself out by trying to do everything. It's all about balance. Try to find what works for you and stick with it.
So, in my opinion, the best vegan foods list consists of loads of vegetables and fruit, lots of beans, tempeh, and tofu, and the occasional store bought. prepared/processed food. (I'm currently working on a list of my favorite vegan store-bought products. I've tried a lot of products over the years and some are pretty gross while others blow me away! I can't wait to share the list with you!)
Vegan Recipes: Breakfast
I know this is a roundup of my favorite 30 minute vegan recipes to make for dinner BUT breakfast and lunch are important too!
Travis isn't a huge fan of breakfast but I am so here's a few of my favorite vegan recipes for breakfast. Enjoy!
What Can A Vegan Eat For Lunch?
Lunch is one of my favorite meals of the day! I bet it's no surprise that I love easy vegan lunches too. A vegan lunch doesn't have to be complicated, it could be as simple as the leftovers from dinner last night. Check out the following list for some of our tried and true easy vegan lunch ideas.
115 Quick & Easy Vegan Dinner Recipes
The number one request that I get from people is for healthy vegan recipes that are FAST! I love quick recipes too, especially flavor-loaded vegan recipes that I can get on the table in less than 30 minutes. There is something for everyone on this list, so check them all out and PIN your favorites so you can make them all in the future!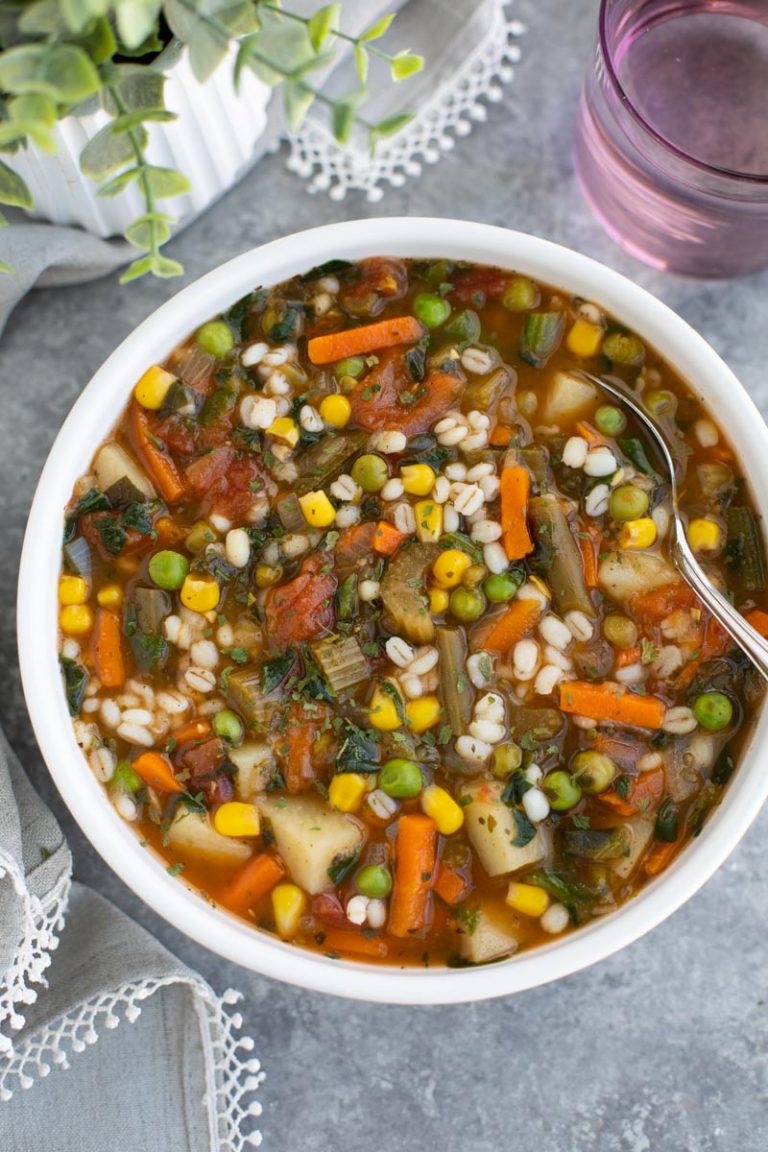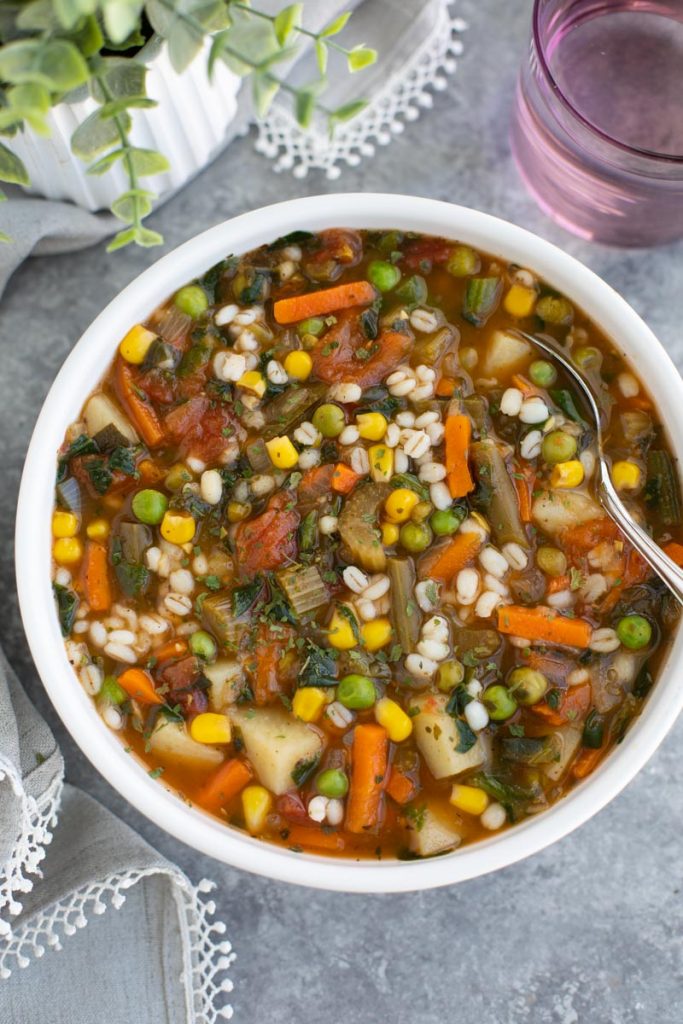 1. 30 Minute Garden Veggie Barley Soup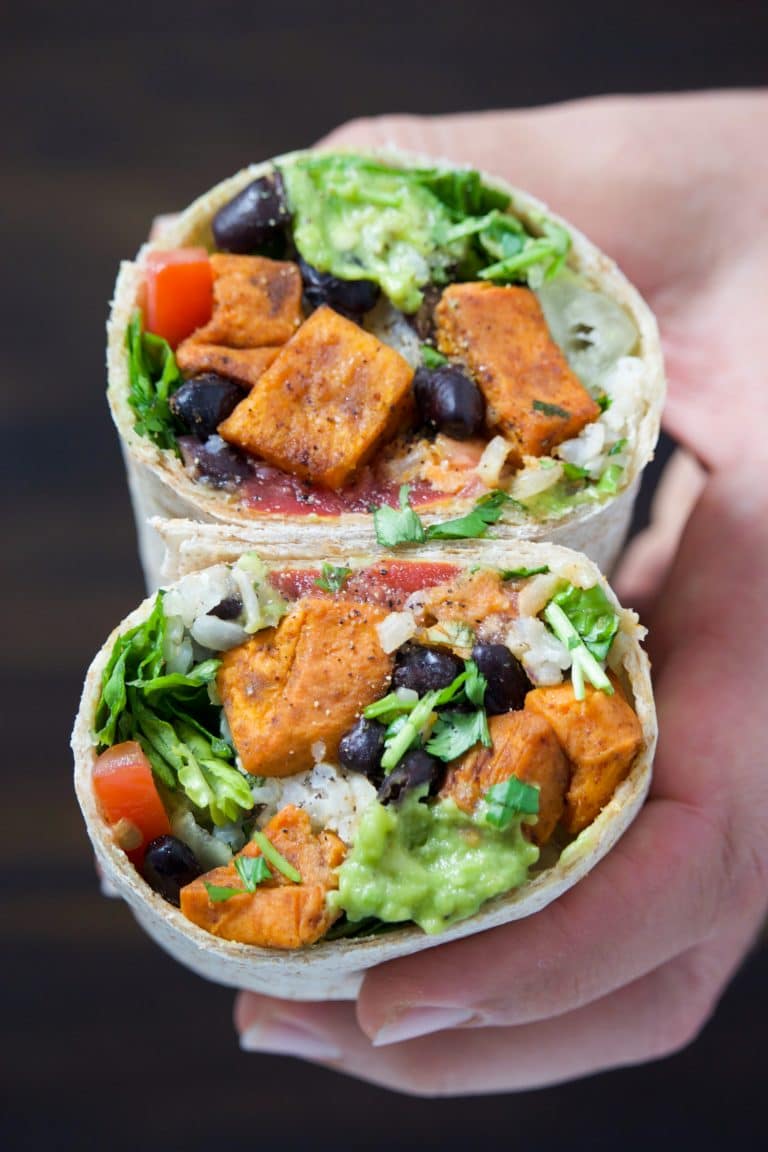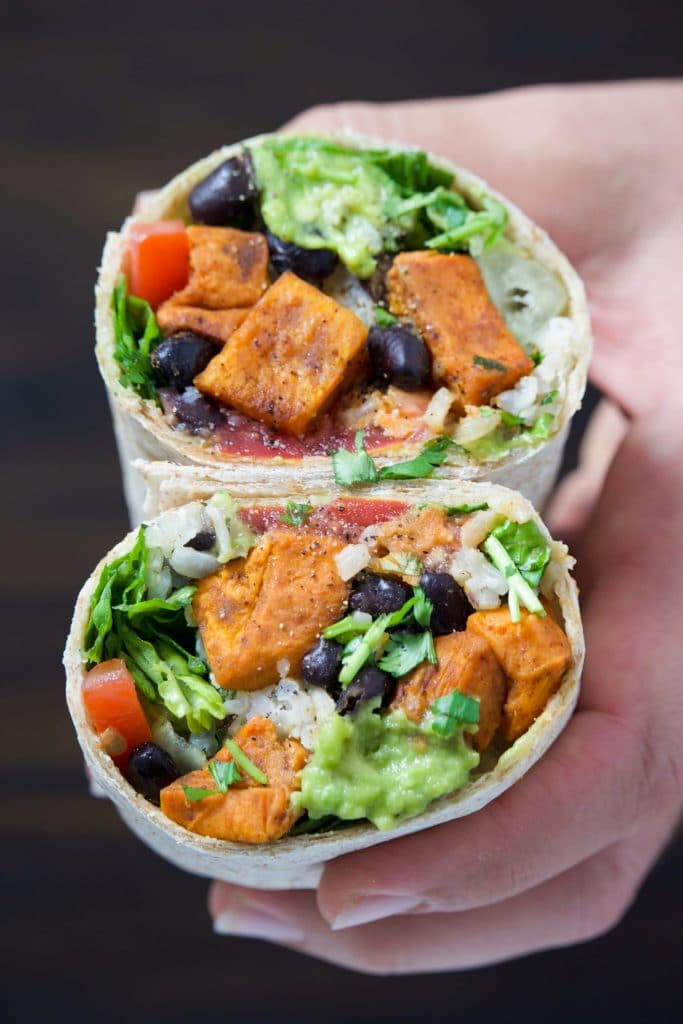 3. Sweet Potato Black Bean Burritos
5. (Secret Ingredient) Lentil Sloppy Joes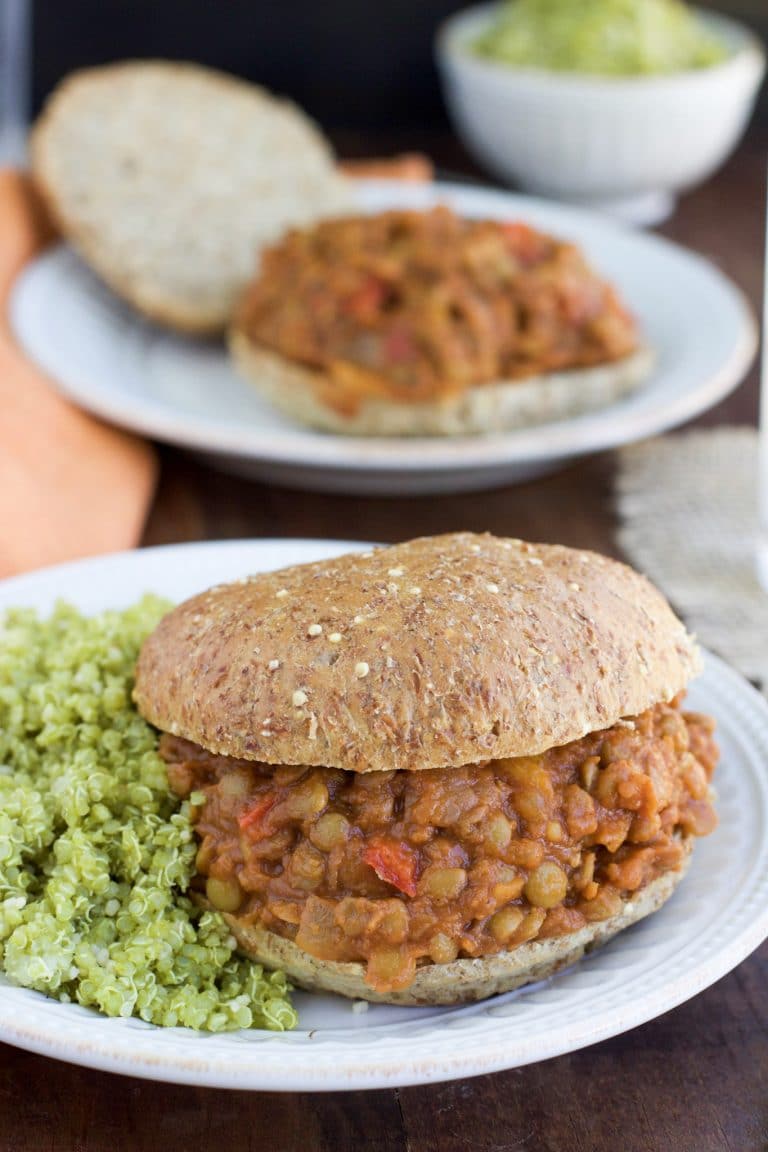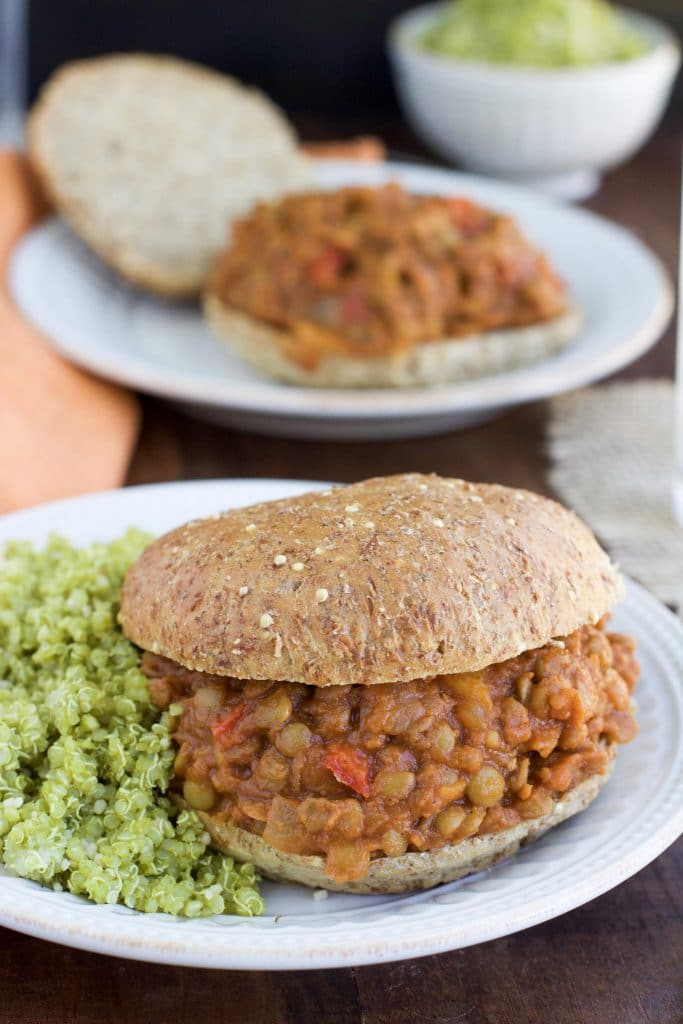 7. Spicy Swiss Chard Soba Noodle Stir-Fry
8. One-Pot Spicy Vegetable Rice
9. Peanut Butter Lo Mein Noodles
10. Asian Quinoa Slaw Salad with Sesame Ginger Vinaigrette
Photo Credit: The Kitchen Girl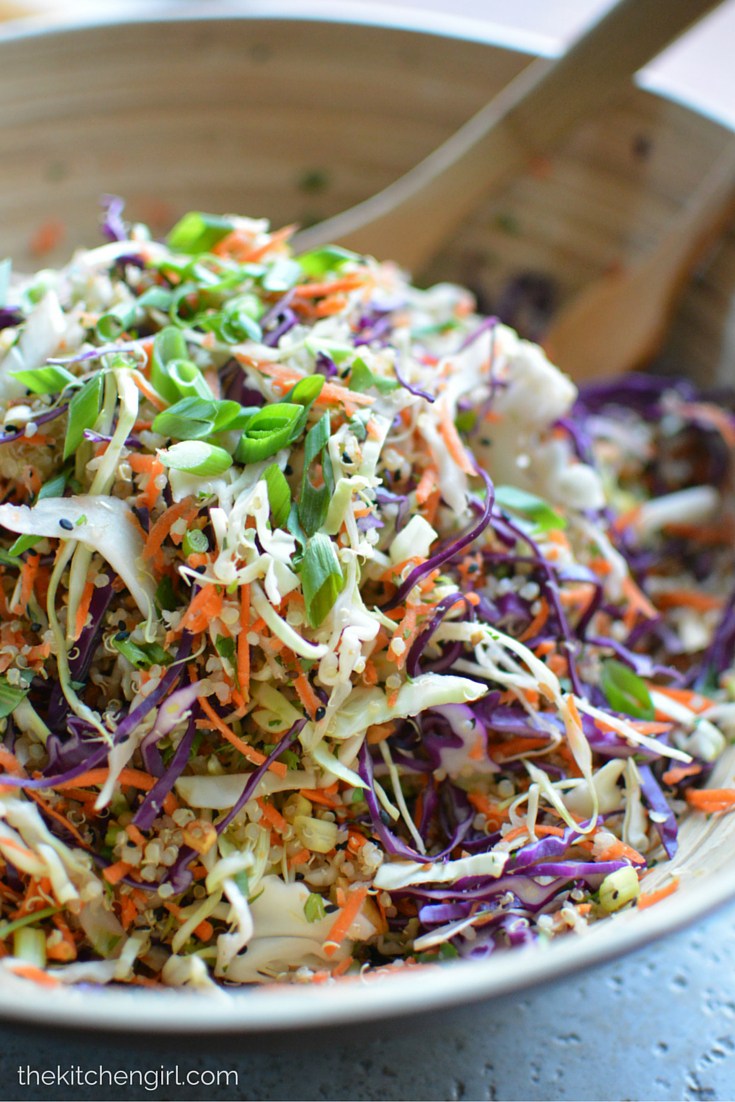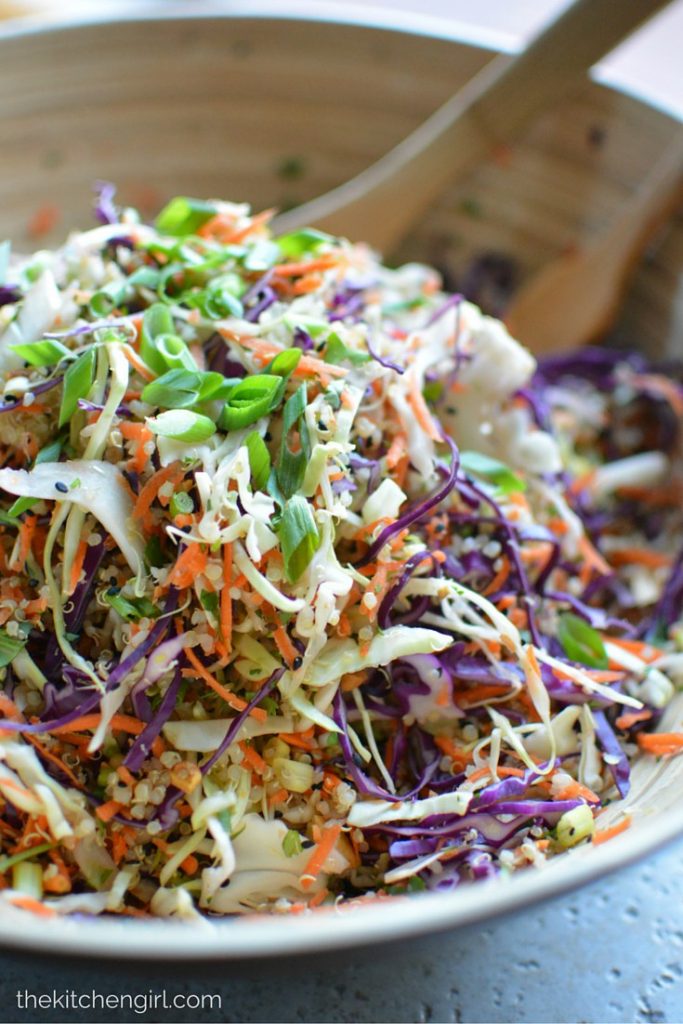 11. Tofu Katsu Sushi Lettuce Wraps
12. Harissa Pasta with Oranges
13. Quinoa Burrito Bowls with Fajita Veggies
15. Mushroom & Kale Pesto Pasta
Photo Credit: The Happiness Kitchen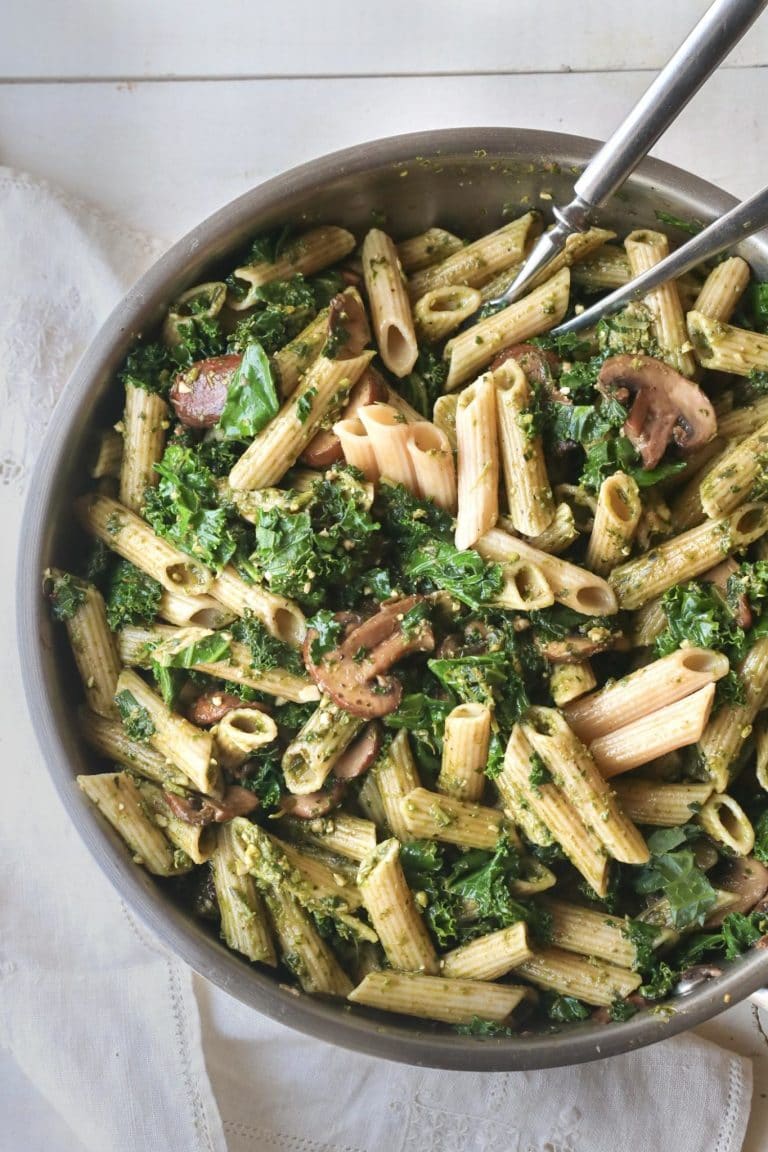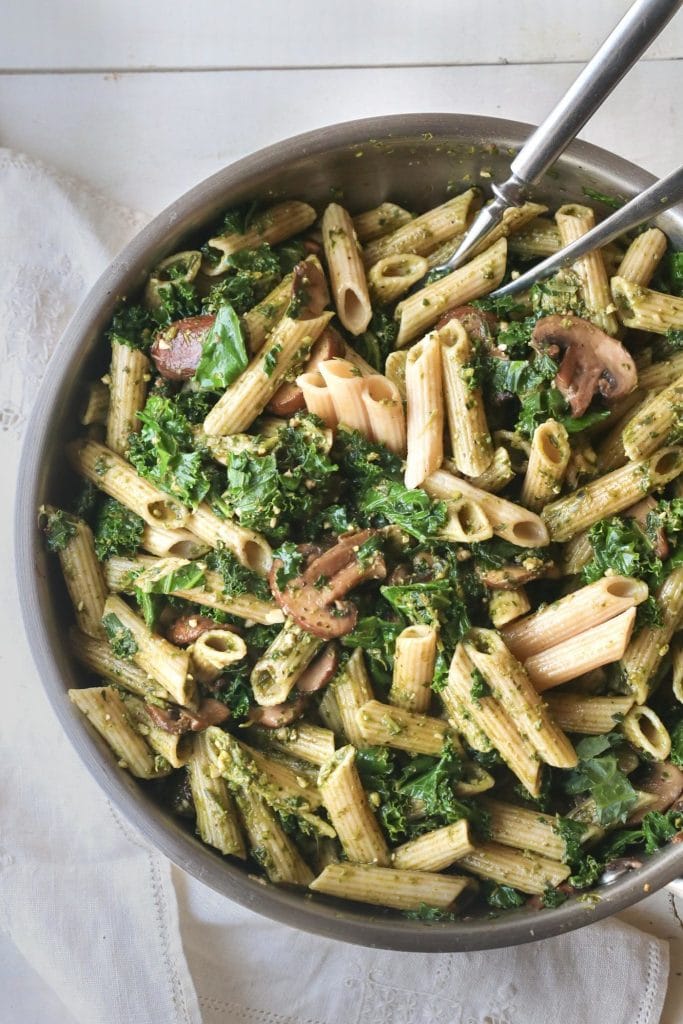 16. Summer Bibimbap
17. Amazing Curried Butternut Squash Soup
19. Cucumber Tomato Avocado Salad
Photo Credit: Vegan Huggs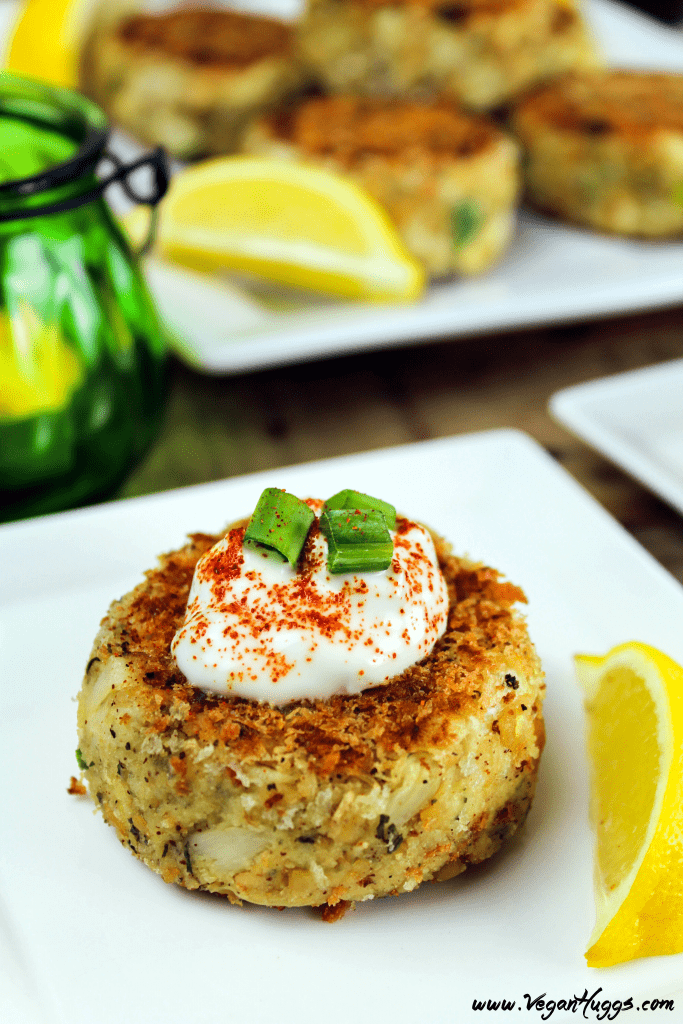 23. Rainbow Salad with Pomegranate Vinaigrette
24. Lentil Quinoa Salad with Spinach & Citrus
25. Sweet Potato Tacos with Avocado Salsa
Photo Credit: The Rustic Foodie
26. Curried Chickpea Salad Sandwiches
28. Spiced Herbed Avocado Lentil Salad
29. Moroccan Eggplant Salad with Chermoula
30. Ramen Bowls with Edamame & Mushrooms
Photo Credit: Peas & Crayons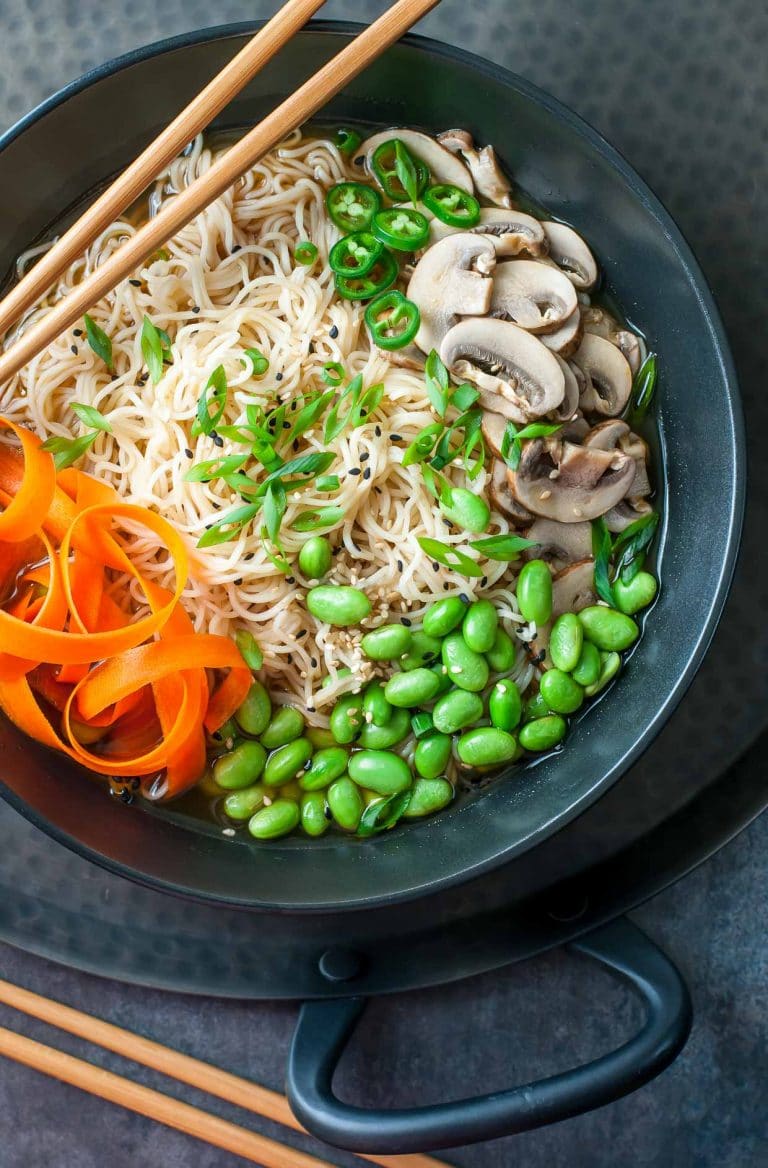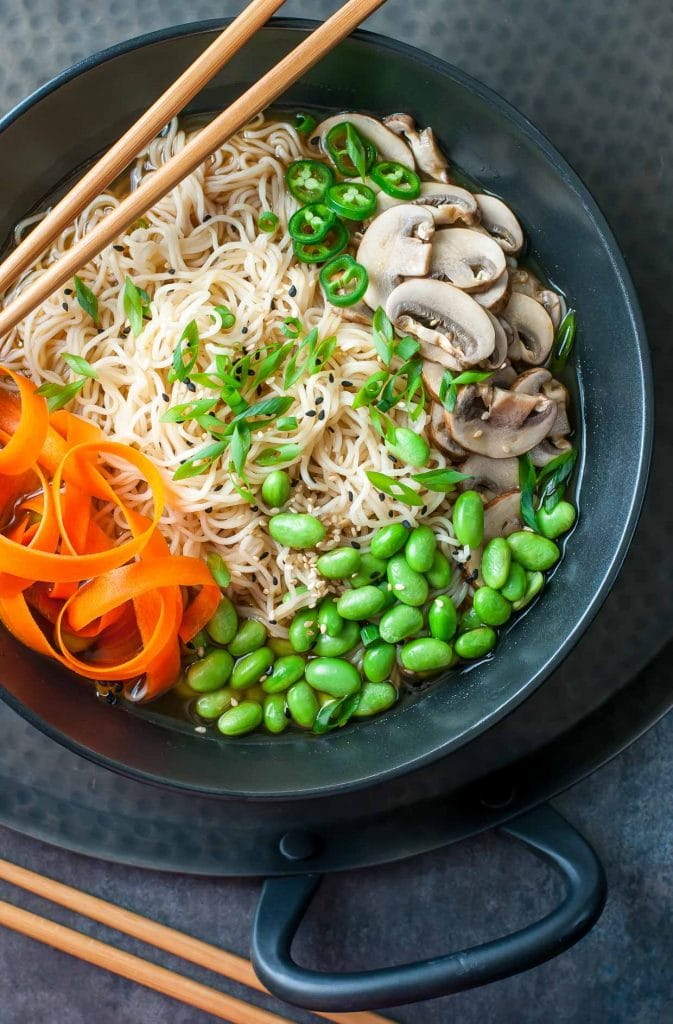 31. Thai Coconut Vegetable Curry
32. Gluten-Free Quinoa & Black Bean Tacos
34. Pinto Bean Tacos
35. Spinach Mushroom Leek Long Life Noodles
Photo Credit: Peas & Crayons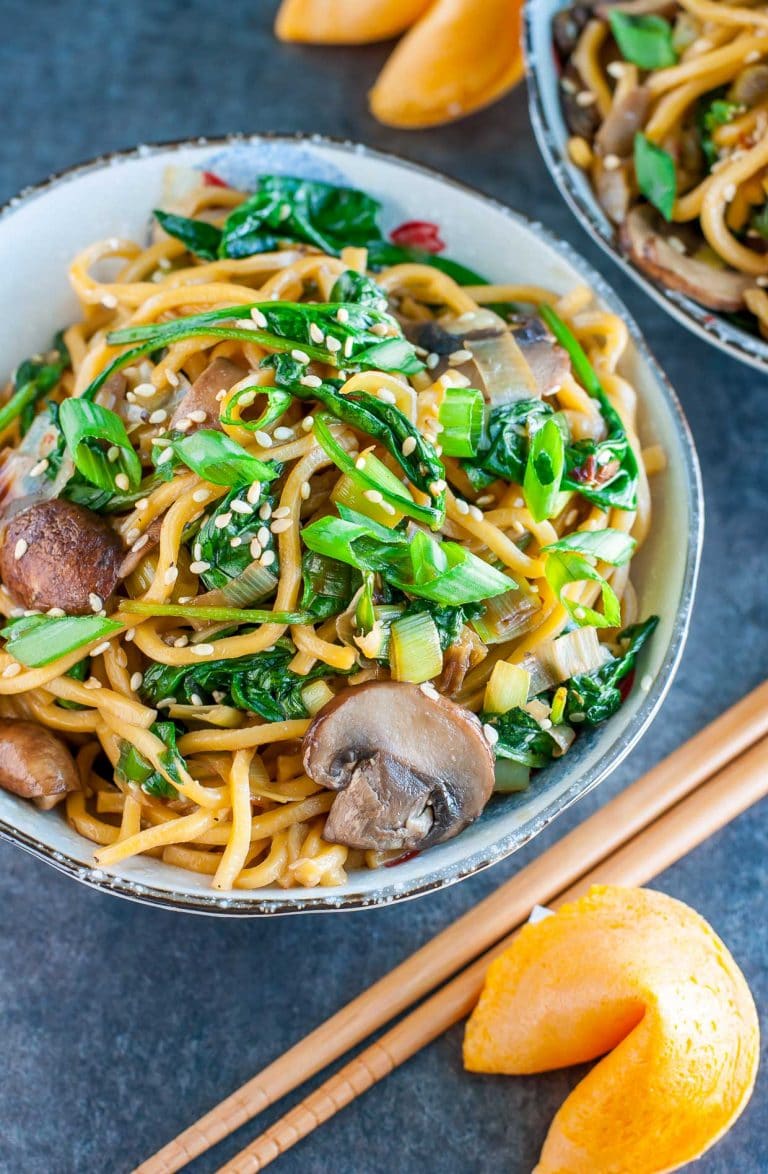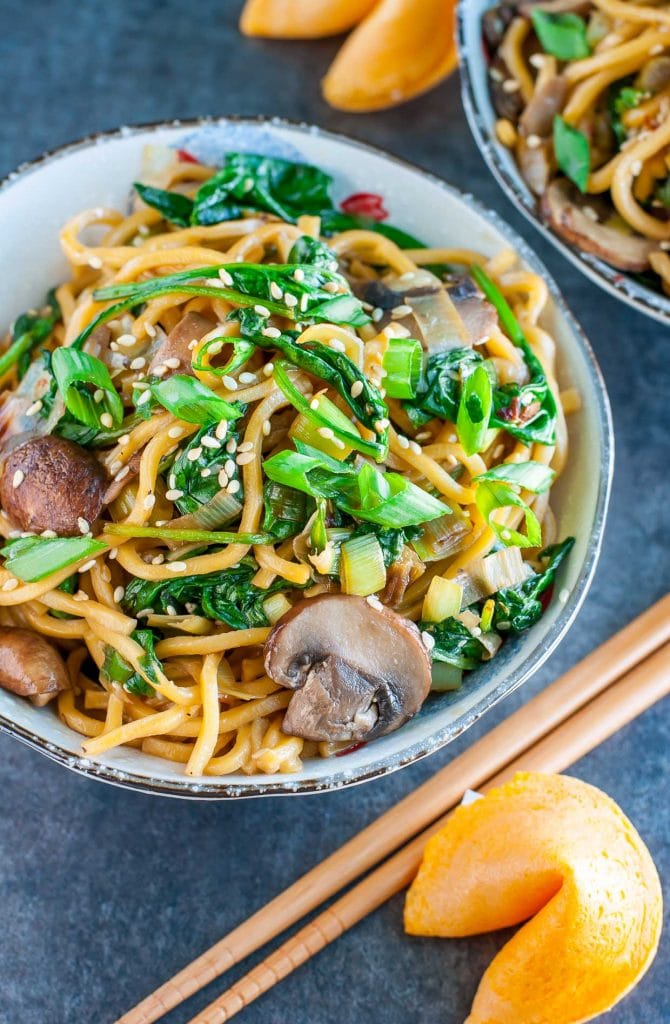 36. One-Pot Tomato Olive & Lemon Spaghetti
37. Spicy 10-Minute Kimchi Noodle Salad
39. Best Southwest Couscous Salad
40. Creamy Vegan Lemon Pasta with Fresh Peas & Spinach
Photo Credit: Abra's Kitchen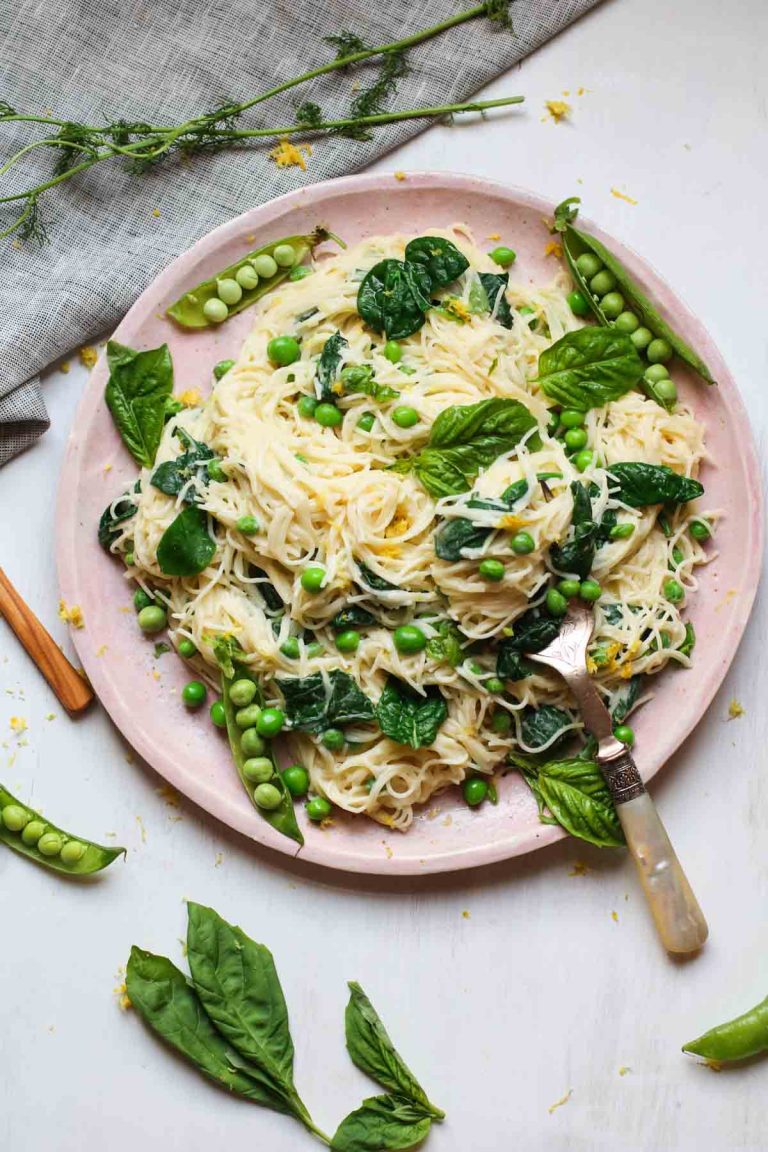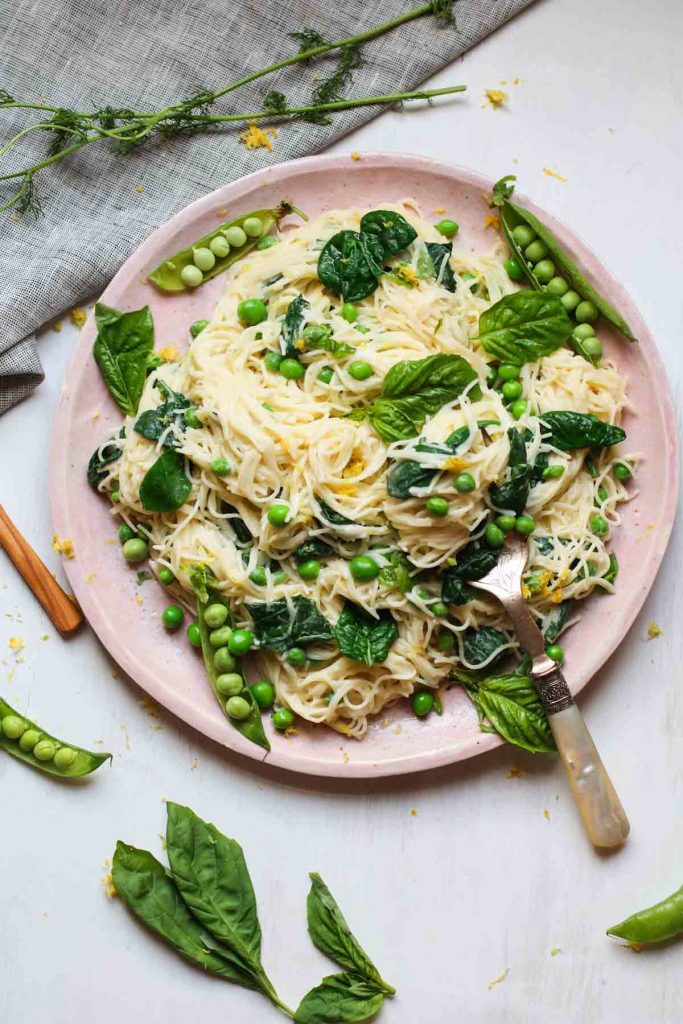 41. Quick & Healthy Coconut Red Lentil Soup
42. Panzanella – Tuscan-Style Tomato & Bread Salad
43. Asparagus Zucchini & Tofu Stir-Fry
44. Spicy Ginger Scallion Soup
45. Palak Tofu
Photo Credit: Curry Trail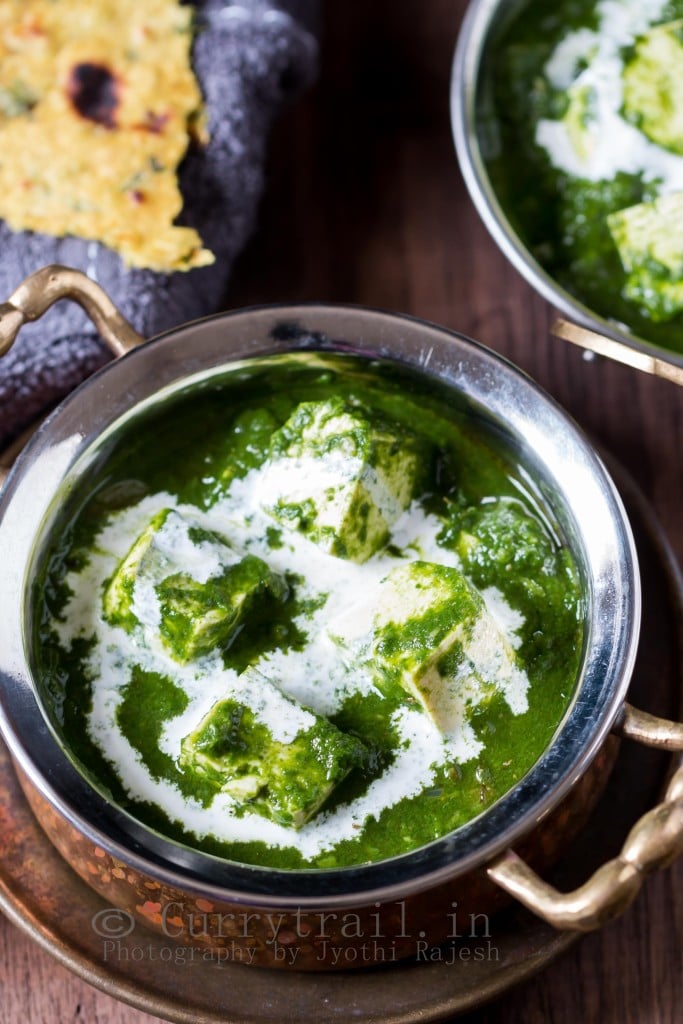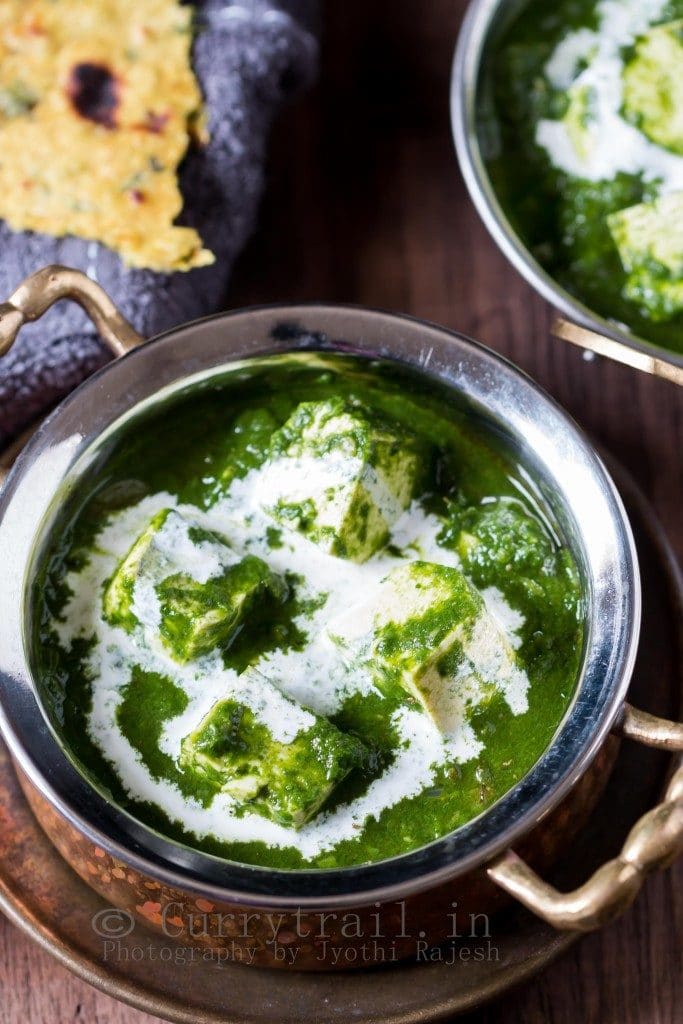 46. Tempeh Broccoli Coconut Quinoa Bowl
47. Bagara Baigan – Indian Eggplant Curry
48. 20-Min Tacos with Cilantro Lime Sauce
50. Mandarin Orange Spinach Quinoa Salad with Mango Kiwi Dressing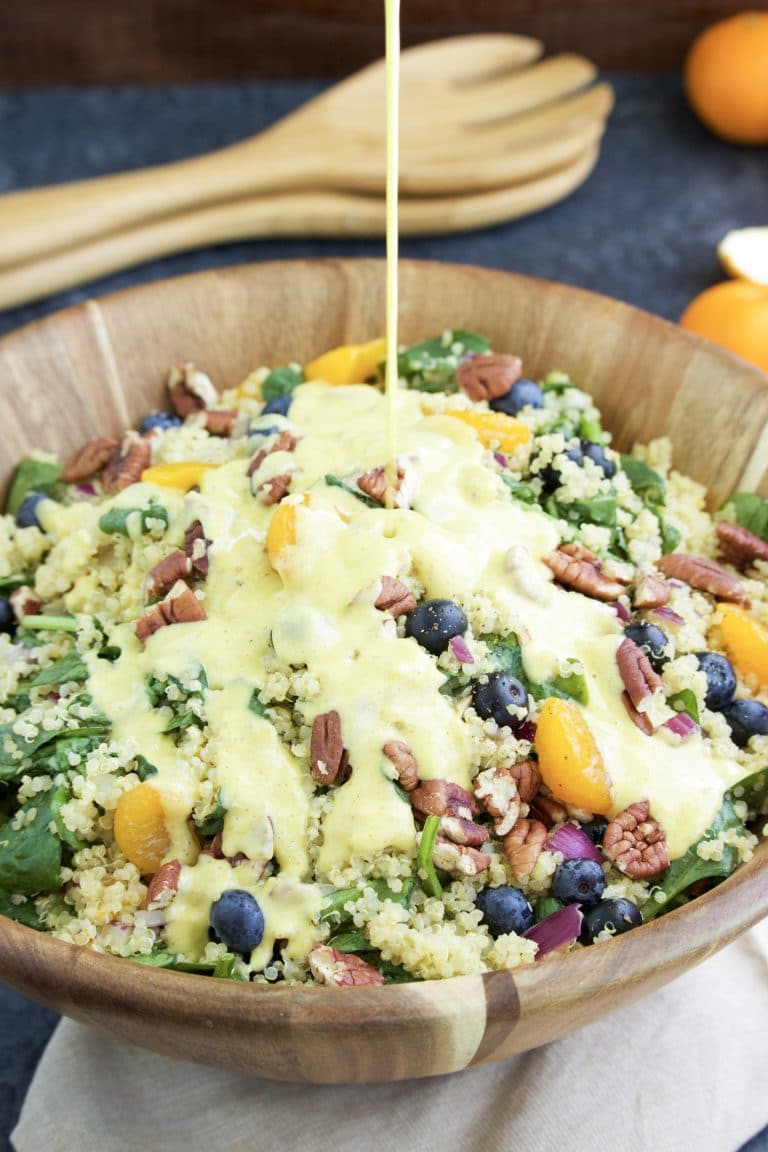 51. Zesty Spaghetti with Olives & Pine Nut Gremolata
53. Linguini with Broccoli & Romesco Sauce
54. One-Pot Spaghetti with Vegetables
55. Maple Glazed King Oyster Mushrooms Scallops
Photo Credit: Living Vegan
56. Creamy One-Pot Pasta (Asian Style)
58. Easy Thai Pra Ram Tofu (Peanut Butter Sauce)
59. Moroccan Chickpea Lentil Soup
60. Super Quick Black Bean Burgers
Photo Credit: Lauren Caris Cooks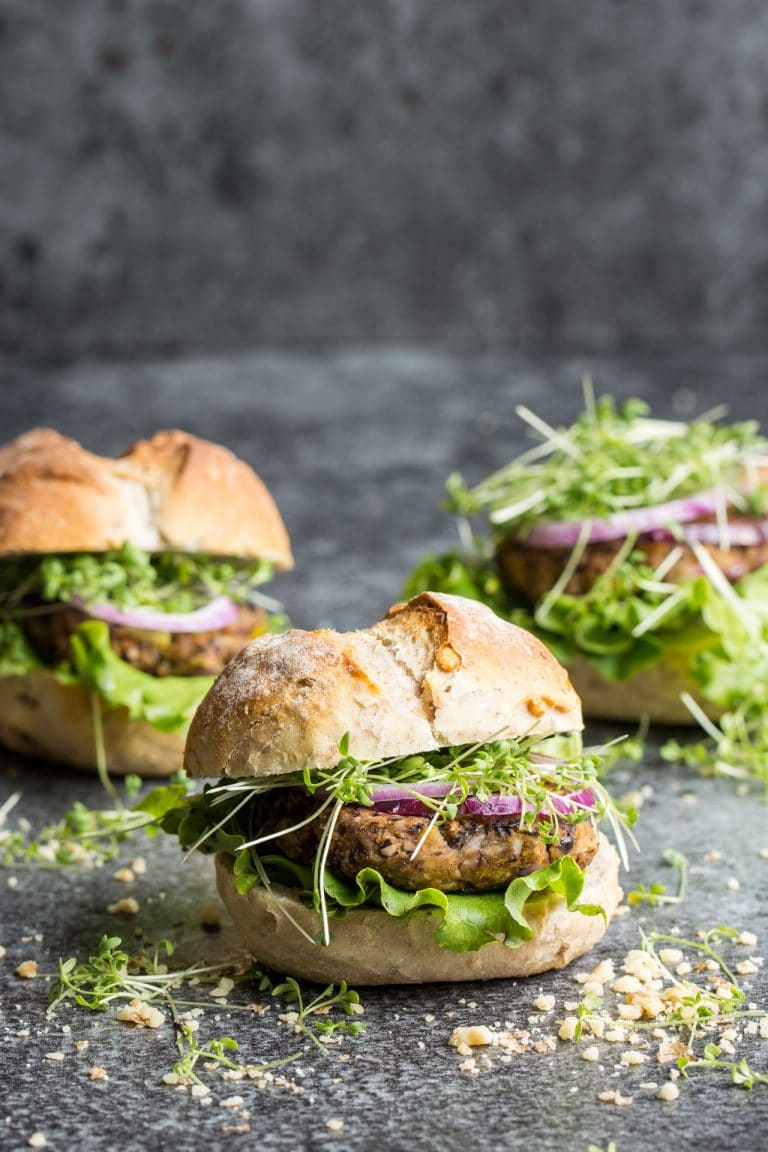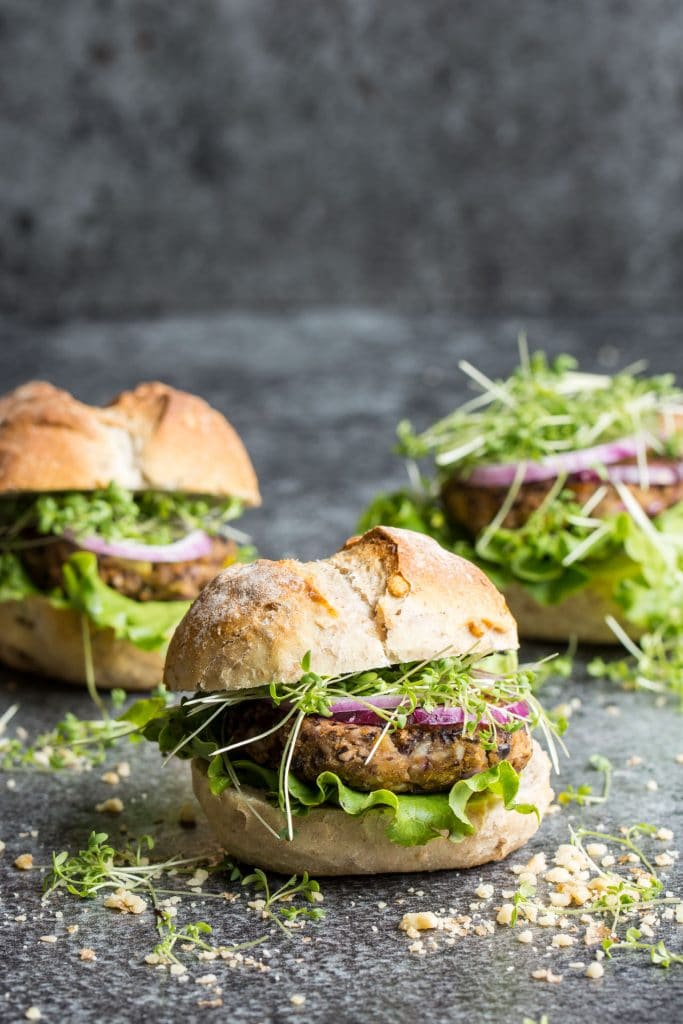 62. Healthy Mexican Cheese Rice
64. Spanish Beans with Tomatoes
Photo Credit: Vegan Huggs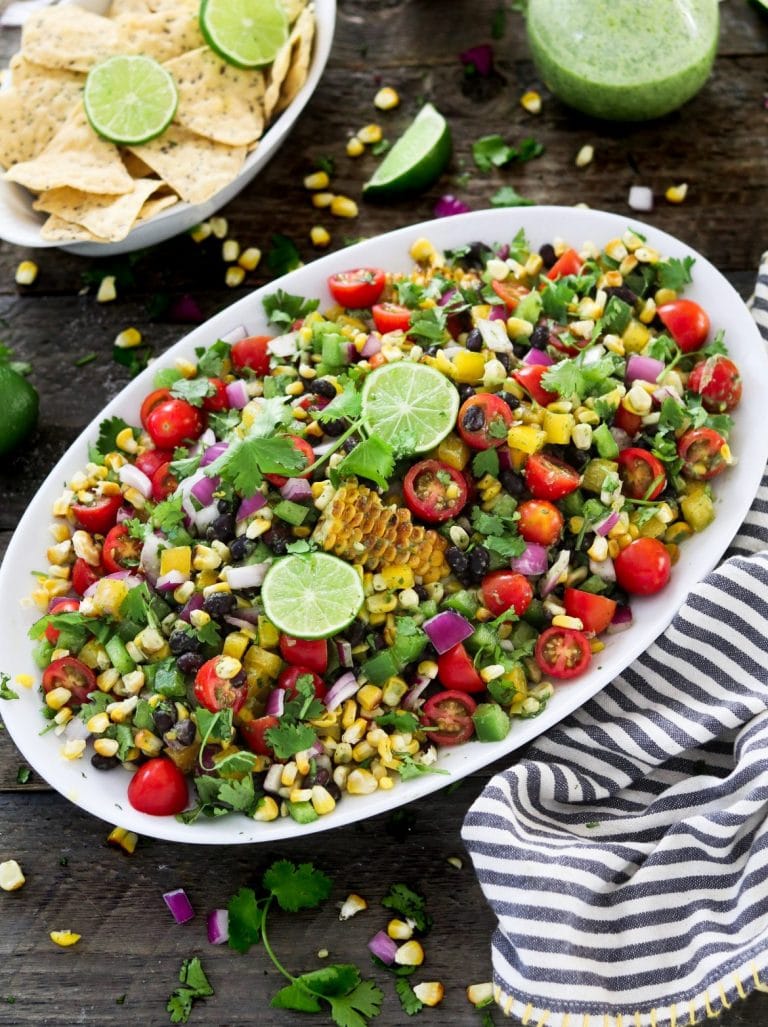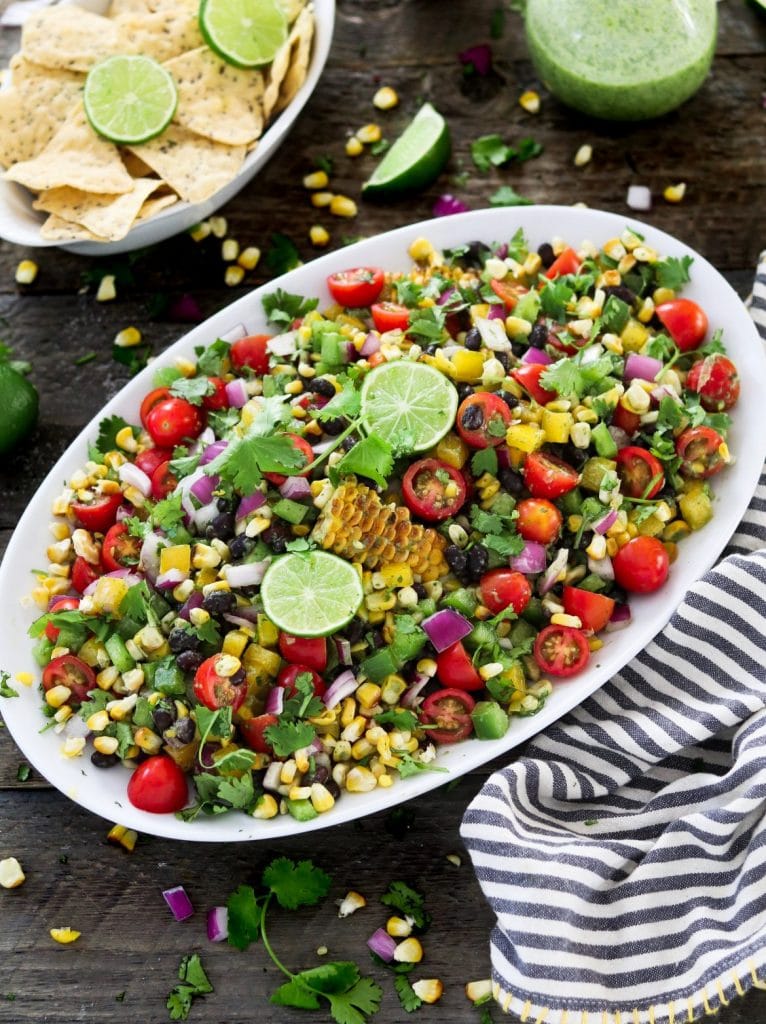 66. Red Lentil Dahl
68. Riced Cauliflower Tabouli Salad
70. Guacamole Burritos with Balsamic Roasted Tomatoes & Black Beans
Photo Credit: Savory Tooth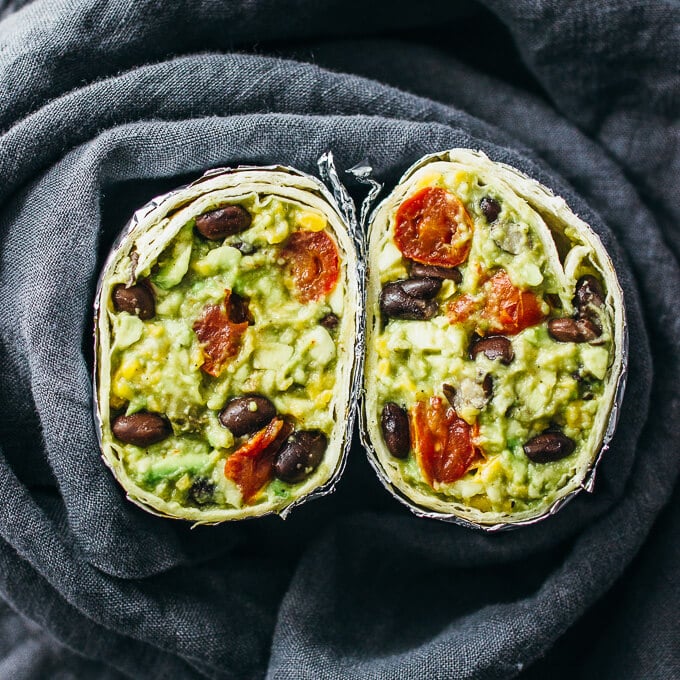 71. 20-Minute Pasta with Asparagus, Bell Peppers & Tomatoes
72. Carnival Quinoa
73. Lomo Saltado with Baked Sweet Potato Fries
75. Jackfruit Pulled Pork Tacos with Pineapple
Photo Credit: Supergolden Bakes
76. Berry Cherry Quinoa Salad with Candied Walnuts & Balsamic Vinaigrette
78. Curried Lentils with Spinach
79. Easy Chickpea Curry with Potatoes
80. Beet Chickpea Burgers with Harissa Spread
Photo Credit: Le Petit Eats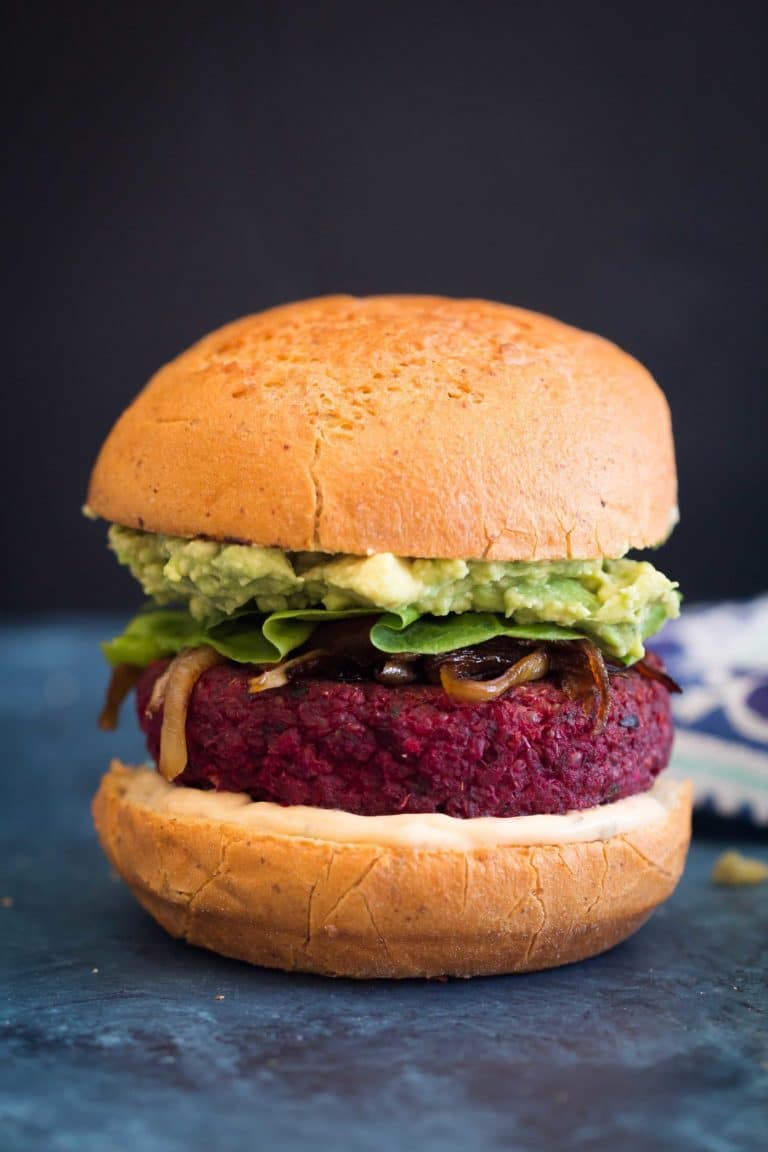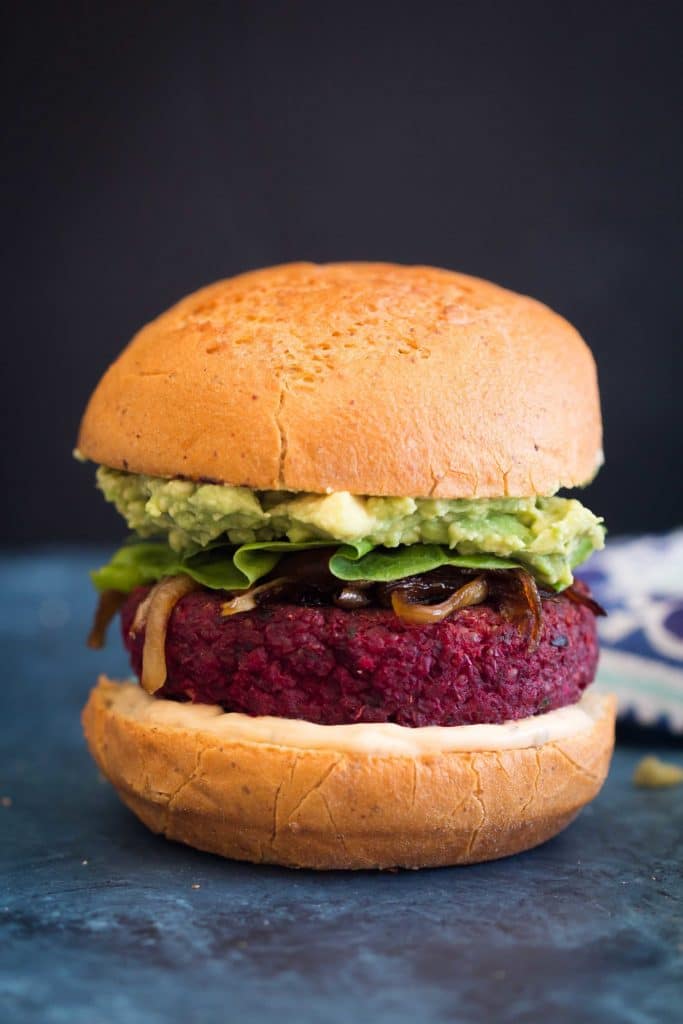 82. Grapefruit Avocado Salad with Cilantro Dressing
83. Classic Italian Tomato Bruschetta
85. 15-Minute Garlic Lime Cashew Zoodles
Photo Credit: Salt & Lavender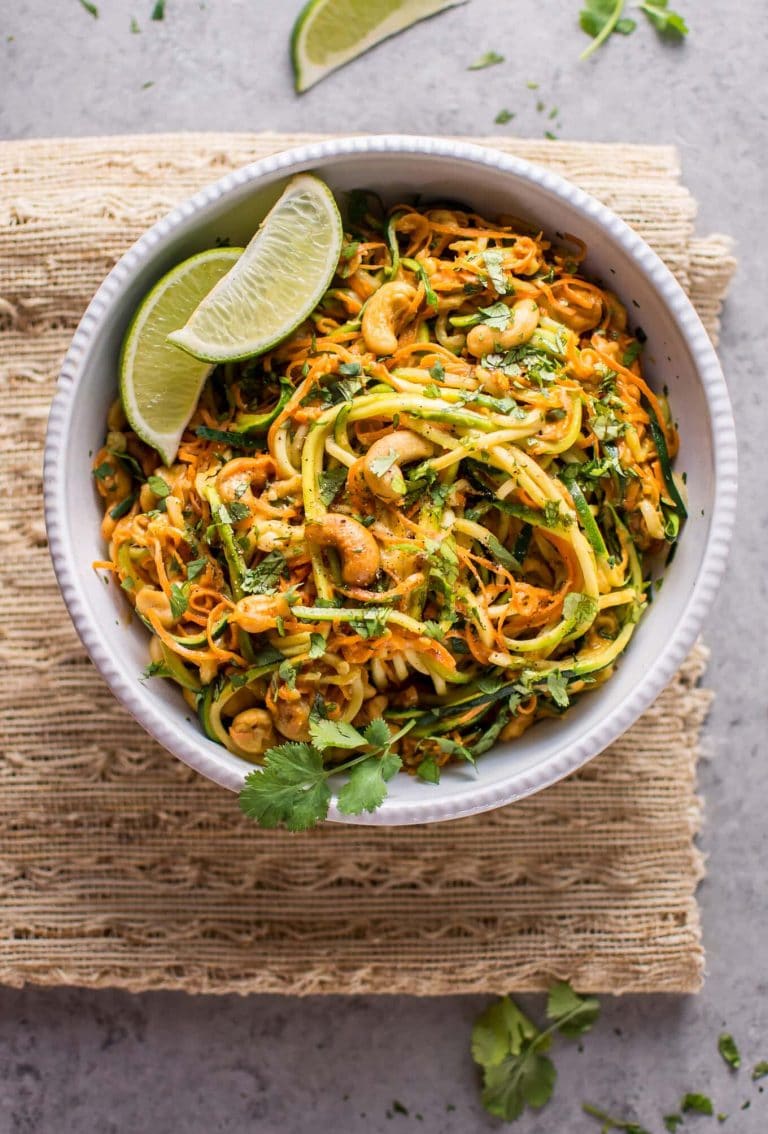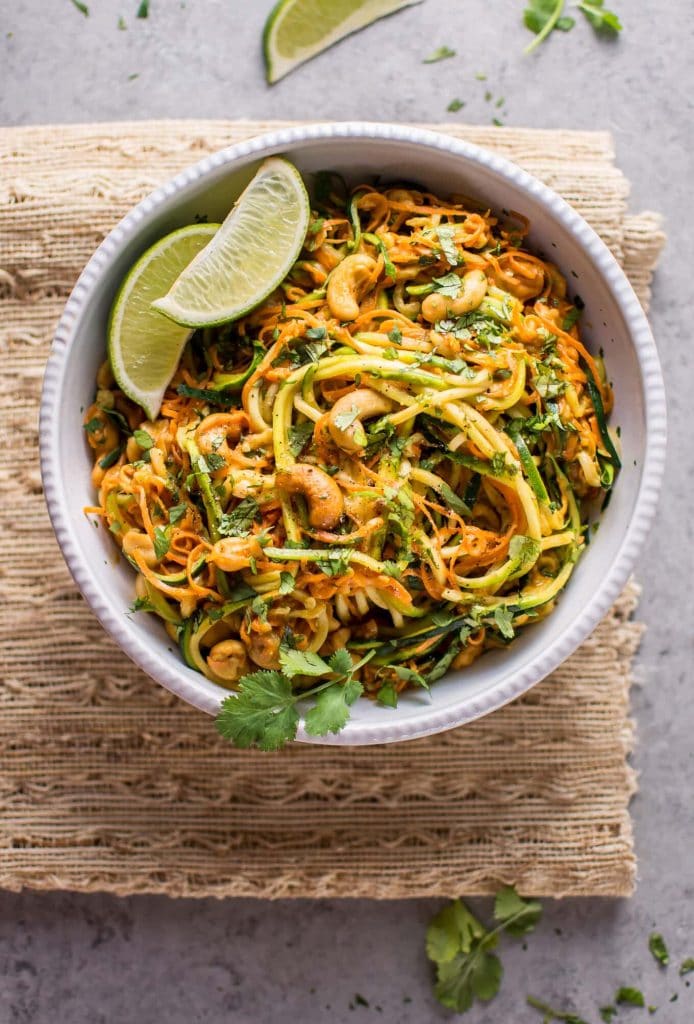 87. Gluten-Free Sesame Noodles with Vegetables
88. Tofu Broccoli Mushroom Stir-Fry
89. Spicy Thai Sweet Potatoes Noodles
90. Easy Lemon Tahini Falafel Wrap
Photo Credit: Vibrant Plate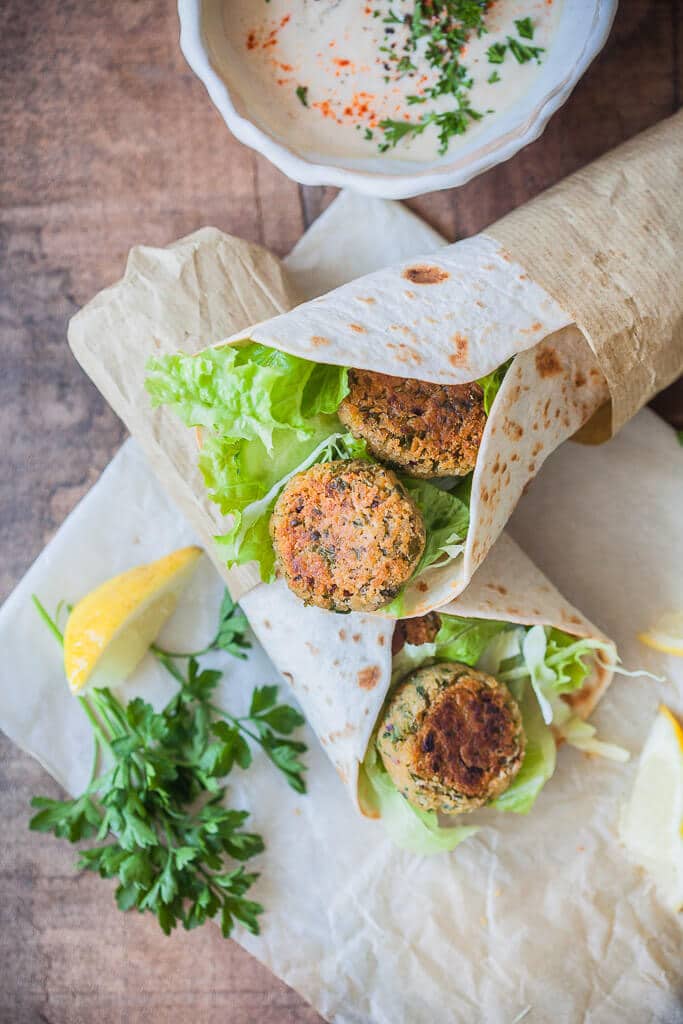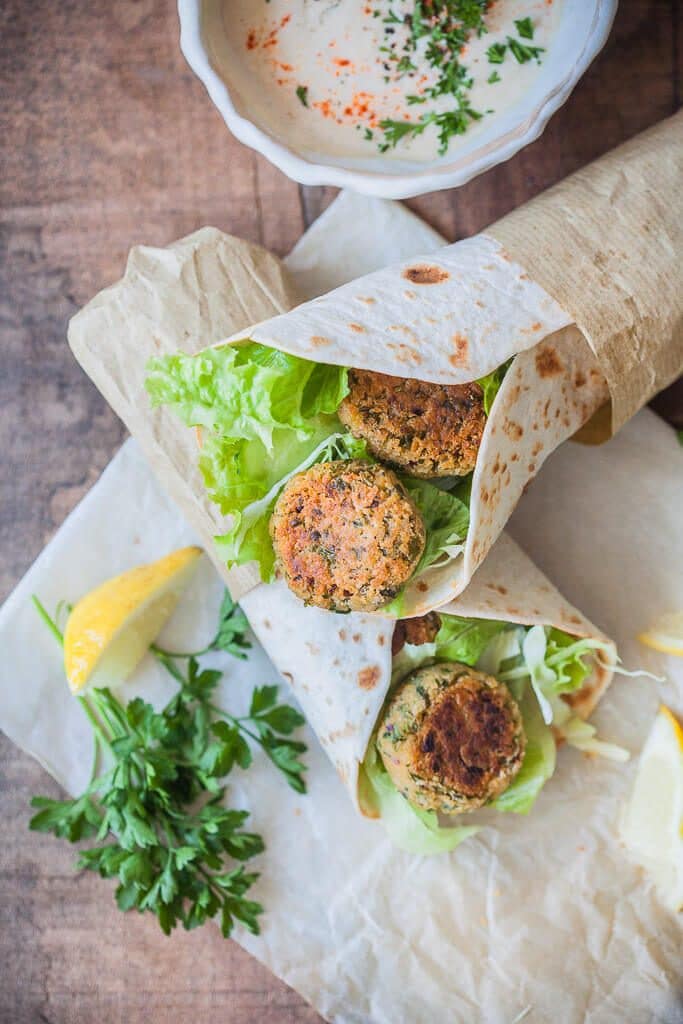 91. Cucumber Tomato Avocado Salad
92. Asian Chopped Salad with Teriyaki Tofu Kebabs
93. 5-Minute Cold Sesame Noodles
94. Pasta e Fagioli
95. Cold Soba Noodle Salad with a Spicy Peanut Sauce
Photo Credit: Salt & Lavender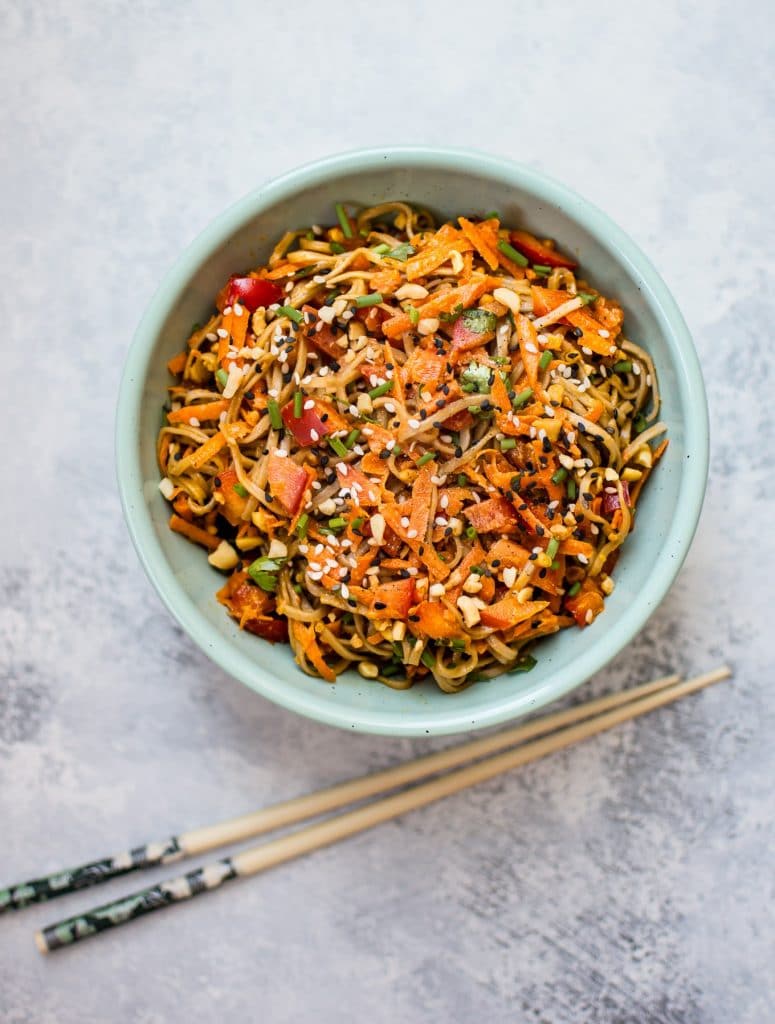 96. Thai Coconut Vegetable Curry
97. Avocado Caprese Pasta Salad
99. Loaded Sweet Potato Nachos
100. 30-Min Ginger Cauliflower Fried Rice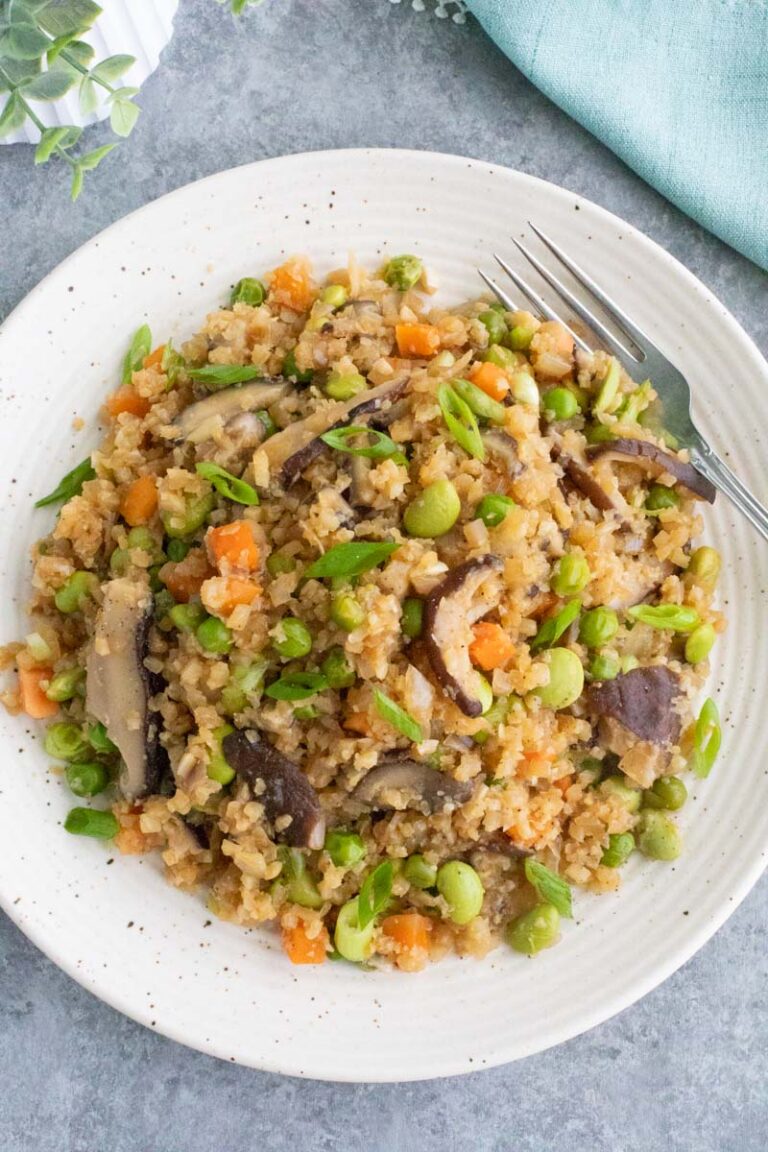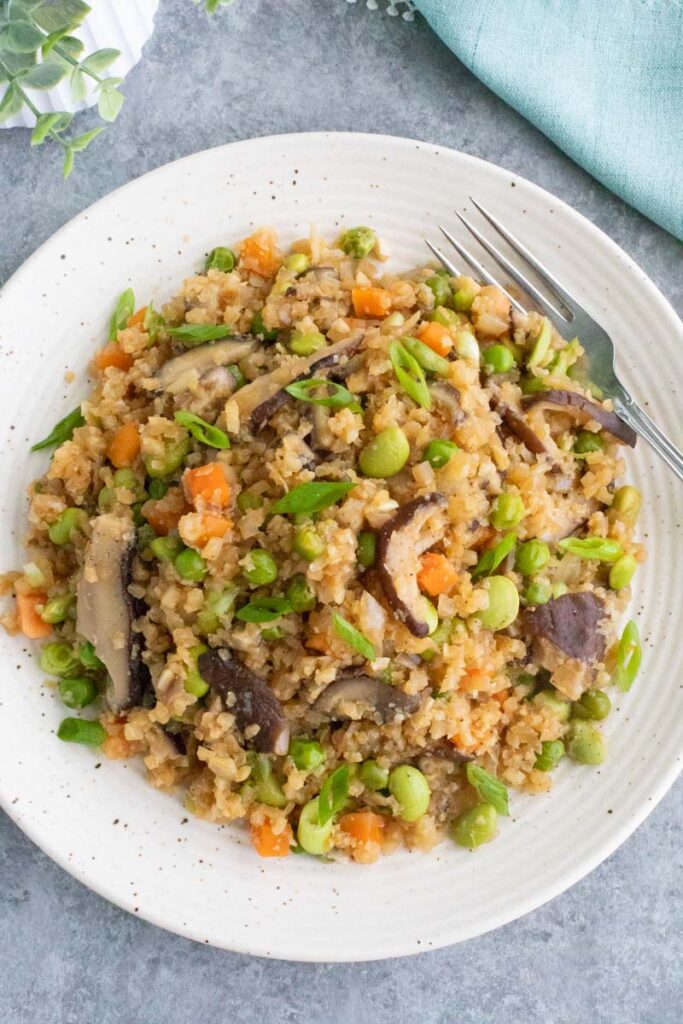 101. Chickpea Noodle Soup
102. Avocado Black Bean Quesadillas
103. Peanut Tofu & Soba Noodle Bowl
105. 10-Minute Creamy Bean & Aubergine Casserole
Photo Credit: Lauren Caris Cooks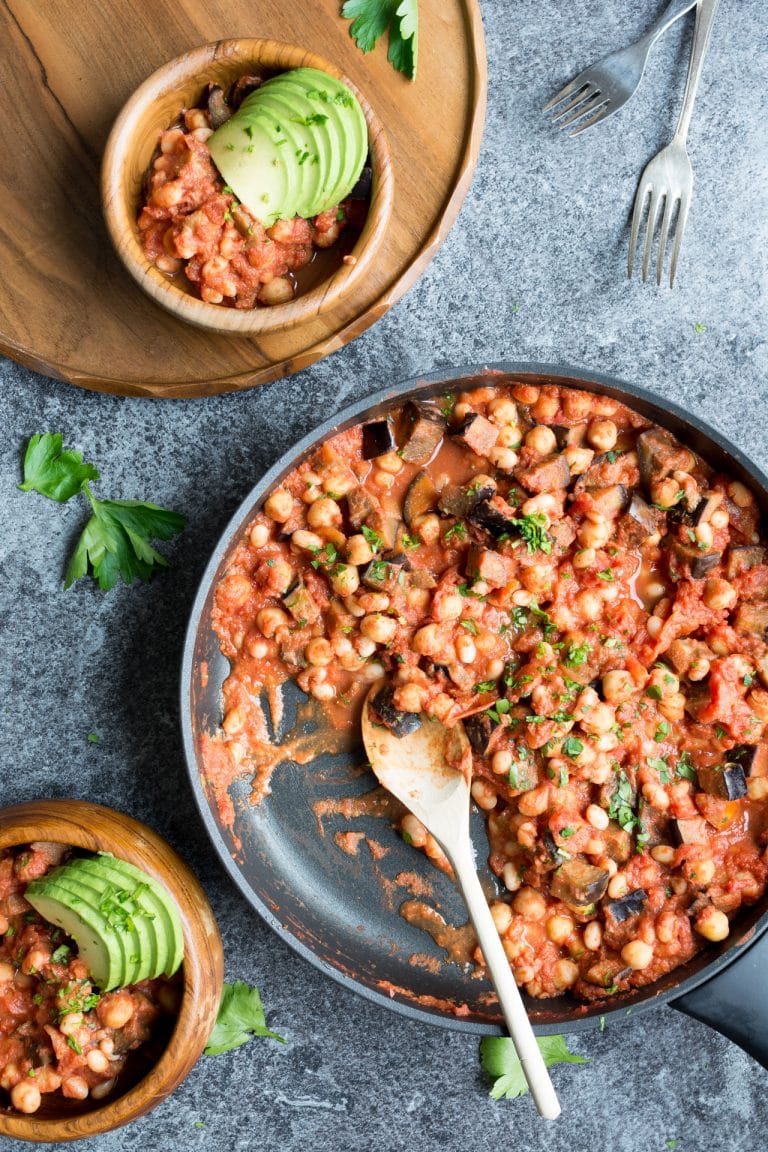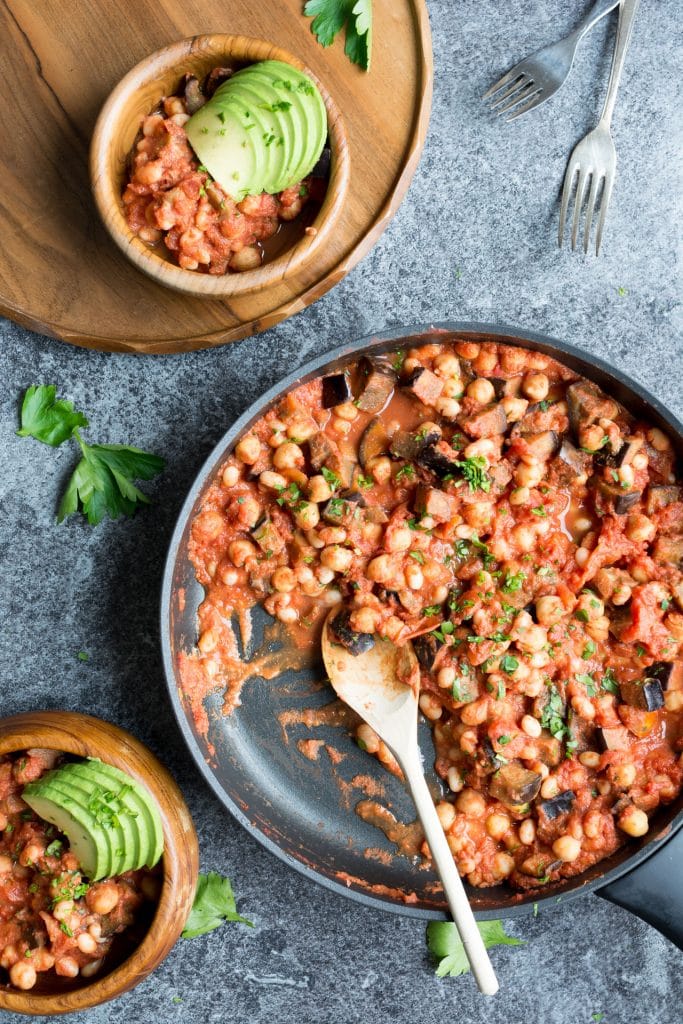 106. Baked Falafel Balls with Flax and Tahini Sauce
107. Thai Carrot Cauliflower Rice Salad with Avocado Cream Dressing
108. Raw Vegetable and Farro Salad
109. Roasted Garlic Cauliflower Chowder
110. Crispy Hoisin Tofu Tacos with Creamy Siracha Sauce
Photo Credit: Omnivore's Cookbook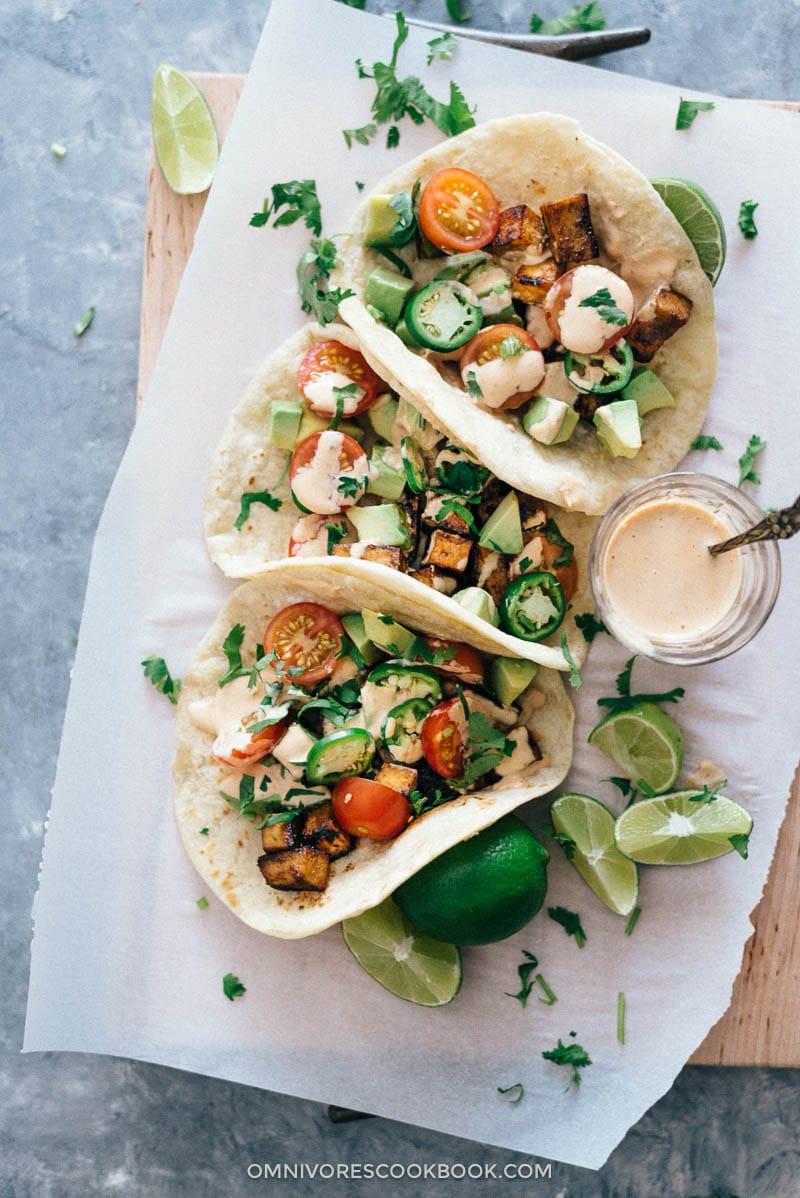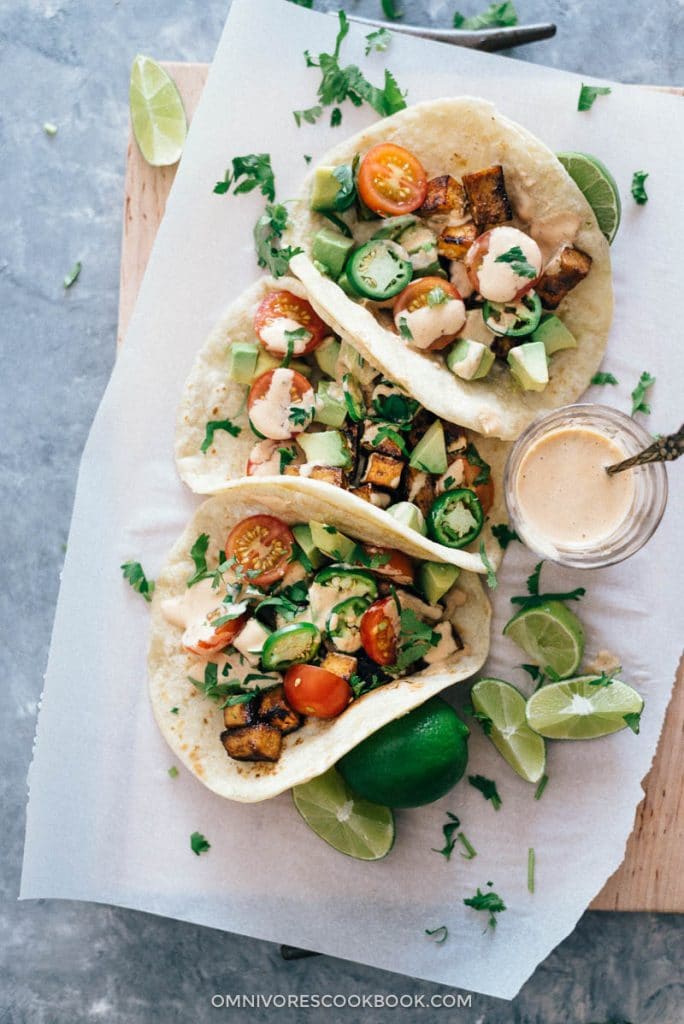 111. 30-Minute Portobello Mushroom Bourguignon
112. 30-Minute Minestrone Soup (Better Than Olive Garden Copycat)
113. Tuna Pasta Salad
114. Spicy Sofritas (Chipotle Copycat)
115. Simple Einkorn Wheat Berry Salad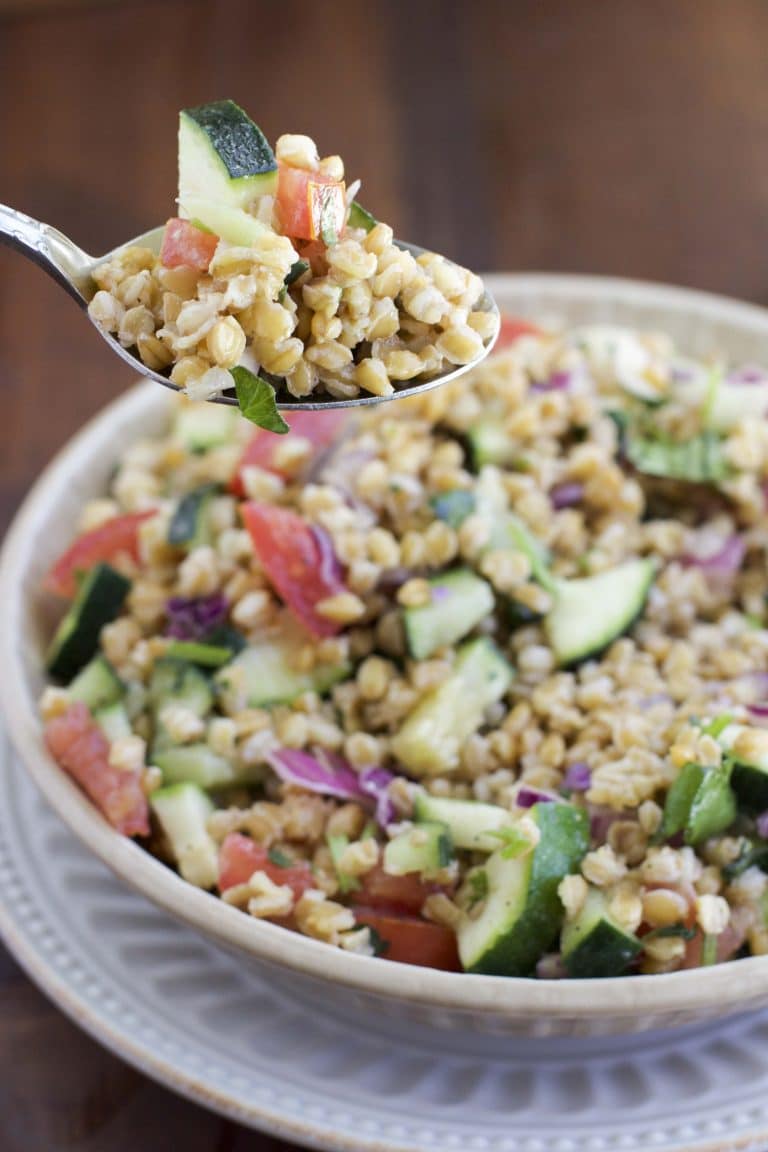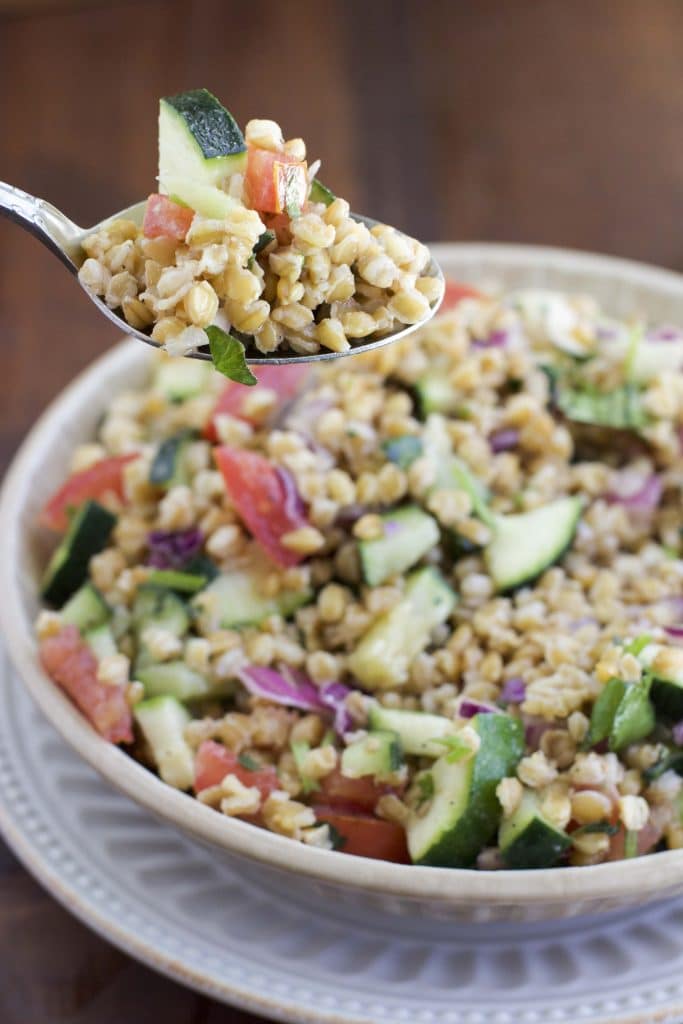 Whew, that's a lot of recipes! Who's hungry? I'm off to go make dinner in less than 30 minutes!
Which easy vegan dinner recipes will you be adding to your meal plan? Let me know in the comments!