Taco salad that's tossed in a spicy avocado chipotle sauce and topped with crunchy, roasted chickpeas. Vegan.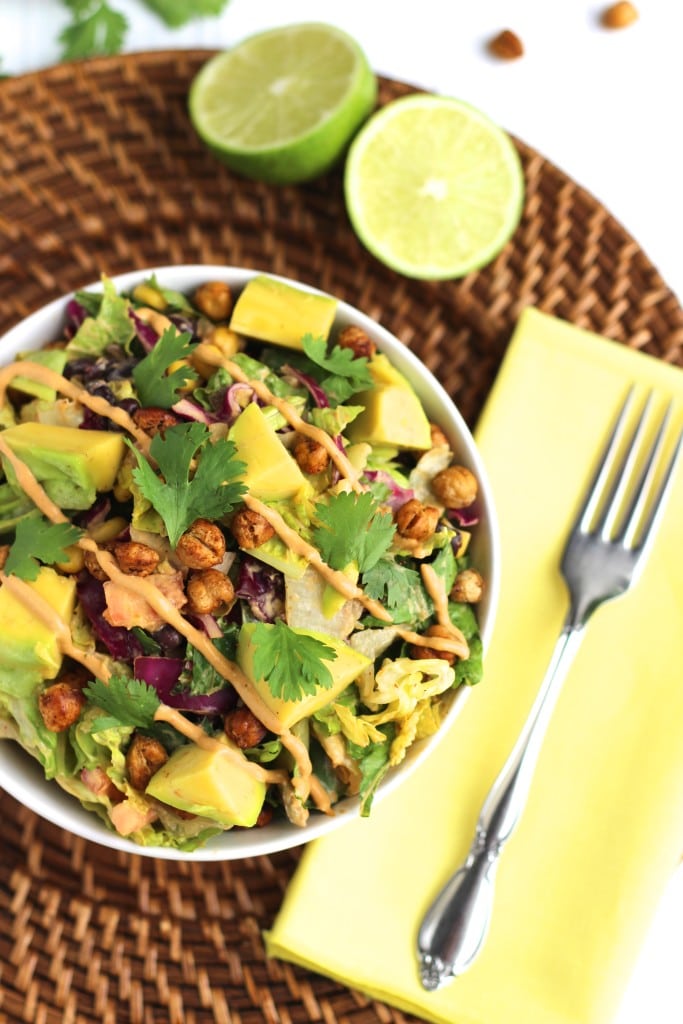 I love tacos and taco salad! Who doesn't?
Except, I've been trying to cook more meals without any meat in them. I recently saw a documentary, called "Food Inc." I was already on the fence about not eating meat before and now that I've seen how animals are treated and the disgusting ways they're forced to live until they're killed for their meat has completely opened my eyes.
Most tacos, burritos, enchiladas, and taco salads are all made with some type of meat; ground beef, ground pork, chicken or steak. What could I substitute for the meat that would still give me protein? Chickpeas!
These delicious little nuggets are good by themselves but even better when they're roasted, hot and crispy! Not to mention, they smell so amazing while they're roasting! I stood by the oven just inhaling the smells for a solid minute. I'd like to say I'm joking but I'm really not. Ha!
You can add all your favorite taco salad toppings, it's fun to set it out like this so everyone can help themselves. I used red onions, cilantro, black beans, corn, avocados, tomatoes, limes, and chickpeas. Most taco salads are made in a taco shell or have crumbled up tortilla chips in it. As usual, I'm on my never-ending journey to make my favorite meals healthy. So, instead of the taco shell or crumbled tortilla chips, I substituted crunch red cabbage for the chips.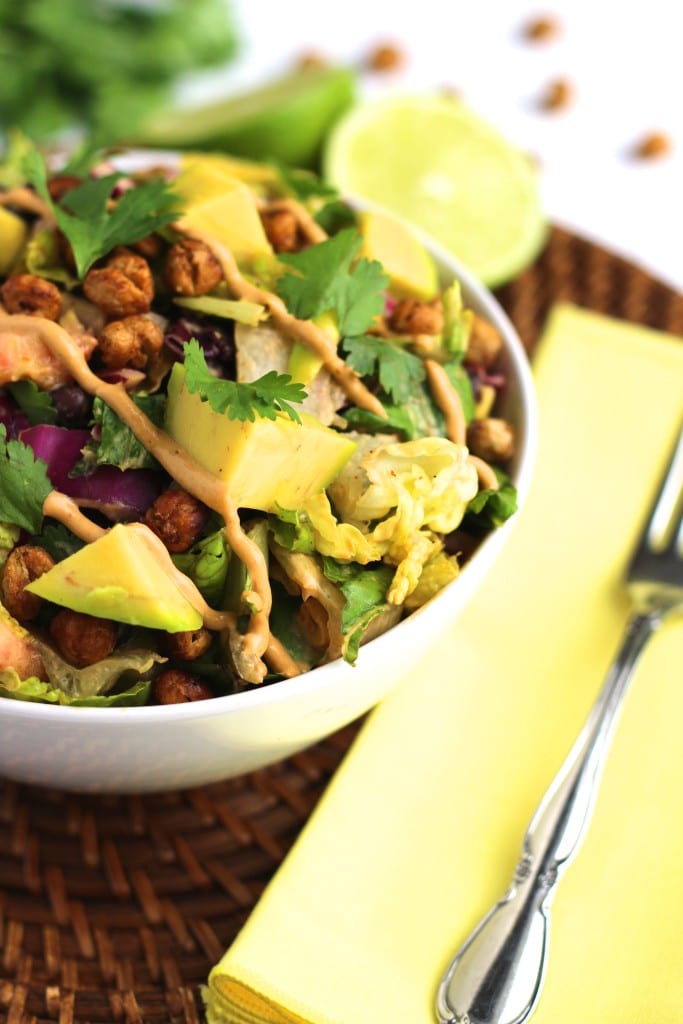 I used to coat my taco salad in sour cream.
Delicious? Yes.
Good for me? NO.
Solution? Avocado Chipotle Sauce! Super spicy and creamy sauce that's made with vegan greek yogurt, avocado, cilantro, lemon juice, and chipotle peppers. It's low calorie and it really pumps up the flavor of any salad!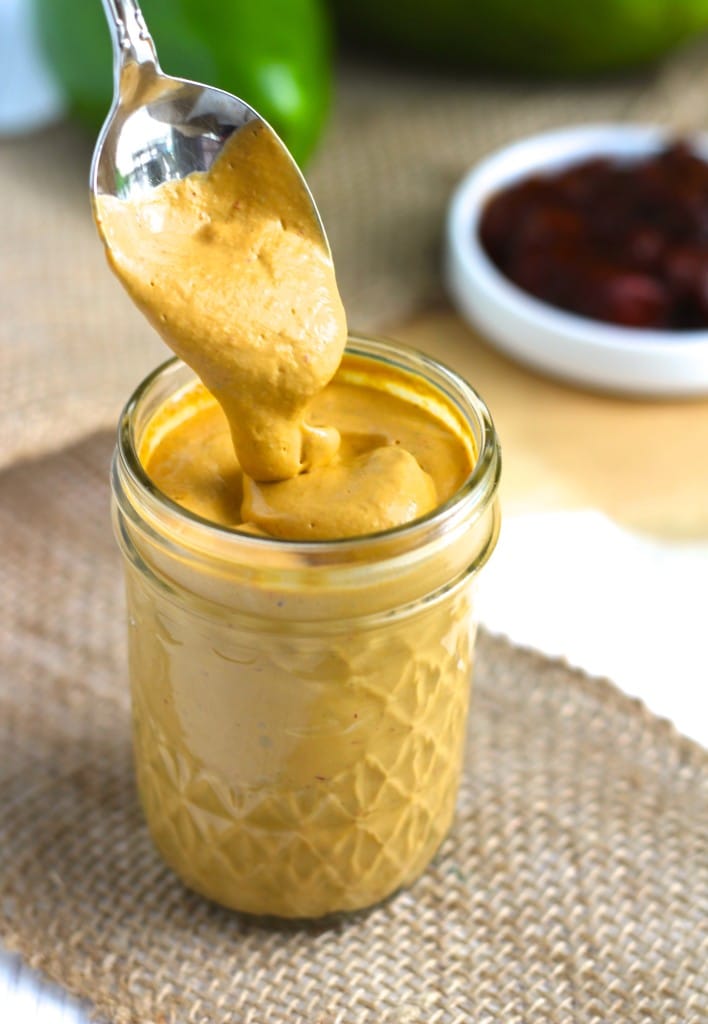 Chipotle Chickpea Taco Salad
Taco salad that's tossed in a spicy avocado chipotle sauce and topped with crunchy, roasted chickpeas. Vegan.
Print
Pin
Rate
Ingredients
Taco Salad -
1

head

Romaine lettuce,

chopped

1/2

Red onion,

diced

2

Tomatoes,

diced

14oz

can

Black beans,

drained and rinsed

14oz

can

Corn,

drained and rinsed

2

Cups

red cabbage,

thinly sliced

1

Cup

Fresh cilantro,

roughly chopped
Toppings -
1

Avocado,

sliced

Juice of 1 medium lime
Instructions
Chickpeas -
Preheat the oven to 425 degrees. Drain & dry the chickpeas thoroughly. Put them on a parchment lined pan and drizzle with olive oil. Sprinkle all the seasonings over the chickpeas. Bake for 15 minutes, stir and then cook for another 15 minutes.
Taco Salad -
Add lettuce, corn, beans, cilantro, lime juice, chickpeas, onions, tomatoes, & cabbage to a large bowl. Add the chipotle dressing and mix to coat everything in the sauce. Top with avocado slices, cilantro, and lime juice. Serve.