Roasted cauliflower, bell peppers, and red onions are seasoned with turmeric and lemon juice to create a vibrant vegan side dish that pairs well with any main course. This oil-free and gluten-free recipe is extremely flavorful, easy to make, and ready to eat in 30 minutes!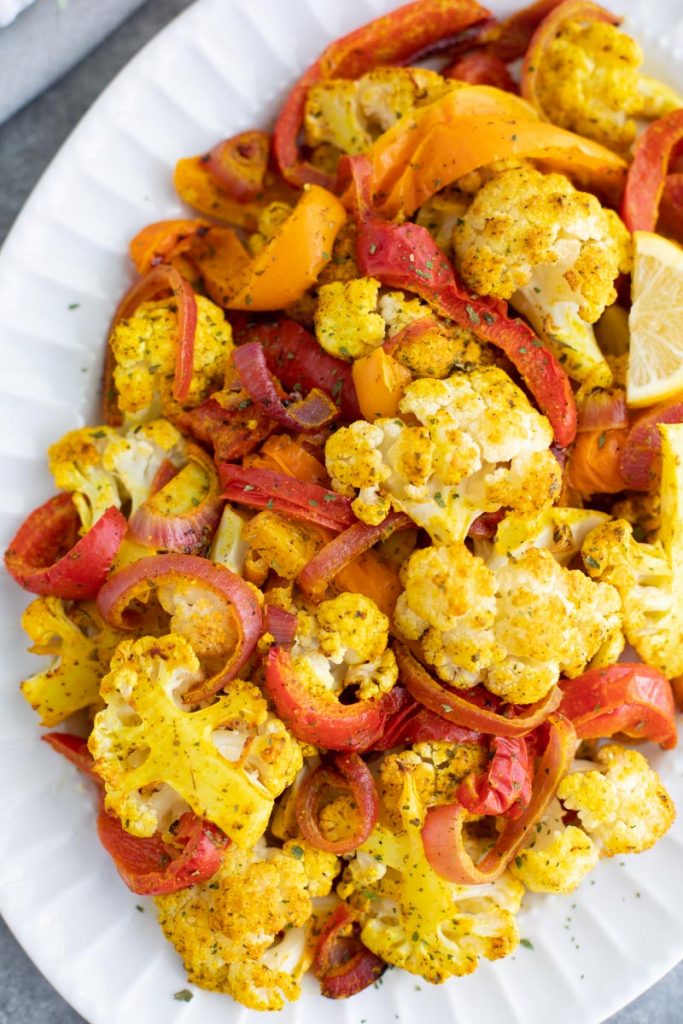 Cauliflower is definitely the star of this colorful dish! The perfectly roasted cauliflower florets are naturally bright yellow due to being coated in a flavorful lemon tahini turmeric sauce. The red onion and bell peppers add natural sweetness and a beautiful pop of purple, red, and orange to the dish which makes it even more eye-catching! This is a beautiful accompaniment to serve at your Thanksgiving table or Christmas dinner.
This vegan side dish is naturally oil-free and gluten-free and it's ready to eat in just 30 minutes! This delicious recipe makes a great side dish but you can also add it to a power bowl, to pasta, or mix it with legumes for a protein-rich main course meal.
…