This post may contain affiliate links.
Please read my disclosure.
Cooking a vegan Thanksgiving feast doesn't have to be stressful when you have this handy-dandy complete vegan Thanksgiving menu! All the recipes you'll need from appetizers to dessert!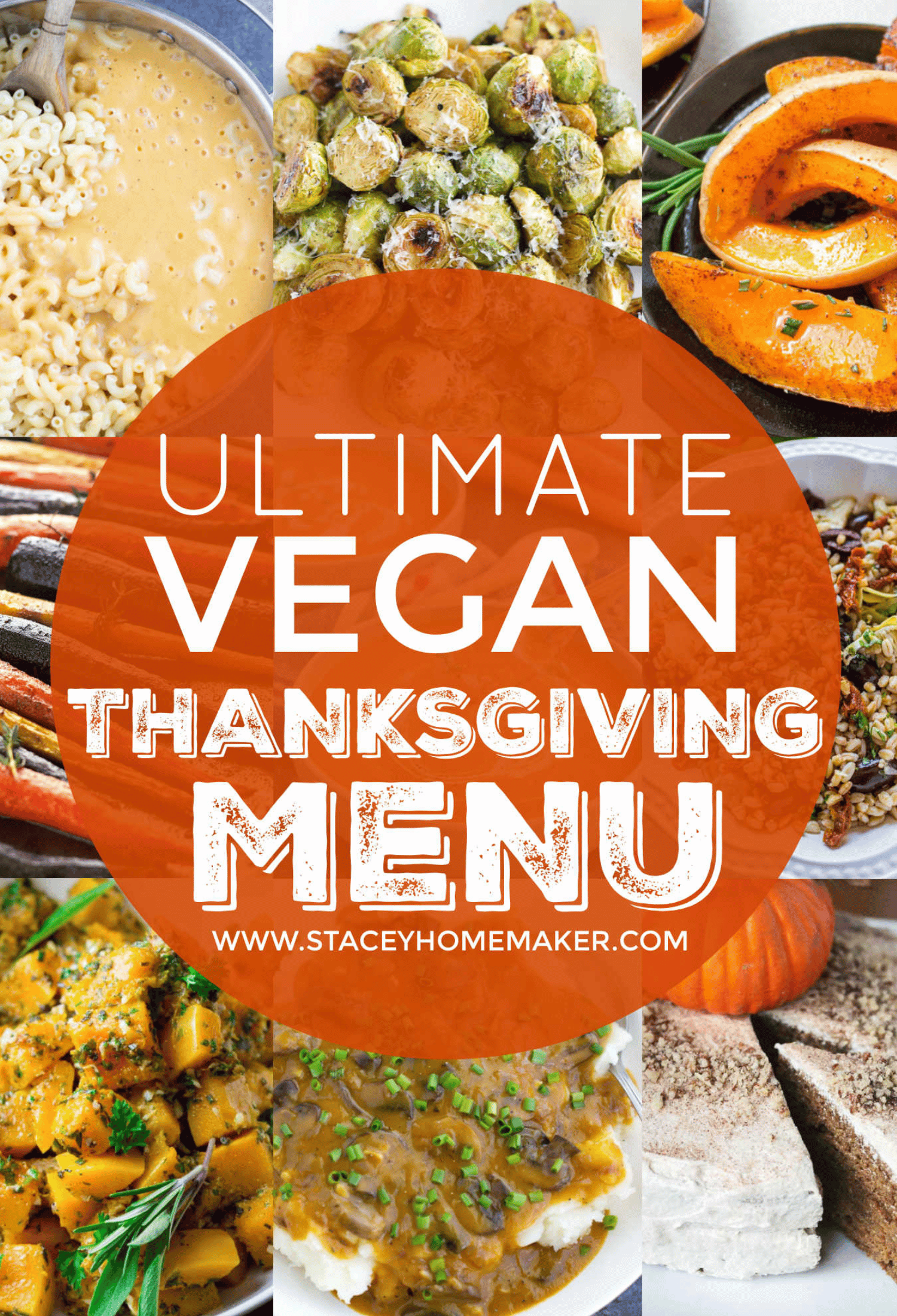 Happy Thanksgiving week!
This is my first Thanksgiving as a vegan.
If you're reading this, I'm going to assume that you're probably vegan too.
Anddd you're probably stressin' about what dishes to bring to a gathering that everyone will enjoy or, if you're hosting, you're trying to decide what you should have on your own vegan Thanksgiving menu.
I feel your pain!
Last week, Travis and I went back and forth on what we should do:
Have our first Thanksgiving as a married couple at home by ourselves.
Invite both of our families over for a joint Thanksgiving.
Go to a non-vegan family members house and bring our own vegan dishes.
Eat dinner at home first and then go to our families house so we won't have to deal with the food issues.
Go out to dinner and forget cooking.
Luckily, we have a very accepting and understanding family so we decided to go to the family gathering and bring a few vegan dishes to share.
Note – Before you bring your own food to a gathering make sure you talk with the host or hostess and explain why you need to bring your own food. You don't want to offend the person who has worked so hard to cook all the food and host the family. Also, ask them if there is anything specific they would like you to bring. Most likely, they'll ask you to bring a vegetable dish…perfect!
Vegan Thanksgiving Menu Recipes
The following list of recipes has everything you could possibly need to cook the ultimate vegan Thanksgiving feast! I also included my personal vegan Thanksgiving menu (if I was hosting) at the end of the post if you need it.
After you read through this list, start thinking ahead and plan your vegan Christmas dinner menu too!
Want more easy vegan recipes? Join our vegan Facebook community below!


Vegan Thanksgiving Menu Turkey Replacement
After tons of product review research, youtube comparison videos, listening to fellow vegans opinions, and a taste test, we've decided to make a Gardein Holiday Roast for Thanksgiving.
Normally, we're not big fans of "fake meat" or anything processed but I'm making an exception for a turkey substitute. I don't have time to try to figure out how to make it and frankly, I just don't want to!
Last week, we did a test run of the Holiday Roast and it turned out quite delicious. It definitely checked all the requirements that we were looking for:
Flavorful + moist
It actually looks like a turkey
The stuffing in the middle is tasty
Prep work only includes baking it
The texture is very "meat-like"
Not too expensive
Overall, we enjoyed it and will be making it for Thanksgiving. I will say that we didn't like the gravy that comes with it so I ended up making a homemade mushroom gravy to go with it.
If you're not into a "fake meat" turkey replacement, there are lots of other options that could easily be the star of the meal!
Vegan Thanksgiving Menu Appetizers
Spiced Pumpkin Hummus, recipe here.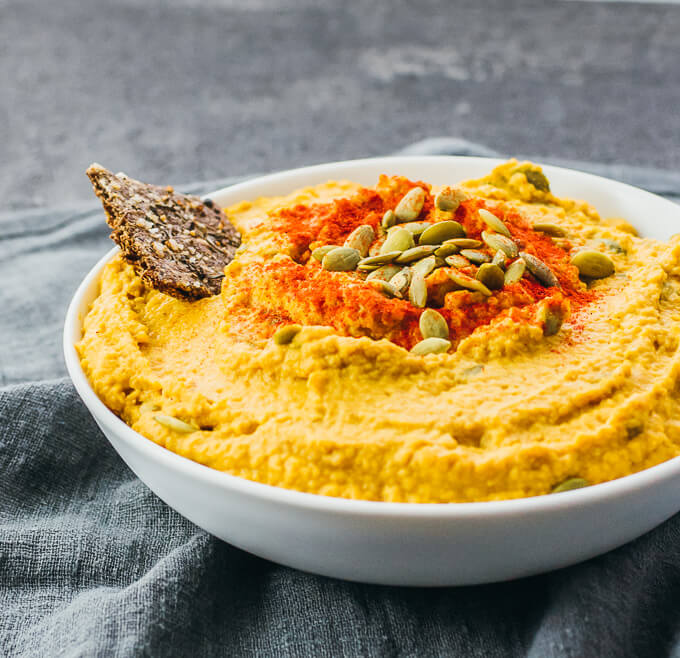 Photo Credit: Savory Tooth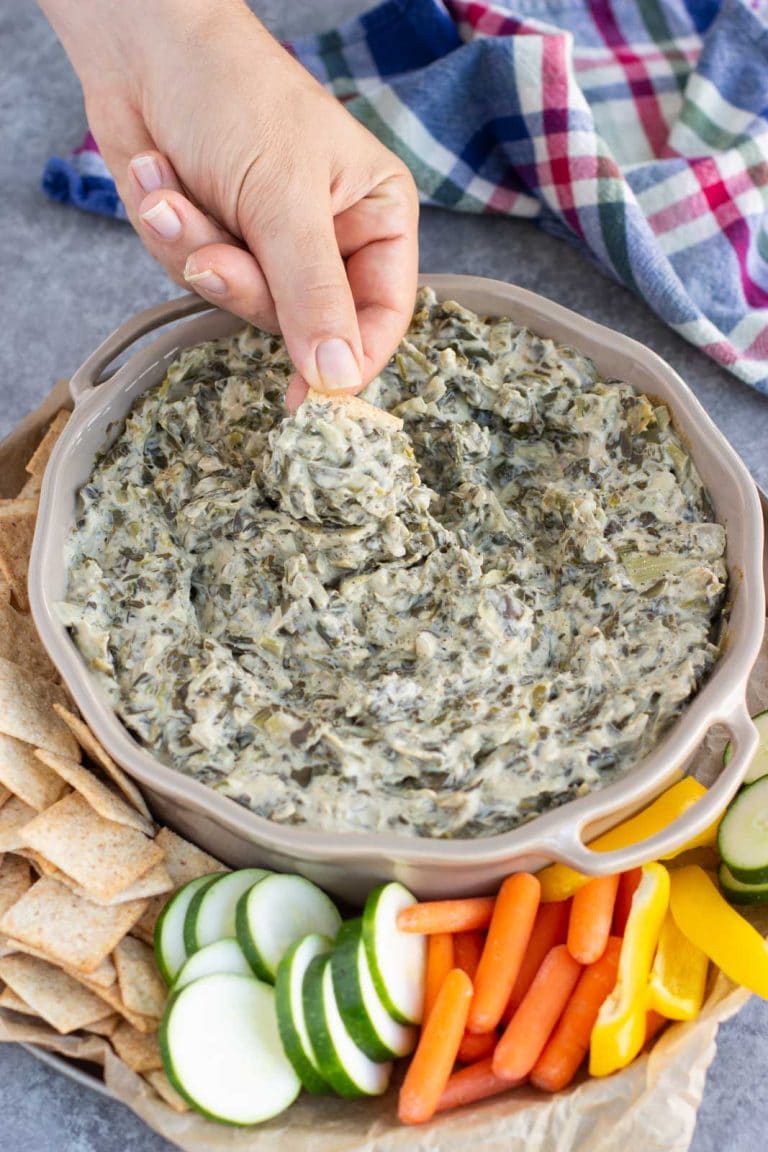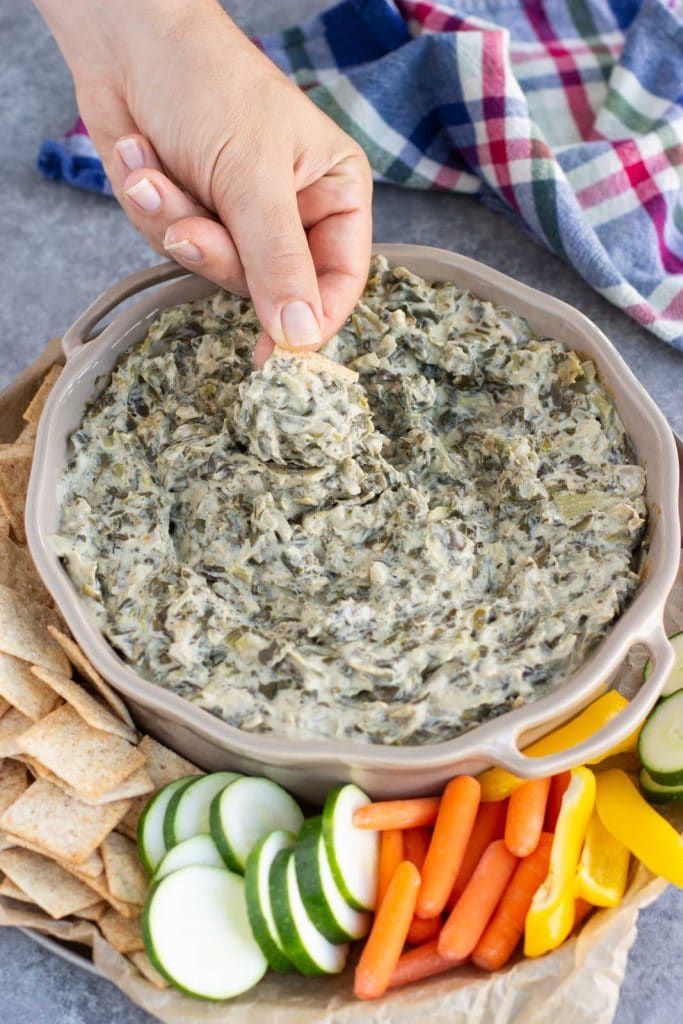 Photo Credit: Stacey Homemaker
Vegan Thanksgiving Menu Soup & Salads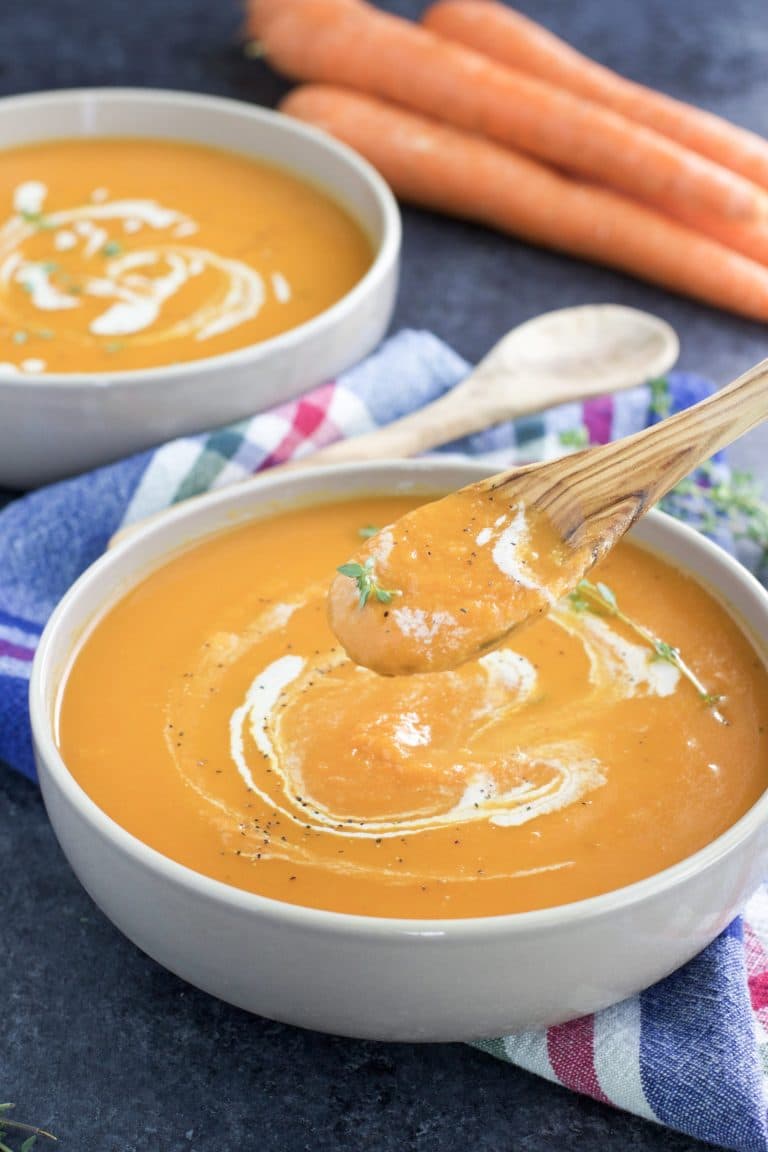 Photo Credit: Stacey Homemaker
Mediterranean Farro Salad with Champagne Vinaigrette,

recipe here

.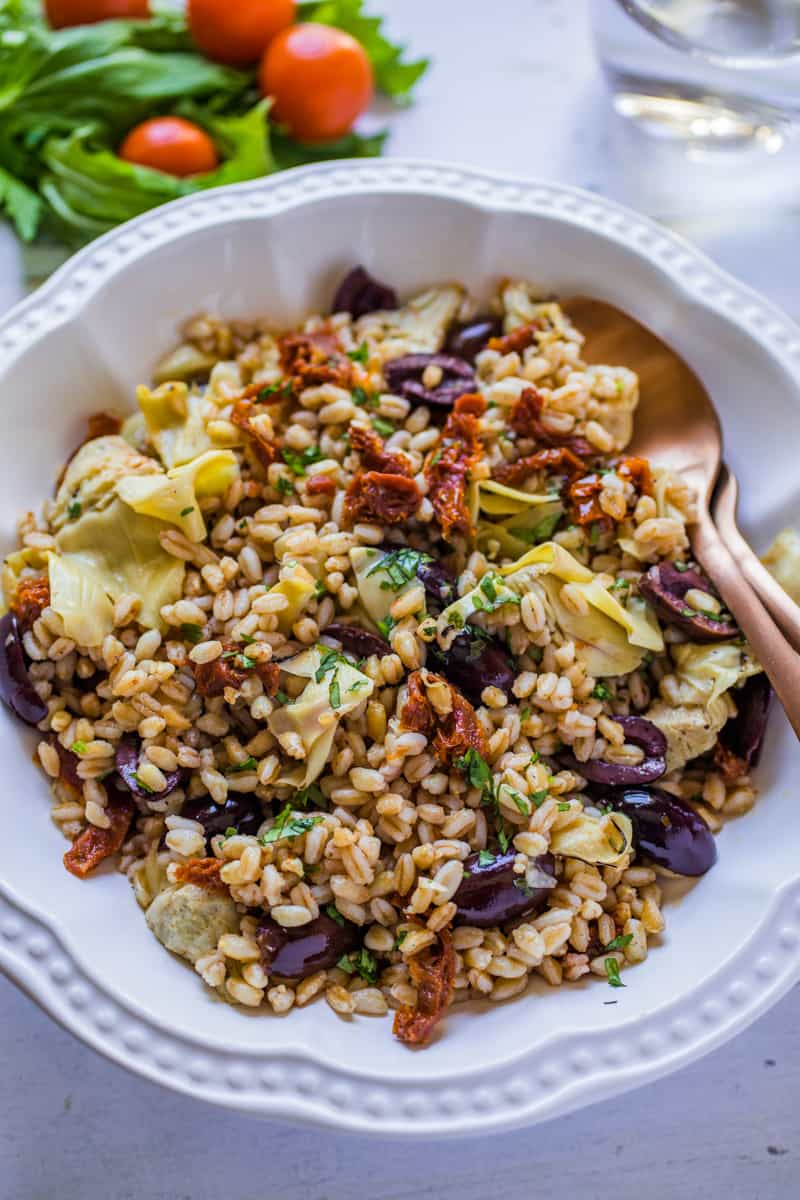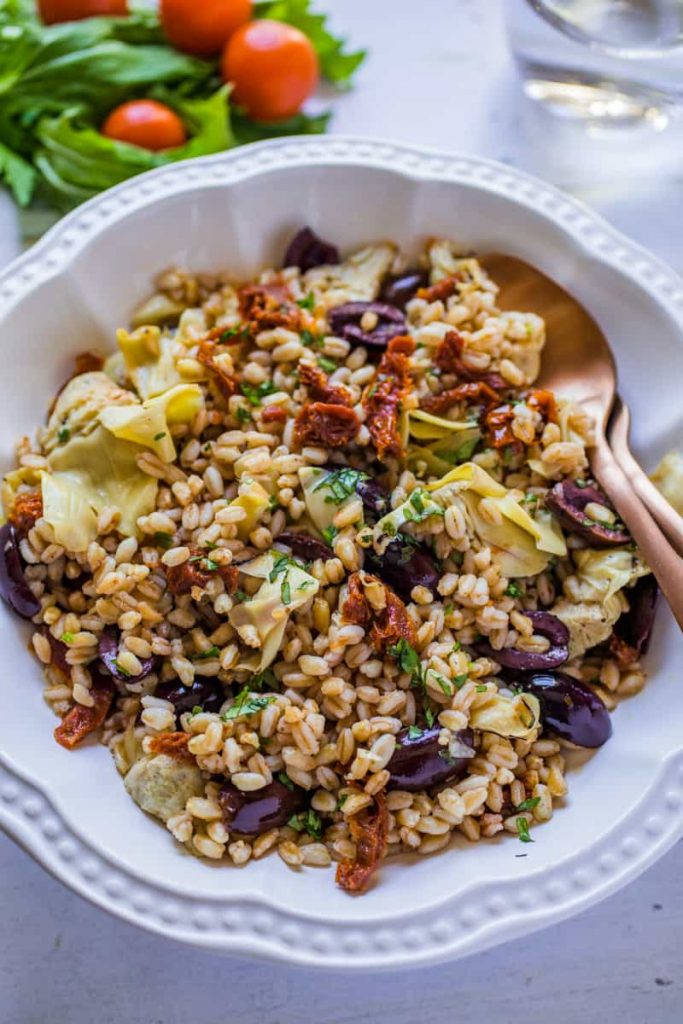 Photo Credit: Tasty Ever After
Spicy Kale & Chipotle Chickpea Roasted Butternut Squash Salad,

recipe here

.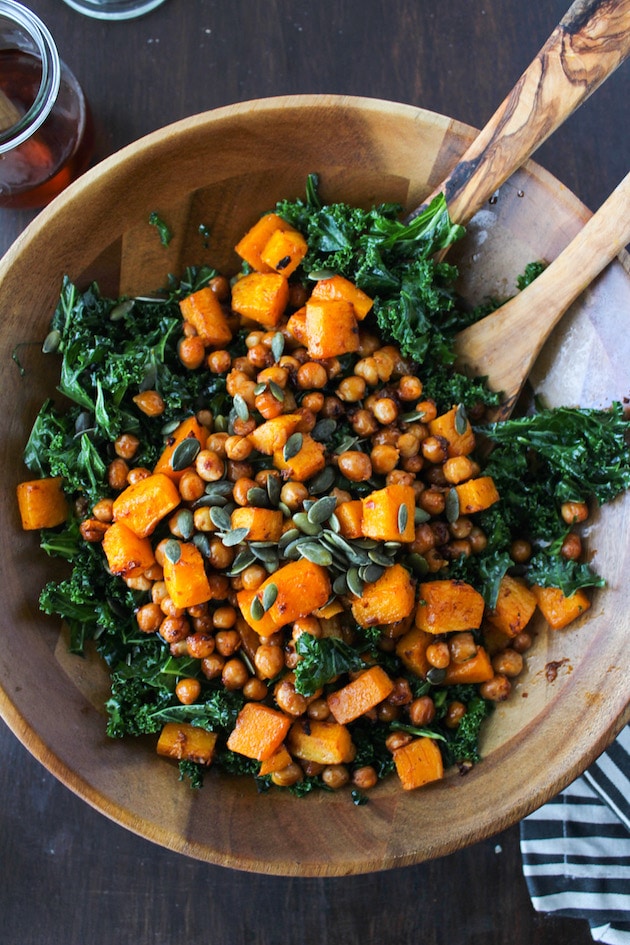 Photo Credit: A Saucy Kitchen
Raw Brussels Sprouts Salad with Dried Fruit,

recipe here

.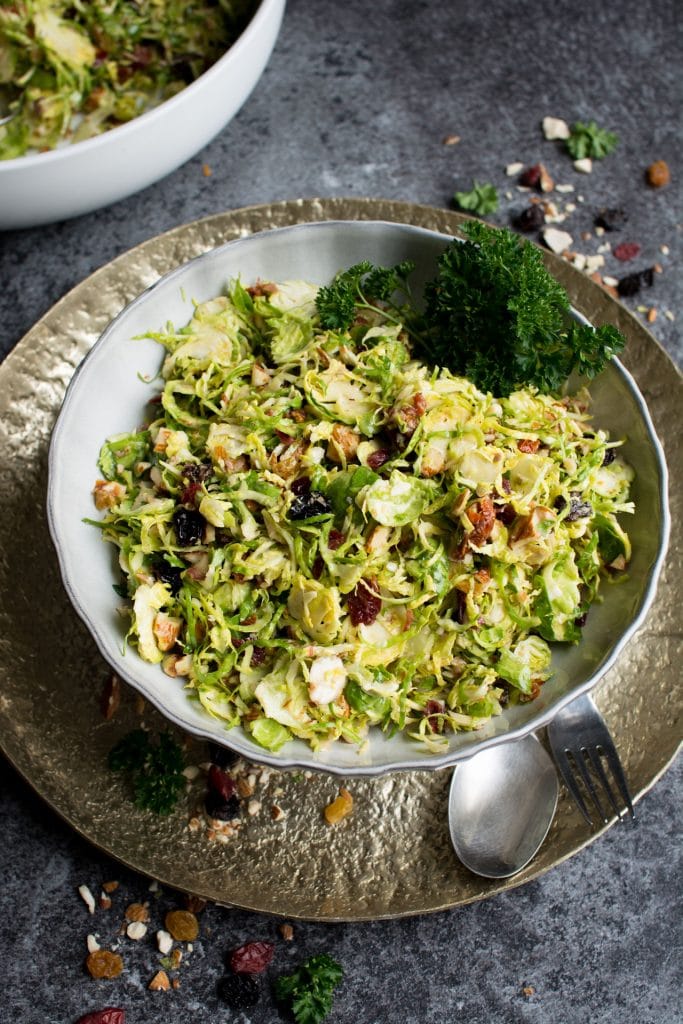 Photo Credit: Lauren Caris Cooks
Vegan Thanksgiving Menu Side Dishes
Creamy Mashed Potatoes & Savory Mushroom Gravy,

recipe here

.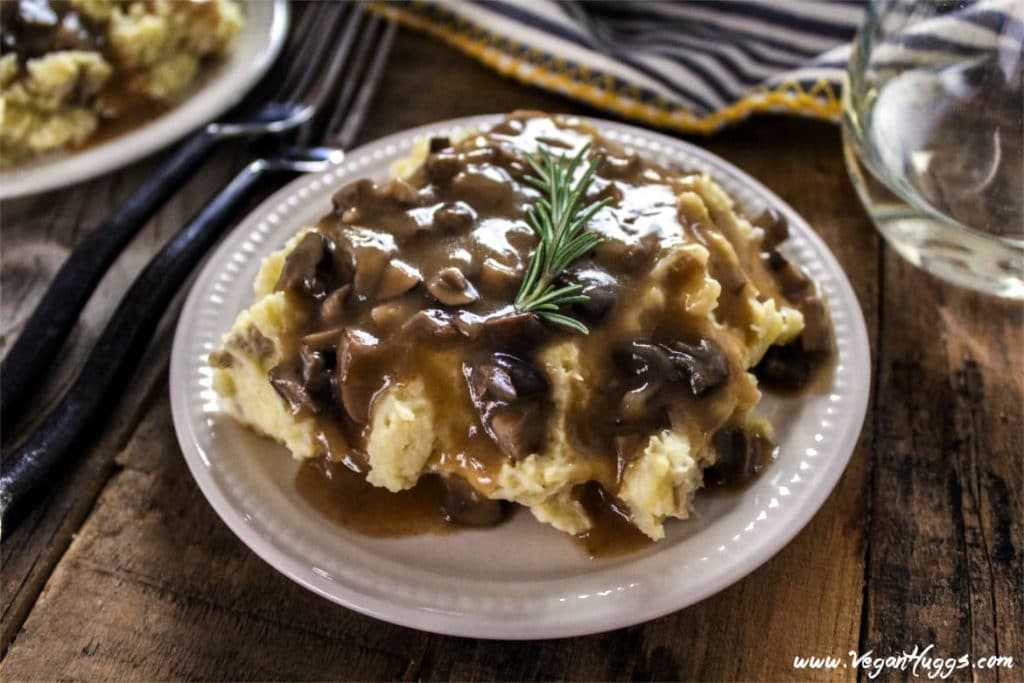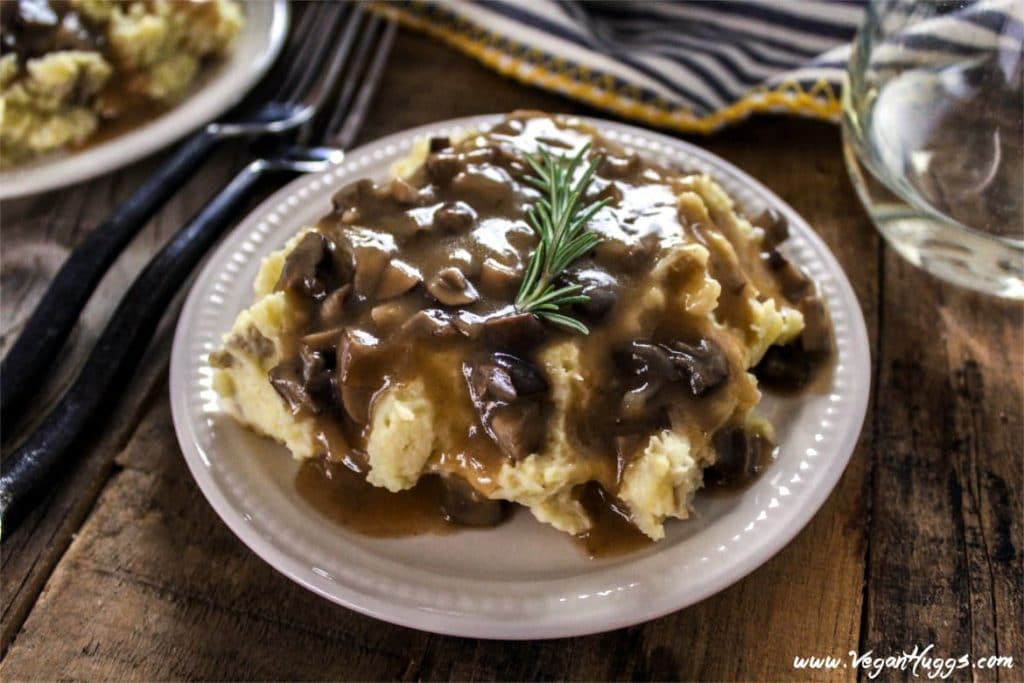 Photo Credit: Vegan Huggs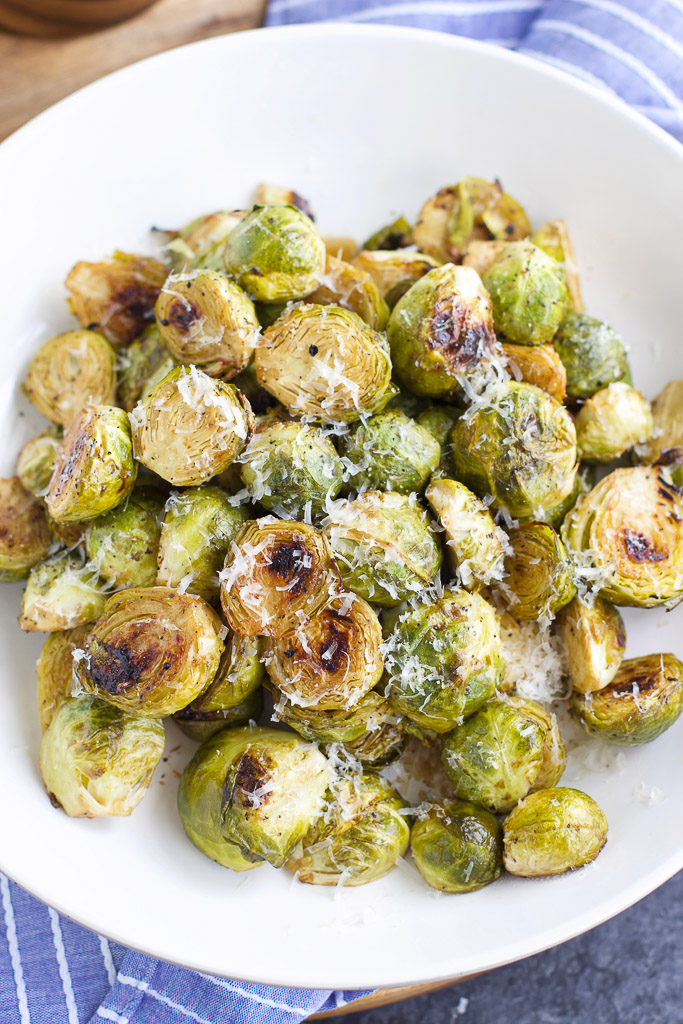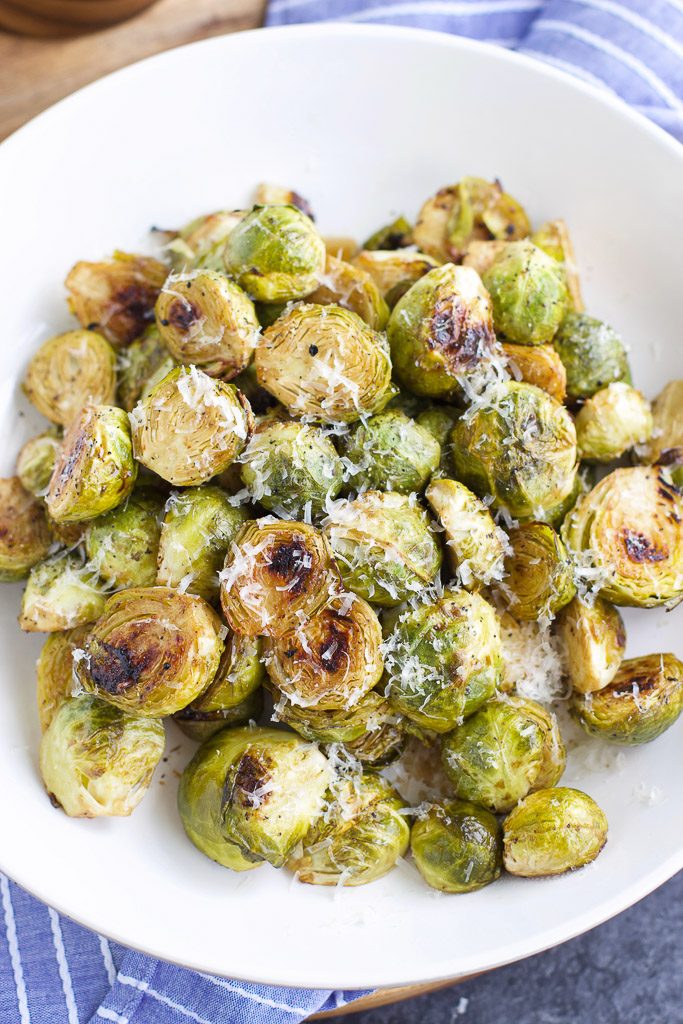 Photo Credit: Garlic & Zest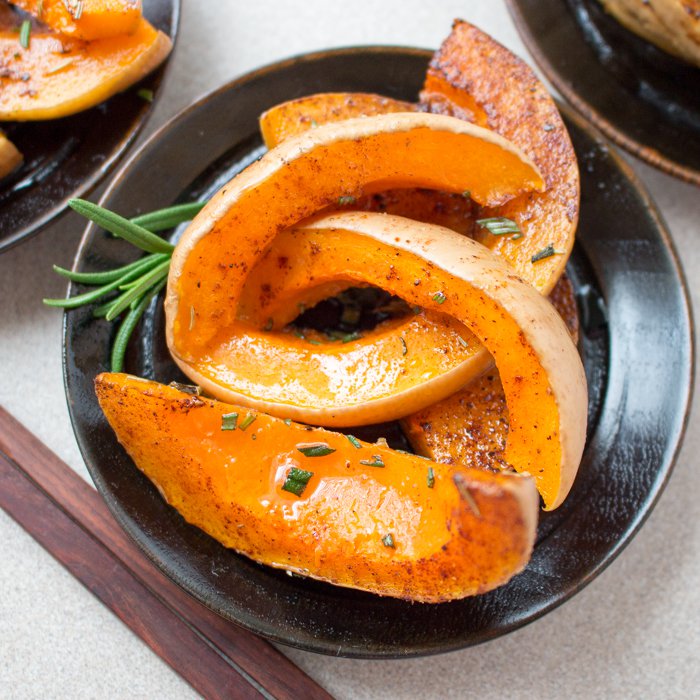 Photo Credit: Healthy World Cuisine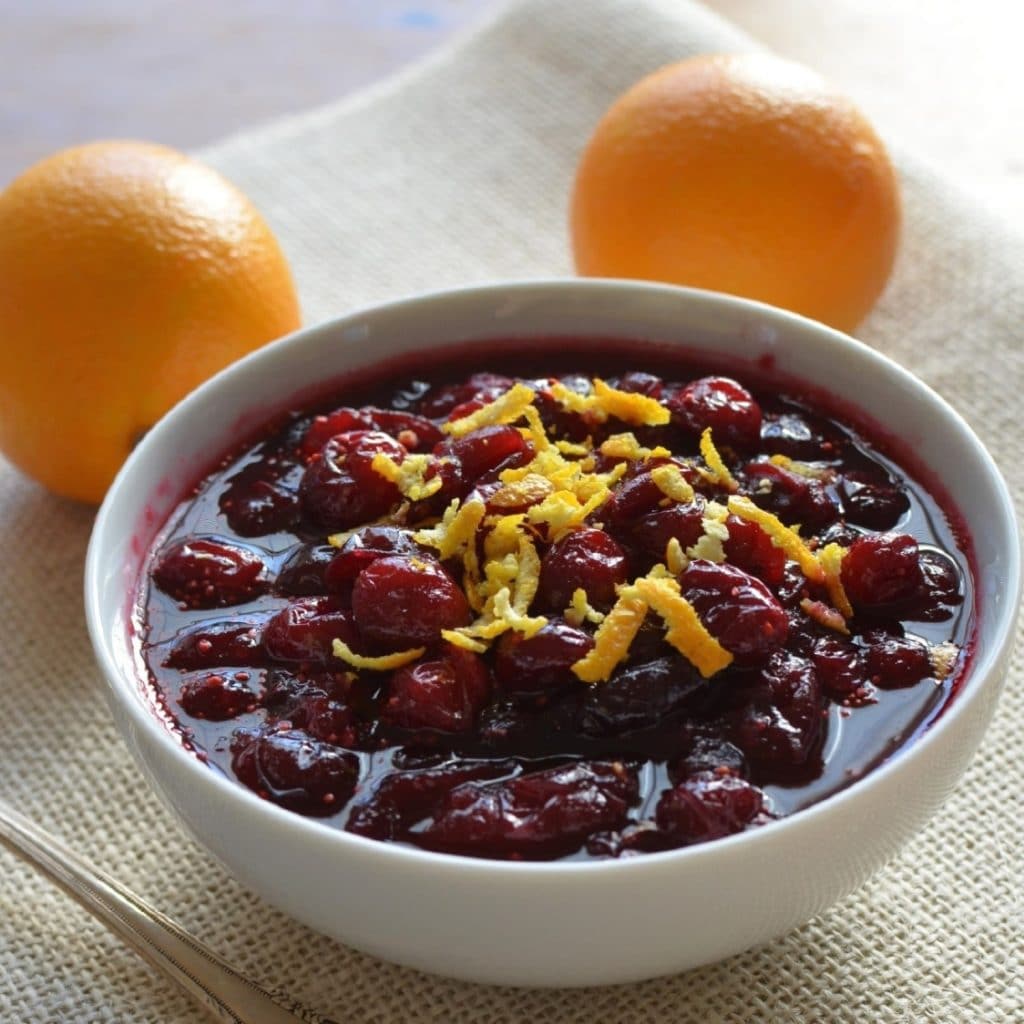 Photo Credit: 24 Carrot Kitchen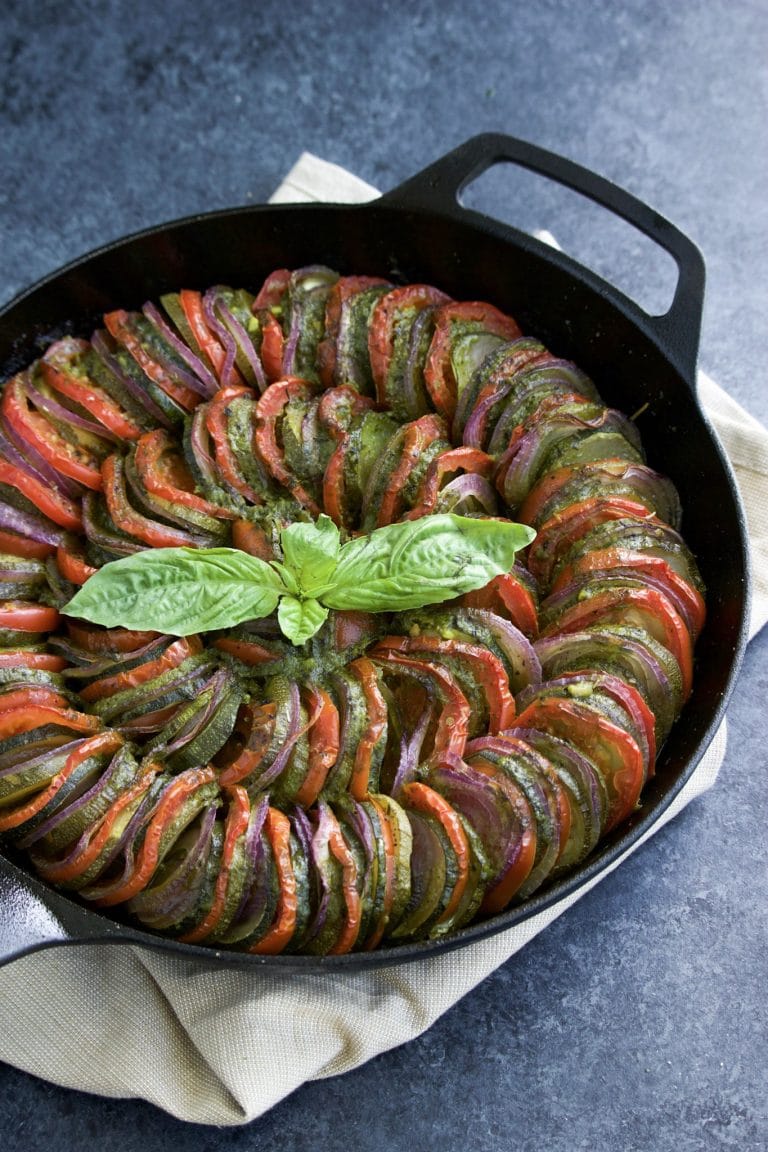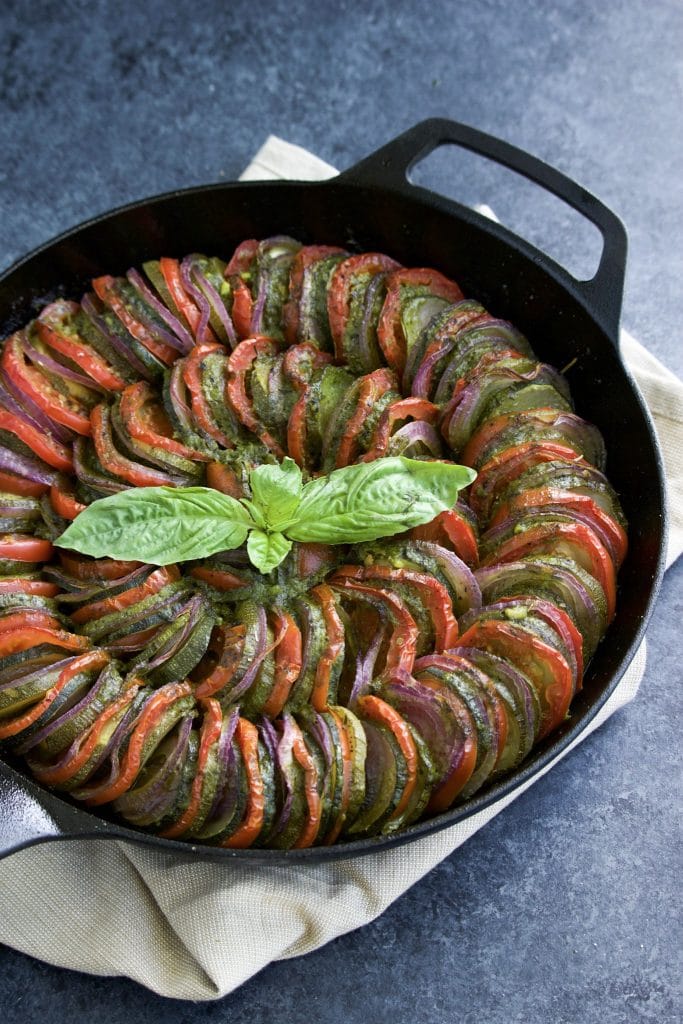 Photo Credit: Stacey Homemaker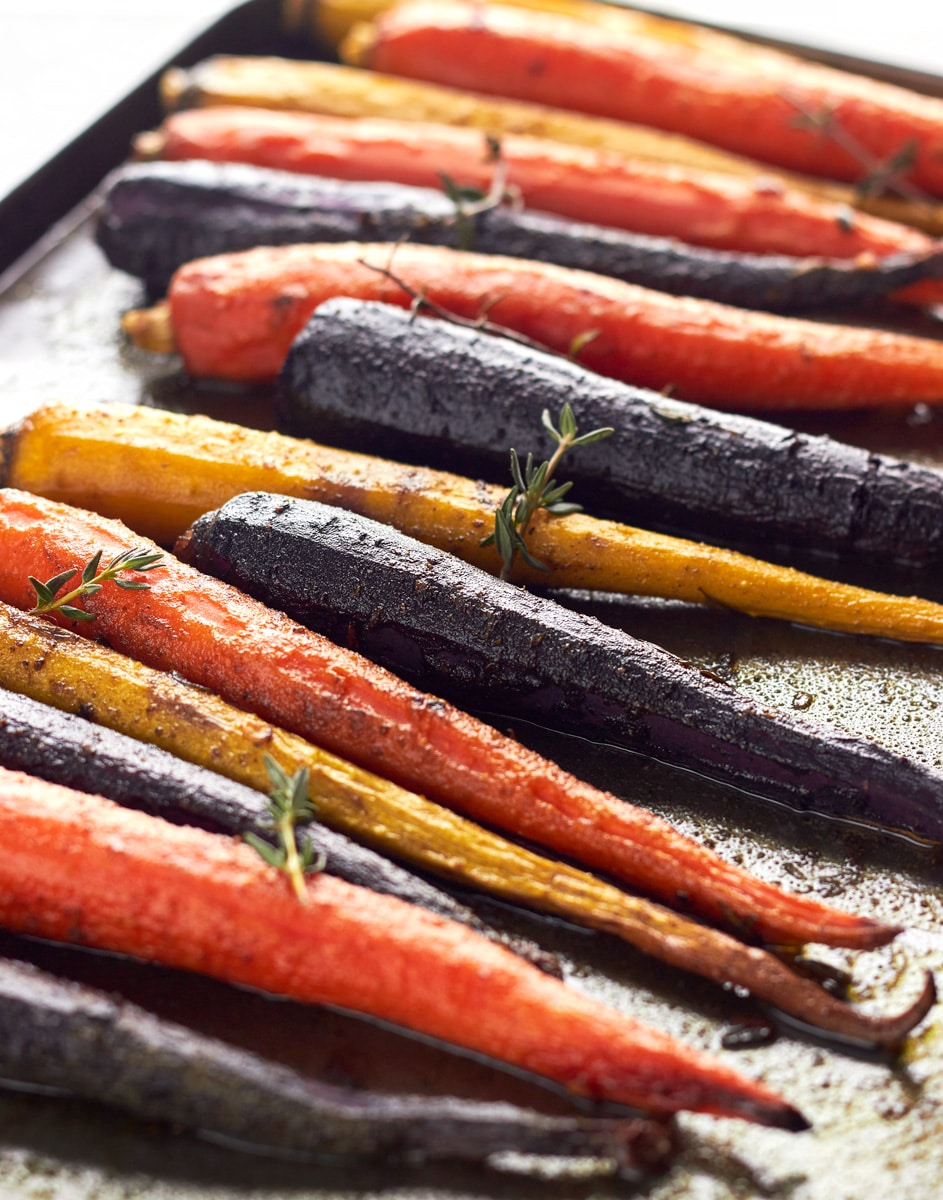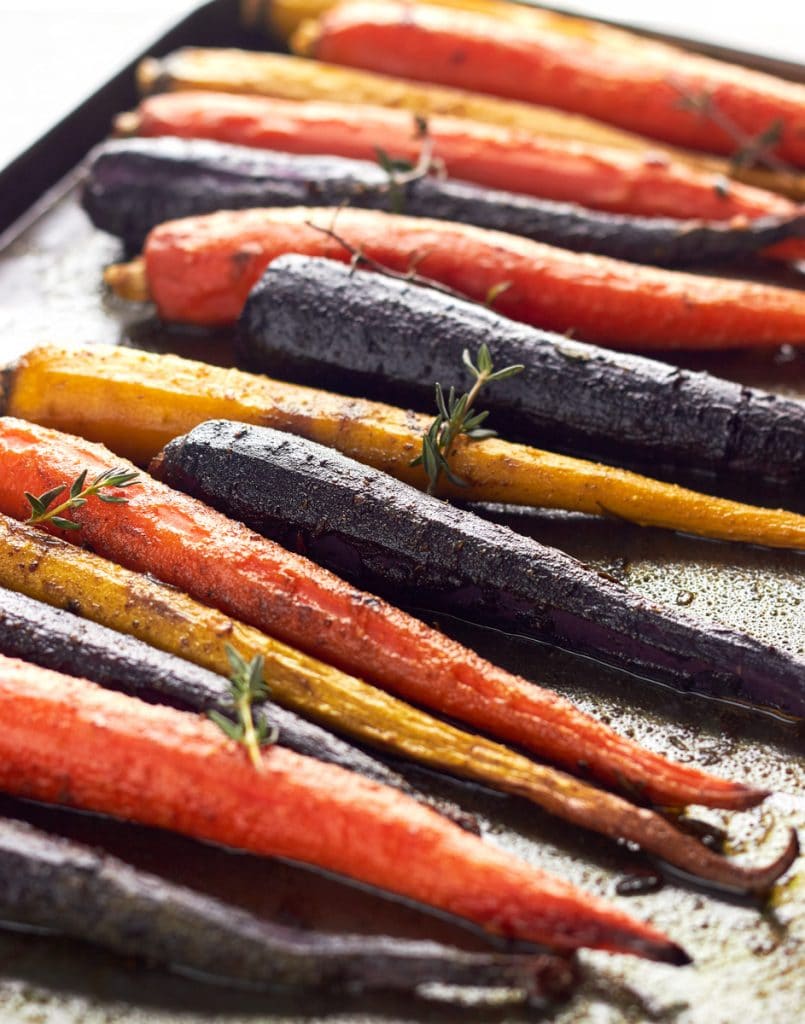 Photo Credit: Delightful Vegans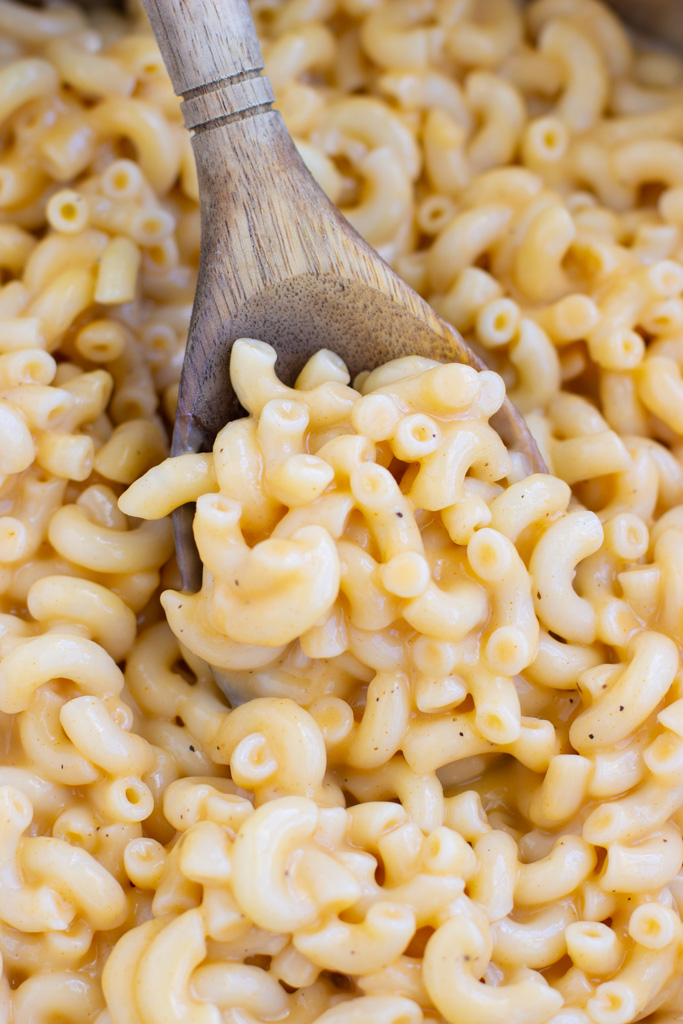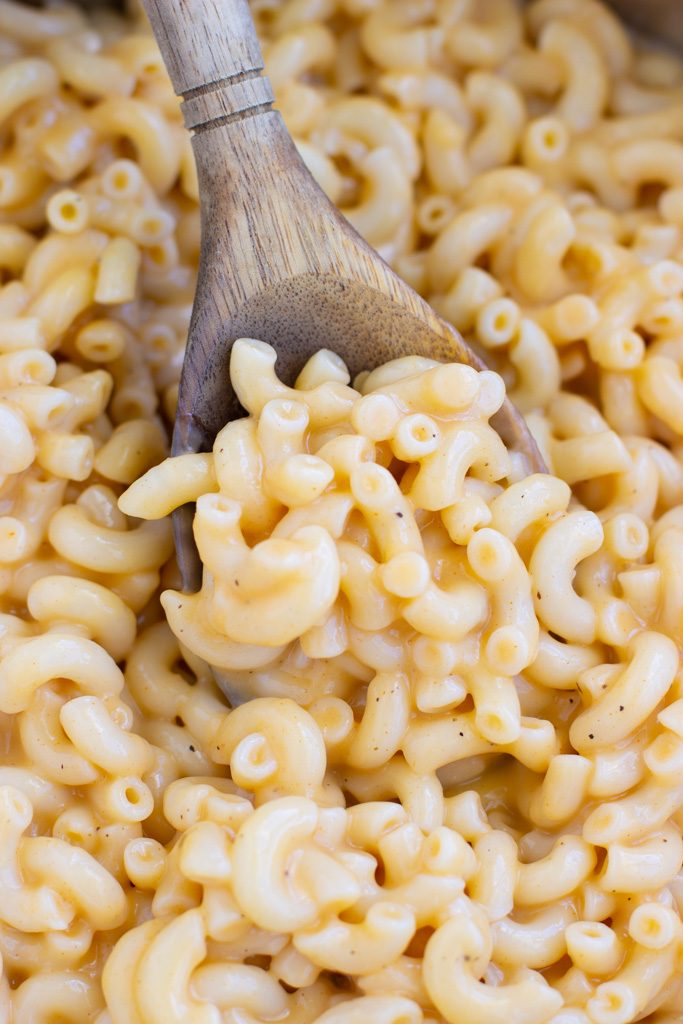 Photo Credit: Stacey Homemaker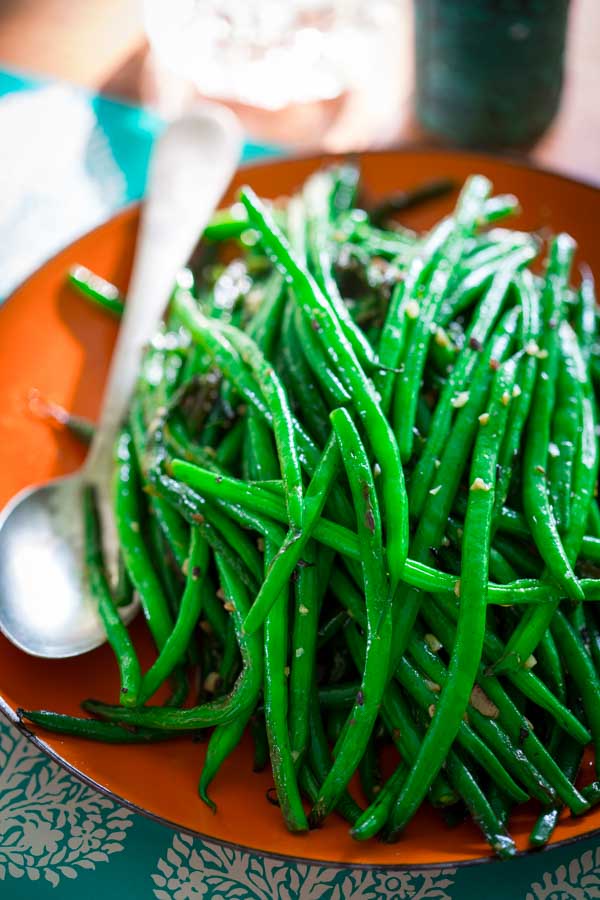 Photo Credit: Healthy Seasonal Recipes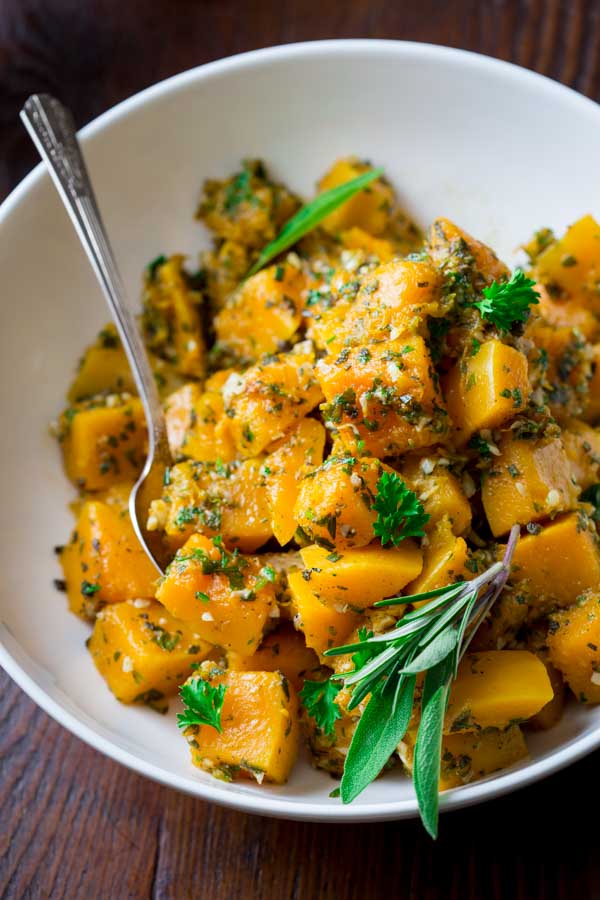 Photo Credit: Healthy Seasonal Recipes
Vegan Thanksgiving Menu Stuffing & Casseroles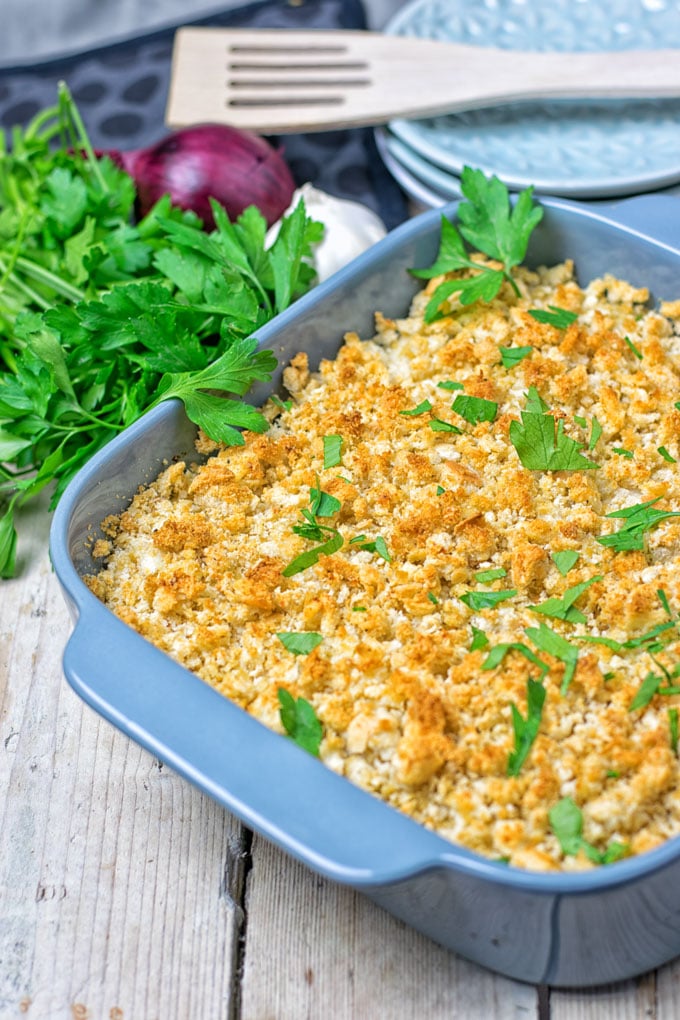 Photo Credit: Contentedness Cooking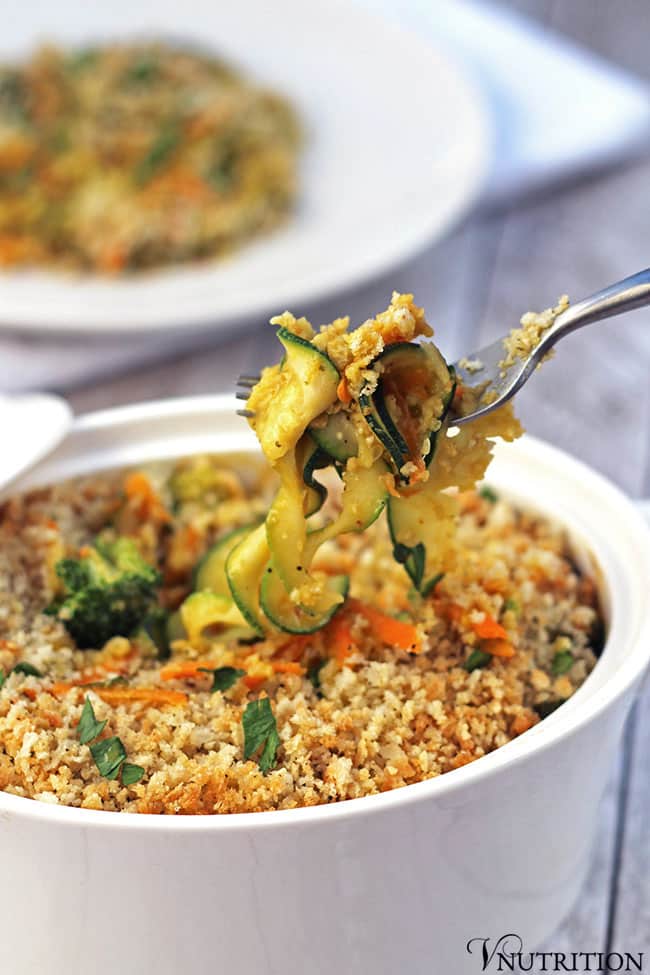 Photo Credit: VNutrition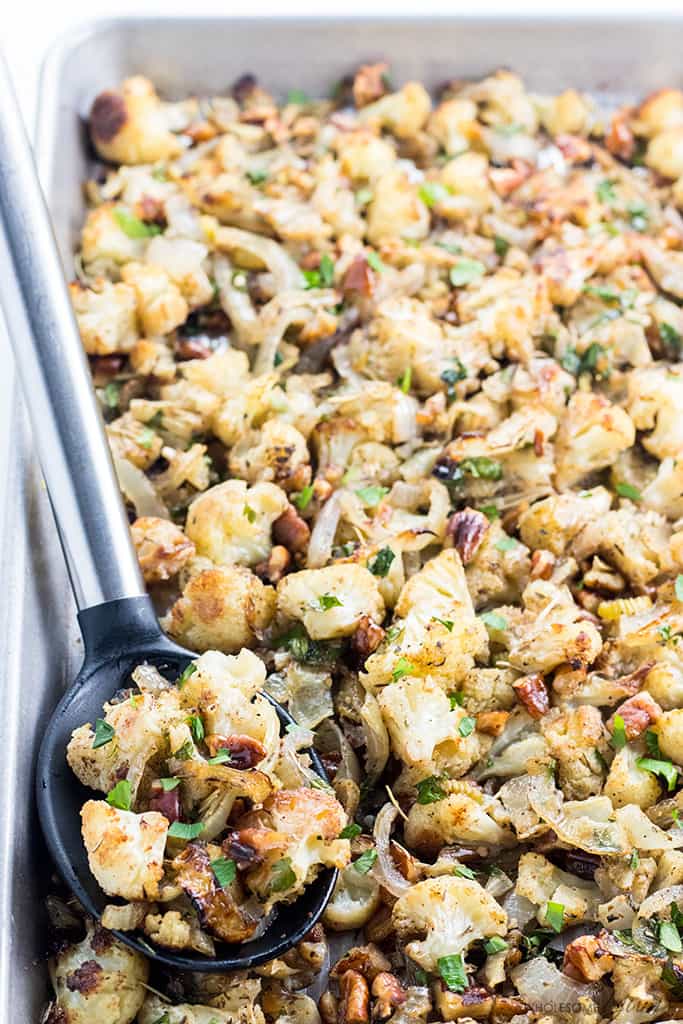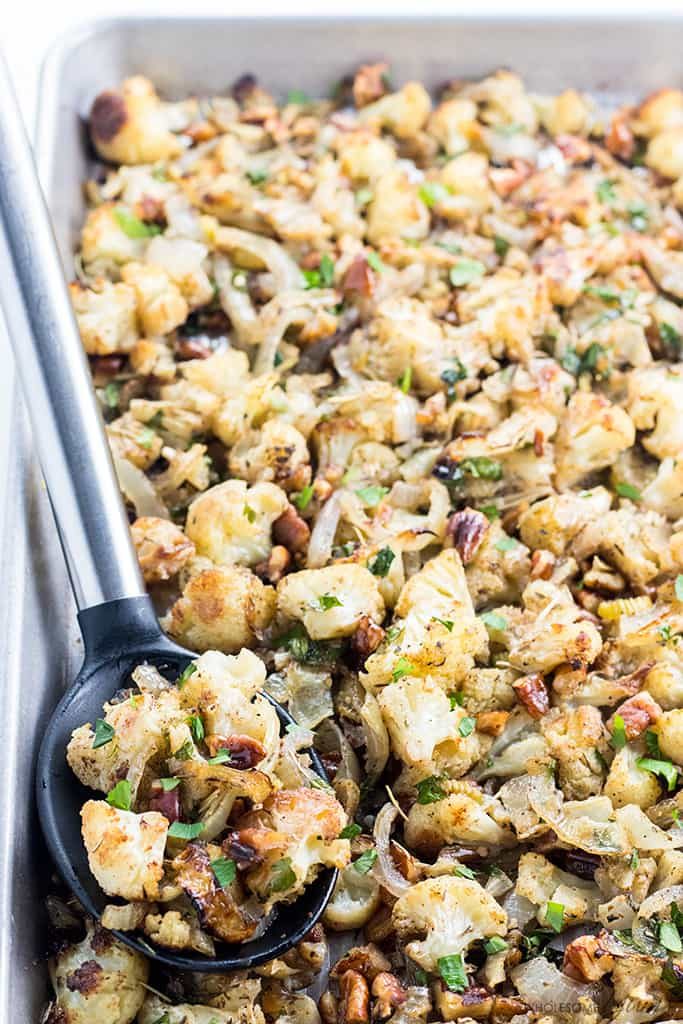 Photo Credit: Wholesome Yum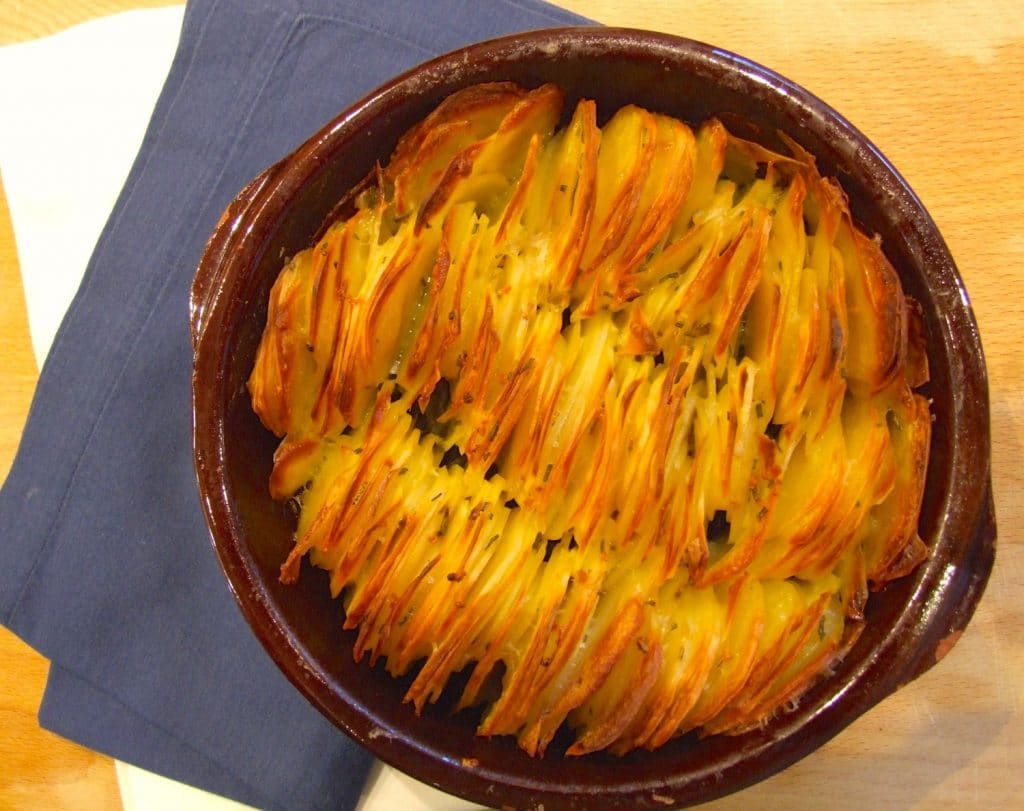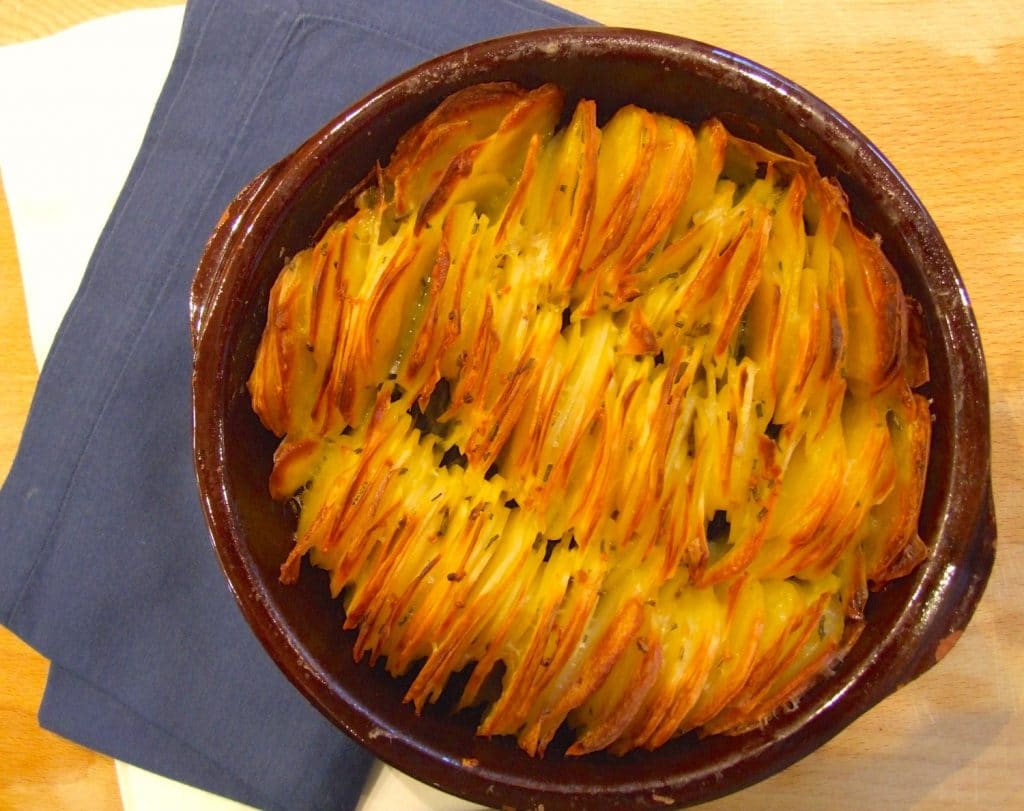 Photo Credit: Family Friends Food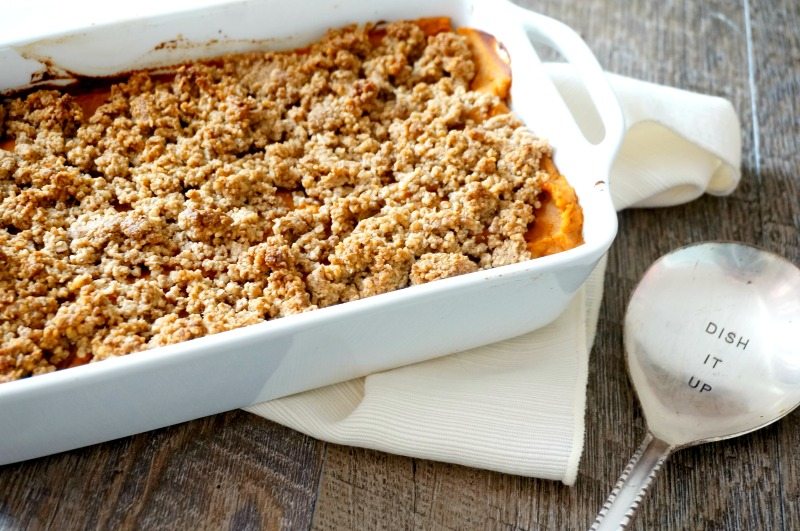 Photo Credit: A Mind"Full" Mom
Vegan Thanksgiving Menu Desserts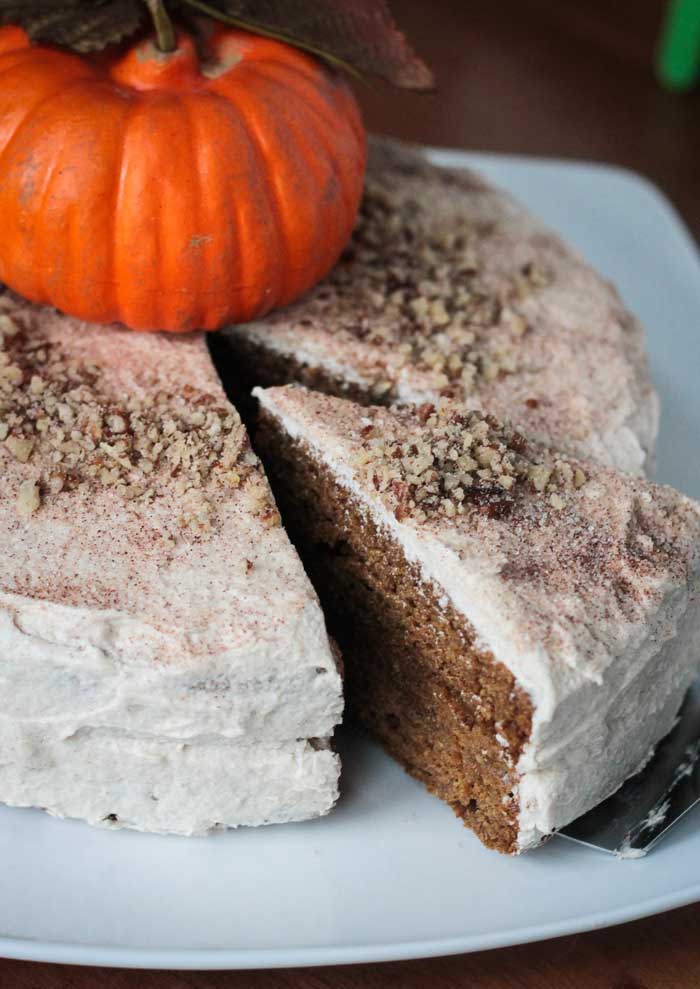 Photo Credit: Veggie Inspired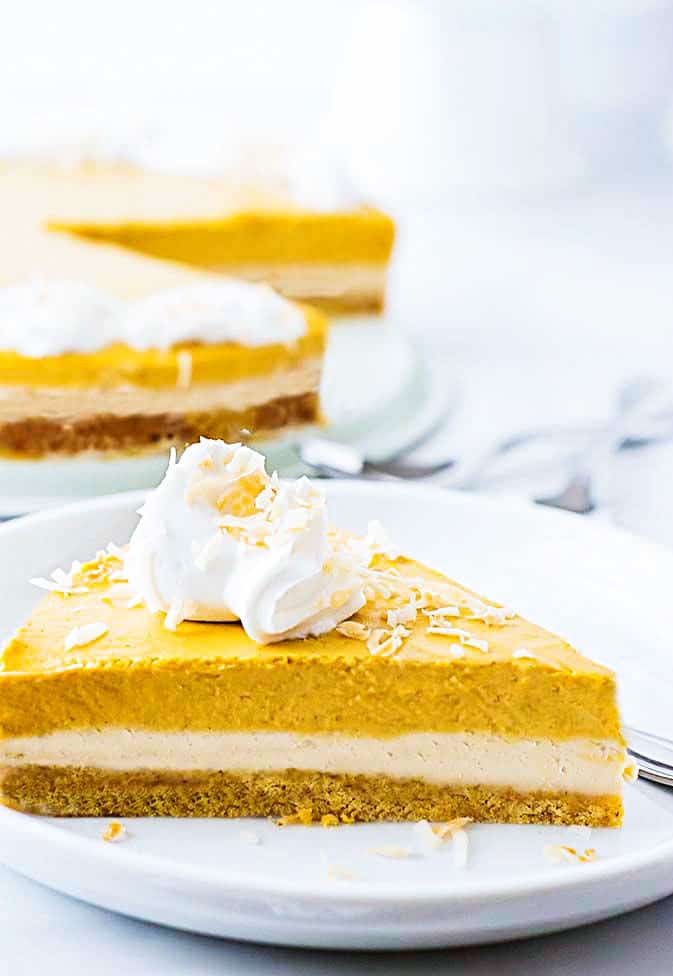 Photo Credit: Healthier Steps
I hope you enjoy these recipes and can mix n' match them to create the perfect Thanksgiving menu for your family!
If I was cooking a whole vegan Thanksgiving feast this year this is what my dream menu would look like: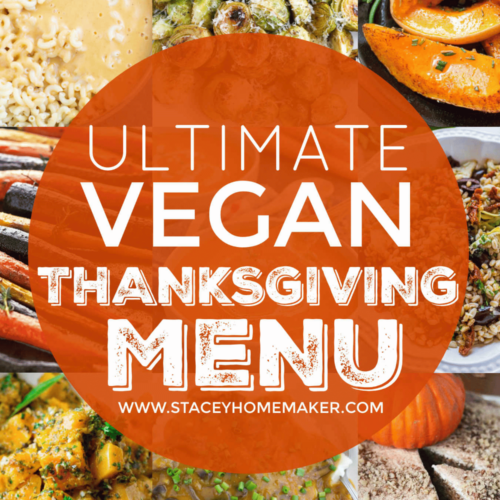 Vegan Thanksgiving Menu
All the recipes a new vegan could possibly need to cook a delicious vegan Thanksgiving feast! Mix n' match to create the best menu for your family!
Print
Pin
Rate
Ingredients
1

Vegan Roast

1

Easy Vegan Macaroni & Cheese
Instructions
Vegan Roast - This needs to be cooked fresh so the coating is crisp.

Spinach Artichoke Dip - You can make this the day before, it reheats really well.

Cranberry Sauce - Serve at room temperature.


Macaroni & Cheese - Make this the day of so the sauce stays "saucy." If you need to make it the day before, make sure you add additional vegetable broth or water to the sauce to loosen it up.

Mashed Potatoes - Make the mashed potatoes the day before or early the day of and keep it warm in a crockpot until dinner.

Gravy - Make the gravy the day before and reheat for dinner.

Farro Salad - You can make this the day before and serve it warm or cold.

Butternut Squash - This dish can be made up to 3 days in advance and then reheated.

Mashed Cauliflower Green Bean Casserole - Prepare this right before dinner so the topping stays crisp.
If you cook anything from this vegan Thanksgiving menu, please share your picture on Instagram and tag @Stacey_Homemaker so I can see your delicious creation!
Which dishes from this list will be on your vegan Thanksgiving menu? Let me know in the comments!