Loaded with seasoned sweet potatoes, protein-packed black beans, brown rice, and slathered in a flavorful enchilada sauce, these are the best vegan enchiladas! This dish will have everyone coming back for seconds!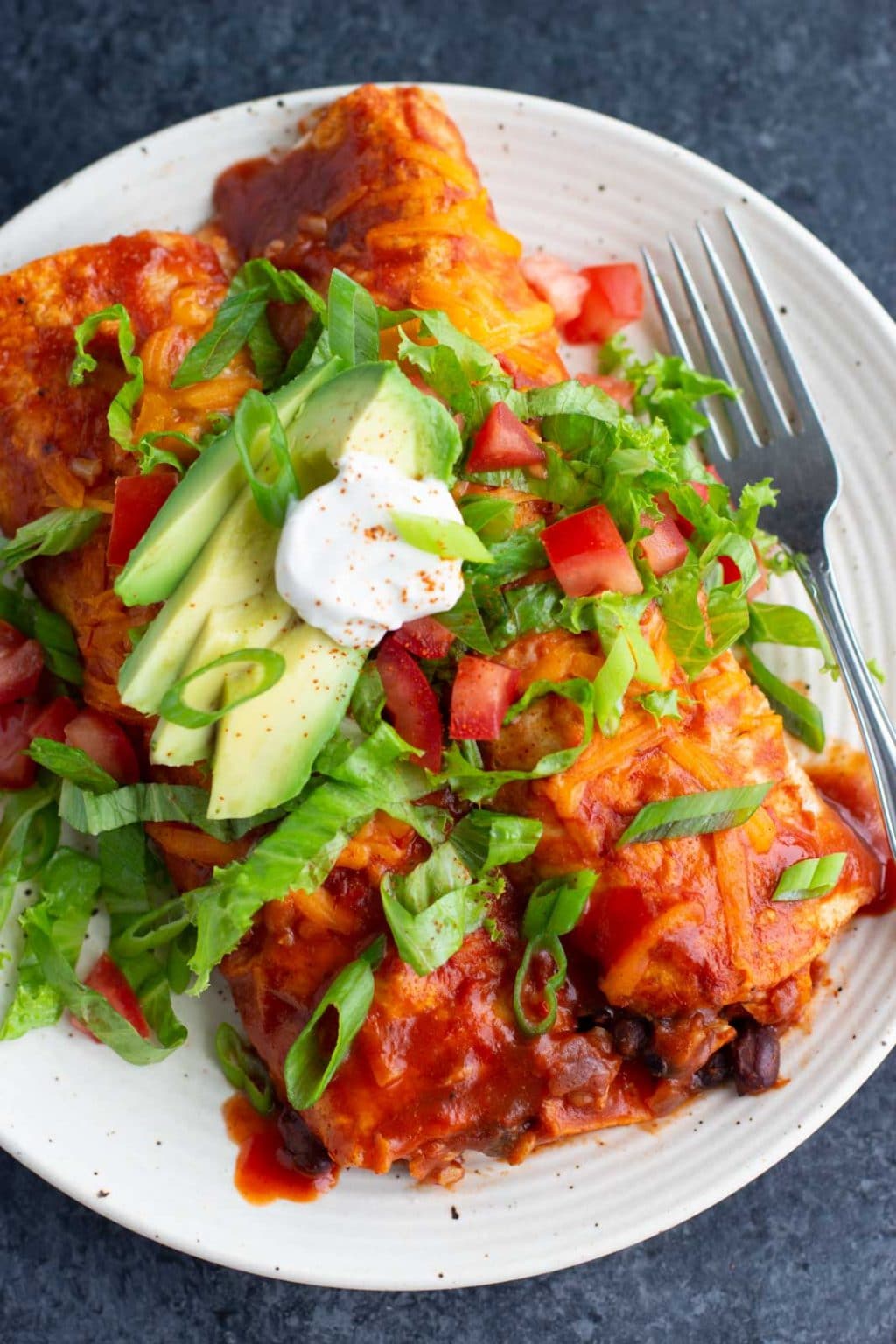 Switch up Taco Tuesday dinner with these incredible sweet potato black bean enchiladas! These vegan enchiladas are so easy to make, they're made with whole foods and plant-based proteins, and they're freezer-friendly.
This vegan enchilada recipe features a store-bought vegan enchilada sauce shortcut that will save you so much time! The enchilada sauce is so flavorful, and it's oil-free and vegan. It's just as good as anything I could make from scratch.
…