This hearty vegan cabbage soup is filled with leeks, carrots, green cabbage, beans, collard greens, and a vibrant golden broth! It's super satisfying, high-fiber, low-calorie, loaded with vegetables, easy to make in one pot, and it's ready to eat in less than 1 hour! Slow cooker instructions are also included.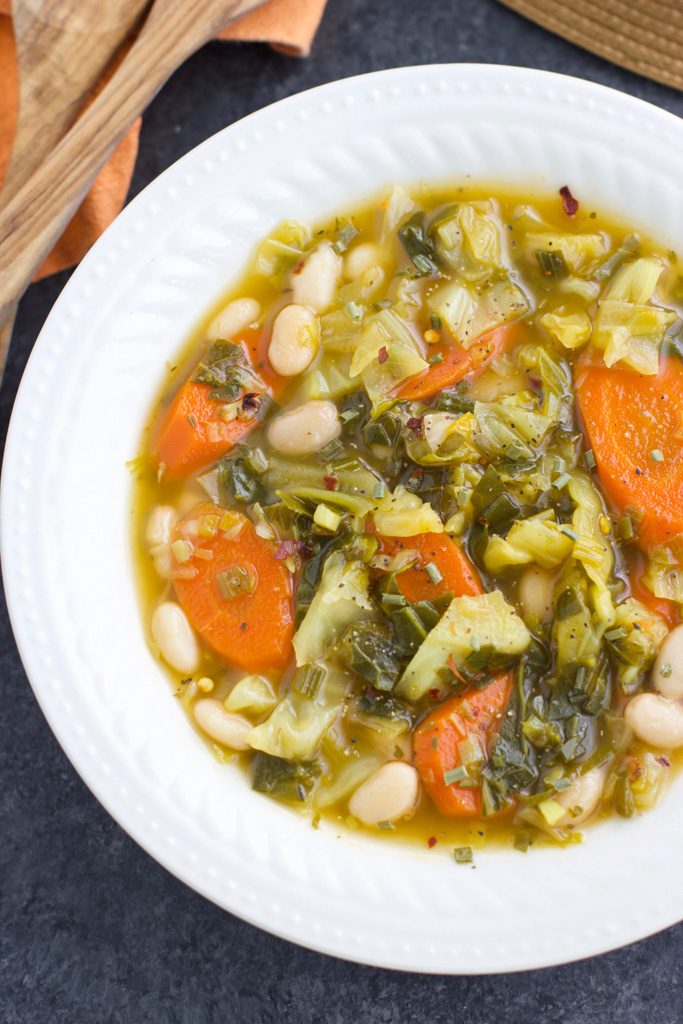 I feel like cabbage is one of the most underrated vegetables! It's inexpensive, it's so good for you, and it's delicious to eat in so many recipes, but especially in this soup! It really bulks up the soup which keeps you feeling satisfied without adding a ton of calories. Also, the combination of creamy white beans, tender carrots, leeks, and collard greens swimming in a beautiful golden broth is absolutely delicious!
This vegan cabbage soup is simple to make in one pot, it's loaded with vegetables, and it's ready to eat in less than one hour! It's also naturally gluten-free, oil-free, and can be made in the slow cooker if you prefer.
…