This vegan pumpkin and sweet potato soup is a Fall staple! The combination of pumpkin puree, sweet potatoes, red lentils, fresh ginger, and coconut milk is incredibly delicious and festive! This recipe is gluten-free, oil-free, and ready to eat in less than one hour!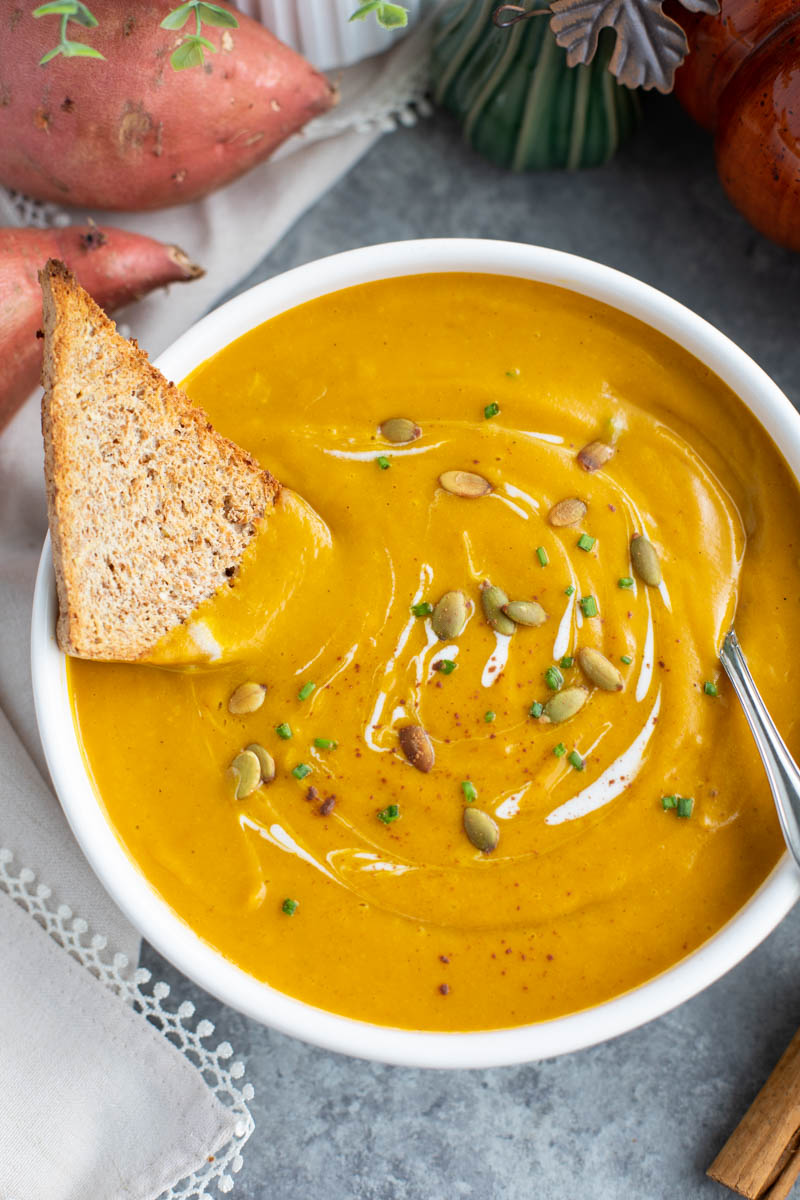 If you asked me what my favorite Fall recipe is, I would definitely say this silky smooth pumpkin sweet potato soup! Made with pumpkin puree, root vegetables, protein-rich red lentils, fresh ginger, cinnamon, and coconut milk, this creamy soup has the most delicious velvety texture that's perfect for dipping crusty slices of bread.
And just WAIT until you smell the intoxicating scent that fills your kitchen while you're making this soup. It's incredibly flavorful, vibrant, and so festive. It's also naturally gluten-free and oil-free and it's ready to eat in less than 1 hour!
…