Kick off the New Year the right way with this hearty and flavorful smoky black-eyed pea and collard green soup! Every bite is loaded with earthy black-eyed peas, vegan sausage, tender collard greens, and loads of vegetables! Gluten-free and slow cooker instructions included.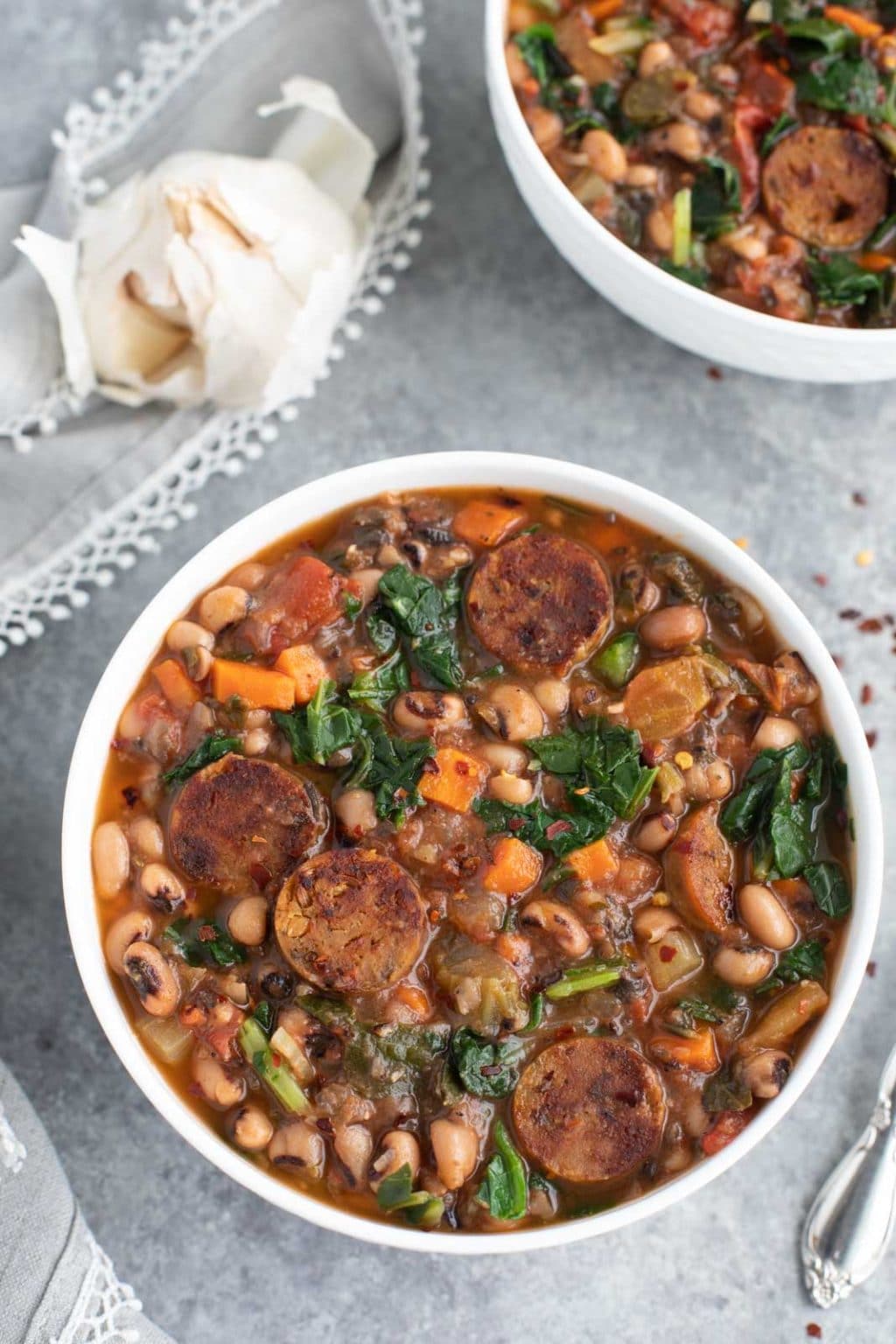 I've been making this vegan black eyed pea soup with sausage for our New Year's Day dinner for the last few years, so I thought that it would be perfect timing to share it with you on the last day of 2019! It's a tradition that we really enjoy and I hope that you try it for your first meal of 2020!
Do you know why it's traditional to eat this soup on January 1st? In the South, black-eyed peas are considered to be very lucky, collard greens represent money, and cornbread represents gold coin and wealth. When this Southern meal is eaten on the first day of the new year, it's supposed to bring prosperity and good luck for the rest of the year!
Traditional black eyed pea soup with collard greens is made with a ham bone, ham hocks, bacon, or hog jowls for extra flavor. Obviously, this vegan version doesn't contain any animal products, so I used minced mushrooms to give that meaty flavor to the soup. I also added sliced vegan sausage to make this soup extra hearty!
While this new years soup is perfect to eat on the first day of the year, you really could enjoy it at any time of the year! It's easy to make, it tastes delicious, and it's especially tasty on a cold winter night.
…