You'll feel like a professional baker after you whip up this delicious vegan cranberry orange bread! There's no kneading required to make this sweet, tart, and tangy oil-free bread. It has a beautiful golden crust but the center is perfectly soft and chewy.
Thank you to Mariani for sponsoring this recipe! My opinions are always my own, thank you for supporting the brands that I love.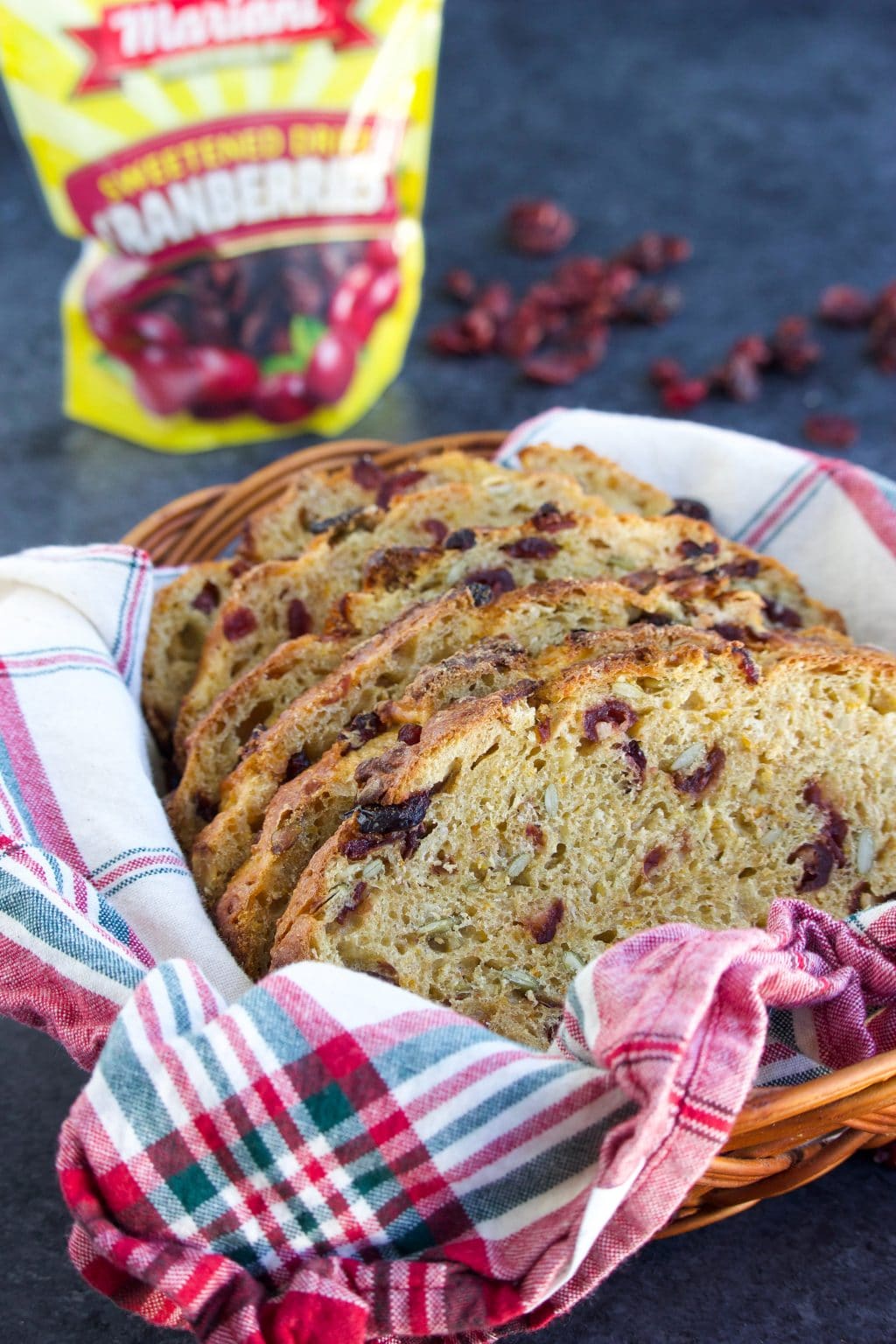 After making my basic no-knead whole wheat bread recipe at least 20+ times, I started trying different flavor combinations to jazz it up. I've fallen in love with this vegan cranberry orange bread and I hope you will too! It features a sweet, tangy, and citrusy combination of tart cranberry, fresh orange zest, and crunchy pumpkin seeds.
With a minimal amount of effort, you can enjoy the intoxicating scent of fresh cranberry orange bread baking in the oven, and have the best vegan bread to nosh on all week! Toast each slice until crispy and then slather it with sweet mango jam for a cozy breakfast with a cup of coffee.
…