This high-protein curried vegan tofu scramble recipe is an easy 30-minute vegan breakfast that will please the whole family! It's loaded with mushrooms, peppers, onions, and tons of curry flavor! Vegan, gluten-free, and low-carb.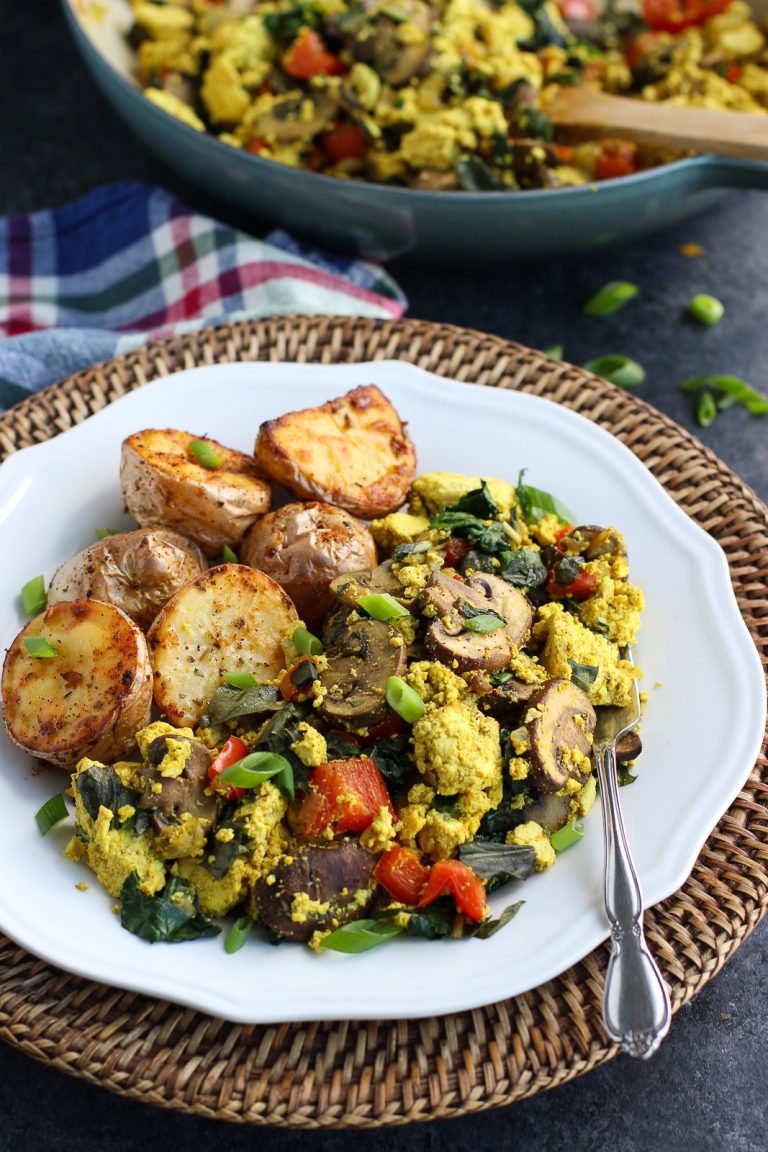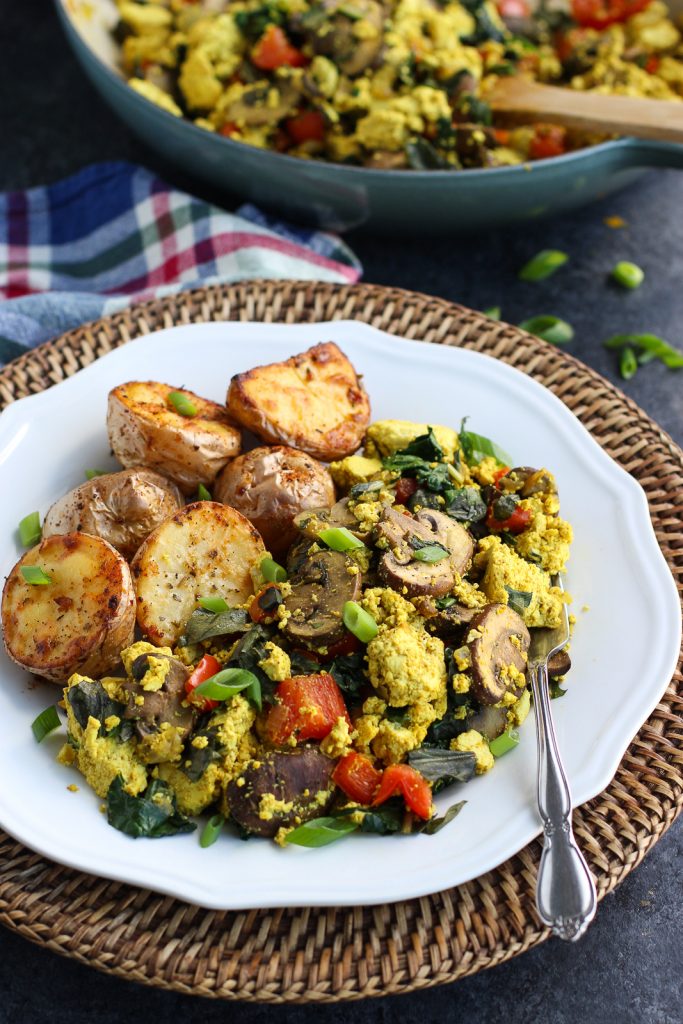 Want more easy vegan recipes? Join our vegan Facebook community below!


If you're vegan and you miss eating scrambled eggs for breakfast as I do then I bet that you'll love this vegan tofu scramble recipe too! It features big fluffy chunks of scrambled tofu + loads of veggies and tons of flavor! It's so simple to make and you can easily customize it with whatever vegetables you like!
I make this tofu scramble for breakfast every weekend (it's part of my free monthly vegan meal plan) and then we use the leftovers for savory breakfast burritos the next day!
…