This hearty vegan whole wheat bread is loaded with grains and seeds, it has a beautiful golden crust, and it's extremely easy to make! With minimal effort, you can make this no-knead dough the night before so you can enjoy freshly baked bread in the morning!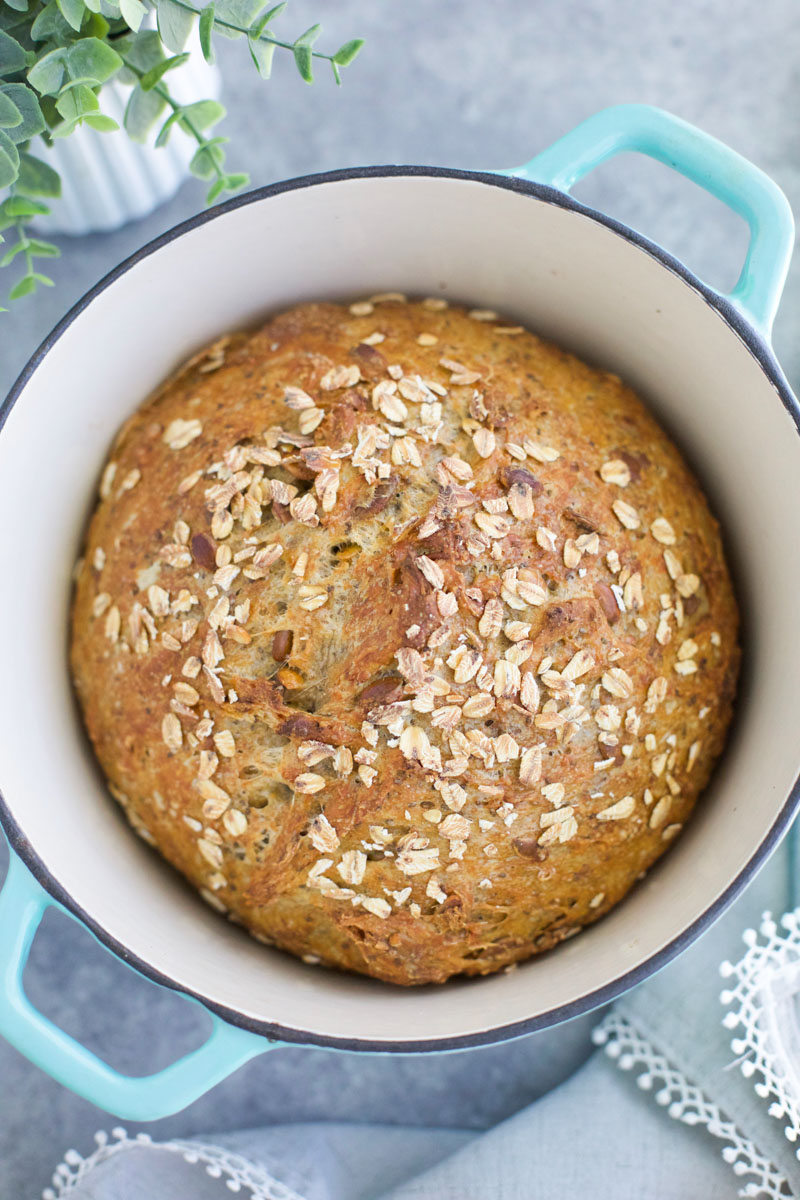 When my mom and I visited New York City, one of our favorite local spots to go to was Sullivan Street Bakery. They have the best pizza and the most incredible freshly baked bread! When we got home from vacation, I became obsessed with making Jim Lahey's famous no-knead bread recipe at home! Luckily, the recipe is accidentally vegan, it's extremely easy to make, and it's 100% delicious!
I love a hearty loaf of bread, so I put my own twist on it and added whole wheat flour, oats, and seeds! The additional seeds and grains add the perfect amount of texture and the most delicious flavor to this vegan whole wheat bread.
…