Are you tired of eating plain, boring salads? Try this colorful and flavorful summery vegan spinach salad! It features fluffy quinoa, spinach, juicy mandarin oranges, sweet blueberries, red onions, toasted pecans, and tangy oil-free mango dressing!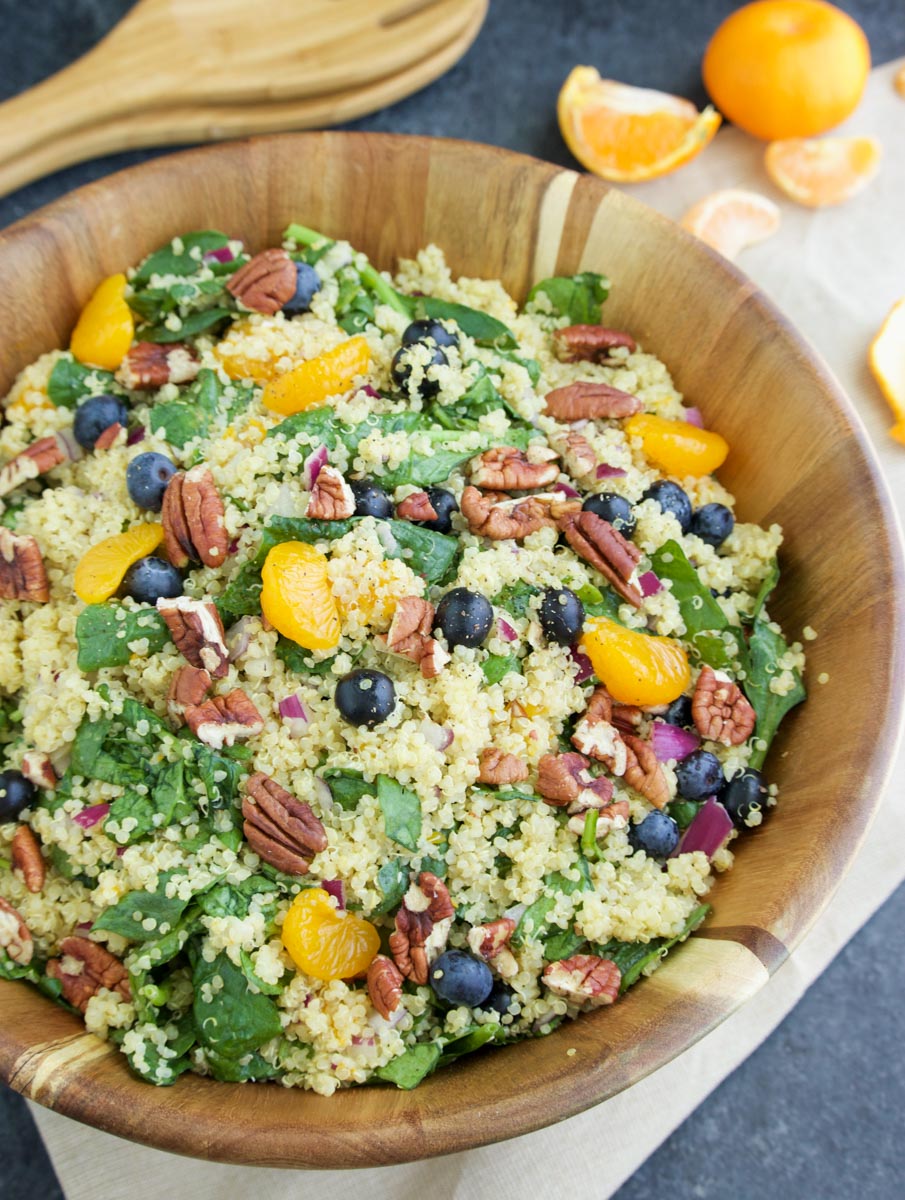 Do you try to eat a salad with every meal? Me too! I usually get a big clamshell of spinach from the grocery store and I end up making the same salad every night. It's time to jazz up that boring vegan spinach salad with the addition of fluffy quinoa, toasted pecans, slices of mandarin oranges, sweet blueberries, and mango lime dressing!
This dish looks like summer in your bowl and it tastes like it too! The combination of the sweet fruit, nutty quinoa, spicy red onion, roasted nuts, and tangy dressing is incredibly tasty. This plant-based spinach salad is easy to make and it can be enjoyed as a light meal or as a colorful side dish to any main course. It's also a great option to bring to a party or potluck to share with friends and family.
…