This is the best vegan spinach artichoke dip you'll ever taste and it's loved by vegans and non-vegans alike! It's loaded with spinach, artichoke hearts, garlic, and the creamiest sauce! This gluten-free and vegan artichoke dip is so easy to make and it's ready in just 30 minutes!
*This recipe was originally posted on 7/11/16, but I updated it with better recipe instructions on 10/26/19.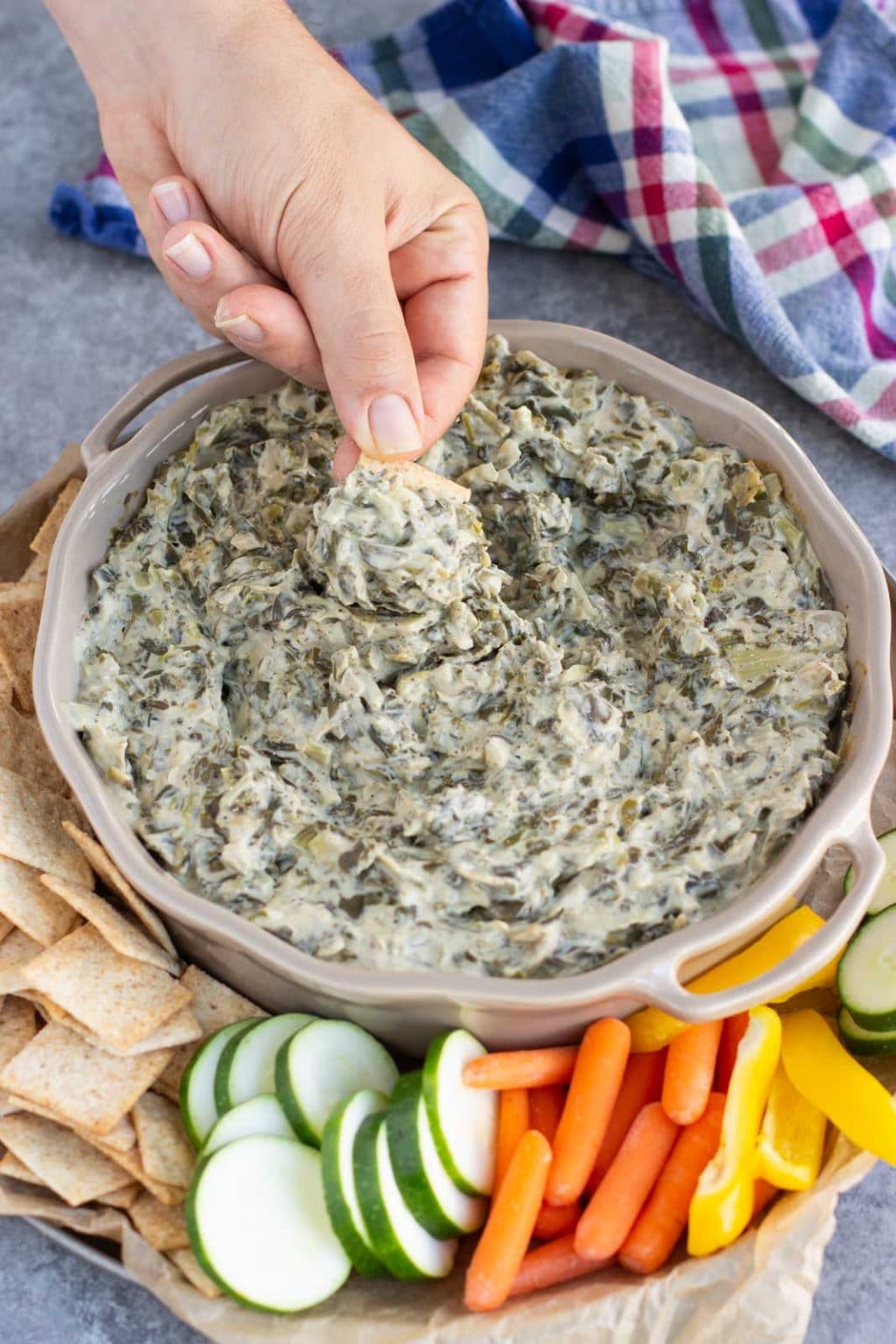 I've always loved spinach dip– I mean who doesn't? It's the best dip!
Before I was vegan, I used to only get to enjoy spinach dip when we would go out for dinner and I would order it for an appetizer. It was definitely a treat food for me because the dairy version was loaded with butter, heavy cream, and cheese.
I've been on a mission to veganize all of our favorite dishes, and this vegan spinach and artichoke dip is our favorite so far! It's better than the original version, it's loaded with healthy plant-based ingredients, and it's ready in 30 minutes!
This easy to make hot spinach artichoke dip recipe is, dare I say, even better than the dairy-based dip that I used to love. I can also tell you that this dip is loved by vegans and non-vegans alike! I always make this dip to bring to family gatherings, for our Halloween party, Thanksgiving feast and Christmas dinner, all of our friends and family love it!
…