Creamy coconut milk chia seed pudding layered with sweet mango puree, fresh kiwi, and juicy cherries. This tropical treat is easy to make, it's high-fiber, and it makes a delicious gluten-free breakfast or snack!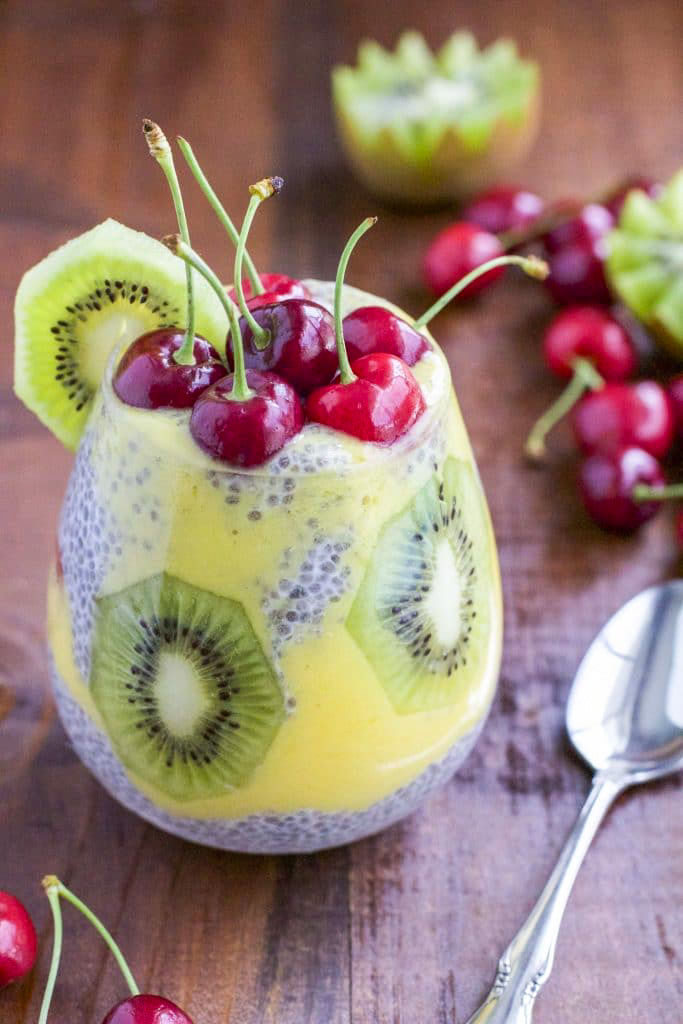 I love to make chia seed pudding for breakfast because I can prep it the night before and then it's ready to eat the next morning. This mango chia seed pudding is one of my favorite flavor combinations (I also love this acai pudding parfait!) because the combination of mango puree, kiwi slices, and fresh cherries is so tropical and delicious!
This is a high-protein and fiber-rich breakfast or snack that will fill you up and keep you feeling satisfied until your next meal. It's refined sugar-free, oil-free, gluten-free, and a great way to start the day!
…