This shop has been compensated by Collective Bias, Inc. and its advertiser. All opinions are mine alone. #Disney #VillainDescendants #CollectiveBias
Learn how to make your own Disney's Descendants construction paper Jafar hat from Disney's Aladdin!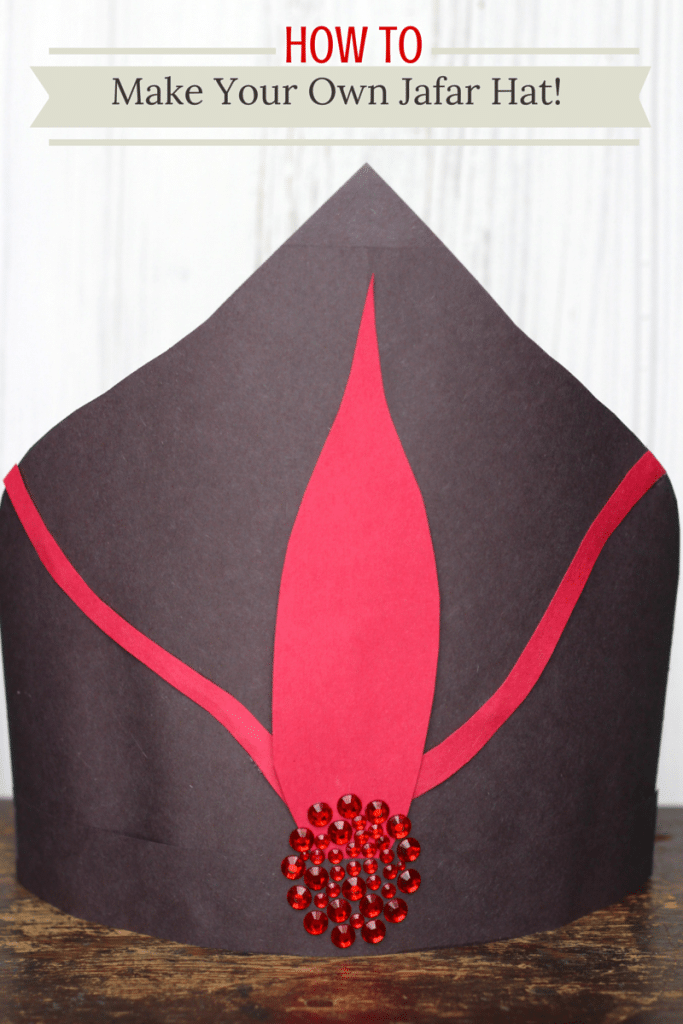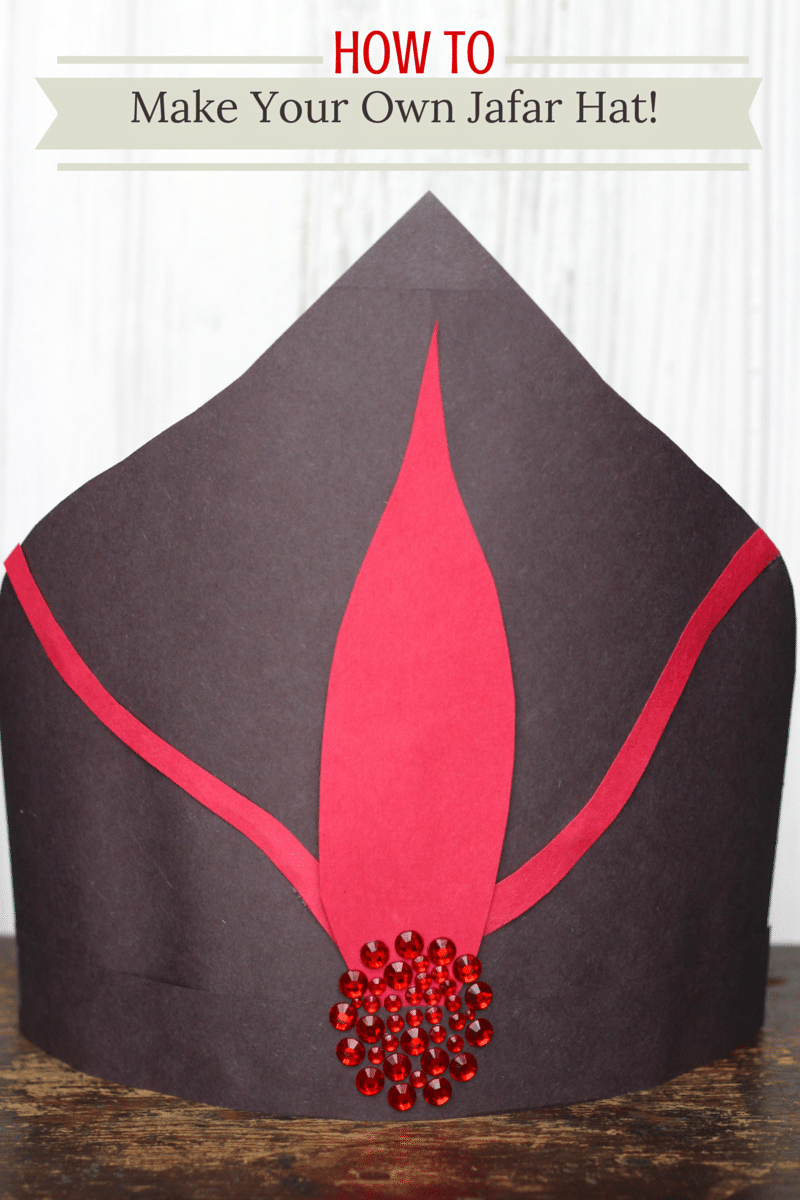 Who's excited to see Disney's Descendants?!
Me, that's who! I can't wait to see the kids of the original Disney villain's getting into trouble! Just because their parents were evil villains, does that mean they will grow up rotten too? I can't wait to find out!
My favorite villain is Jafar, from Aladdin. I was 5 years old when Aladdin came out, it was one of the first movies I saw at the theater, it instantly became my favorite movie. It had everything, the beautiful princess, a hero in disguise, a magical genie, and the most sinister villain of them all, Jafar.
I identified the most with Jasmine, what little girl doesn't want to be a Disney princess?
Jafar scared me, he was so evil, controlling and power-hungry that it's hard to relate to such a nefarious villain. The one redeeming quality that I could admire in Jafar was how persuasive he was. I can be pretty persuasive too except I don't have a mesmerizing snake staff to help me!
Sometimes, dangerous things and people seem exciting. When Jafar turned into a huge, angry, red genie with powers, that was pretty darn exciting! When that happened, I thought he really had a chance at taking over Agrabah and beating Aladdin and the Genie. In true Disney style, the good guys won out and crushed the bad guy but Jafar's story was far from being over. Now, we get to see what his son, Jay, is like in Descendants. Will he be like his dad?
How to Make a Jafar Hat
Themed crafts are a really fun way to get excited about an upcoming movie or event. I came up with a really simple Jafar hat that you can make, the kids can help too!
Supplies:
One piece of red construction paper or cardstock
Two pieces of black construction paper or  cardstock
Tools:
I found all of the supplies I needed for the craft at Walmart. The construction paper was in the back to school aisle and the self-adhesive red gems were in the sewing/craft aisle.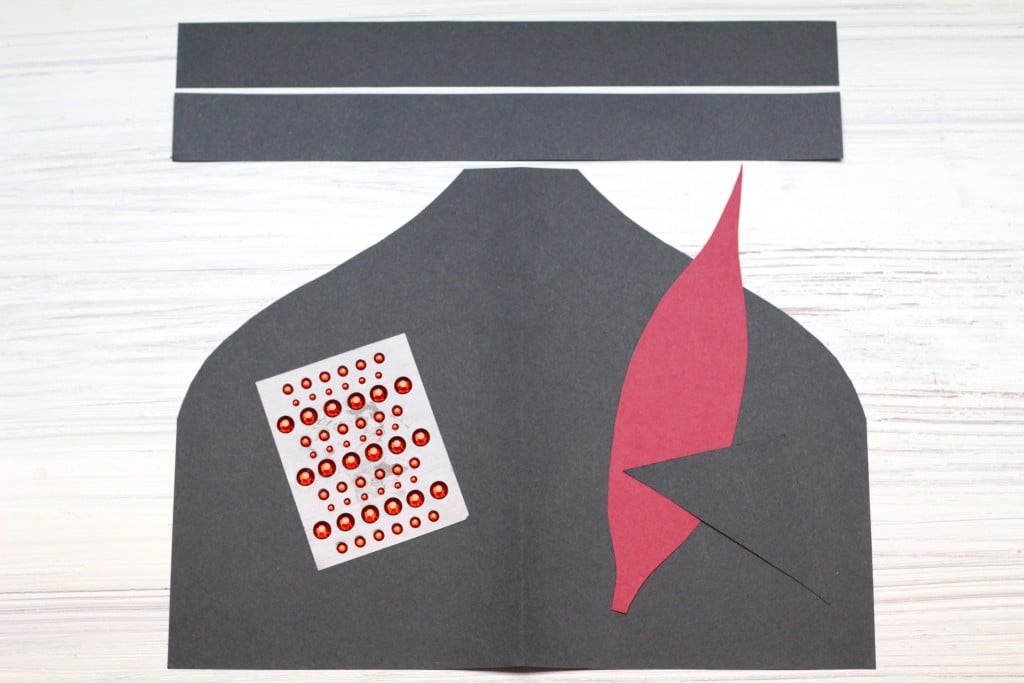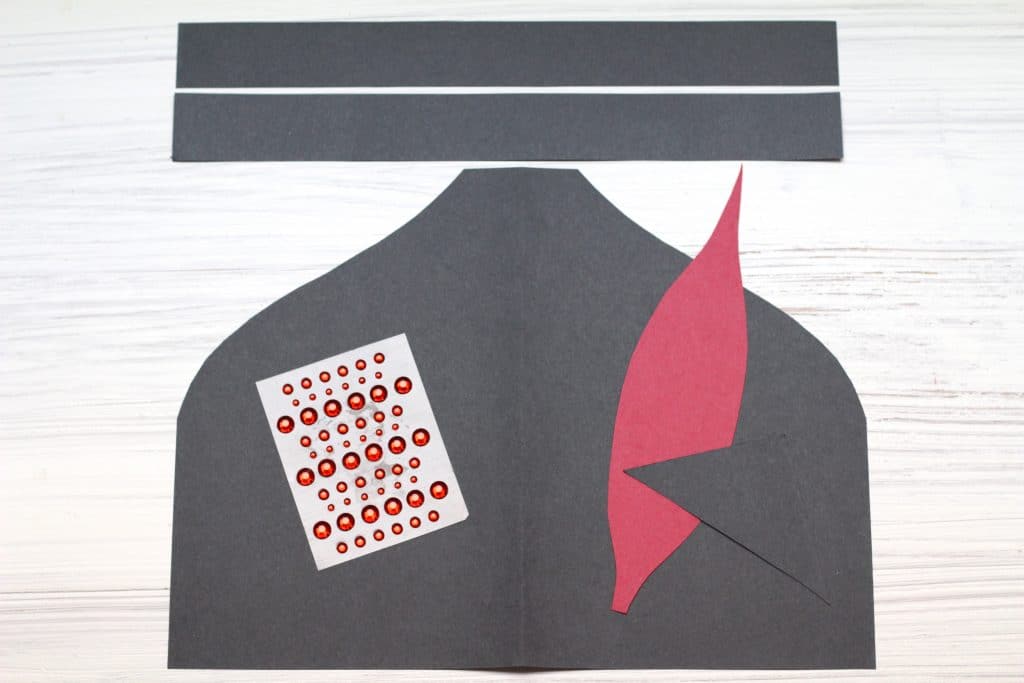 Instructions -
Step 1 - Fold the black piece of construction paper in half.
Step 2 - About halfway up on one side, start to cut at an angle. You want to cut a medium triangle off each side. Folding the paper in half will ensure both side slopes will be even.
Step 3 - Take one of the triangles you cut off and tape it to the top of the paper to create a point. Take the second piece of black paper and cut two 1 ½ inch thick strips off. These will be taped together to make the base of the hat. You can measure it to fit you or your child's head.


Step 4 - Cut a large, skinny feather shape out of the red construction paper. Cut two thin strips along the outline of the feather you just cut out. Glue the to the center of the hat.
Step 5 - Using the red self-adhesive gems, create a circle outline with the gems and fill in all the blank spots.
Step 6 - Glue the two thin red strips pointing out and away from the feather at an angle.


Adjust the other side of the black strips to fit your head and glue it. That's it! Now, you or your child can watch Descendants with some Disney flair!
Want More Disney Posts?
Disney Cruise Restaurants: What's the Food Really Like?
159 Disney Cruise Tips I Wish I Would've Known Before Our Cruise!