Vegan wheat berry salad is a hearty dish that's loaded with fresh vegetables and it's tossed in a tangy, oil-free lemon tahini dressing. This recipe is easy to make in less than one hour and it's great for meal prepping or to make for dinner when you don't feel like turning on the oven!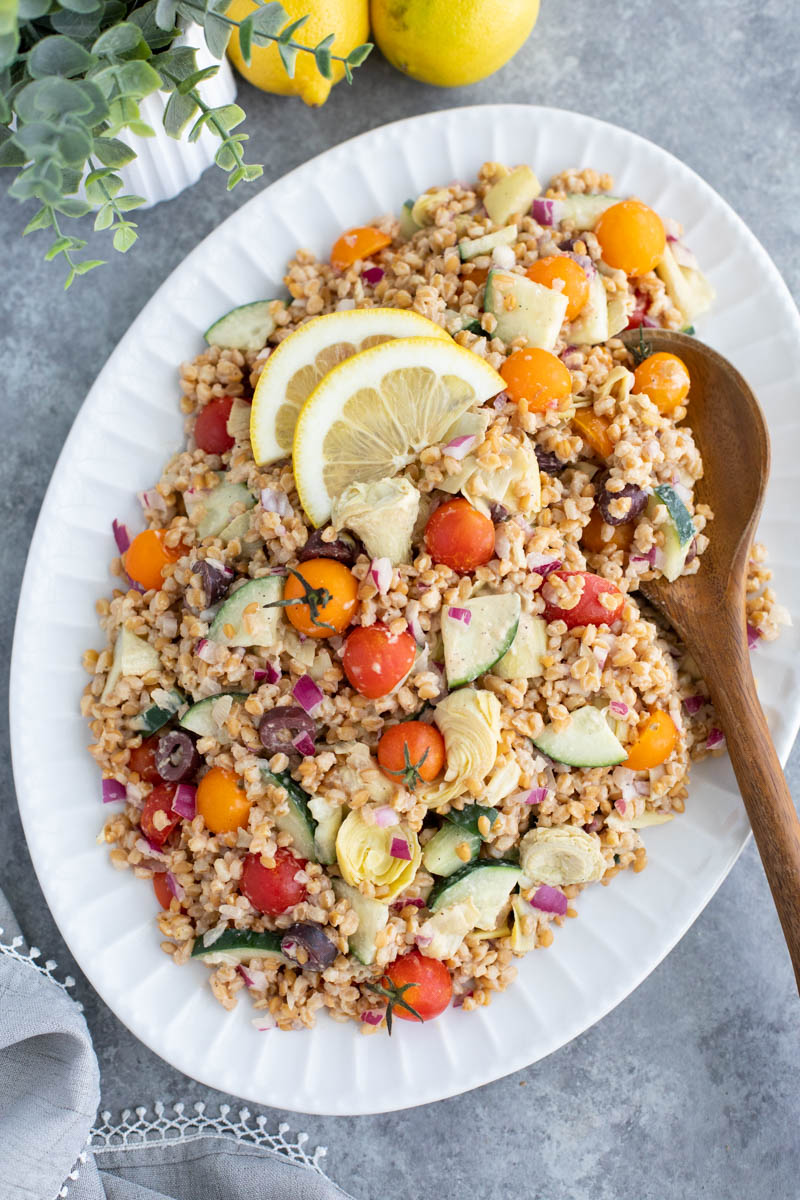 This vibrant vegan salad is extremely filling and satisfying! It's filled with chewy wheat berries, juicy cherry tomatoes, crisp cucumbers, red onions, tender artichoke hearts, salty olives, and the most delicious lemon tahini sauce.
I love this fresh summer-inspired salad because it's an easy way to eat lots of fresh vegetables and it's customizable to make with what you have on hand. It's easy to make in less than one hour and you can eat it for lunch, a light dinner, or as a side dish to any main course. You could also use this recipe to meal prep healthy lunches to eat during the week!
…