This delicious vegan zucchini tomato bake is easy to make, quick to assemble, and it's so IMPRESSIVE! This beautiful healthy side dish is perfect to make for the holidays or to go with your weeknight dinner.
*This recipe was originally published on 7/15/15, but I updated it with better recipe instructions on 12/14/19.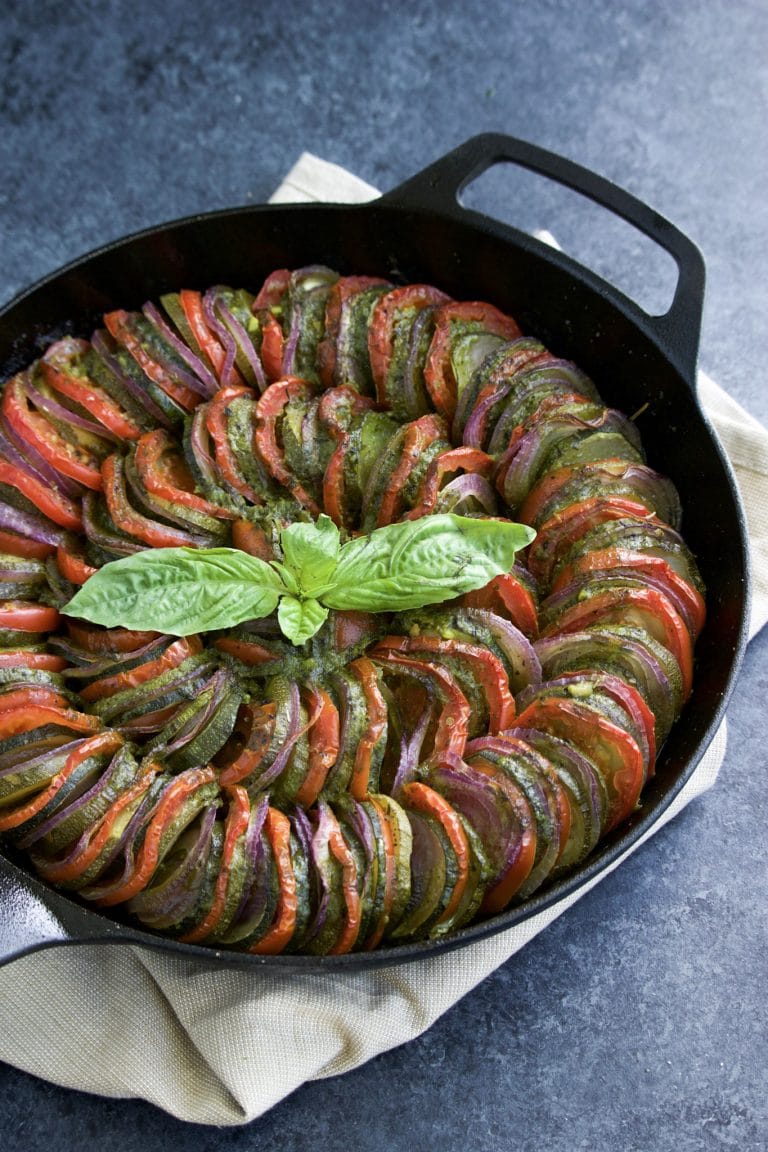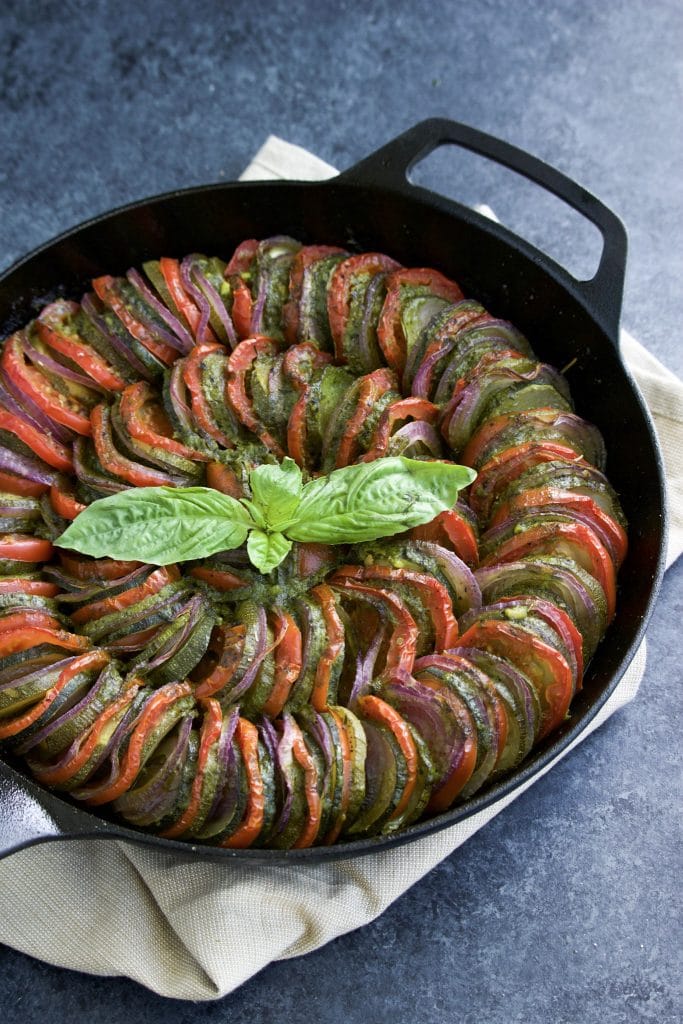 Want more easy vegan recipes? Join our vegan Facebook community below!
This zucchini tomato bake looks fancy and hard to make but it's actually really simple to make! Because it looks so pretty, I always serve this vegan zucchini casserole at holiday dinners to impress my family! In addition to being a beautiful dish to look at it also tastes incredibly delicious!
If you like ratatouille, I think that you're really going to enjoy this zucchini bake! This dish is similar to ratatouille because of the thinly sliced layered vegetables, but what sets it apart is the flavorful pesto sauce that's used instead of tomato sauce.
I just love how the pesto sauce seeps into every nook and cranny of the zucchini bake while the vegetables are roasting. It's seriously tasty! After you try this vegan pesto recipe, you should try Pesto Quinoa Spinach Stuffed Tomatoes, Oil-Free Baked Pesto Pasta Casserole, Roasted Portobello Mushrooms with Green Pea Pesto Lentils, and Creamy Vegan Pesto Pasta!
…