This savory vegan beetroot sauce is made with a roasted red beet, creamy cashews, lemon juice, garlic, and sauteed onions. Serve it with pasta for a vibrant and flavorful oil-free dinner!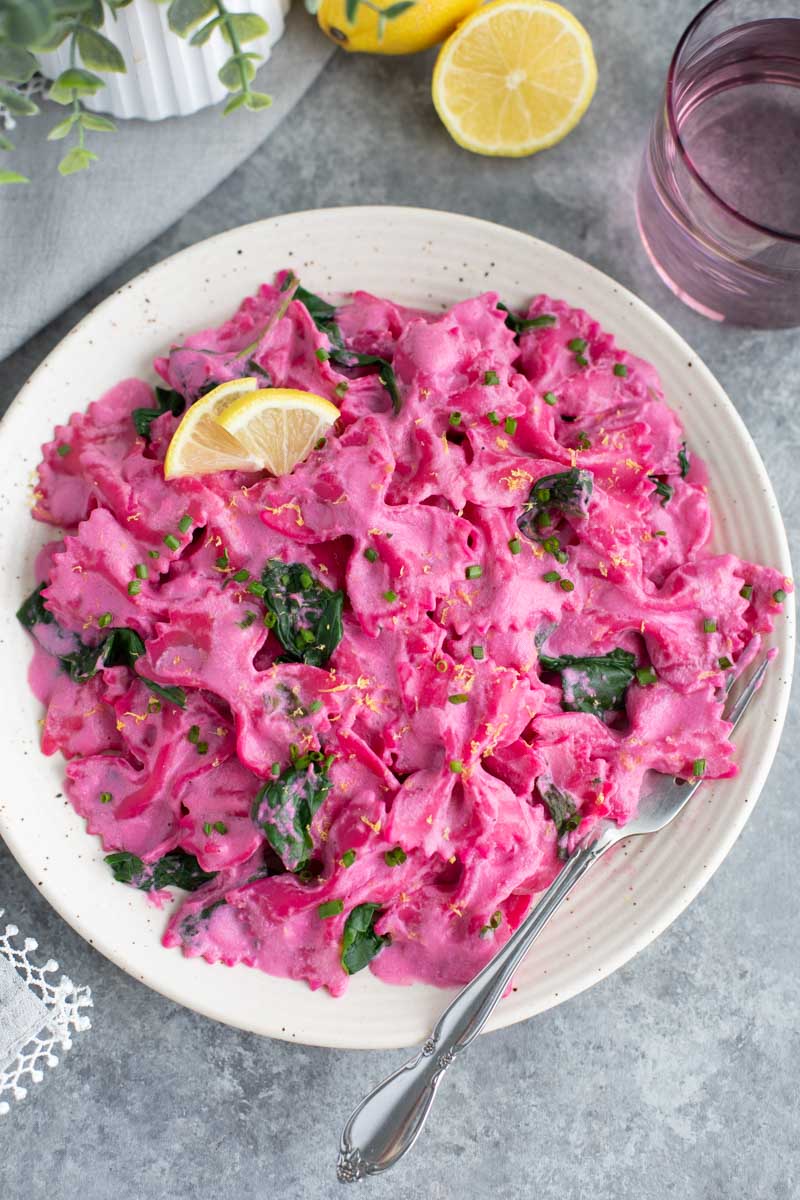 I first fell in love with beets after I tasted beet hummus for the first time. I loved the vibrant color and sweet, earthy flavor. After that, I started putting beets in everything, they're so versatile! I made beetroot salad with vegan feta, pickled beets to put in my salad, and I even popped a small one in my breakfast smoothie which was surprisingly pretty and delicious!
Roasted beets also make an incredibly tasty pasta sauce! Blended with creamy cashews, lemon juice, sauteed onions, and garlic, this vegan beetroot sauce is savory, flavorful, and delicious served with pasta! It's also naturally gluten-free and oil-free. This dish makes a great dinner any night of the week, but I especially love to make it for dinner on Valentine's day because the sauce is naturally hot pink!
…