What makes this roasted red pepper soup better than the rest? It features roasted red peppers and tomatoes, caramelized sweet onions, and freshly roasted whole garlic cloves to create the most flavorful tomato soup you'll ever taste! Vegan and gluten-free.
*This recipe was originally posted on 5/18/15, but I updated it with better recipe instructions on 9/15/19.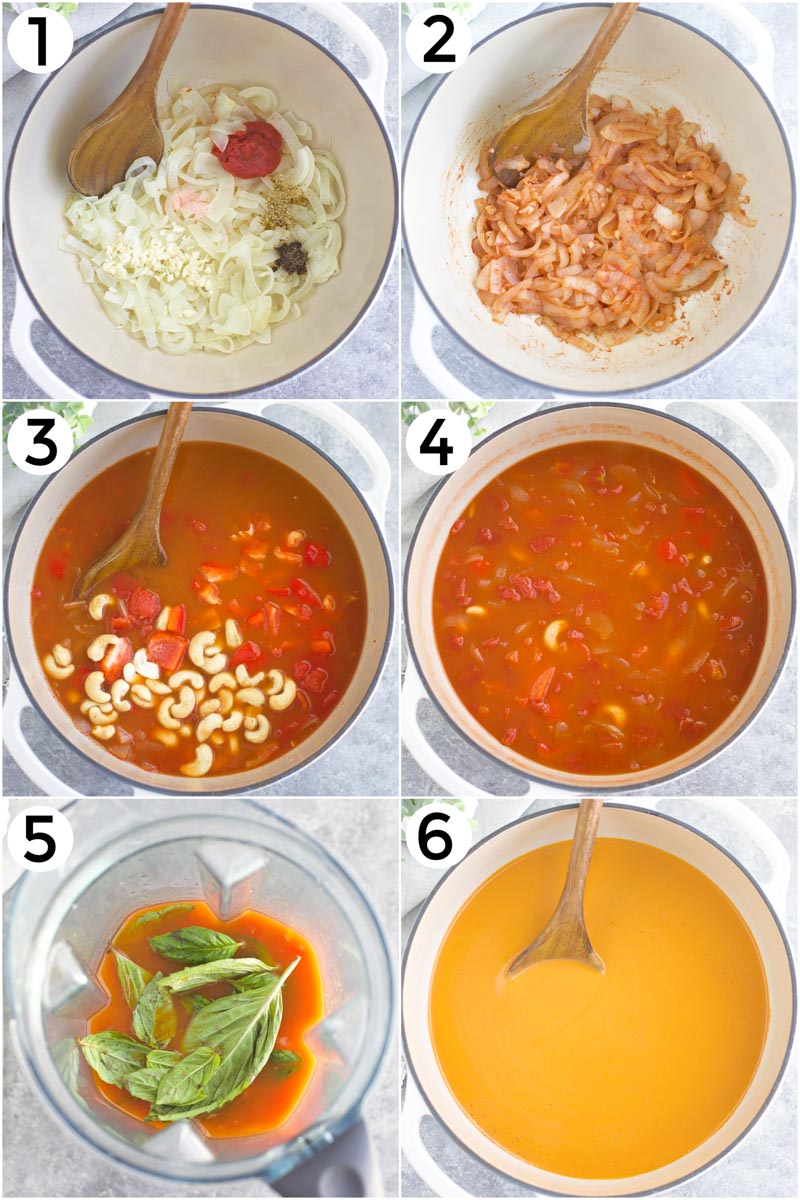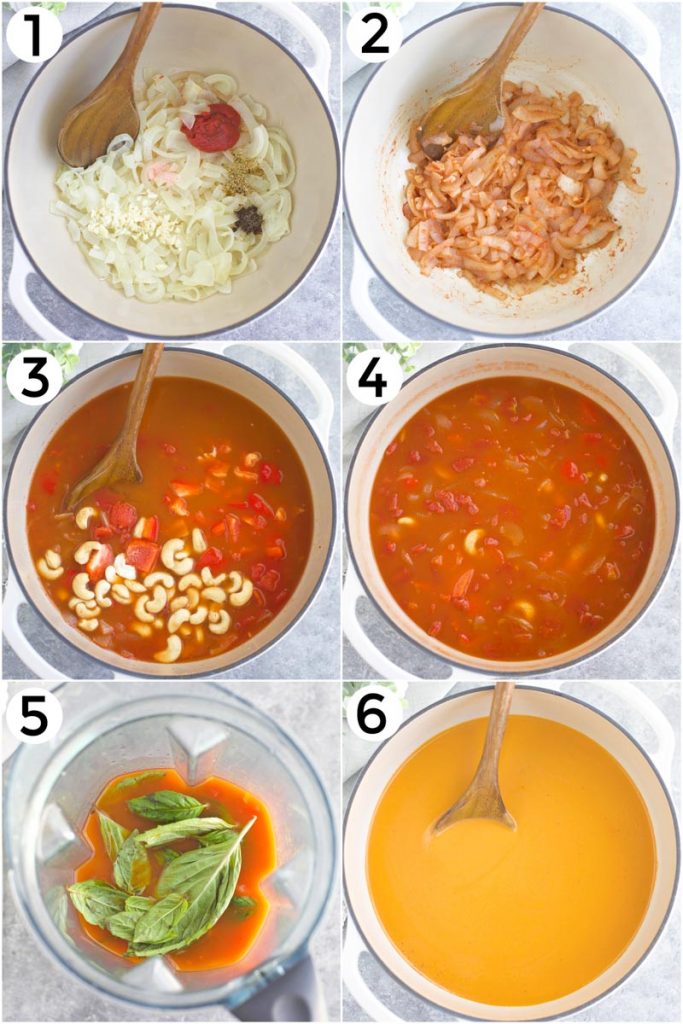 First, you should check out this Ultimate Guide to Veganism! I think you'll find it to be extremely helpful if you're thinking about going vegan, if you're currently in the process of transitioning to veganism, or if you have friends or family members who are vegan. Next, join this Easy Vegan Recipes Facebook group for even more delicious vegan recipes!
This is the best roasted red pepper soup and I think you're going to love it just as much as I do! What makes this soup better than all the other soups out there? This soup has roasted red bell peppers and roasted tomatoes in it, it's the most flavorful and addicting combination!
Also, you don't have to worry about trying to roast the bell peppers over a flame on the stove top. Everything gets popped into the oven together so it saves you time and effort without losing flavor.
This red pepper soup is rich and creamy (without using any butter or heavy cream!), and the addition of roasted onions and roasted garlic make it taste downright incredible! Wait till you smell the aroma coming from the oven while the veggies are roasting, it's going to make your mouth water. Enjoy a big bowl with a crusty slice of whole grain bread or a fresh baguette for a super-satisfying meal.
…