If you're vegan and you shop at Costco then you need this list of 51 Costco vegan products! Every item on my shopping list is label-checked, taste-tested, and picky husband-approved!
This list was originally posted on 5/6/18 but I updated it with new products on 7/20/19.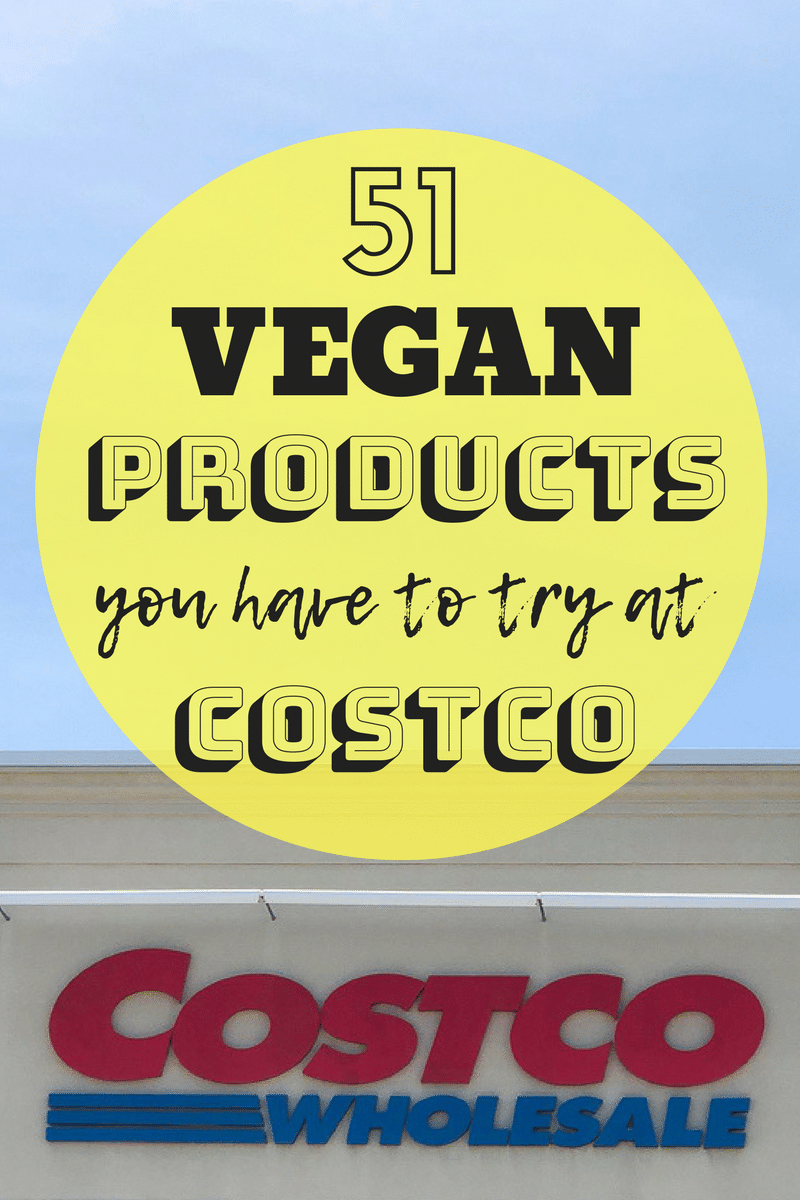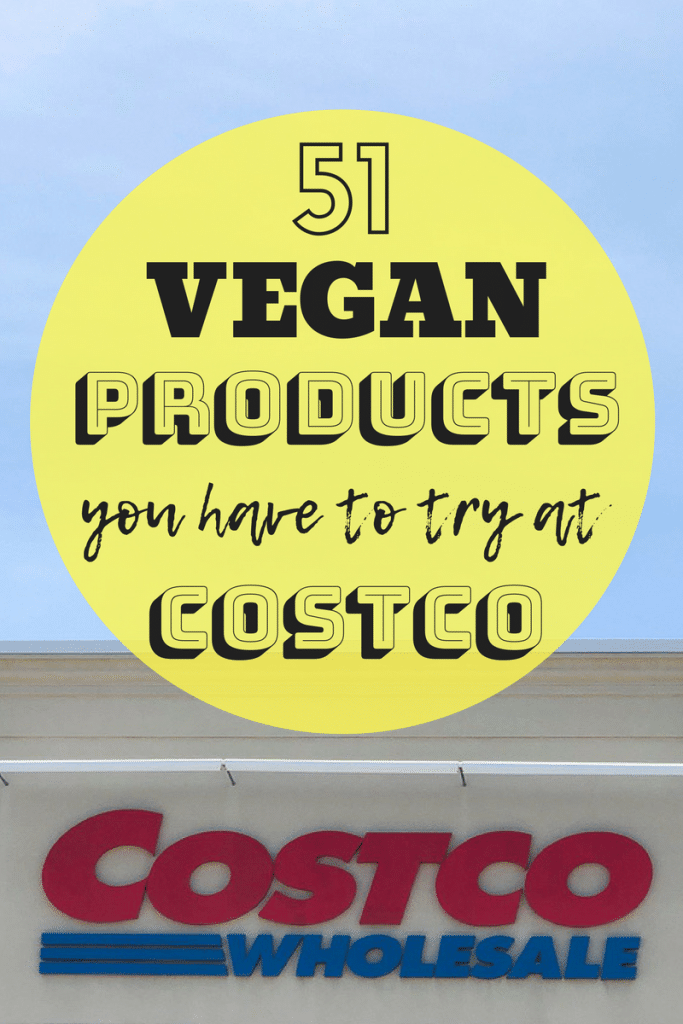 Want easy vegan recipes? Join our vegan Facebook community below!


I recently shared a list of my favorite organic + vegan products at Trader Joe's— not just a list of ALL the vegan products at TJ's but a list of the vegan products that I actually buy and use. So many of you reached out and told me how much it helped you to have a realistic shopping list for Tj's that I thought sharing my Costco vegan products shopping list would also be helpful to you!
If you want to see what I buy at Whole Foods, check out this list –> The BEST Whole Foods Vegan Products!
Please leave a comment if there are any other stores you'd like to see vegan shopping lists for!
I do a majority of my grocery shopping at three stores with occasional trips to Whole Foods and Sprouts. I buy bulk items at Costco, organic produce at a local market, and specific products (inexpensive organic vegan wine, coconut aminos, my favorite vegan granola bars) at Trader Joe's when I can make a trip there.
Even though you have to buy a membership to shop at Costco ($60 for one year), I still think it's worth it because they offer lots of perks in addition to low prices.
I've done a lot of price comparison research on the following organic + vegan products and Costco, by far, has the best prices. That's why it's worth it to me to buy things in bulk because we're on a budget and I cut every corner possible so we can afford all of the fresh organic produce that we could possibly eat.
Here are 27 Cheap vegan meals you can make on a budget if you need some inexpensive inspiration!
Note – Costco's products tend to vary by store and they also seem to go through a seasonal rotation on products so don't be surprised if you don't find all of these products at your local store today but they might pop up in a few months!
…