This vegan spanakopita is easy to make with a couple of store-bought shortcuts to save you time, but no one will ever know that it's not 100% homemade! Filled with an extremely flavorful mixture of spinach, fresh parsley, garlic, onions, and almond ricotta sandwiched between crispy layers of filo dough, this spinach pie is simply spectacular!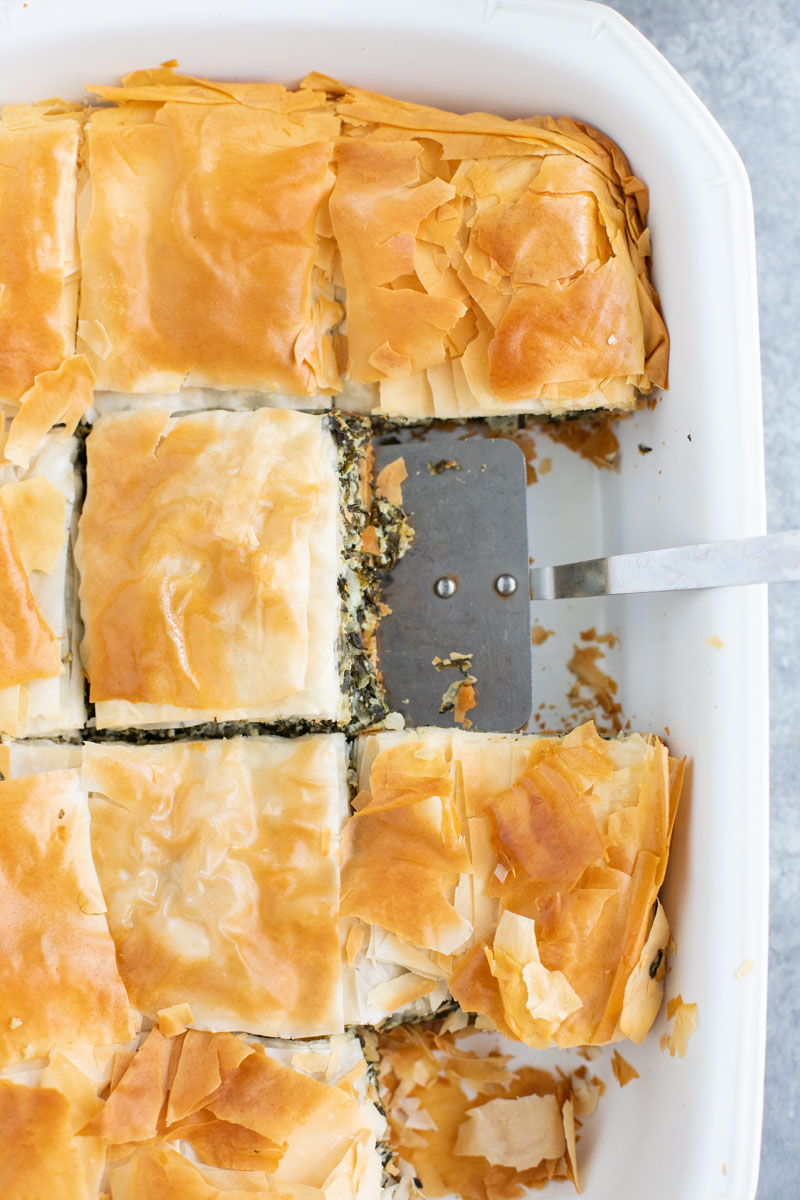 Ever since my first bite of spanakopita at my family's favorite Greek restaurant in Tarpon Springs, I was hooked! I loved the creamy spinach filling and the super flaky layers, it was so delicious and such a treat! When I went vegan, I created this veganized version of spanakopita and it's just as tasty! I usually serve this dish as a main course for Christmas and Easter dinner because it's a beautiful presentation and my non-vegan family loves it!
I call this a semi-homemade vegan spanakopita because I use a couple of store-bought shortcuts which make it super quick and simple to assemble. Using store-bought vegan ricotta, frozen spinach, and premade filo dough will save you a lot of prep time and it makes this delicious meal a snap to put together!
…