This vegan arugula salad is the most flavorful and fresh side dish! It's loaded with spicy arugula, juicy grape tomatoes, fresh basil, and creamy avocado chunks tossed in a tangy balsamic vinaigrette. This vegan side dish is easy to make and it's ready in 20 minutes!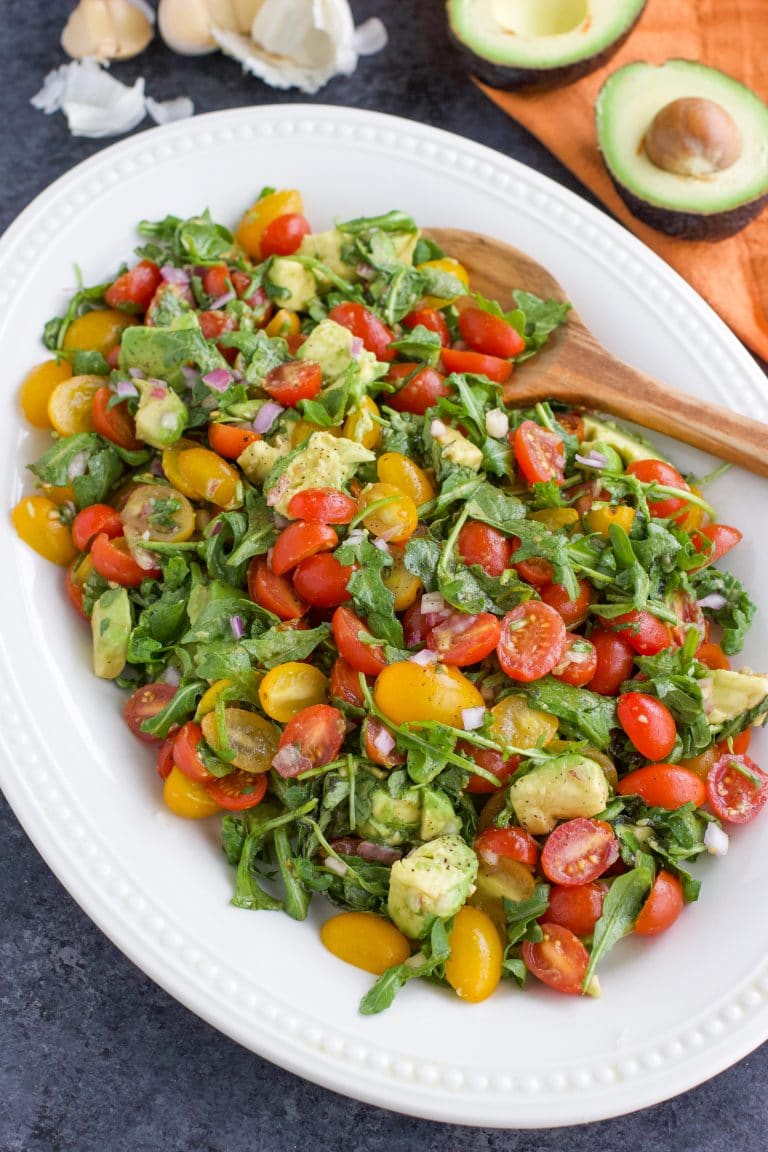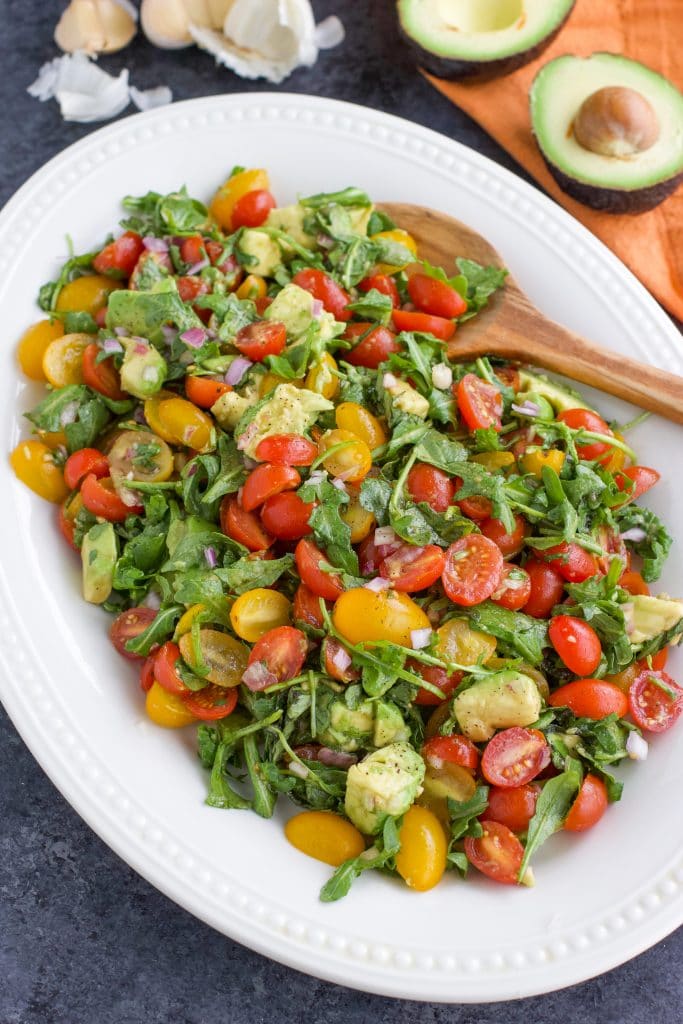 I try to work fresh greens into every meal. I make vegan pork tacos with romaine lettuce, burrito bowls with spinach, and black-eyed pea soup with collard greens. I do like to top quinoa crust pizza with baby arugula, but besides that, arugula isn't my favorite green to eat plain because it tastes pretty spicy.
However, arugula is so good in this vegan arugula avocado tomato salad because the spicy flavor is perfectly balanced by the sweet and juicy grape tomatoes, creamy chunks of avocado, and the tangy balsamic dressing. It's the most delicious combination and makes a great side dish to serve with almost any main course!
…