Tender slices of garlicky roasted portobello mushrooms and protein-packed lentils swimming in a flavorful green pea basil pesto sauce. Vegan.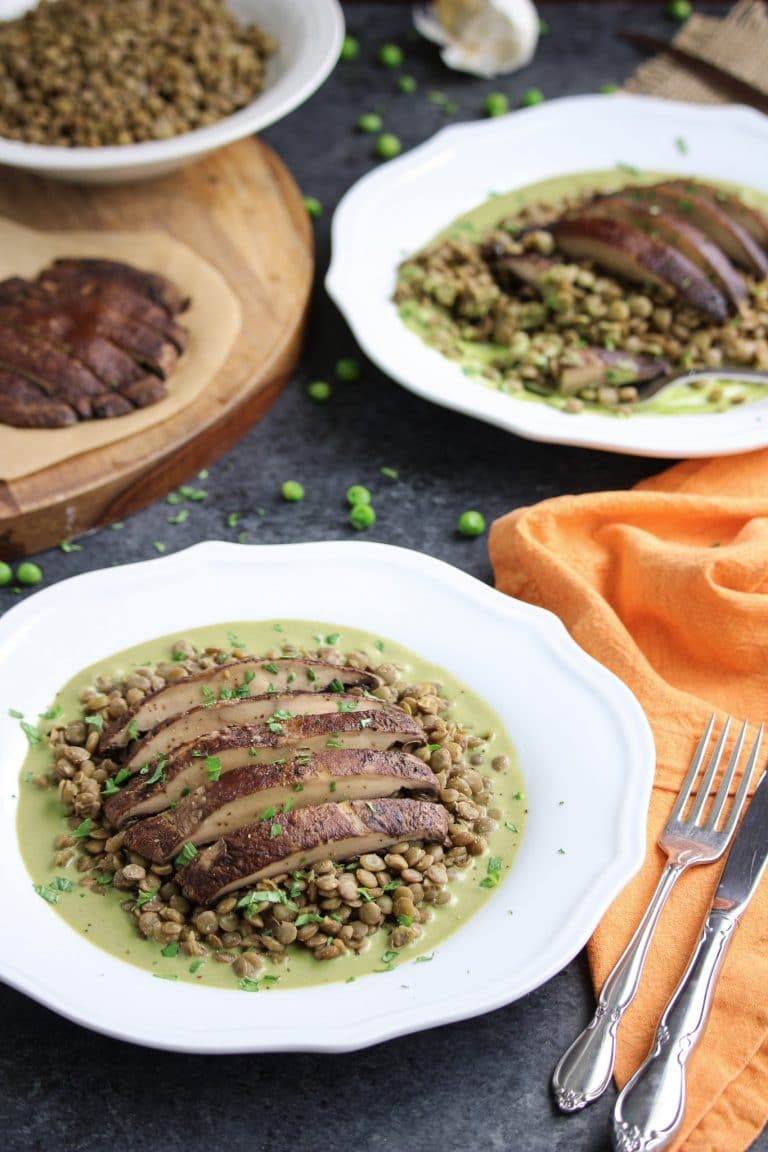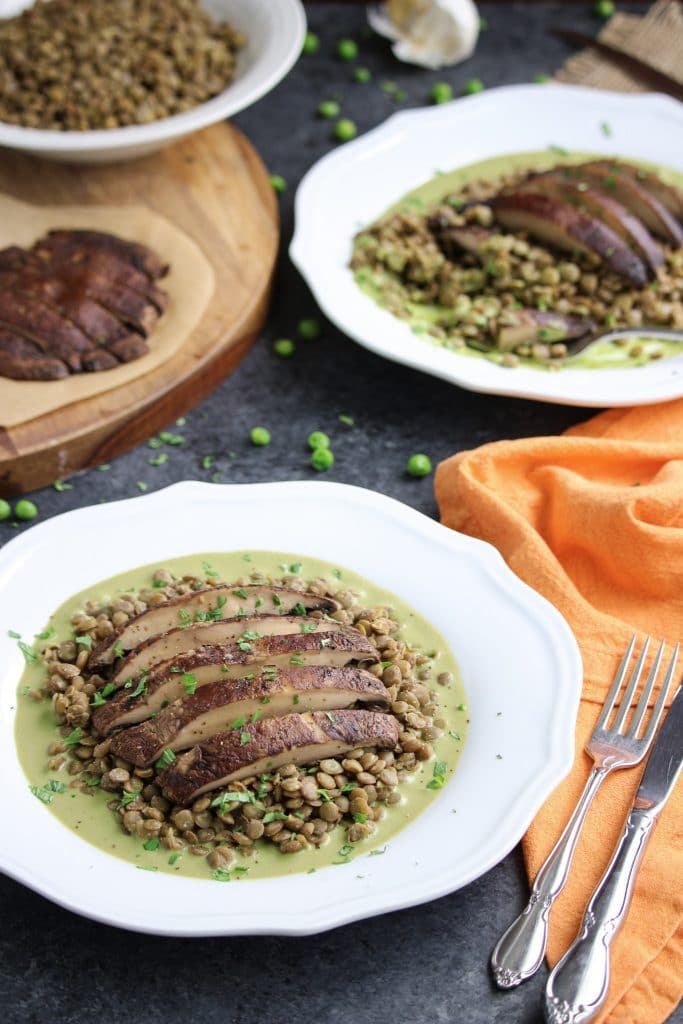 I had this delicious dish for dinner when we were on our Disney cruise honeymoon last month.
I couldn't believe the texture of the roasted portobello mushrooms, it was so meat-like. I had to double check the menu to make sure that my vegan dinner wasn't really sliced chicken or pork!
Nope, it was definitely a portobello mushroom. Delicious, garlicky, perfectly-cooked roasted portobello mushrooms sitting on top of a mountain of lentils surrounded by a moat of pea pesto sauce.
It was so darn good.
I knew that I had to try recreating it once I got home.
Recreate it, I sure did!
…