This is a sponsored post written by me on behalf of NABISCO Cookies and Crackers. All opinions are 100% mine.
Why should your party only have one theme? A mashup is the best of both worlds and it's double the fun! Tips for hosting an ugly Christmas sweater and cookie swap party together as one awesome party!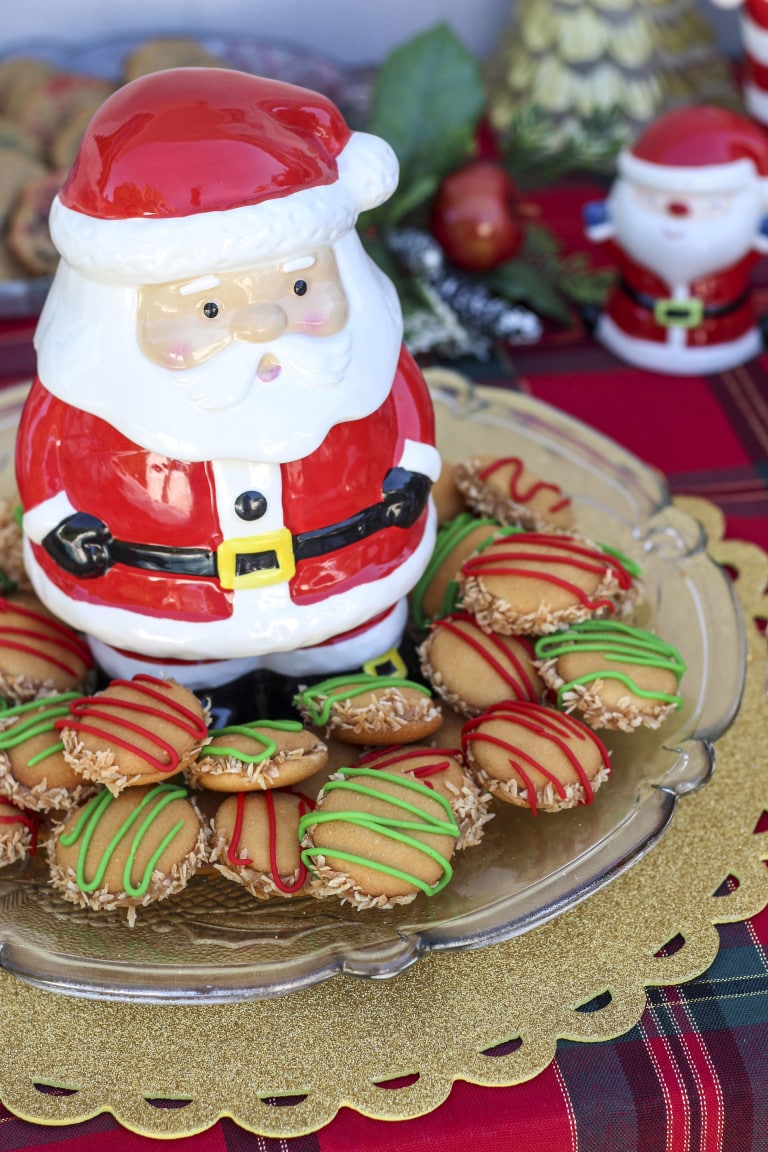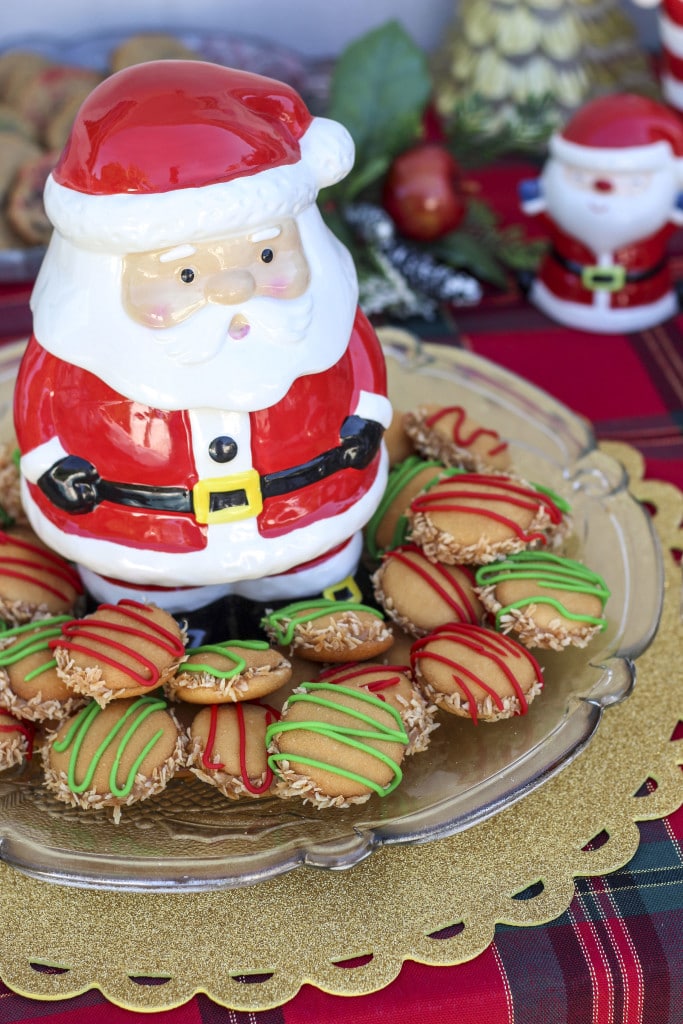 Let's face it– throwing a Christmas party is a lot of work. Most people would rather go to a Christmas party instead of hosting one. Am I right? Yep, I see you nodding your head over there!
You already have so much going on in December, the last thing you have time for is throwing two holiday parties. So, why not combine them and have the best holiday mashup party ever?! Doesn't an ugly Christmas sweater cookie swap party sound fun? We thought it was a blast!
I'm sure you know the basics of both parties but lets review just in case…
Ugly Christmas Sweater Party Rules –
Everyone must wear a Christmas sweater, sweater vest, or sweat shirt.
Everyone who comes to the party will be entered into the Ugliest Christmas Sweater Contest.
You must wear your sweater for the whole party, not just to make an entrance with.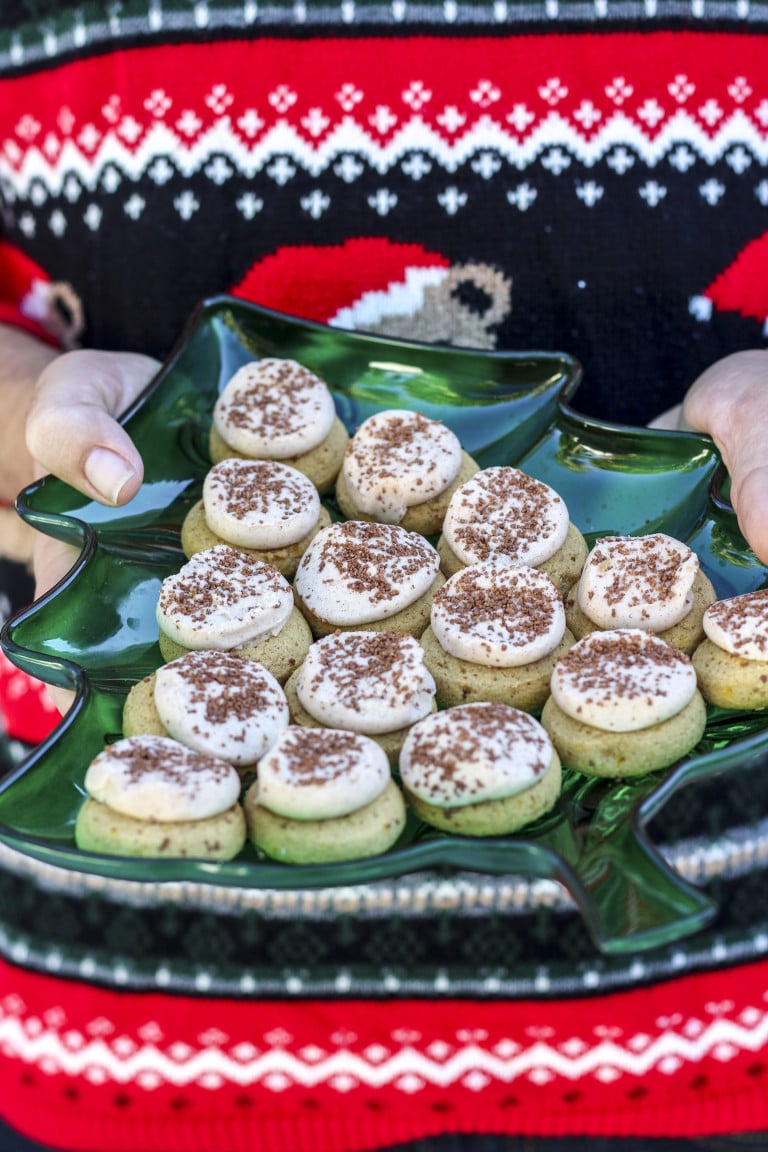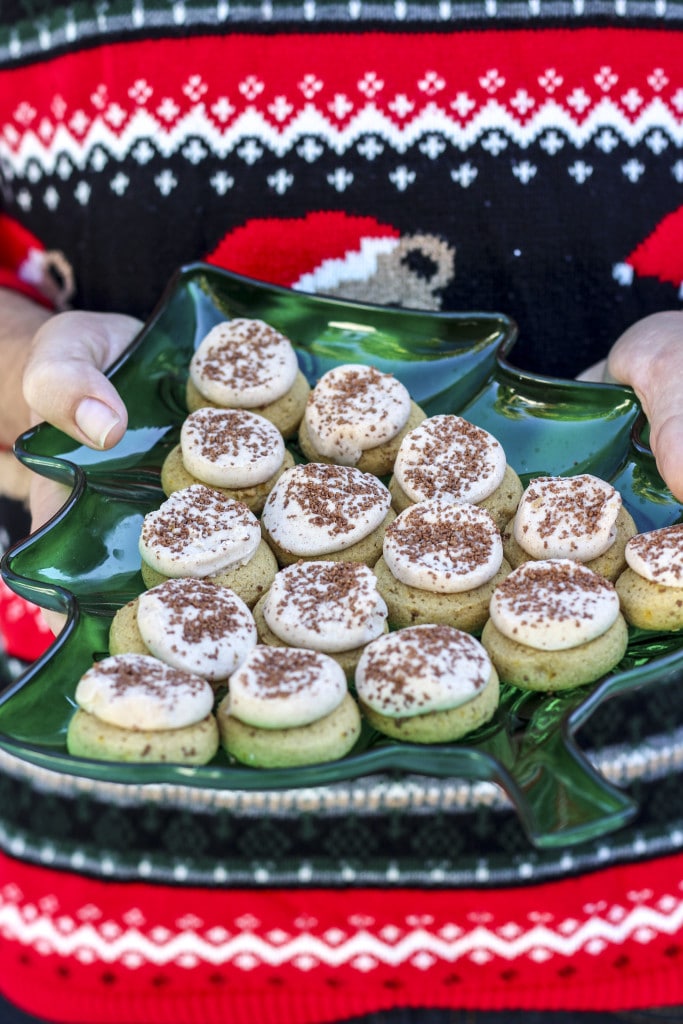 Cookie Swap Party Rules –
Everyone must bring at least one dozen cookies to share.
The cookies should be homemade, but if they're not don't make it a big deal. Remember, this is just for fun so relax and enjoy the store-bought cookies with your friends.
Make sure you check everyone's allergies before you decide on the cookies you're going to make.
Create a list of the cookies everyone's bringing to ensure you don't get duplicate cookies at the party.
Ask everyone to put their cookies on a platter so it's easy setup and cleanup for you.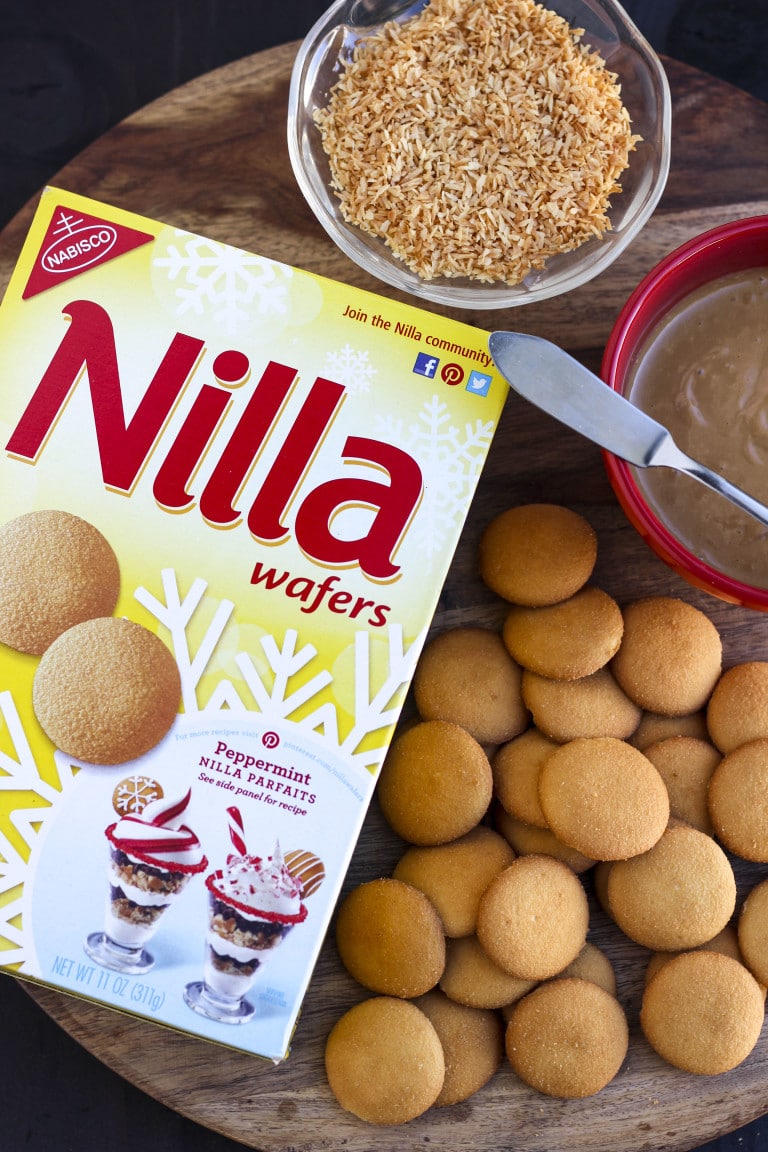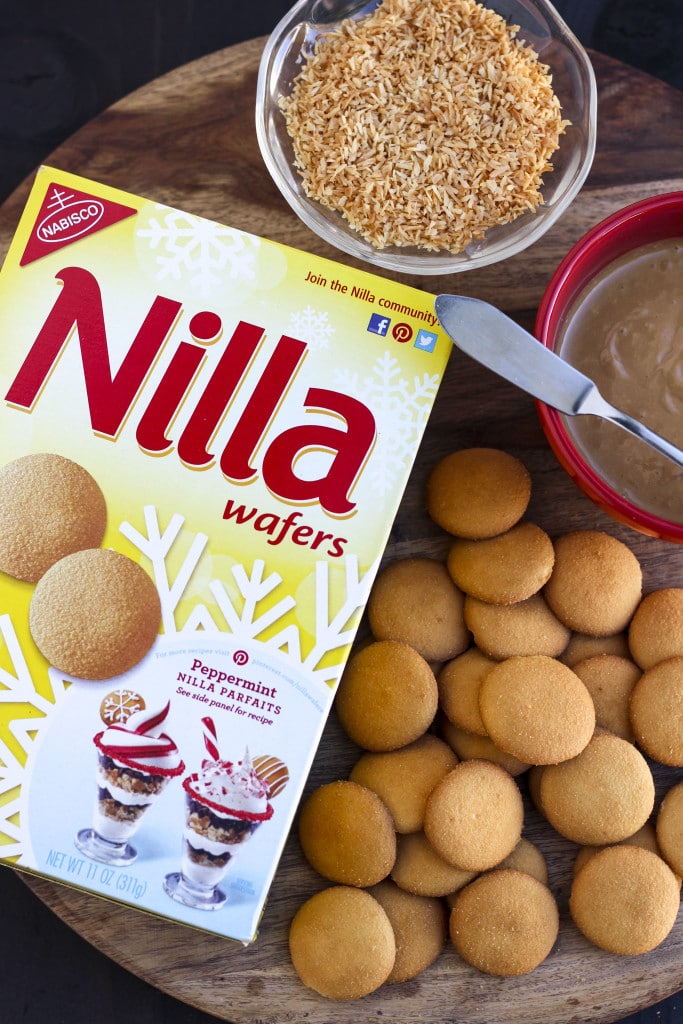 Not to brag or anything, but if we'd had a cookie contest– I think the cookies I made would've won 1st place! I made Dulce De Leche Nilla Bites that were finger-licking delicious and so easy to make. I got the Nabisco Nilla wafers from Publix, you can make so many different desserts with them!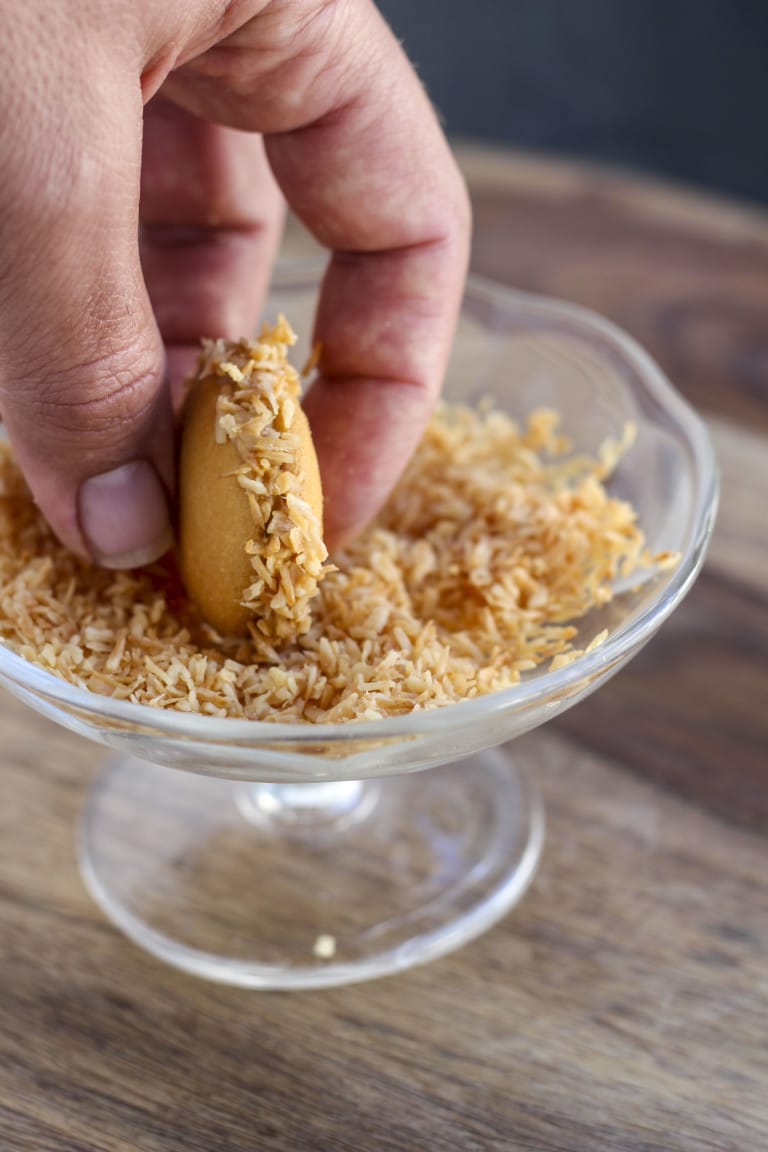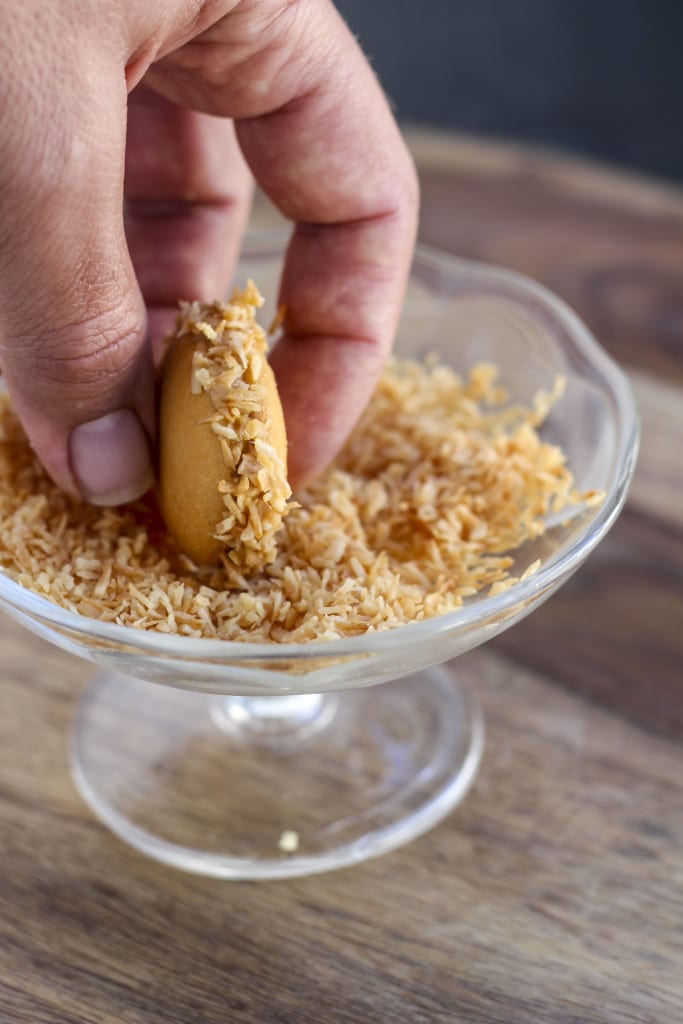 How could you not love something that's rolled in freshly toasted coconut?! Nom nom nom.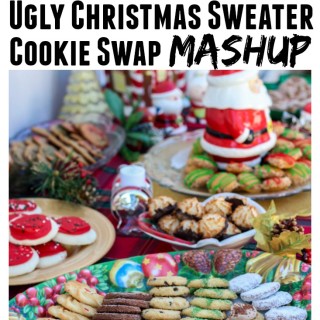 Dulce de Leche Nilla Bites
The most delicious Christmas cookie!
Print
Pin
Rate
Ingredients
4

oz

brick cream cheese

softened

1/3

cup

Mexican caramel spread

dulce de leche

40

NILLA wafers

2

Tbsp

sweetened flaked coconut

toasted

1

oz

green candy coating

melted

1

oz.

red candy coasting wafers

melted
Instructions
Mix cream cheese and caramel sauce until blended; spread onto bottom sides of 20 NILLA wafers. Cover with remaining Nilla wafers to make sandwiches.

Roll edges of sandwiches in coconut; place on parchment-covered baking sheet.

Spoon green candy coasting into resealable plastic bag; cut small piece off one bottom corner of bag. Use to drizzle coating over sandwiches. Repeat with red candy coating wafers. Refrigerate 5 minutes or until candy coating is firm.

Note - For a softer, more cake-like texture, store sandwiches in single layer in airtight container overnight before serving. Sandwiches can be stored for up to 5 days in refrigerator, and will continue to soften with each day of storage.

Substitute - Melt 2 oz. semi-sweet or white baking chocolate as directed on package. Use instead of the melted green and red candy coating wafers.

Nutrition Information Per Serving - 170 calories, 9g total fat, 5g saturated fat, 20mg cholesterol, 120mg sodium, 21g carbohydrate, 0g dietary fiber, 15g sugars, 2g protein
Tip – If you only have plain coconut flakes, lay them out on a parchment lined tray and bake for 5-7 minutes at 325 degrees. Stir halfway thru and make sure to watch them, they brown quickly.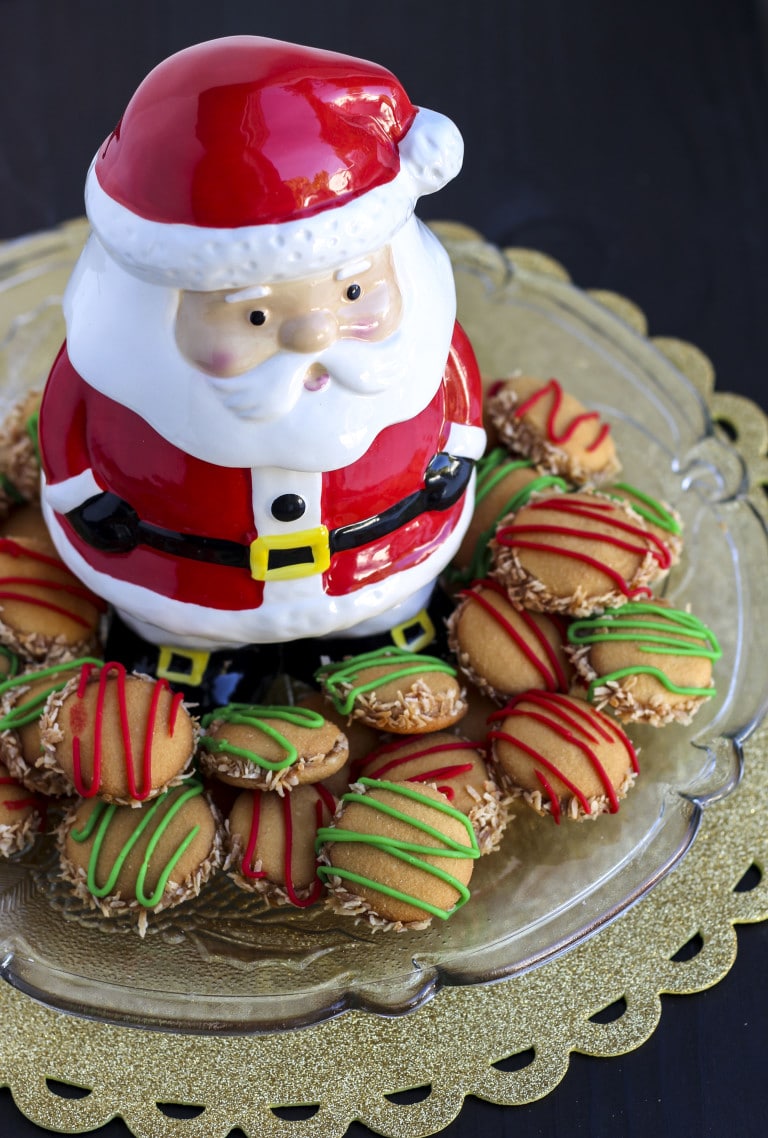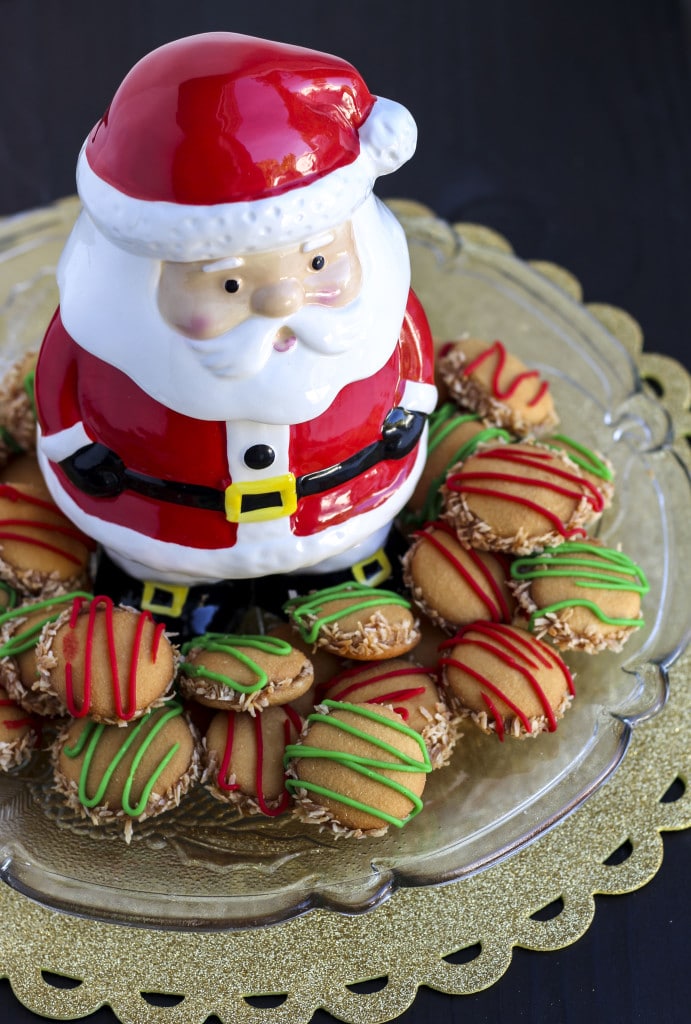 A few easy tips to make your ugly christmas sweater cookie swap party a success…
Create a party hashtag that you can display on a sign or chalkboard. That way, everyone can post their pictures with the party hashtag and all the pictures will be in one place.
Provide blank recipe cards on the cookie table for anyone who would like to share their recipe.
Keep an extra ugly Christmas sweater on hand. Just in case someone "forgets" or chooses not to wear one, you can whip out your extra sweater!
Start checking your local thrift store in October/November for ugly Christmas sweaters, they'll be gone by December! You can save a lot of money by buying it there, I got mine for only $2! Score!
Get a small trophy to award to the "best dressed" guest, and make sure they keep it for next years party!
Use the Christmas decorations you already have out in your house as decorations for your dessert table.
Use garland decorations or small tree trimmings to fill in any open spots on your dessert table, it looks so festive!
Have cookie tins or Christmas boxes for everyone to put the cookies in that they want to take home with them. How cute are these gingerbread house boxes?! Perfect for filling with cookies!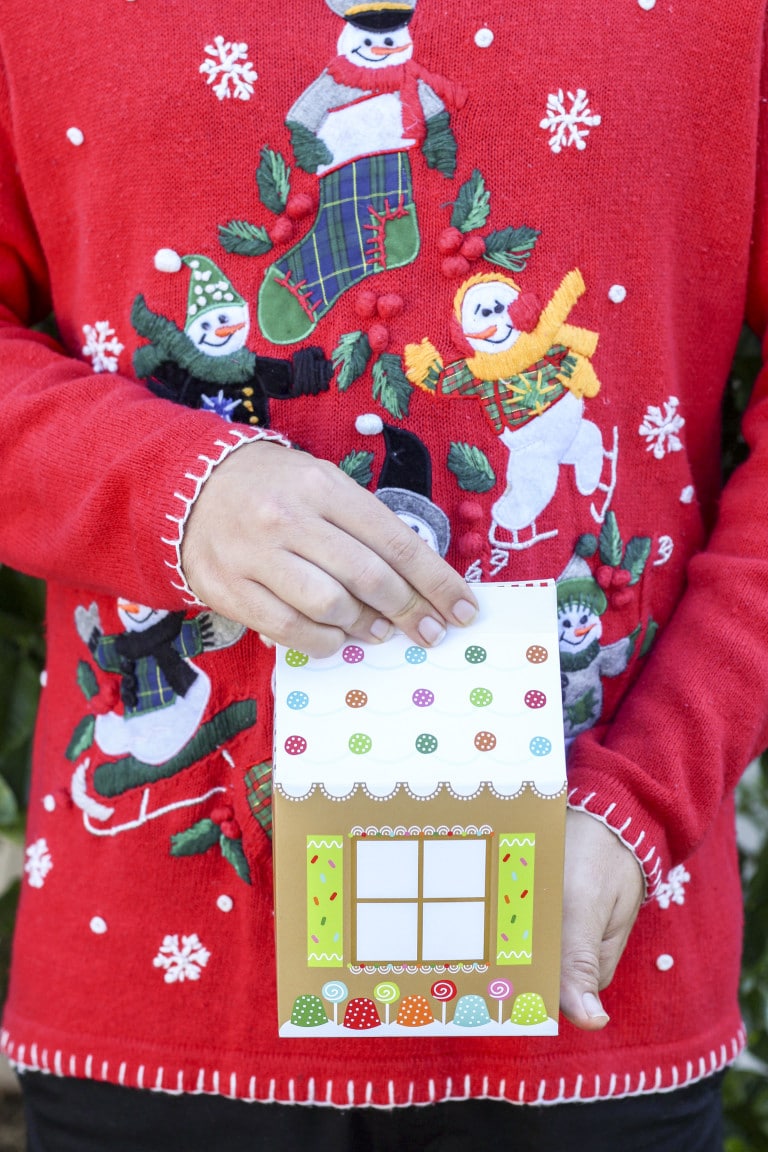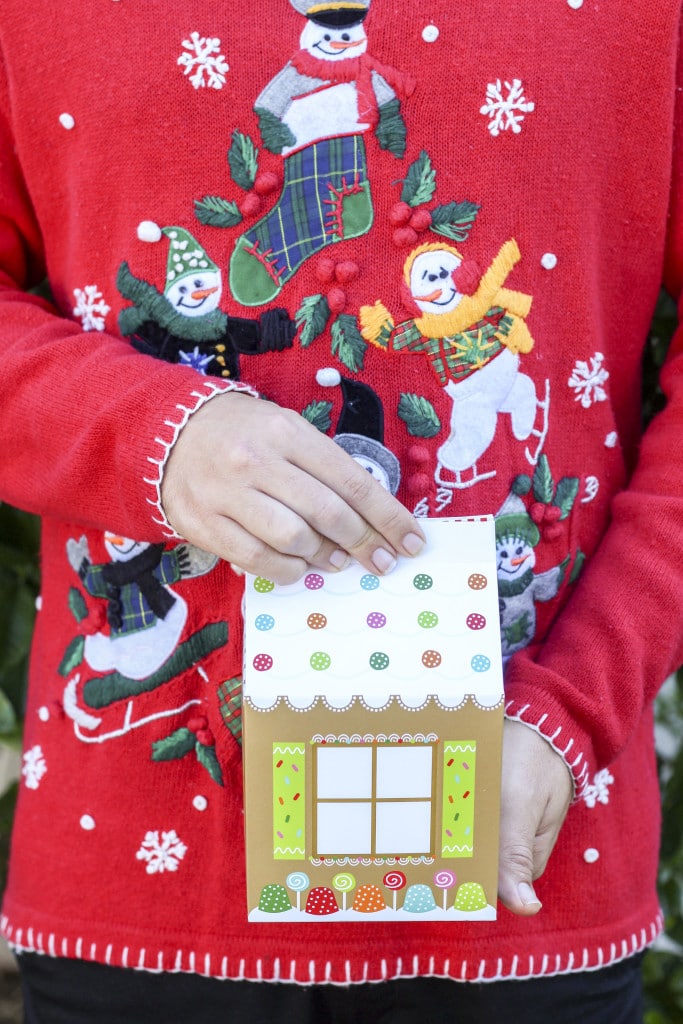 Since this was a party, I didn't have to serve dinner or setup a separate buffet table. Unless I'm serving dinner, I don't set a big table for everyone to sit at.
We setup the dessert table in our backyard right next to the pool and fire pit. If I had set the table inside then everyone would have congregated around it or just a few couples would sit down. We wanted to encourage everyone to mingle, so hanging out around the pool is a great spot to socialize.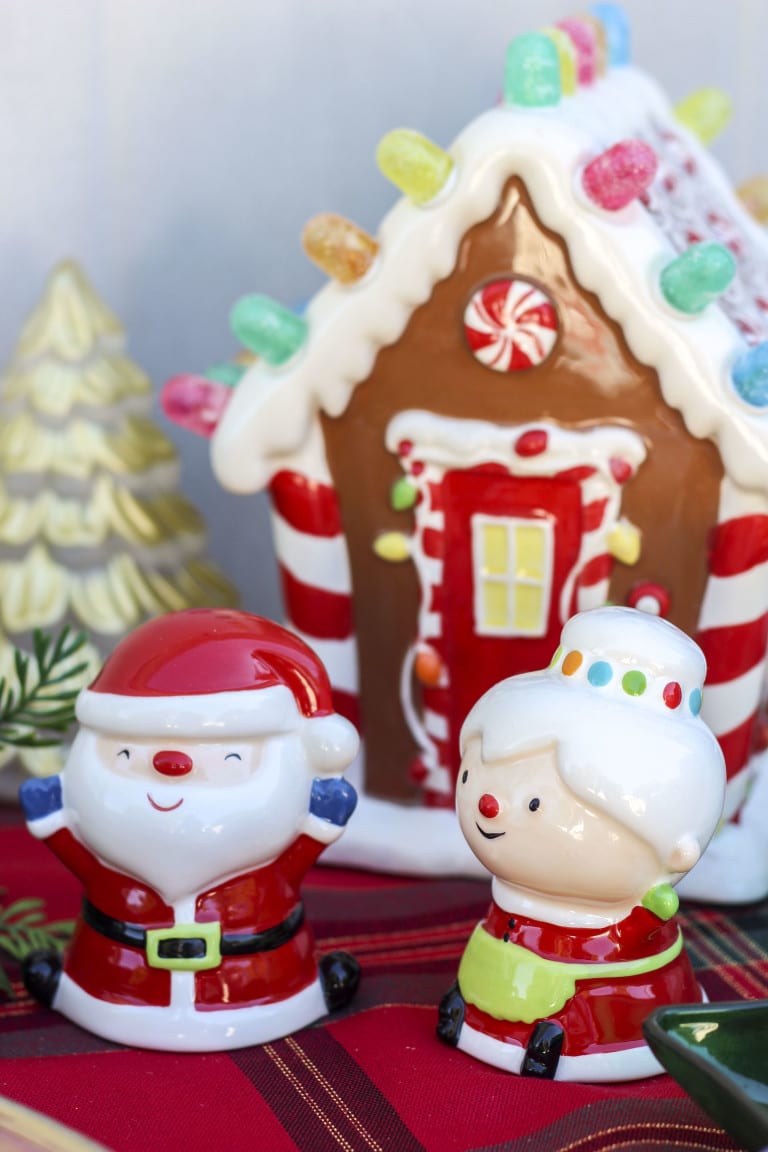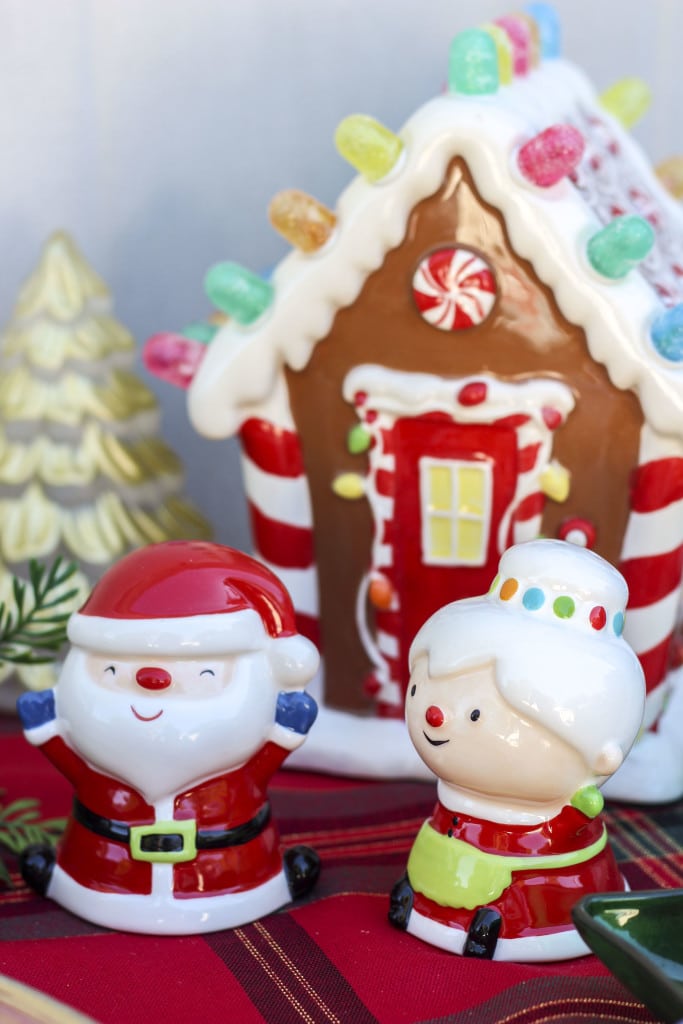 The dessert table was full of cookies so I thought a gingerbread theme fit it perfectly. I had a gingerbread train in one corner and a gingerbread house in the other corner. How cute are Santa and Mrs. Claus?!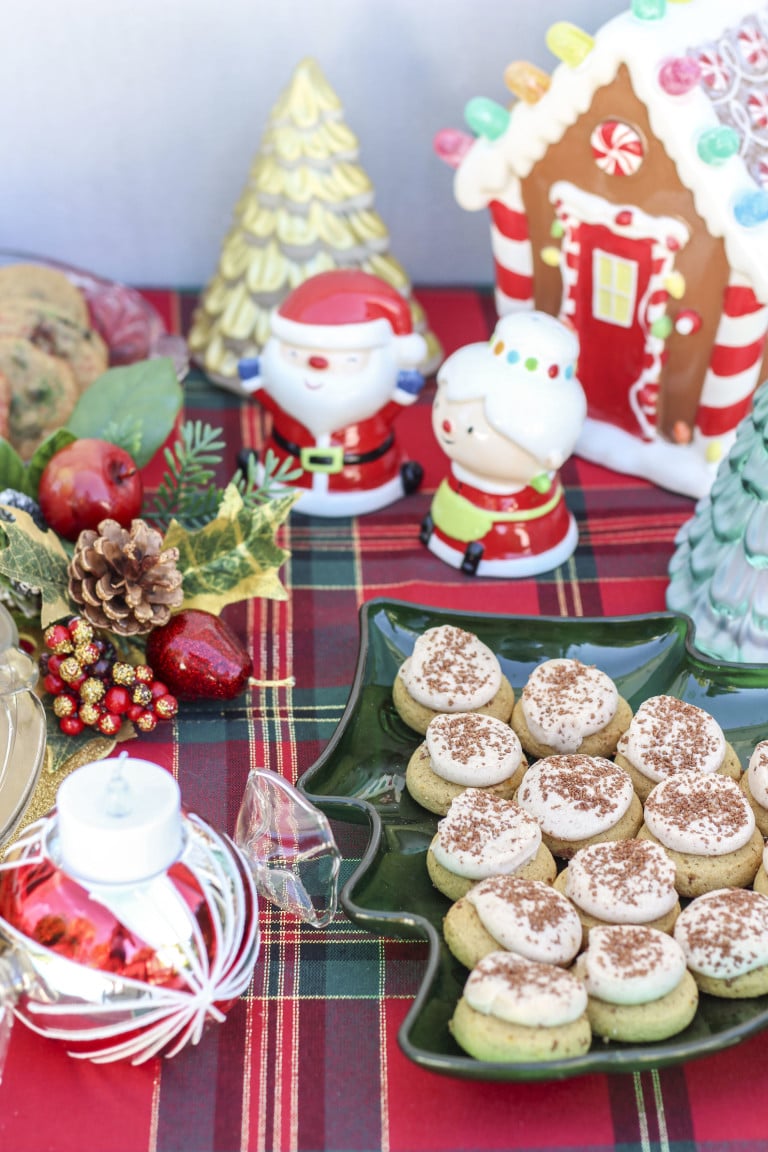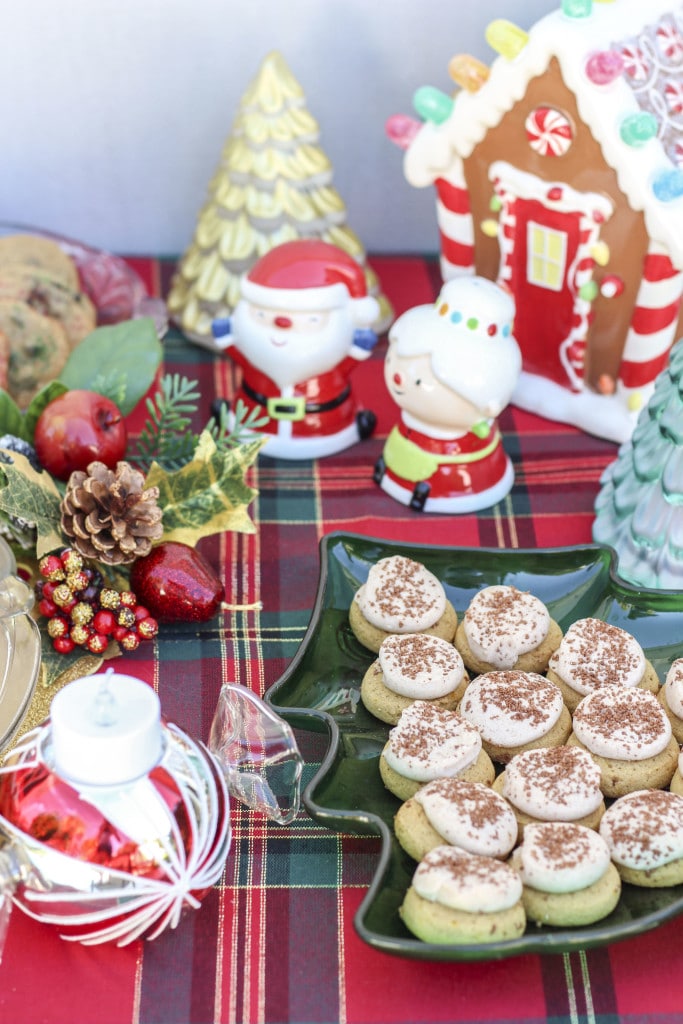 As you can see we had quite a variety of cookies to munch on, but I secretly think my Dulche de Leche Nilla Bites were the best….but you didn't hear that from me.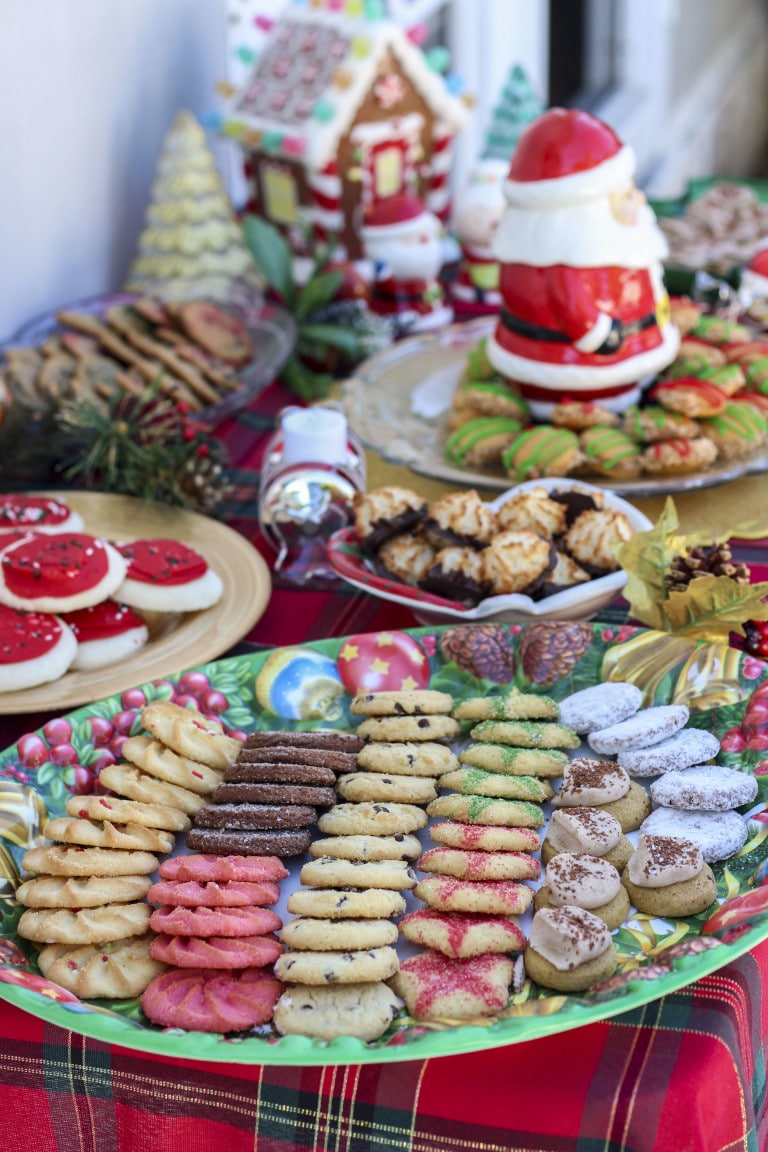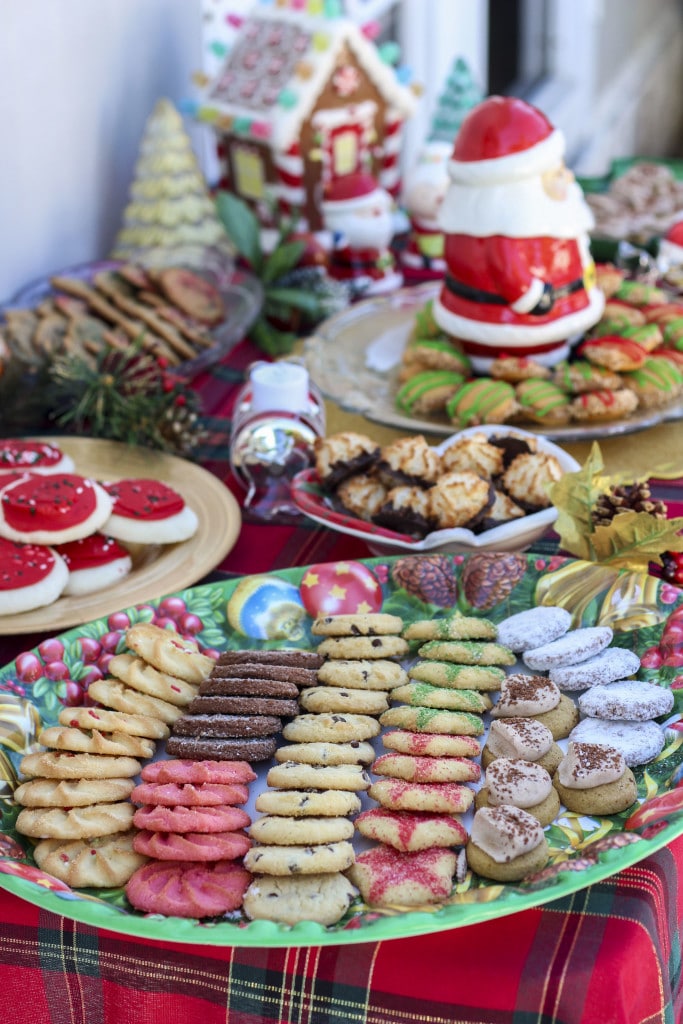 I tied it all together by having gingerbread house cookie boxes for everyone to load up and take home. Any Christmas theme will work, just try to have a few matching touches around the party so everything flows.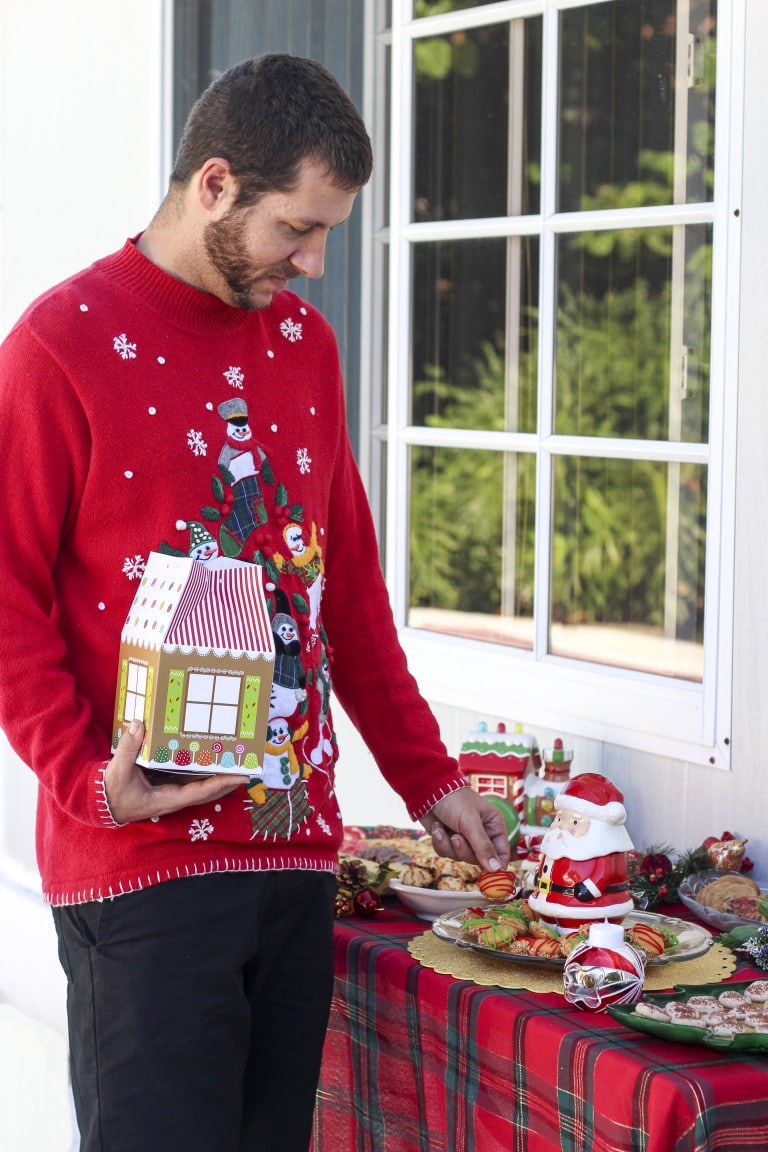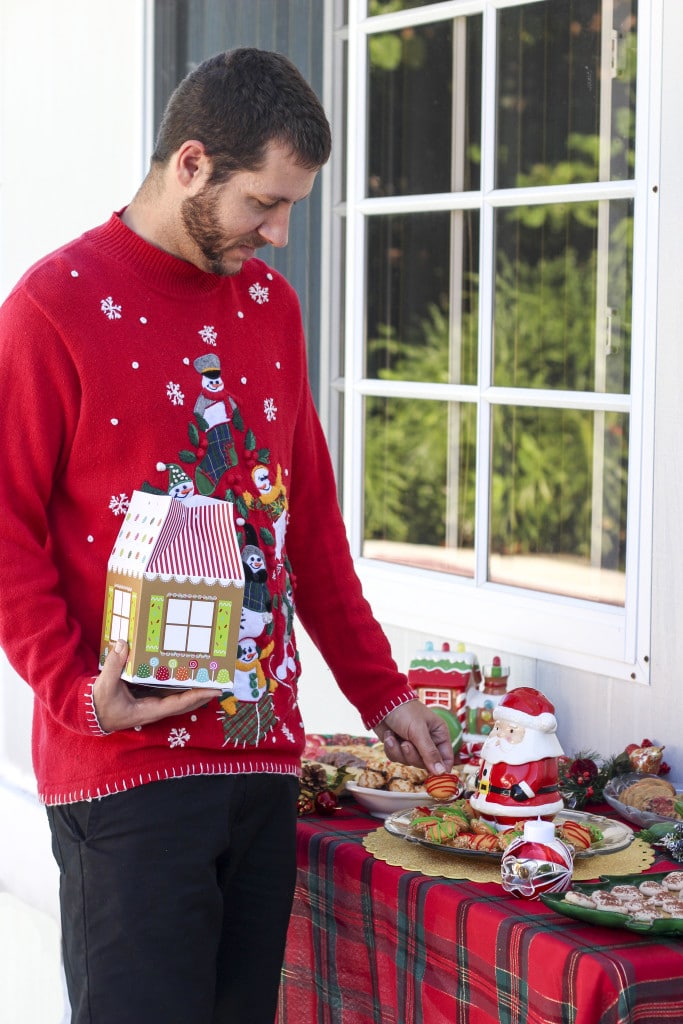 Everyone had a great time, and it really isn't that much work when everyone brings something. It's like a cookie pot luck! Have fun together and start your own traditions, like an ugly Christmas sweater cookie swap party!
Need more inspiration for your Christmas party? Check out NABISCO Party Planner for ideas and recipes!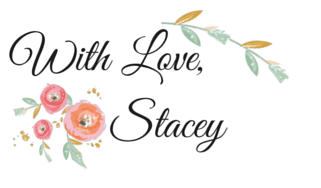 NEVER MISS A STACEY HOMEMAKER CREATION!
FACEBOOK / INSTAGRAM / PINTEREST / TWITTER