Check out 15 festive activities that you can do to celebrate fall in Florida in Tampa, St. Pete, Clearwater, Dunedin, Safety Harbor, & Orlando! From food festivals to the best local pumpkin patch, there is an event for everyone!
*This list was originally posted on 9/17/15, but I updated it with current events on 9/14/19.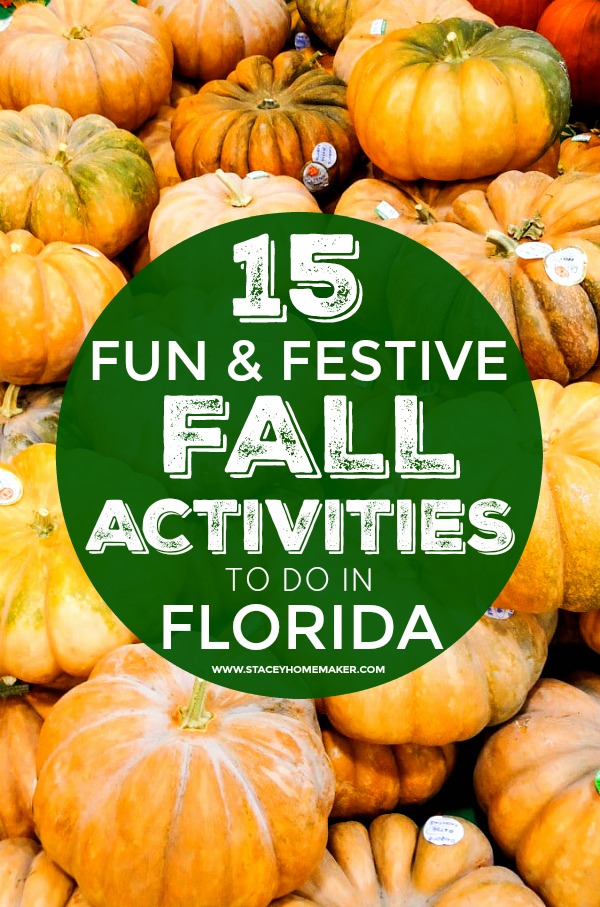 Are you wondering how to celebrate fall in Florida? Fall is a funny season here in Florida. For most people, the fall season is filled with intense autumnal shades of maple leaves, cooler weather, and everything cozy. It's a little different here in the sunshine state.
We definitely have everything cozy covered, if you count cranking your air conditioning down and snuggling under a blanket while you watch Hocus Pocus! I think this fall in Florida meme says it all.
All jokes aside, Florida does have a fall season, but it's just a little bit different than what the rest of the nation usually experiences during this time of year. You can bet your bottom dollar that you'll see fall decor for sale in all the stores, pumpkin-flavored treats will be everywhere, and Disney World will be decorated for Halloween (for Mickey's Not-so-Scary Halloween Party) in early August.
In addition to these fall-inspired festivities, there are lots of fun activities that you can participate in right here in the Tampa Bay area! Depending on where you're living or visiting in Florida, you might find this list of fall festivals to be helpful.
Is There a Fall in Florida?
It doesn't feel like fall in Florida but it sure looks like it! There are fall decorations everywhere you go, fall displays set up on front porches (read this article to learn how to set up a front porch fall display on a budget!) and lots of fall-inspired activities to do like going to festivals and pumpkin patches!
When is Fall in Florida 2019?
Technically, the first day of fall begins on Monday, September 23, 2019 and it ends on Saturday, December 21, 2019, but, weatherwise, it doesn't really feel like fall until the end of October.
What's the Closest Fall Foliage to Florida?
Surprisingly, there are some fall leaves in Florida, from central Florida (Washington county and Gainesville) to the Florida panhandle. You can look at some pictures, here. Where I live (on the west coast), leaves fall off trees in Florida, but it's not the same as in the mountains or national parks.
Is October a Good Time to go to Florida?
You should definitely visit Florida in October! Autumn in Florida is a great time of year because the weather cools off a little bit (towards the end of October, more so during our mild winter) but it's still perfect beach weather, Disney World is decorated for Halloween, and there are lots of festive activities to experience.
How is the Weather in Florida in October?
The weather is usually in the low 80's during the day and it dips into the 70's and high 60's at night in October. It's very enjoyable compared to the extremely hot summers. However, it is still hurricane season until November 30th, so be aware that your plans could be washed out or you could even be evacuated if the storm is bad enough.
If a hurricane does occur, you'll need this list of non-perishable vegan foods to prepare and stock up on. This is what we lived off of for 10 days (without power) after Irma hit our city in 2017.
If you're wondering when cool fronts start to impact Florida weather, that usually happens at the end of October and the beginning of November. Florida in November is prime time beautiful weather– not too hot and not too cold, just right!
How do People Celebrate Fall in Florida?
People celebrate fall in Florida by going to pumpkin patches, local fall festivals, enjoying pumpkin-flavored treats, praying for cold fronts to push far enough SE so we'll feel it, and doing all of the following festive activities!
15 Fun & Festive Fall in Florida Activities
Check out all of the fun and festive activities that are happening this fall in Tampa, St. Pete, Clearwater, Dunedin, Safety Harbor, and Orlando! From food festivals to the best local pumpkin patch, there is an event for everyone!
1. Hyde Park Fall Festival
When: September 28, 2019 from 5pm – 9pm
Where: Hyde Park, Tampa
Cost: Free Admission
Visit beautiful Hyde Park for their annual Fall in Florida Festival! This family-friendly festival features:
Pumpkin Patch
Kid-Friendly Activities
Craft Beers
Delicious Food
When: November 2, 2019 – November 3, 2019
Where: North Straub Park
Cost: Buy tickets, here.
Enjoy a weekend filled with delicious food, wine, and microbrews while treating your tastebuds to an array of tasty bites.
When: Oct. 18, 2019 – Oct. 20, 2019
Where: South Clearwater Beach
Cost: Free Admission
Head to down to the Best Beach in America (according to Tripadvisor and me!) aka Clearwater Beach for this 8th annual 3-day family-friendly festival, featuring 40 local artists!
Sidewalks are transformed into huge pieces of art!
Kid's Zone
Arts & Crafts Vendors
Live Music
After the chalk art festival, go to out to dinner ar one of the Top 14 Best Restaurants in Clearwater Beach.
When: November 2, 2019
Where: Main Street, Safety Harbor
Cost: Free Admission
Sip and stroll the event while you sample different wines, check out the arts and crafts for sale, enjoy the live entertainment and enjoy delicious food!
When: October 5, 2019 – October 31, 2019
Where: 2680 Landmark Drive, Clearwater, FL 33761
Cost: Free Admission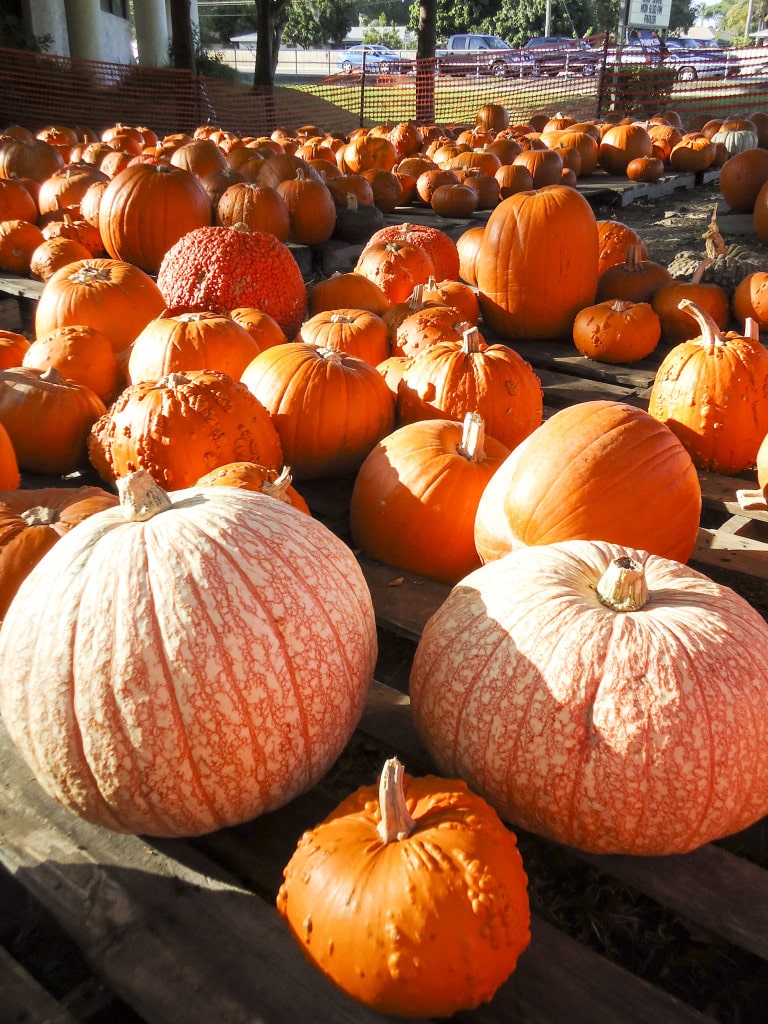 My mom and I go to the most beautiful pumpkin patch every year! They have a huge selection of gorgeous pumpkins that are all different shapes, sizes, and varieties. They also have games set up and lots of fun photo opportunities. Try to go early in the month (on a cool day if possible) for the best selection of pumpkins.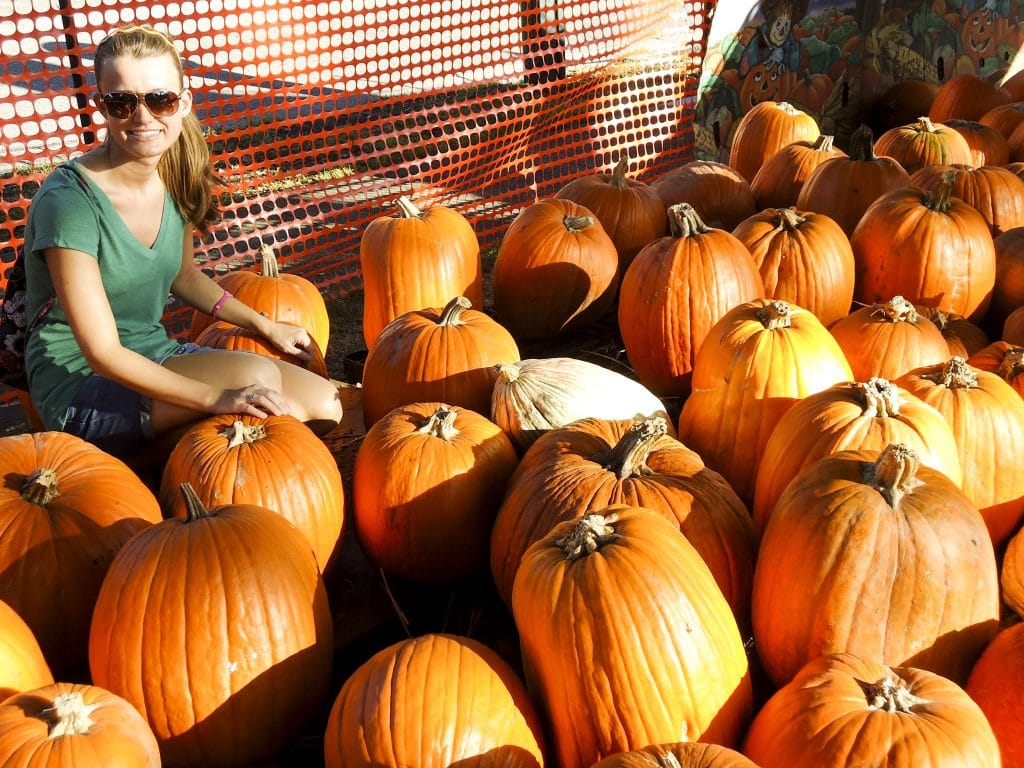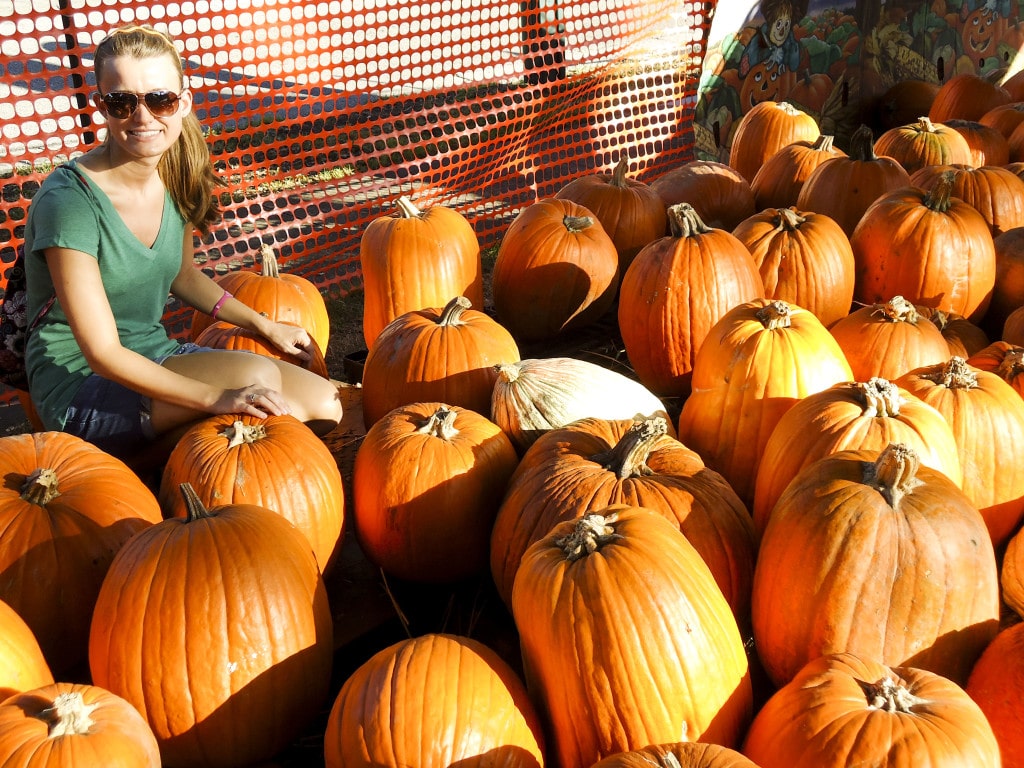 When: Every Friday and Saturday in October (4PM – 10PM)
Where: 1101 W. Sligh Avenue, Tampa, FL 33604
Cost: Tickets range from $26.95 – $29.95
Creature's of the Night is Tampa Bay's premier family-friendly Halloween event! After 4PM, the zoo turns into a spooky and interactive Halloween adventure for the whole family to experience! Only fun frights here!
When: October 25, 2019 – October 26, 2019
Where: Honeymoon Island 1 Causeway Blvd, Dunedin, Florida 34698
From 6-10PM on Friday and Saturday, head to Honeymoon Island to experience the normally sunny island be transformed into a spooky kid-friendly island. Make sure to bring a bag for trick-or-treating!
The event will feature:
Haunted House
Scary Trail
Spooky Attractions
Magical Children's Trail
Games
Storytelling
Costume Contest (for children 12 and under will be held each night at 7:00 PM).
Trick-or-Treating
If you enjoy Honeymoon Island at night, you might also want to go back during the day to experience a beach day! If you prefer a more secluded beach option, Caladesi Island (it's right next to Honeymoon Island) might be a better choice for you. Check out this Ultimate Guide to Caladesi Island.
When: August 16, 2019 – November 1, 2019
Where: Magic Kingdom, Orlando, FL
Cost: Buy tickets, here.
It's the best time to visit Orlando and it's one of my favorite ways to celebrate fall in Florida, I go every year! The event is for kids of all ages and adults too! The decorations are magical, enchanting, and festive but not too scary for little kids. Most people dress up in costume for the event, they go all out!
The parade is fantastic, make sure you get a seat early so you don't miss the headless horseman gallop down Main street! Try to stay until the end of the night to see the firework show, and make sure that you save time to go trick-or-treating.
Check out my review of last year's event + get my tips on how to plan out the night so you don't miss anything.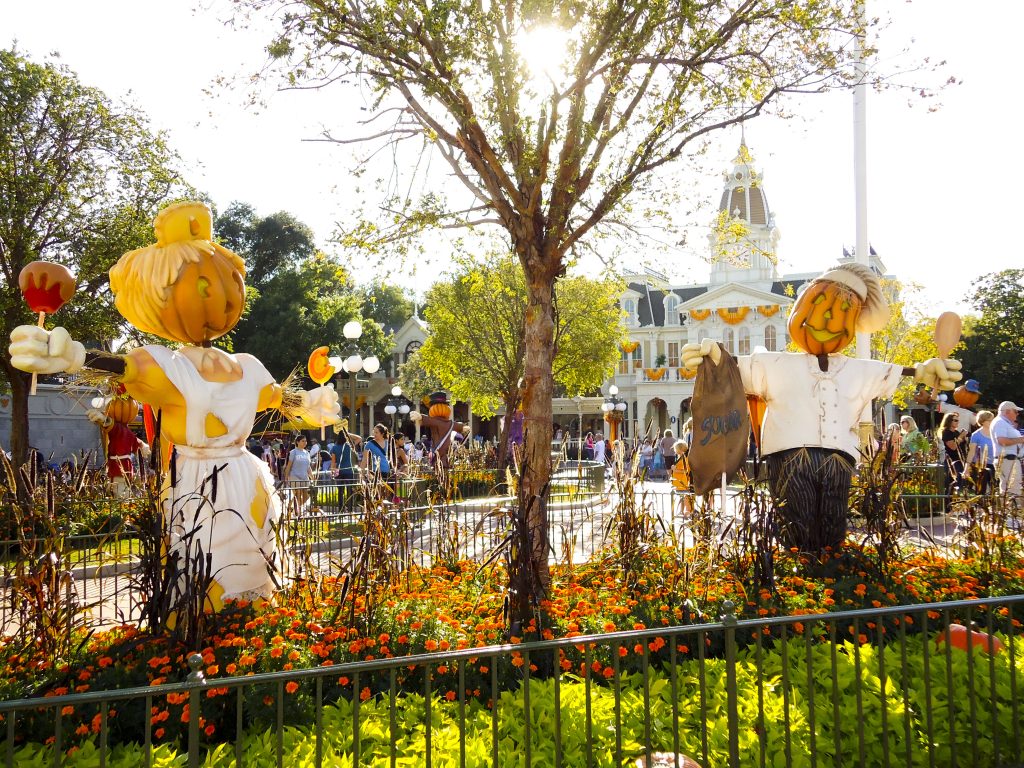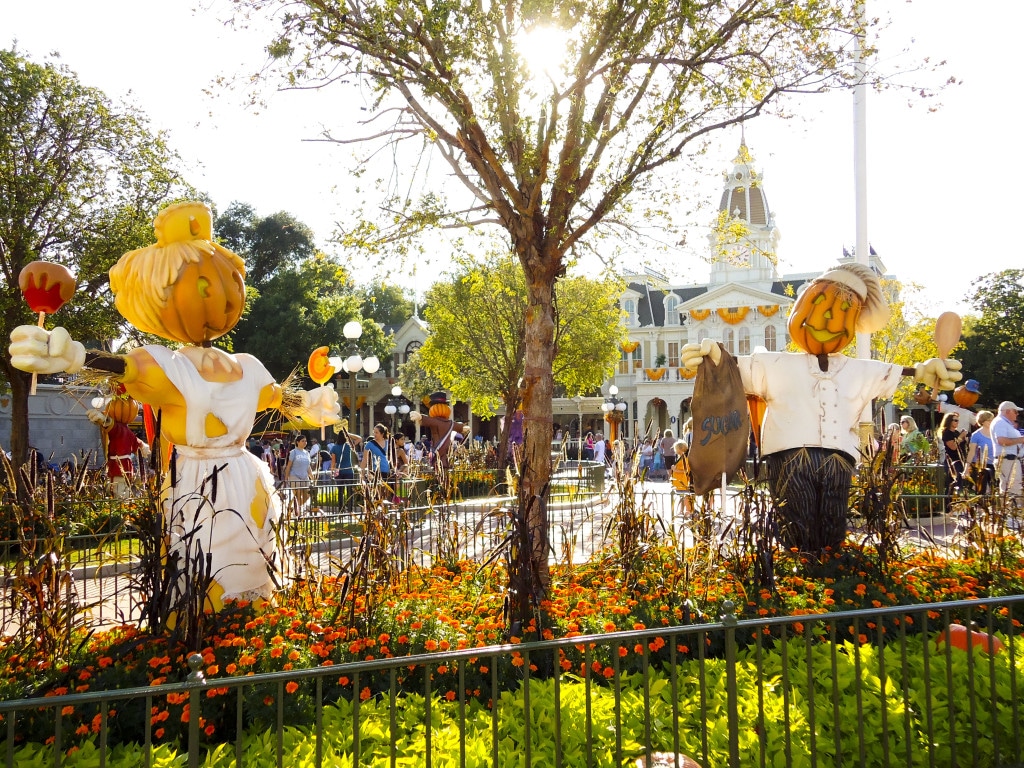 Tip – The event doesn't officially start until 7PM, but you can get in the park at 4PM! Go early to knock out some rides, and when the party starts, do all the special Halloween activities! Get your tickets early, they sell out fast!
When: October 10, 2019 – October 13, 2019
Where: OLL Fall Festival Grounds
Cost: Free Admission (ride tickets cost money)
We went to this festival every year when I was little! It's so much fun, great for families. Lots of rides, carnival games, food, a flea market, craft beers, and fun for everyone!
When: September 13, 2019 – November 2, 2019
Where: Sweet Divas Chocolates, 181 4th Ave NE, St. Petersburg, FL 33701 or the corner of E. Twiggs St. and N. Franklin St., Tampa, FL 33602
Cost: $20 per person ($12 ages 4-12)
Take a candlelight walking tour of downtown St. Pete or Tampa, and listen to ghost stories about haunted mansions, curses, and long-forgotten tales. This is the perfect activity to get into the Halloween spirit!
When: November 16, 2019 – November 17, 2019
Where: 271 Main St in Dunedin, FL
Cost: Free Admission
My mom goes to this arts and crafts festival every year, it's her favorite. They have all kinds of booths set up at the event but the jewelry creators are especially talented!
When: August 29, 2019 – November 23, 2019
Where: Epcot, Walt Disney World
Cost: Buy tickets, here.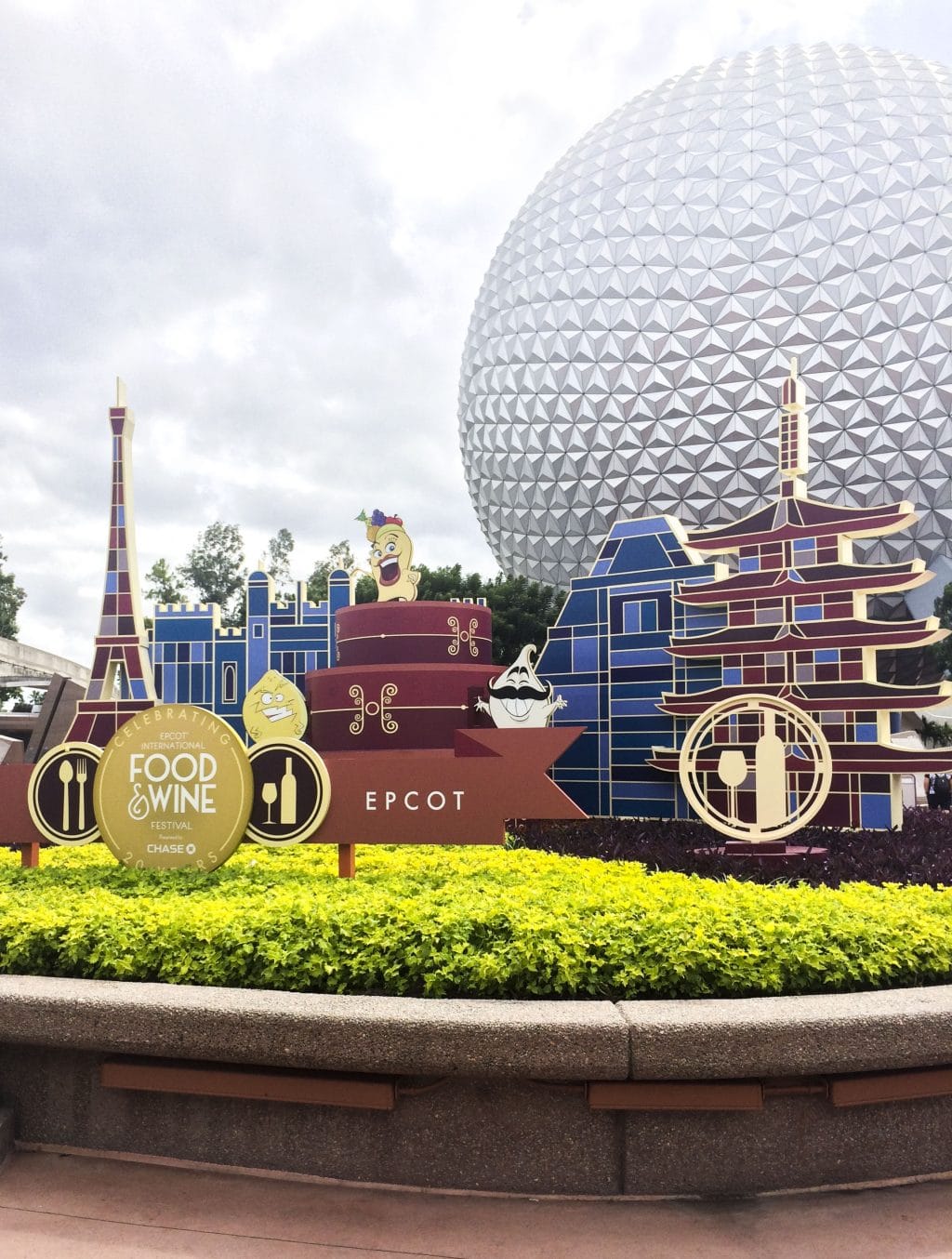 My husband and I love the Epcot Food & Wine Festival, we go every year, it's the best festival! Basically, this festival = fall in Florida to many Floridians. The festival features delicious seasonal food, unique drinks, and special foodie events like a French food and wine pairing, a Mexican food and tequila pairing, and a Party for the Senses.
When: September 20, 2019 – November 2, 2019
Where: Busch Gardens (10165 N McKinley Drive, Tampa, FL 33612)
Cost: Buy tickets, here.
This theme park event is a lot of fun, but it's pretty scary and it's definitely geared towards adults. They have intense haunted houses, rides, shows, and lots of scary decorations to match each year's theme. It's really fun to ride the roller coasters in the dark!
When: Select Nights September 6, 2019 – November 2, 2019
Where: Universal Studios
Cost: Buy tickets, here.
This event is not suitable for kids under 13 because it's very intense and immersive. I would say this is the scariest Halloween event of all the Orlando area theme parks. I've only been once and I was scared as an adult! This year, they have a new Stranger Things themed haunted house, so I'm definitely tempted to go back.
When: Oct 17, 2019 – Oct 20, 2019
Where: Coachman Park, Clearwater FL
Cost: Buy tickets, here.
Enjoy a four-day and four-night live music festival with happy people, warm breezes, brilliant sunsets, delicious food, and refreshing drinks, with a backdrop of the Gulf of Mexico.
Final Thoughts About Florida in Fall
Many people think that Florida doesn't participate in the fall season, but that's just not true. As you can see from all of the events on this list, it might be warm and lacking in fall leaves in Florida, but our spirits are running high on pumpkin-spice flavored treats and spooky events!
I hope you get to enjoy all of the fun events and fall festivals in Florida this year!