Check out 15 festive activities that you can do to celebrate fall in Florida in Tampa, Brooksville, Clearwater, Wesley Chapel, St. Pete, & Orlando! From food festivals to the best local pumpkin patch, there is an event for everyone!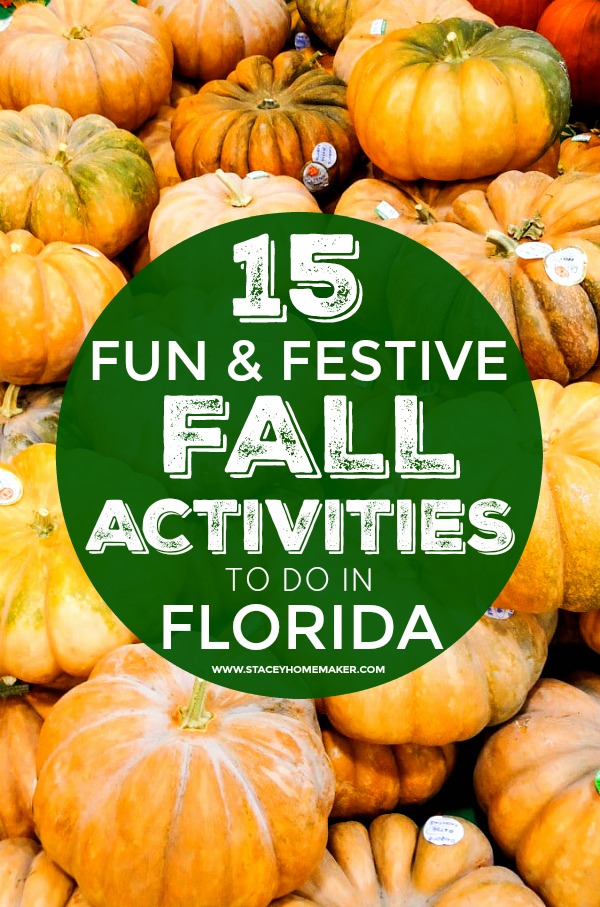 Are you wondering how to celebrate fall in Florida? Fall is a funny season here in Florida. For most people, the fall season is filled with intense autumnal shades of maple leaves, cooler weather, and everything cozy. It's a little different here in the sunshine state.
We definitely have everything cozy covered, if you count cranking your air conditioning down and snuggling under a blanket while you watch Hocus Pocus! I think this fall in Florida meme says it all.
All jokes aside, Florida does have a fall season, but it's just a little bit different than what the rest of the nation usually experiences during this time of year. You can bet your bottom dollar that you'll see fall decor for sale in all the stores, pumpkin-flavored treats will be everywhere, and Disney World will be decorated for Halloween (for Mickey's Not-so-Scary Halloween Party) in early August.
In addition to these fall-inspired festivities, there are lots of fun activities that you can participate in right here in the Tampa Bay area! Depending on where you're living or visiting in Florida, you might find this list of fall festivals to be helpful.
Is There a Fall in Florida?
It doesn't feel like fall in Florida but it sure looks like it! There are fall decorations everywhere you go, fall displays set up on front porches (read this article to learn how to set up a front porch fall display on a budget!), and lots of fall-inspired activities to do like going to festivals and pumpkin patches!
When is Fall in Florida 2020?
Technically, the first day of fall begins on Tuesday, September 22, 2020 and it ends on Monday, December 21, 2020, but, weatherwise, it doesn't really feel like fall until the end of October.
What's the Closest Fall Foliage to Florida?
Surprisingly, there are some fall leaves in Florida, from central Florida (Washington county and Gainesville) to the Florida panhandle. You can look at some pictures, here. Where I live (on the west coast), leaves fall off trees in Florida, but it's not the same as in the mountains or national parks.
Is October a Good Time to go to Florida?
You should definitely visit Florida in October! Autumn in Florida is a great time of year because the weather cools off a little bit (towards the end of October, more so during our mild winter) but it's still perfect beach weather, Disney World is decorated for Halloween, and there are lots of festive activities to experience.
How is the Weather in Florida in October?

 
The weather is usually in the low 80's during the day and it dips into the 70's and high 60's at night in October. It's very enjoyable compared to the extremely hot summers. However, it is still hurricane season until November 30th, so be aware that your plans could be washed out or you could even be evacuated if the storm is bad enough.
If a hurricane does occur, you'll need this list of non-perishable vegan foods to prepare and stock up on. This is what we lived off of for 10 days (without power) after Irma hit our city in 2017.
If you're wondering when cool fronts start to impact Florida weather, that usually happens at the end of October and the beginning of November. Florida in November is prime time beautiful weather-- not too hot and not too cold, just right!
How do People Celebrate Fall in Florida? 
People celebrate fall in Florida by going to pumpkin patches, local fall festivals, enjoying pumpkin-flavored treats, praying for cold fronts to push far enough SE so we'll feel it, and doing all of the following festive activities!
15 Fun & Festive Fall in Florida Activities
Check out all of the fun and festive activities that are happening this fall in the Tampa Bay area! From fall festivals to the best local pumpkin patch, there is an event for everyone!
When: October 12, 2020 from 5pm - 10pm
Where: Hyde Park, Tampa
Cost: Free Admission
Visit beautiful Hyde Park for their annual Fall in Florida Festival! This family-friendly festival features:
Pumpkin Patch
Kid-Friendly Activities
Craft Beers
Delicious Food
When: Grand Opening October 2, 2020 (Thursday - Sunday) from 10 AM - 9 PM
Where: 16907 Boy Scout Road
Odessa, Florida 33556
(813) 922-2799
Cost: Buy tickets, here.
Adults: $15.00
Children: (3 to 12) : $10.00
Children: (0 to 2) FREE
Seniors: $12.50
What's Included? 
Hayride (From 10:30 am to sunset)
Corn Pit
Fort Merlin (2,000 + sq ft kids fort)
Hay Chute
Animal Experience (Animal pasture closes at 6:00 PM)
More included Seasonal Activities
Kids Haunted House
Pumpkin Patch
Pumpkin Carving/Painting
Mini Crop Maze
5,000 sq foot Hellraiser Haunted Barn (Available all day / Active Scare Monsters from 4:00 PM to 9:00 PM)
The Graveyard
Vendors (Food, Beer and Wine, Crafts, Clothes, etc)
When: October 17, 2020 - November 1, 2020
Where: The Tampa Riverwalk
600 N Ashley Dr, Tampa, FL 33602
The Riverwalk Halloween Hunt is a family-friendly virtual scavenger hunt that takes place along the Tampa Riverwalk. Individuals and teams can compete to win the first place prize! Solve riddles, puzzles, tasks, and explore the Riverwalk in this outdoor Halloween activity that's fun for all ages.
4.

 Brooksville Pumpkin Patch
When: Saturday - Wednesday 8 AM - 6 PM (Closed Thursday & Friday)
Where: Beasley Farms
10137 Preston Road (85.53 km)
34601 Brooksville, FL, US
Cost: Free Admission
5.

 Heritage United Methodist Church Pumpkin Patch
When: October 10, 2020 - October 31, 2020
Where: 2680 Landmark Drive, Clearwater, FL 33761
Cost: Free Admission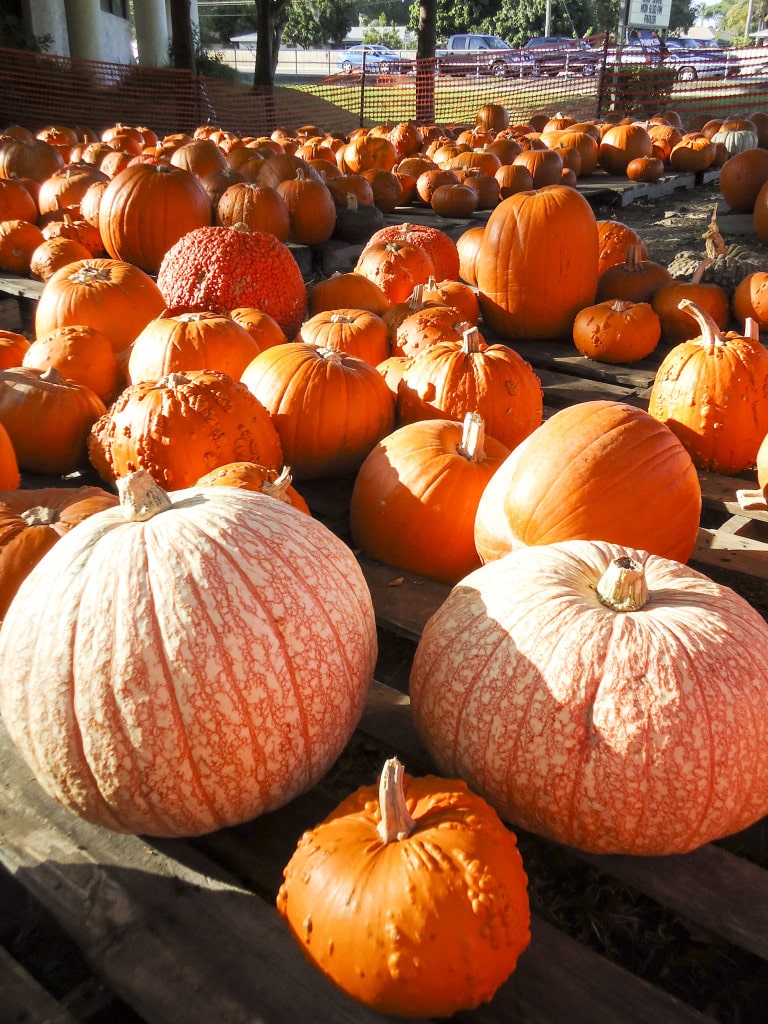 My mom and I go to the most beautiful pumpkin patch every year! They have a huge selection of gorgeous pumpkins that are all different shapes, sizes, and varieties. They also have games set up and lots of fun photo opportunities. Try to go early in the month (on a cool day if possible) for the best selection of pumpkins.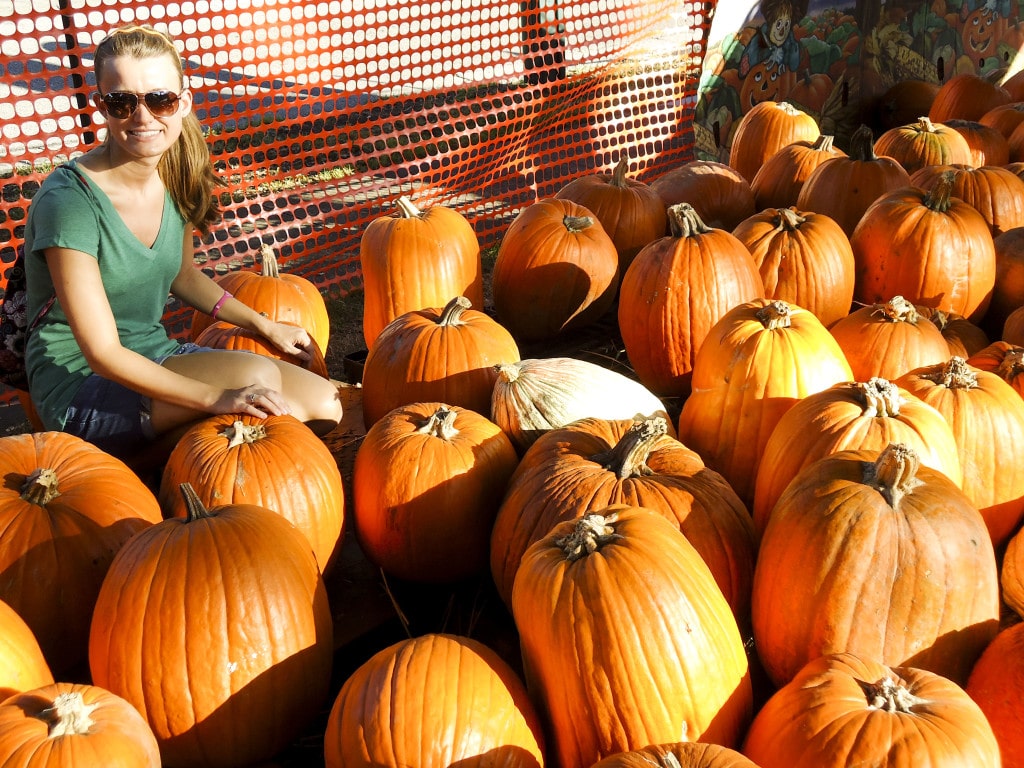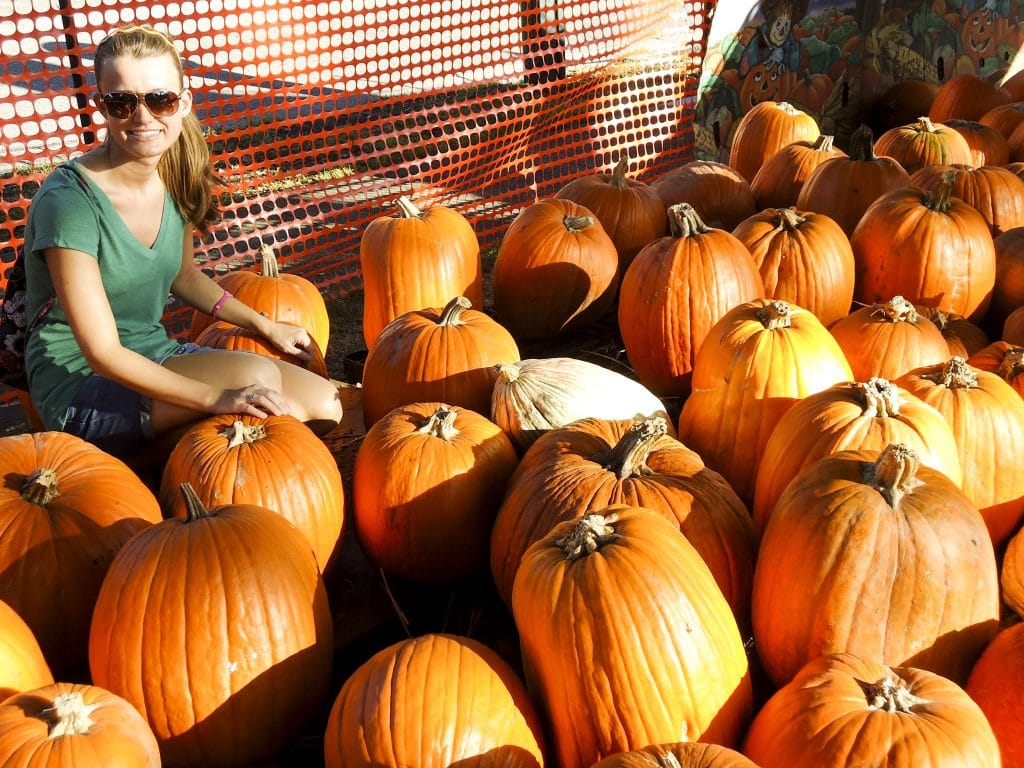 When: 11 select nights from Friday, October 2, 2020 - Saturday, October 31, 2020
Where: 1101 W. Sligh Avenue, Tampa, FL 33604
Cost: Tickets range from $24.95 - $29.95 (Children 2 and under are free)
Tampa Bay's number one family Halloween event, Creatures of the Night, returns this October with spooky scares and unforgettable eerie frights for ghouls & goblins of all ages. The mostly outdoor event will be modified with enhanced health & safety measures to ensure safe family fun.
When: October 9, 2020 (5 PM - 9 PM), October 10, 2020 (11 AM - 9 PM), October 11, 2020 (11 AM - 6 PM)
Where: The Grove in Wesley Chapel (next to the movie theater)
Cost: Buy tickets, here.
Dreamland Carnivals will be at the festival this year. They will have the biggest selection of pumpkins and Fall decoration in Tampa Bay including jack-o-lanterns, mini pumpkins, pumpkin maze, hayrides, a dog costume competition, kids costume contest, pumpkin decorating, and so much more!
When: Thursday, October 15 (4 PM - 10 PM)
Friday, October 16  (4 PM - 10 PM)
Saturday, October 17 (10 AM - 10 PM)
Where: Sparkman Wharf
615 Channelside Dr, Tampa, FL 33602
Cost: Tickets are $10 and must be purchased in advance from Eventbrite at https://sparkmanwharf.com/hauntedwharf.
The Haunted Wharf event will feature an interactive haunted maze on the waterside wharf featuring photo opportunities and "haunted visitors" that might be roaming the area. This event is great for kids and adults to enjoy.
9.

Halloween Light Show

 
When: Friday, October 23, 2020 (8:00 PM - 8:30 PM)
Where: 4412 W Sylvan Ramble St, Tampa, FL 33609
Enjoy the only Halloween light show in Tampa, Florida! You will see thousands of lights flashing to popular Halloween songs.
When: October 5, 2020 - November 8, 2020
Where: Sweet Divas Chocolates, 181 4th Ave NE, St. Petersburg, FL 33701 or the corner of E. Twiggs St. and N. Franklin St., Tampa, FL 33602
Cost: $20 per person ($12 ages 4-12)
Take a candlelight walking tour of downtown St. Pete or Tampa, and listen to ghost stories about haunted mansions, curses, and long-forgotten tales. This is the perfect activity to get into the Halloween spirit!
11.

Halloween Boat Parade
When: Saturday, October 24, 2020 (7 PM to 9 PM)
Where: The Tampa Riverwalk
600 N Ashley Dr, Tampa, FL 33602
Cost: Free Admission
The Halloween Boat Parade takes place on the Tampa Riverwalk. Boats will be decorated with lights and run by crews that are fully decked out in costume for spectators to enjoy from the Tampa Riverwalk.
12.

Epcot Food & Wine Festival
When: Currently running but the end date is TBD
Where: Epcot, Walt Disney World
Cost: Buy tickets, here.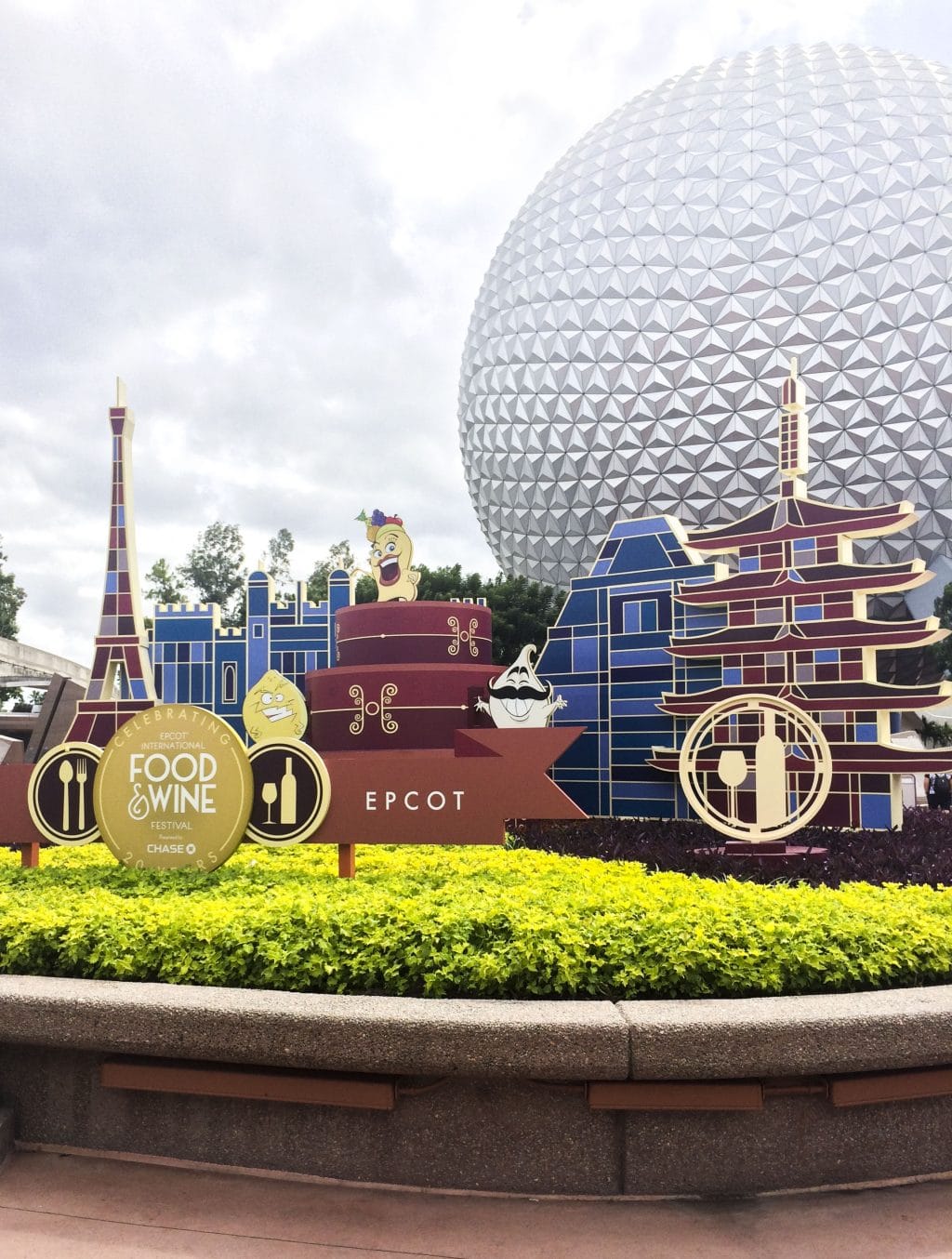 My husband and I love the Epcot Food & Wine Festival, we go every year, it's the best festival! Basically, this festival = fall in Florida to many Floridians. The festival features delicious seasonal food, unique drinks, and special foodie events like a French food and wine pairing, a Mexican food and tequila pairing, and a Party for the Senses.
When: October 9, 10, 16. 17, 23, 24 & 30 (7 PM)
Where: 15990 Stur St (64.80 km)
34604 Masaryktown, FL, US
Cost: Buy tickets, here.
Flashlight Maze is a fun, non-scary, Halloween event that kids and adults will both enjoy! Walk through the Haunted Trail and see if you can escape the SWAMP and try to make it out alive of the Haunted Barn!
When: October 9, 10, 16, 17, 23, 24, 29, 30 & 31 (7:30 PM - 10:30 PM)
Where: American Victory Ship Mariners Memorial Museum
705 Channelside Drive, Tampa, FL 33602
Cost: Buy tickets, here.
UNDead in the Water is Tampa's only authentic nautical haunted attraction. Traverse multiple decks of this historic WWII cargo ship armed only with nerves of steel and a will to survive. Avoid being eaten by the infected zombie stowaways while the Ripper Squad Decontamination Crew fights for humanity's very survival.
15.

Humane Society Pups & Pumpkins 
When: Saturday, October 24, 2020 (4 PM)
Where: World of Beer
2815 E Fowler Ave, Tampa, FL 33612
There will be a puppy costume contest, adoptable dogs to meet, food & drinks, and Yappy Hour to enjoy!
Final Thoughts About Florida in Fall
Many people think that Florida doesn't participate in the fall season, but that's just not true. As you can see from all of the events on this list, it might be warm and lacking in fall leaves in Florida, but our spirits are running high on pumpkin-spice flavored treats and spooky events!
I hope you get to enjoy all of the fun events and fall festivals in Florida this year!