Zesty tofu wraps filled with Southwestern-seasoned crispy baked tofu nuggets is a delicious and satisfying lunch or dinner! You won't believe how crispy the tofu gets without using any oil! Get dinner on the table in one hour with this easy vegan recipe!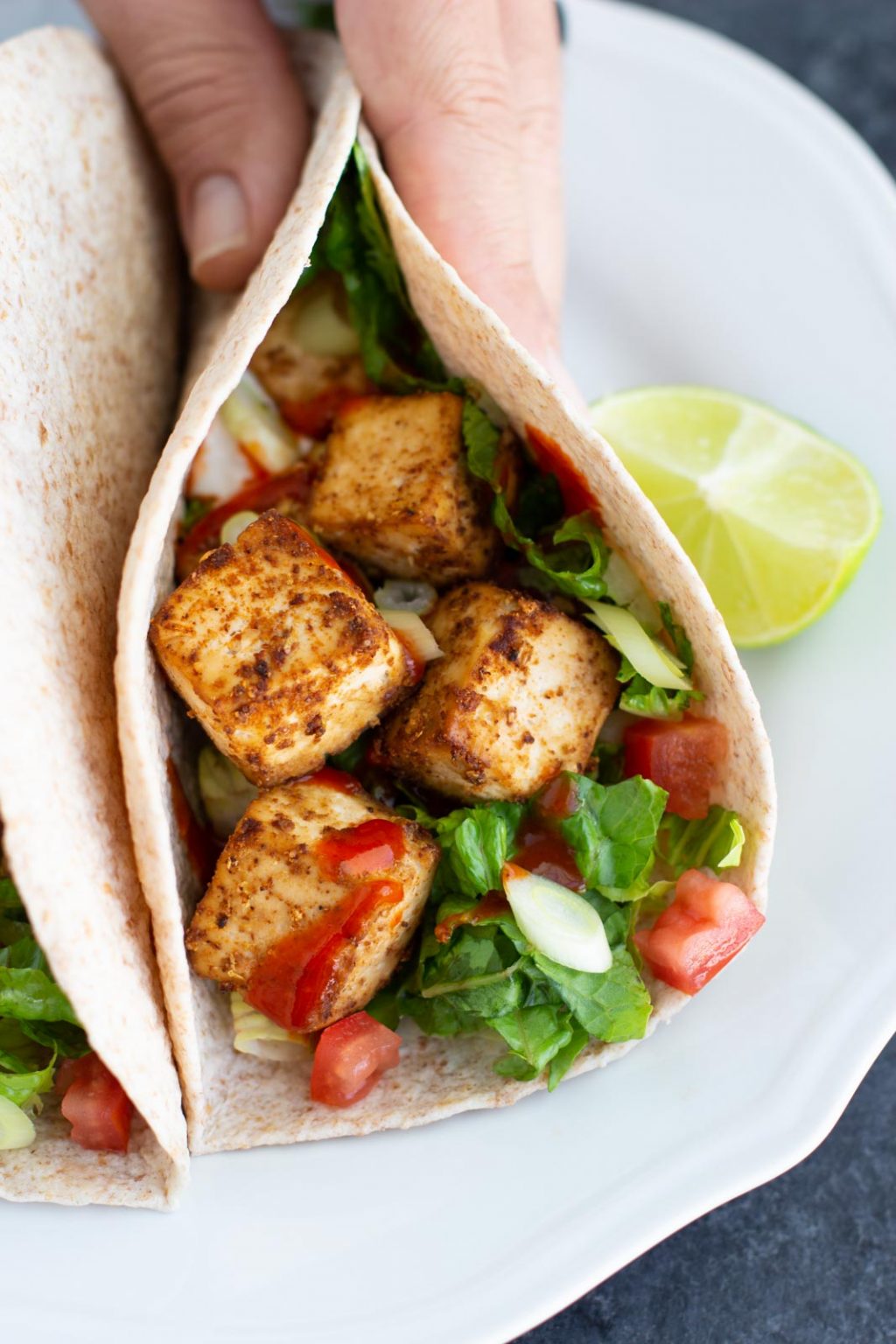 These Southwestern-inspired tofu wraps are filled with crispy baked tofu that's coated in tex-mex seasonings, crisp romaine lettuce, diced tomatoes, green onions, and hot sauce! You won't believe how only a few simple ingredients make the tofu taste so dang good! It's got the best texture and the edges get so perfectly crispy without using any oil!
This Southwest tofu wrap recipe is extremely simple to make, but it's super flavorful and filling and you can customize it with whatever toppings that your family likes. These wraps can be enjoyed for lunch or dinner and the crispy tofu recipe is perfect for prepping in advance to have on hand for quick meals during the week.
…