This vegan wild rice soup is super creamy and loaded with vegetables, nutty wild rice, and tender chunks of shredded jackfruit! Thanks to a slow cooker, you can get this cozy dinner on the table with barely any effort at all!
*This recipe was originally published on 11/13/17, but I updated it with new pictures and better recipe instructions on 12/15/19.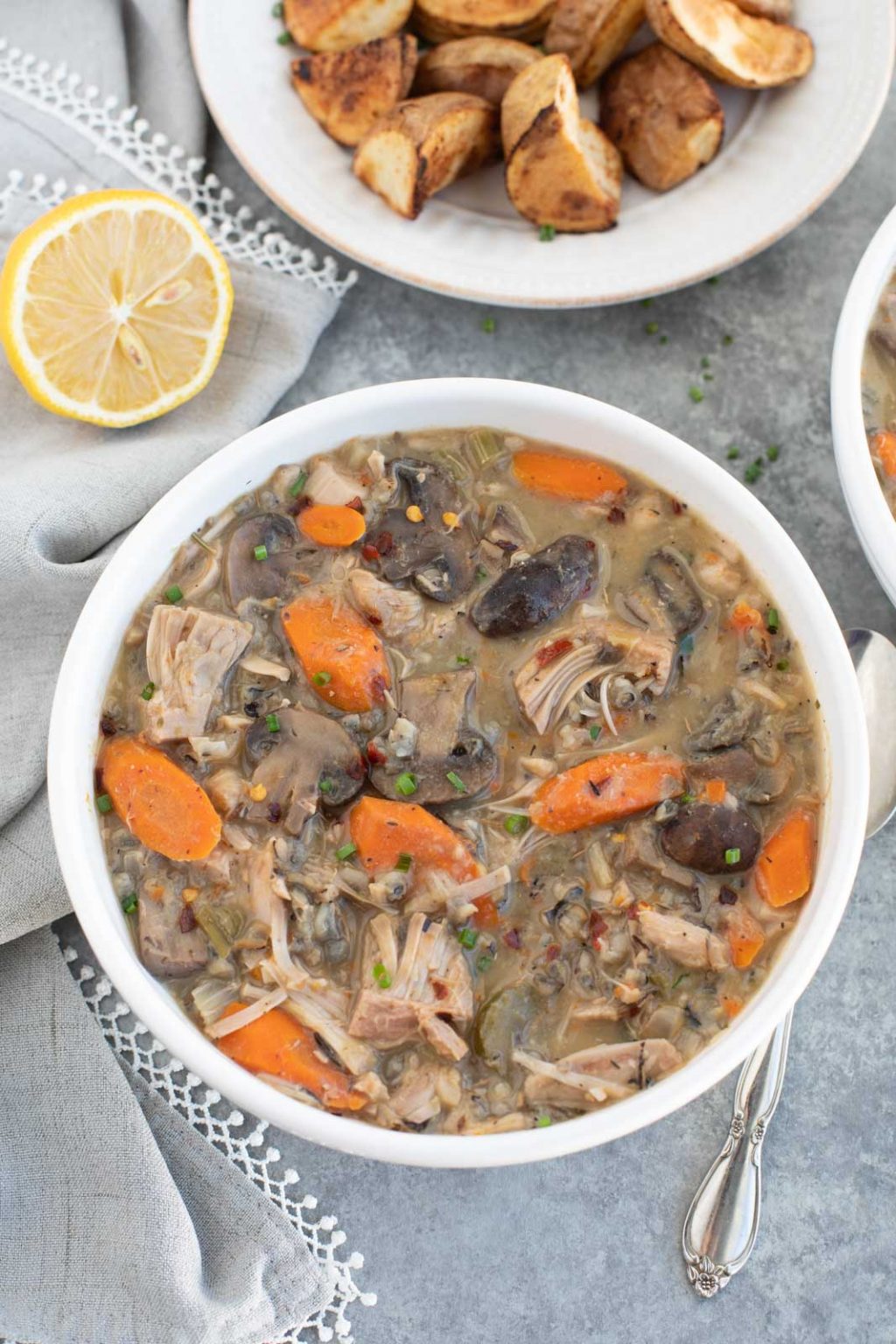 Surprise! This slow cooker vegan chicken wild rice soup recipe doesn't have any chicken in it! You won't miss it, I promise! I substituted tender chunks of shredded jackfruit for the chicken and it's incredibly delicious.
If you've been hesitant about trying jackfruit, this is the perfect recipe for you to test it out. Why? Because this slow cooker soup is a dump dinner! That means that all you have to do is cut up the vegetables, rinse the jackfruit, and throw it all into a slow cooker and let it cook for a few hours.
As the soup cooks, the jackfruit gets super tender and it starts to shred just like meat does. I think you're going to fall in love with jackfruit after you try this soup!
If you like homemade soups with rice, then this recipe is definitely right up your alley! Wild rice is my favorite rice variety; it's chewy, tender, and it has the best nutty flavor. The wild rice paired with vegetables and jackfruit in this soup is cozy, comforting, and the perfect easy dinner to make on a cool night.
…