Vegan veggie wraps stuffed with meaty slices of balsamic roasted mushrooms, bell peppers, onions, quinoa, and a dollop of hummus. It's the best easy dinner for Meatless Monday! Vegan.
**This post was originally published on 4/3/17 but I updated the recipe with better instructions on 4/14/19.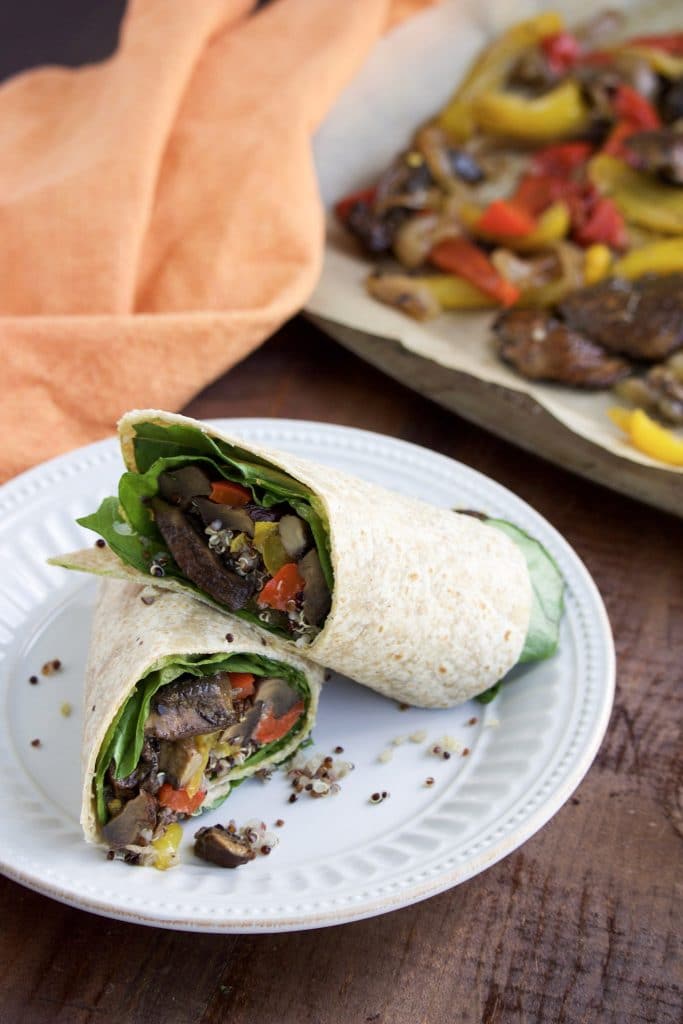 Want more easy vegan recipes? Join our vegan Facebook community below!
This is the best veggie wrap recipe and easy meal to make for Meatless Monday! It's loaded with roasted vegetables, quinoa (it's a complete protein!), romaine lettuce (or your favorite greens), and a few dollops of hummus for a creamy factor + it helps everything stick together in the most delicious way.
I used roasted portobello mushrooms in the veggie wrap because they taste so meat-like, so it doesn't really feel like you're giving anything up. When the portobello mushrooms are roasted with the balsamic vinegar they develop the most delicious earthy, tangy flavor.
If you're not a fan of mushrooms, you could always start out small with a store-bought meat replacement like Gardein crispy chicken tenders.
…