This delicious vegetarian white bean chili is loaded with beans, vegetables, and tender chunks of jackfruit! Plus, it's ready in less than one hour! Vegan, gluten-free, soy-free, nut-free.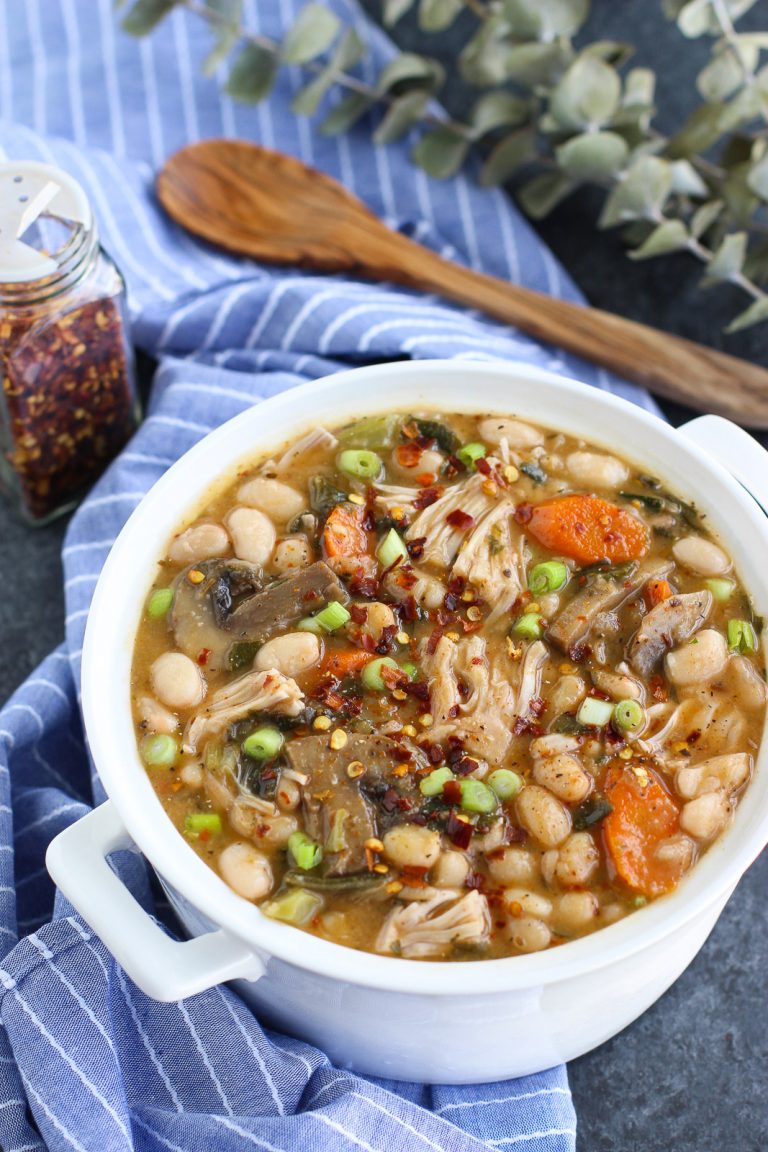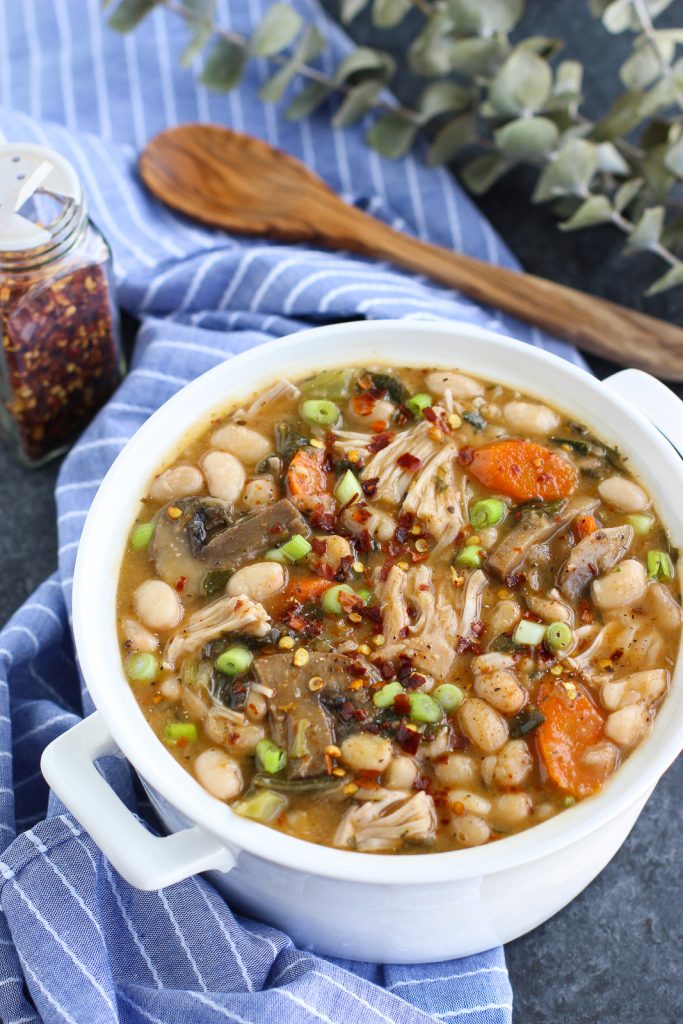 Want more easy vegan recipes? Join our vegan Facebook community below!
This vegetarian white bean chili is one of our favorite soup recipes and I've been making it a lot the last month or so because it's finally soup season. We can't get enough of this vegan chili and I know that both vegans and meat-eaters will enjoy it! I know this because I made a batch for my non-vegan parents and they loved it too!
…