Roasted lemon turmeric basil vegetables are coated in a bright and tangy sauce that will thrill your taste buds! Load it on top of quinoa or pair it with chicken or fish for a healthy dinner!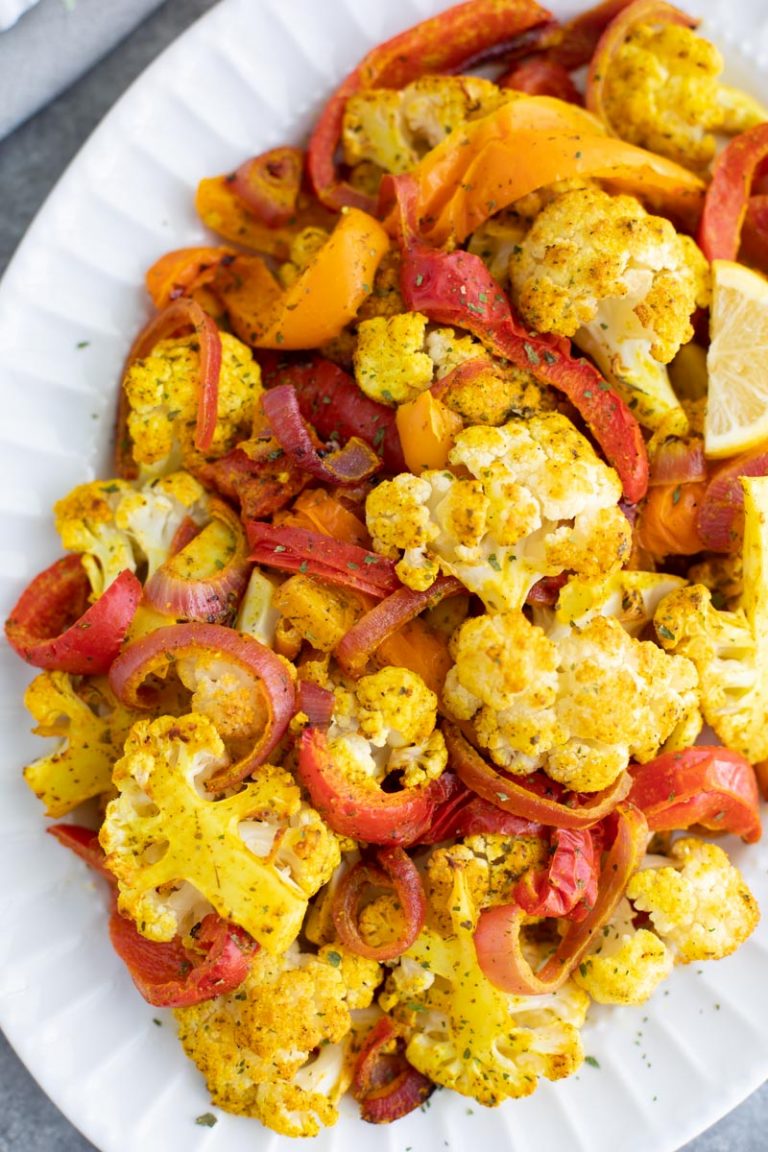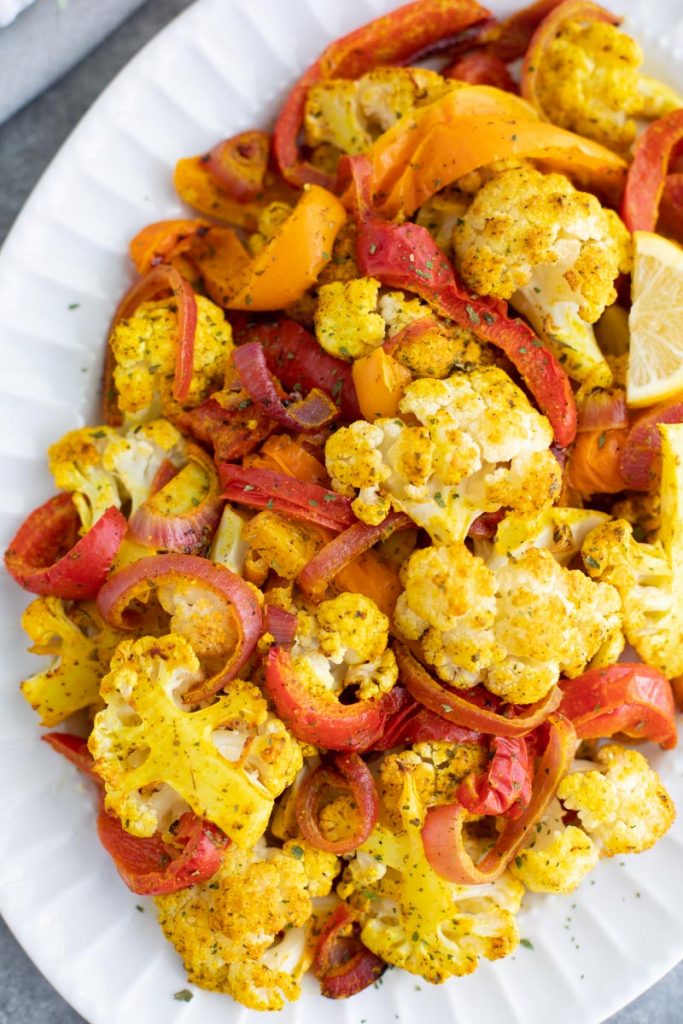 I haven't been cooking, cleaning, organizing or basically anything along those lines since before the wedding.
Its been three weeks! Agh!
After the wedding, we were so exhausted from everything that I just didn't have the energy to cook at all. So, we ate out. A lot. We barely ever normally eat out, so our bodies and budgets have not been too happy with our new eating schedule.
Then it happened, my yearning for creating and cooking came right back to me last night! I started thinking about flavor combinations based on the seasonal produce that I'd seen at the market yesterday afternoon, while I was supposed to be sleeping.
No counting sheep for me, I was watching blood oranges, satsumas, and Myer lemons jump around while I dreamt up a citrus themed party in my head.
…