This list of 21 family favorite easy vegan dinner recipes are all ready in 30 minutes or less! This collection of recipes will help you learn to cook simple, healthy, delicious vegan dinners every single night! There's something for everyone on this list, even the kids!
*This list of easy vegan recipes was originally posted on 8/29/17, but I updated it on 12/2/19.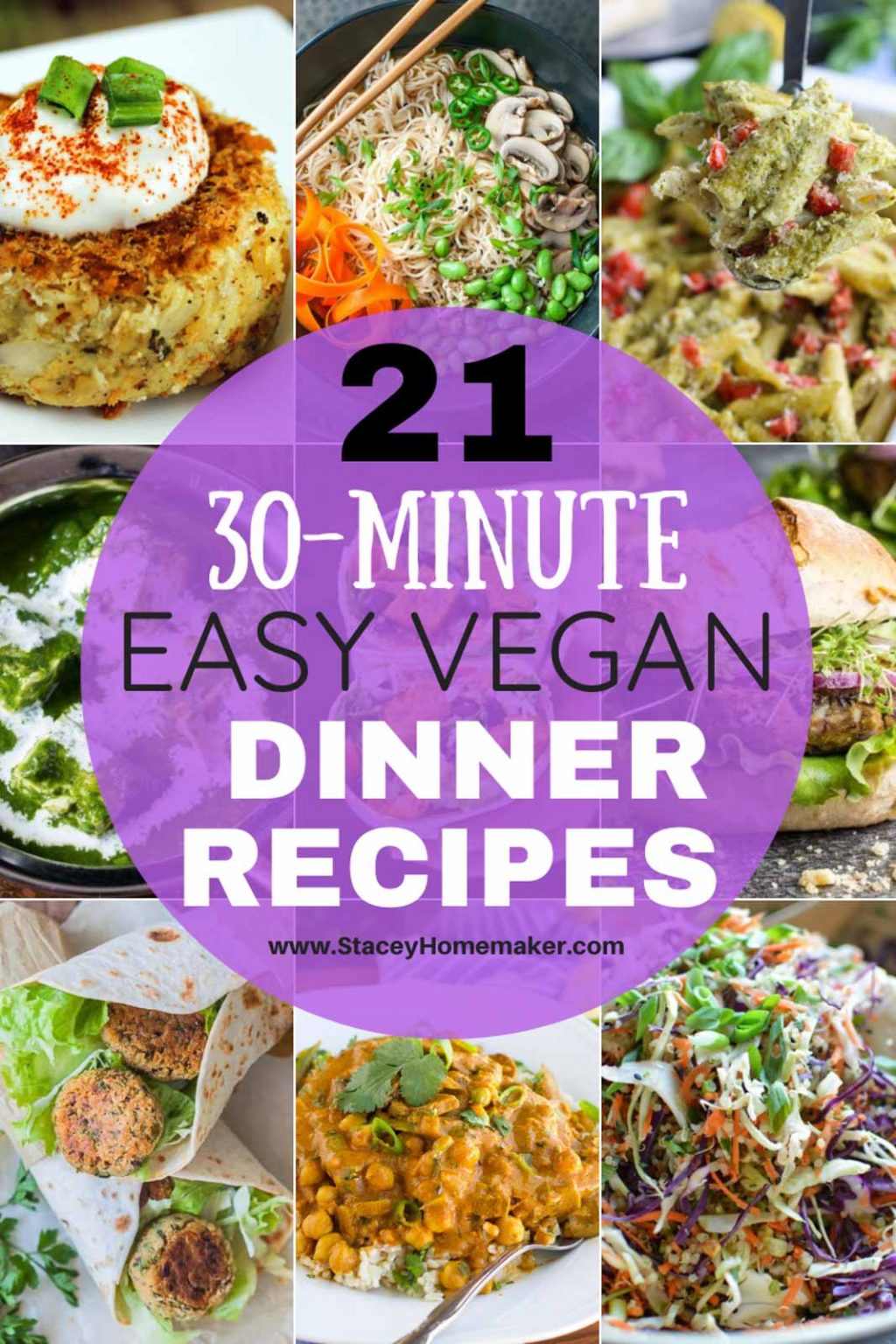 This list of 30-minute easy vegan recipes will be especially helpful to new vegans, but it's also great for experienced vegans, vegetarians, people who follow a plant based diet, or anyone who wants to work more vegetables into their diet but they don't have a lot of time to spend cooking in the kitchen.
What makes this list unique is that I've made every single recipe on this list and I can personally guarantee that each recipe is darn delicious! Each recipe is ready in 30 minutes or less, it's family-friendly, and most of the recipes are kid-friendly too.
I included some of my favorite vegan meal ideas that I make every month and some of my most popular vegan recipes for you to try! There is a wide variety of easy vegan meals on this list for you to choose from and I think that you will love all of them just as much as I do!
…