If you think you don't like tofu, I bet this 30-minute baked tofu recipe will change your mind! You can add this delicious crispy baked tofu to tacos, wraps, salads, pasta, and more! Easy to make, protein-packed, and being absolutely delicious are just a few reasons why you should try this simple tofu recipe! Vegan, gluten-free, and oil-free.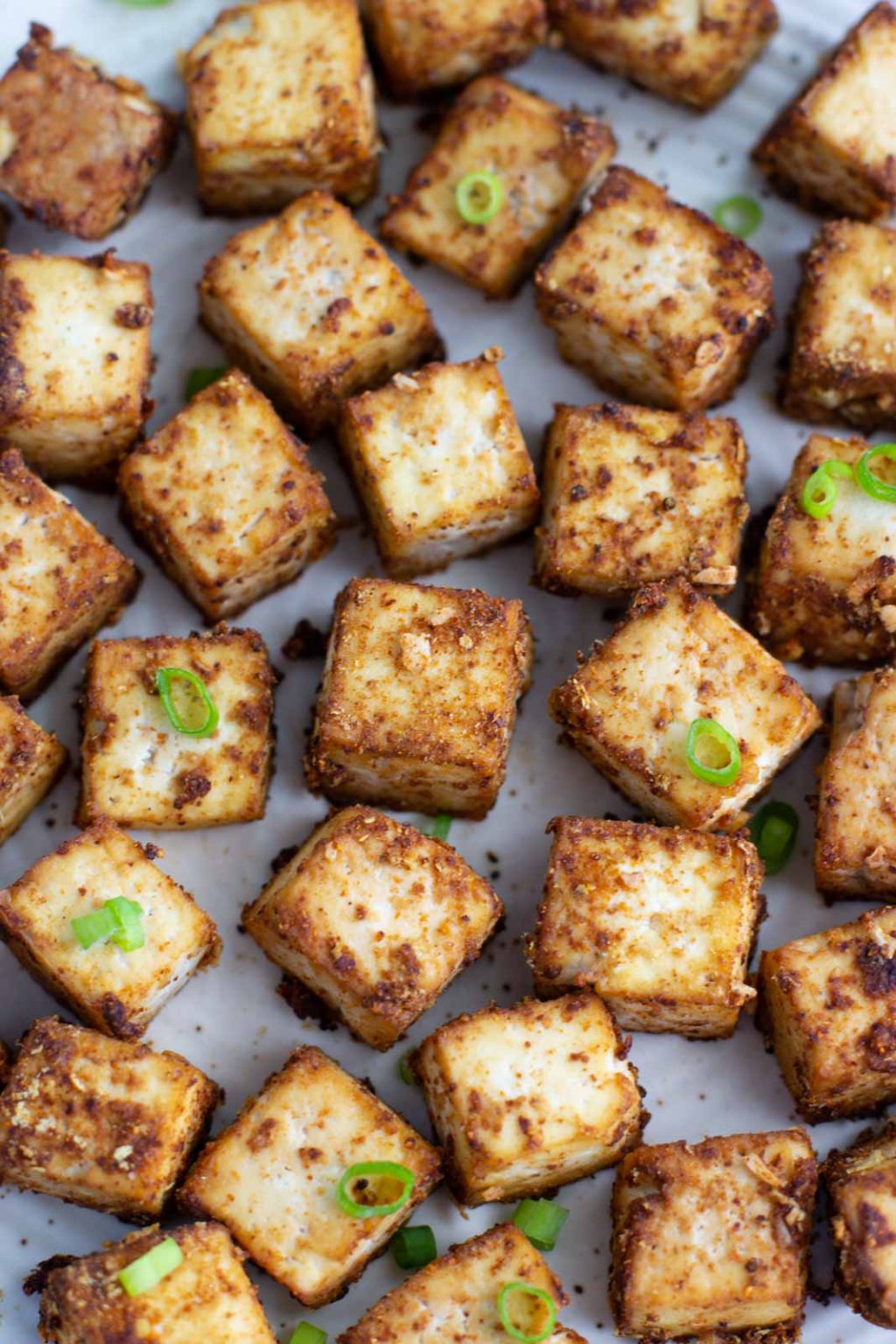 Want more easy vegan recipes? First, read this Step-by-Step Guide to Veganism and then join our vegan Facebook community below!


I promise that this baked tofu recipe is going to make you love tofu! It's got the best texture, the edges get so perfectly crispy (without using any oil!), and the seasonings are spot on!
Basically, it's addicting and you're going to have to stop yourself before you eat the entire tray of baked tofu before you even make your dinner…not that I've ever done that or anything.
This baked tofu is so ridiculously easy to make! You won't believe how only a few simple ingredients make the tofu taste so dang good! Every time I make it, I'm still surprised how delicious it is. You have to try this baked tofu recipe to believe how truly tasty it is!
There's no freezing for hours, no cornstarch coating, no breading, no frying in unhealthy oil, and you don't have to remember to marinate the tofu before cooking it. Sometimes the easiest recipes really are the best! Keep reading to see how to prepare baked tofu in just a few easy steps!
…