This is a copycat recipe for the TTLA Whole Foods vegan sandwich! This sandwich features crisp butter lettuce, juicy tomatoes, tangy tempeh bacon, creamy avocado, and zesty garlic aioli in a pressed ciabatta roll. It will be your new favorite sandwich for a quick lunch or dinner! Vegan.
*This recipe was originally posted on 1/29/18 but I updated it with better recipe instructions on 7/25/19.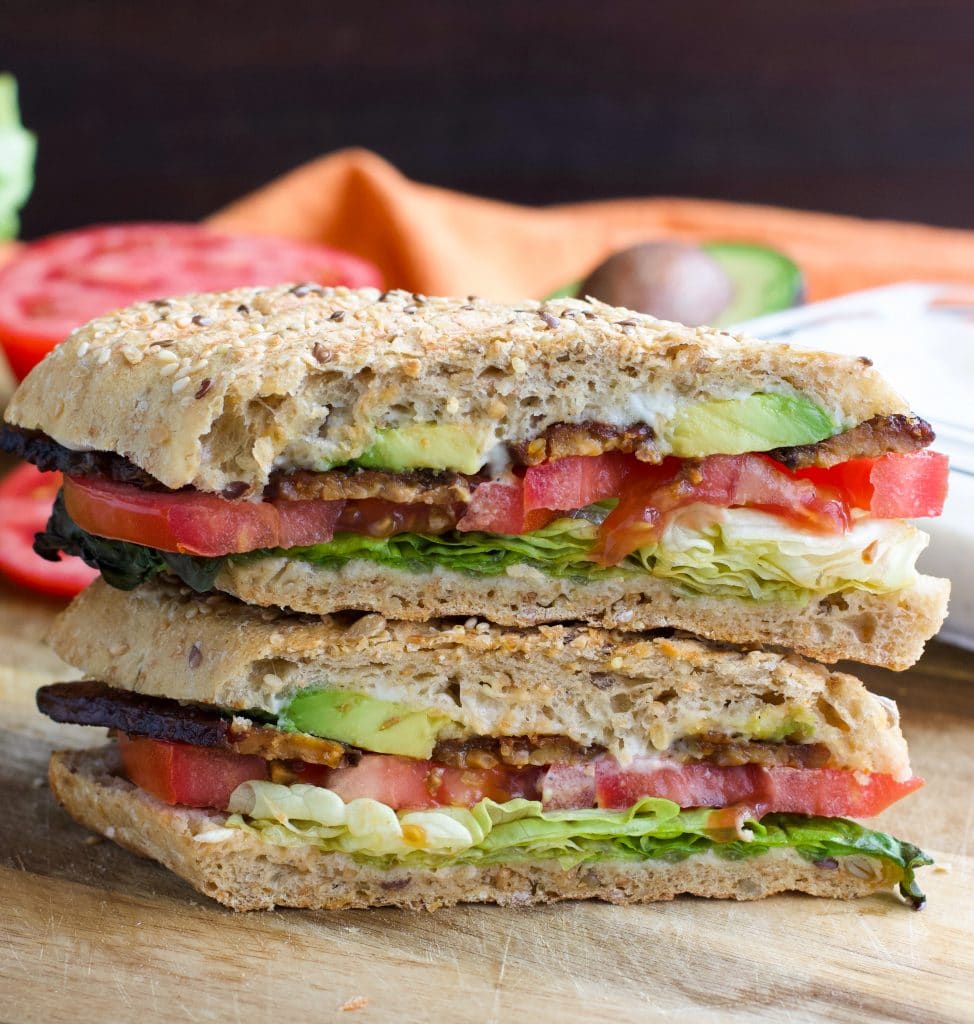 Have you heard about the famous Whole Foods sandwich, the TTLA? Everyone has been raving about it and for good reason!
I recently tried it for the first time while I was doing my weekly vegan grocery shopping (here's my Whole Foods vegan grocery list if you're looking for new products to try) at Whole Foods. It definitely lived up to the hype!
I've heard from multiple people that they can't even get the sandwich from the Whole Foods deli right now because it's so popular that they keep running out of the vegan sandwich ingredients! Just one more reason to make it yourself at home!
I wanted to recreate the Whole Foods sandwich at home so I bought all of the ingredients and my copycat version turned out just as delicious and for 1/3 of the cost! You can make three TTLA's at home for the price of buying one pre-made Whole Foods sandwich at the store. Deal!
Here is a list of 27 cheap vegan meals you can make at home if you need some inspiration!
…