This Vegan Crunchwrap Supreme is stuffed with flavorful lentil meat, black beans, vegan cheese, vegan sour cream, lettuce, and tomatoes inside of a crispy tortilla shell! Slather the crunchwrap in guacamole for a truly delicious and satisfying 30-minute meal.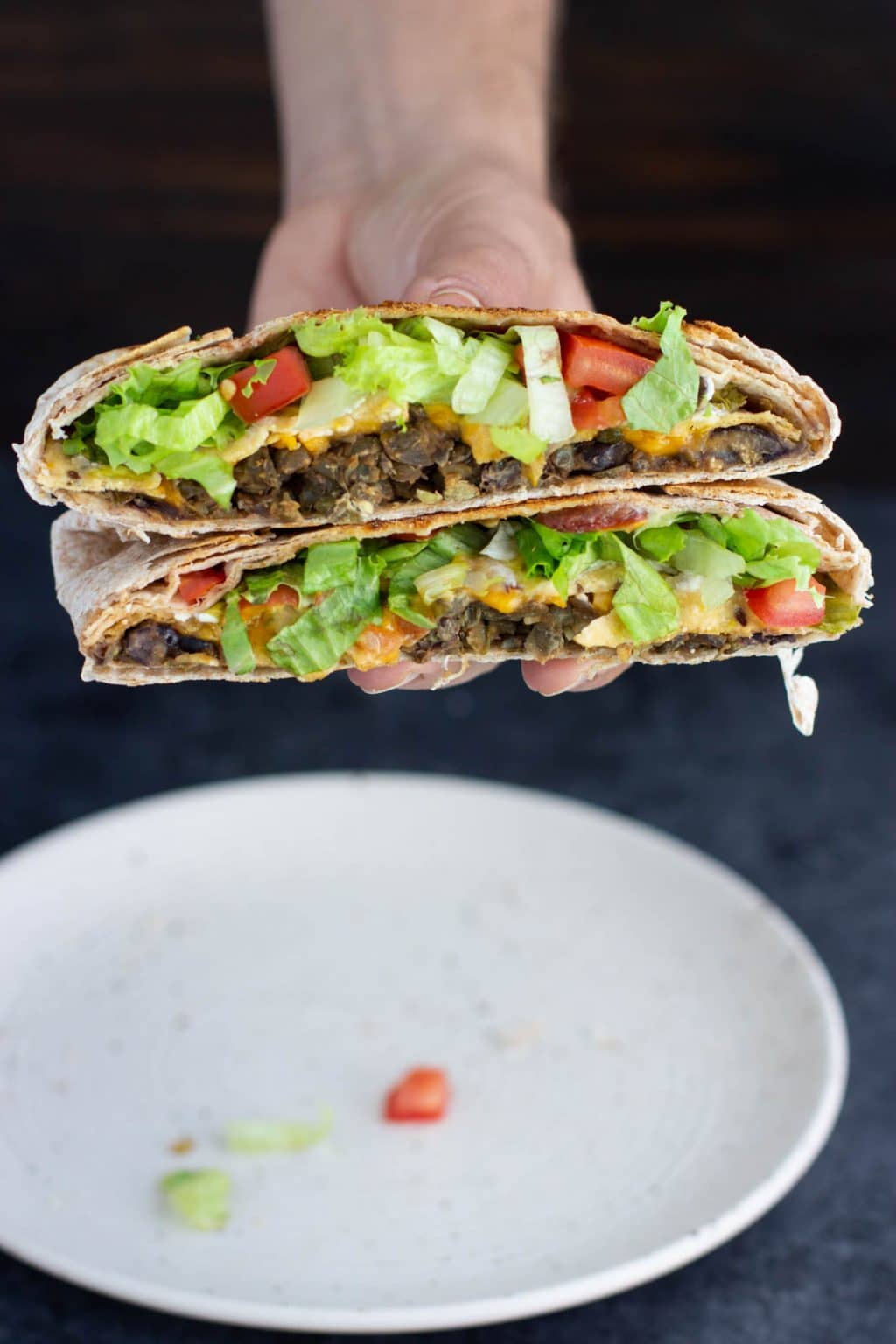 Do you love vegan food at Taco Bell? Do you want to be able to make your favorite Taco Bell vegan menu options at home when the craving hits? If so, you're in the right place!
This homemade vegan crunchwrap supreme tastes just as good if not better than anything you could pick up at the drive-thru and it's ready in 30 minutes!
You're going to love the hearty lentil and black bean filling and the crispy shell. Load em' up with all of your favorite toppings and enjoy this healthy version of a fast-food favorite in the comfort of your own home.
…