Fresh carrots, ginger, sweet potatoes, and coconut milk come together to create a rich and creamy soup that's bursting with flavor! This vegan carrot ginger soup is so vibrant that it looks like liquid gold!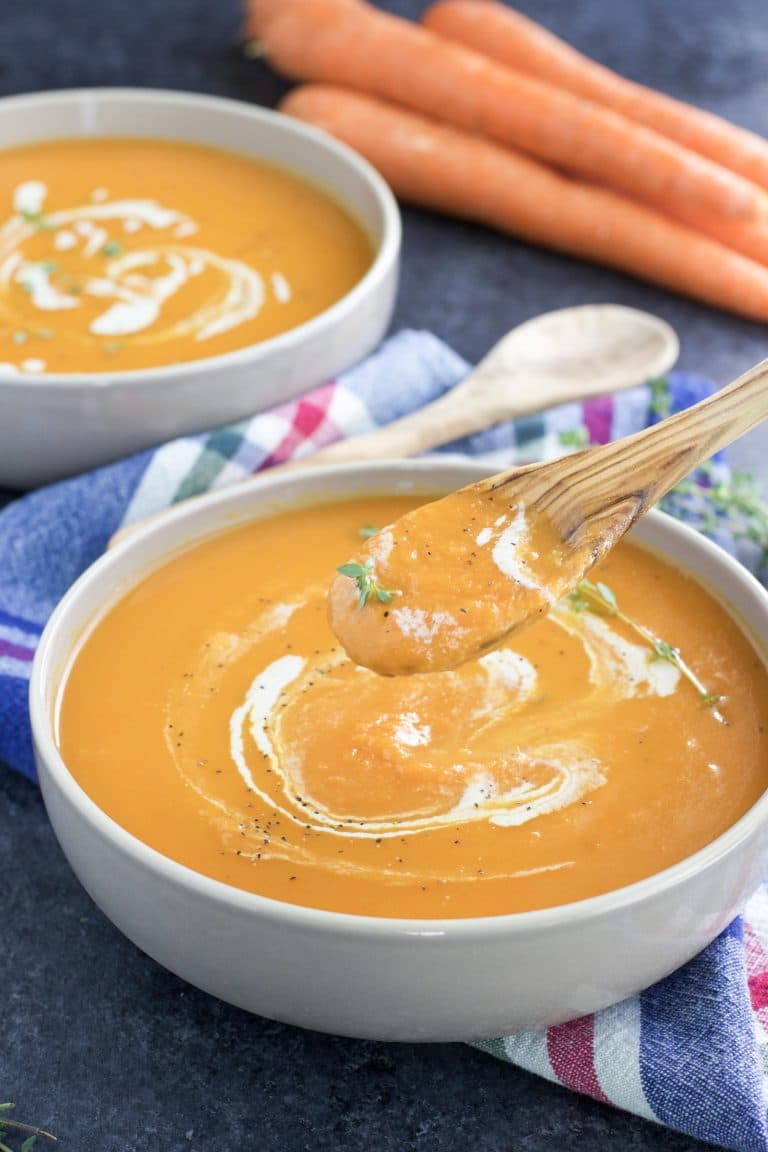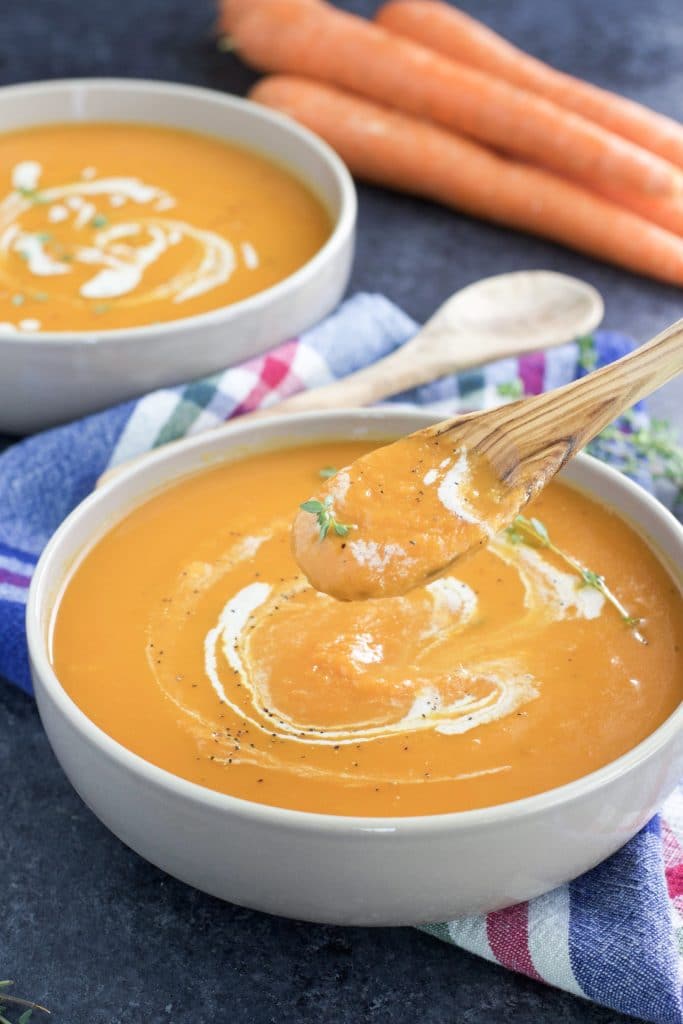 You're going to love this delicious vegan carrot ginger soup! My husband and I joke that I should have named it "liquid gold soup" because it has the most beautiful vibrant golden orange color!
This creamy soup is so easy to make, it requires less than 10 ingredients, and it's ready in under one hour! This gourmet soup is like pure sunshine in a bowl. It's bright, fresh, and so flavorful! I highly recommend that you enjoy this soup with a few slices of crusty bread so you can scoop up every last bite!
You can enjoy this carrot ginger sweet potato soup any time of the year but it's especially festive to enjoy during the fall and winter season. There's nothing better than a big cozy bowl of soup!
…