Sweet potatoes aren't just a side dish anymore! Each one of these savory 21 vegan sweet potato recipes features sweet potatoes as the star ingredient for dinner!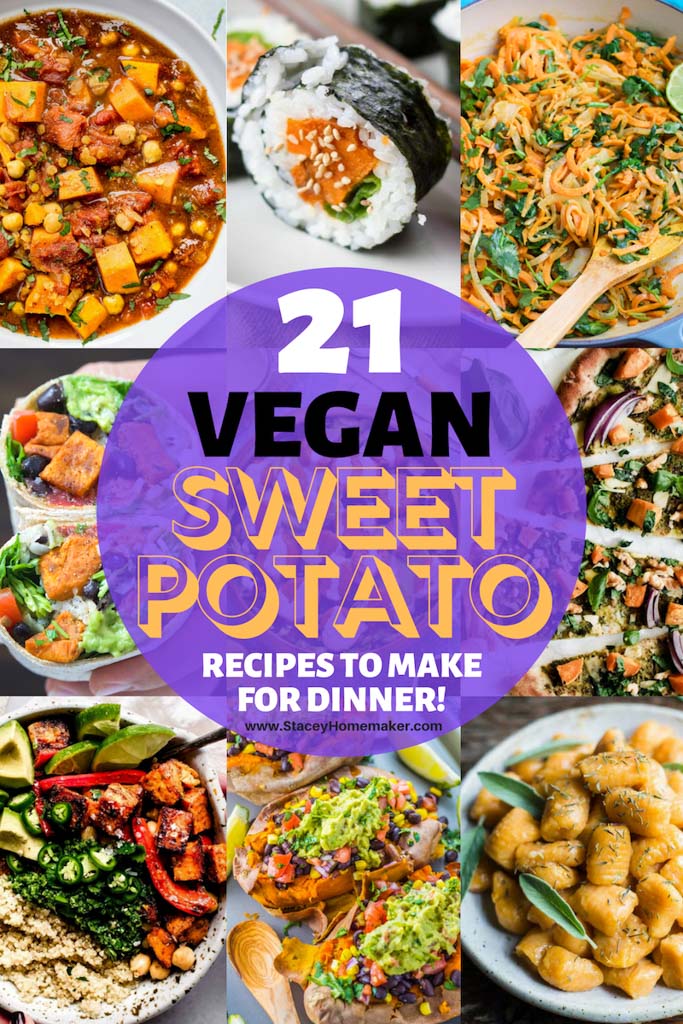 Want more easy vegan recipes? Join our vegan Facebook community below!
Ahhh the humble sweet potato. Sweet potatoes are delicious, healthy, inexpensive, and can be prepared in so many different ways! I always wondered why people only served them as a side dish at Thanksgiving. Of course, a simple roasted sweet potato (sprinkled with lots of cinnamon!) is always a delicious side dish option but the often under appreciated sweet potato can also be the star of your family dinner!
…