This is the ultimate guide to going stand up paddle boarding on the beautiful Weeki Wachee River. The guide includes everything that you need to know about Weeki Wachee + tips to have the best time!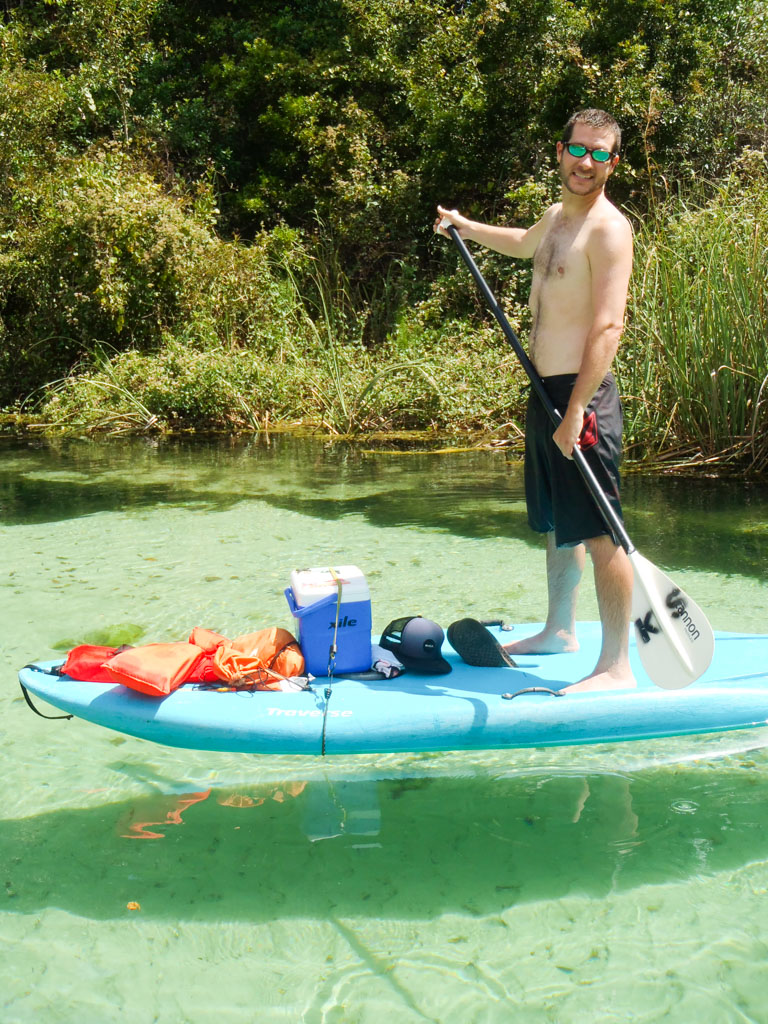 Did you know that the Seminole Indians named the Weeki Wachee river, it means "winding river" or "little spring." However, I'm not too sure why they called it Little Spring because the headsprings are filled with caverns and caves so deep that the bottom has never been seen!
The water of the Weeki Wachee river is a cool 74 degrees year round and every day, it creates 117+ million gallons of fresh water– that's mind-boggling! The water that flows from the Weeki Wachee headsprings winds its way for 12 miles to the Gulf of Mexico.
At the headsprings, you will find Weeki Wachee State Park as well as Florida's only spring-fed water park, Buccaneer Bay. Buccaneer Bay features a flume ride, water slides, a sandy white beach, tubing on a lazy river, kiddie pool, and a large floating dock in the middle of the spring. You can also enjoy a show featuring the world-famous Weeki Wachee mermaids!
The vibrant crystal water of the Weeki Wachee river is absolutely stunning, and it's home to a variety of wildlife (we saw fish, turtles, and manatees!), flora, and fauna. My husband and I recently went stand up paddle boarding on the Weeki Wachee River and such a fantastic time that I wanted to share our experience to encourage others to try it too!
If you're looking for more beautiful Florida destinations to visit, you should definitely check out the crystal clear Rainbow Springs! We love going there for the day too!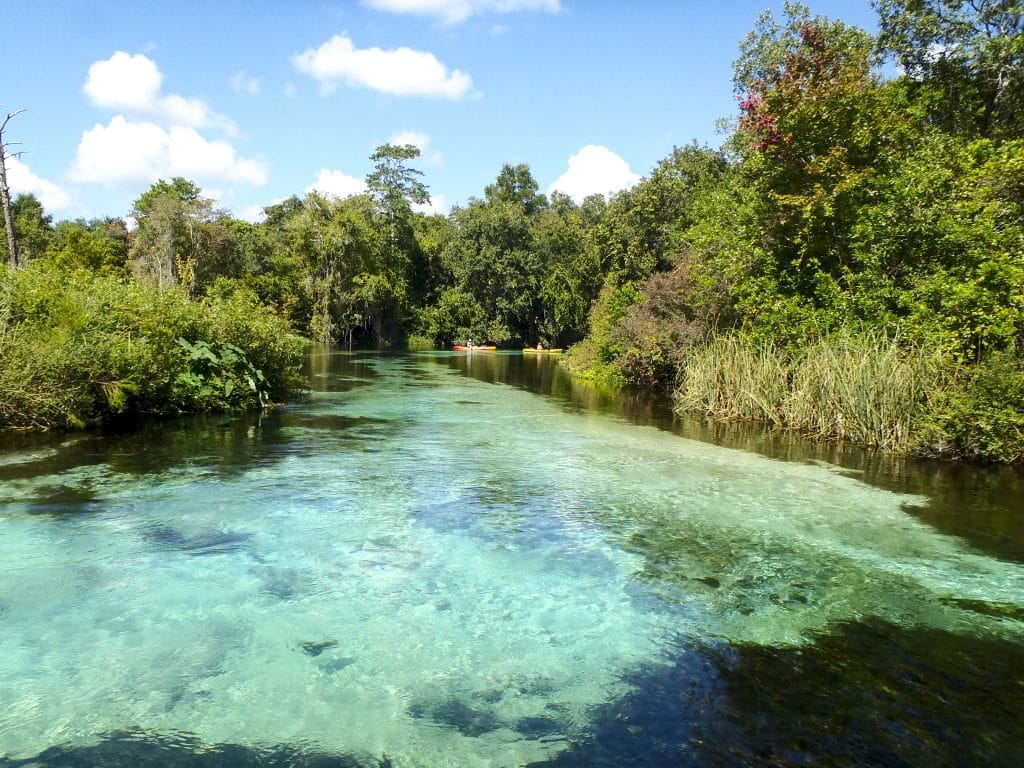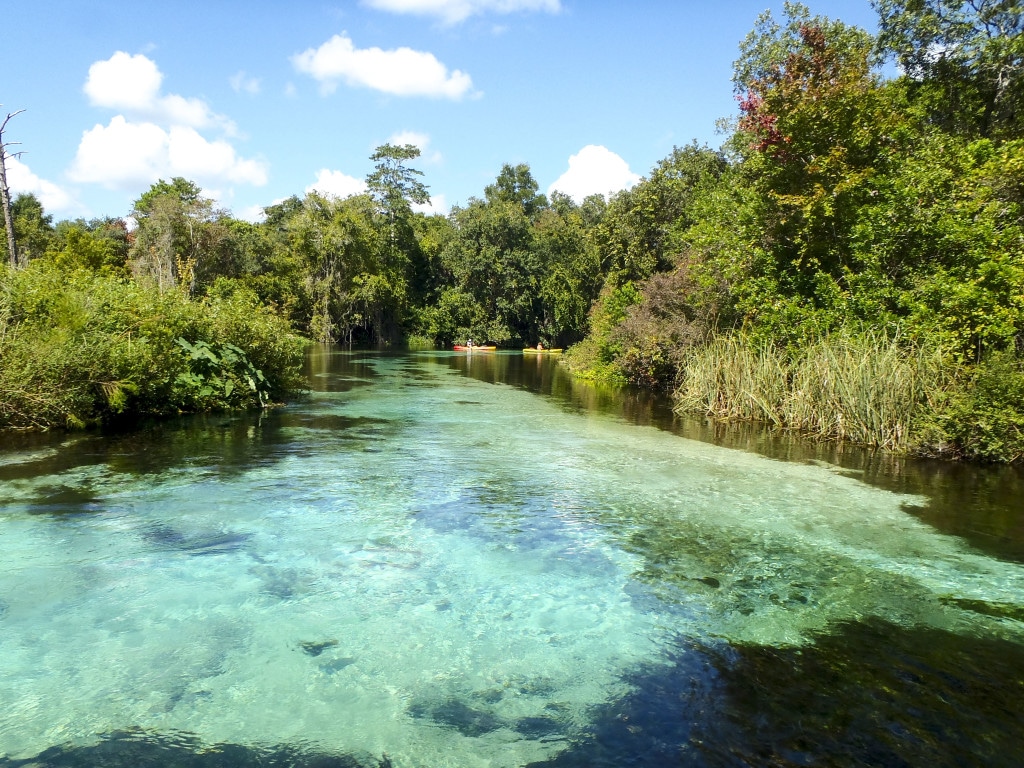 …