These vegan stuffed peppers are filled with delicious chunks of seasoned shredded jackfruit, your favorite salsa, and vibrant yellow rice! This easy to make gluten-free meal is ready in just one hour and it's sure to be your new favorite family-friendly meatless dinner!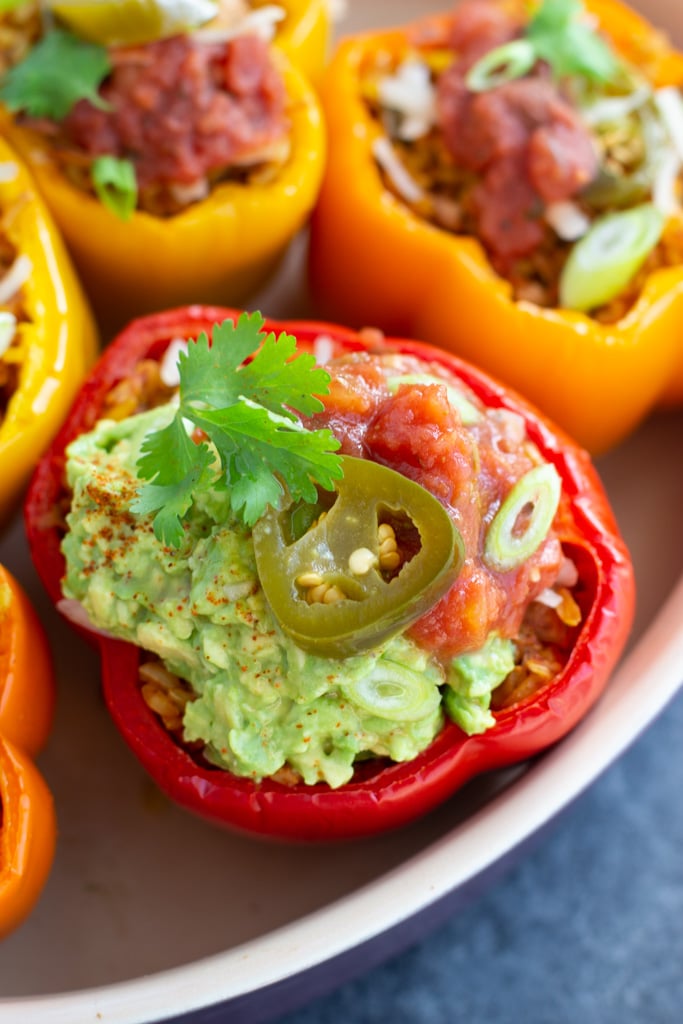 Before I was vegan, one of my go-to easy dinner recipes was to cook chicken breasts in a slow cooker with a jar of salsa. Then I would shred the chicken and mix it with the salsa and it would make it taste so flavorful! I would use the shredded chicken as a filling mixed with yellow rice for stuffed peppers, tacos, or enchiladas. Using store-bought salsa is such a quick and easy shortcut that adds so much flavor.
Now that I'm vegan, I make the same recipe, but I use shredded jackfruit instead of chicken. Jackfruit is the perfect replacement for chicken because it shreds perfectly and it tastes delicious! This meatless meal is super easy to make, customizable, and it's ready in just one hour!
…