Stuffed portobello mushrooms loaded with pesto cashew cream filling, juicy rainbow cherry tomatoes, and so much flavor!  Vegan, dairy-free, gluten-free.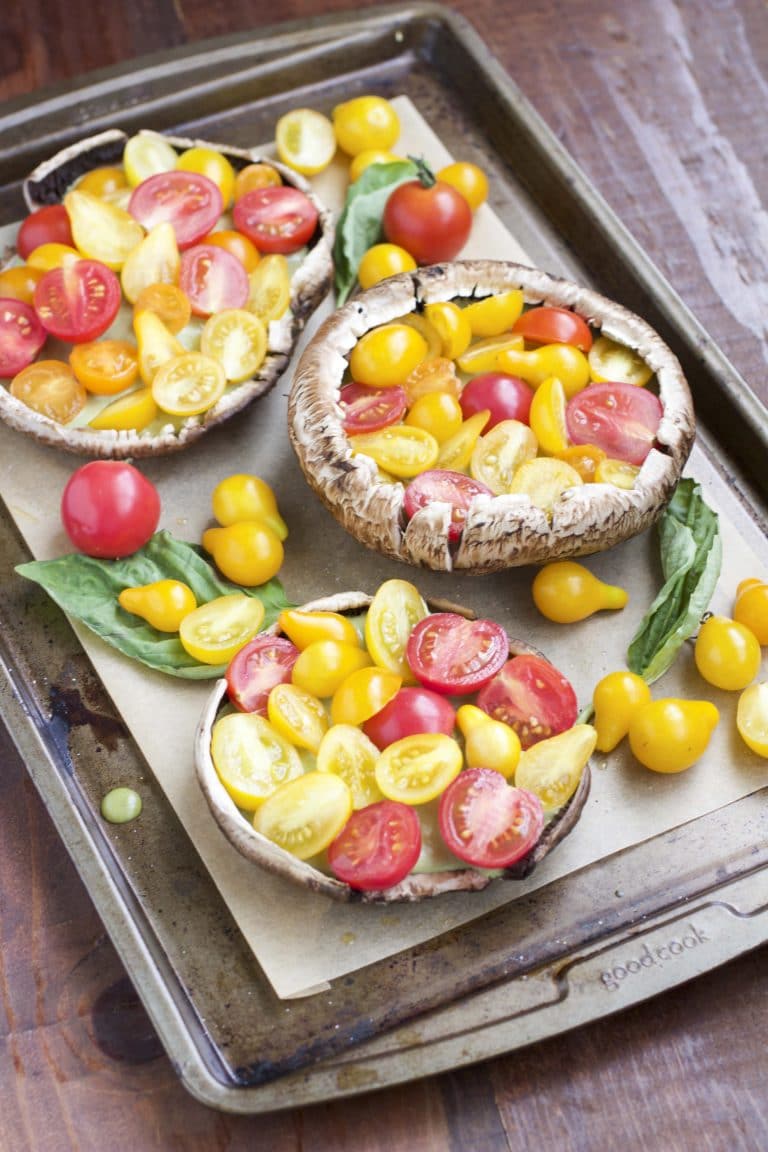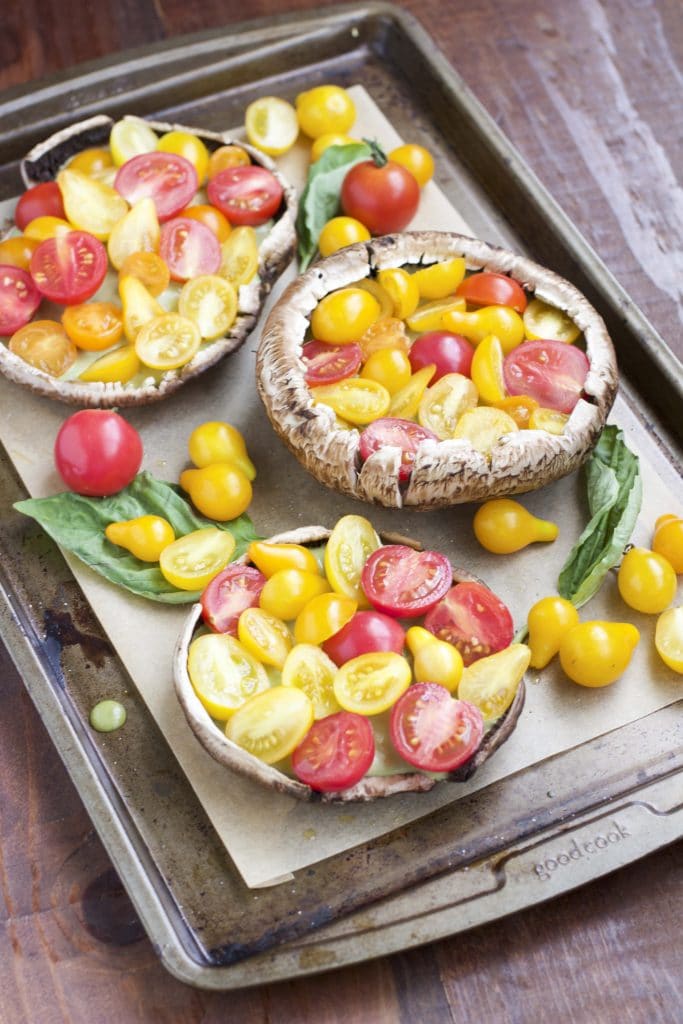 I'm celebrating the end of summer with one of my favorite rainbow cherry tomato stuffed portobello mushroom recipes!
Fall officially starts this Thursday and I'm so ready!
It's been getting harder and harder to find all of my favorite fruits and veggies like blueberries, blackberries, strawberries, and these lovely rainbow cherry tomatoes. Don't you just love all the bright colors? I love looking at them, taking pictures of them, and especially eating them!
I got my mom hooked on the rainbow cherry tomatoes too after I shared my recipe for rainbow cherry tomato balsamic avocado toast a few months ago. I know this because she likes to send me pictures of her breakfast every morning. In case you didn't know, my mom was the original food blogger! At least, that's what we like to say! =)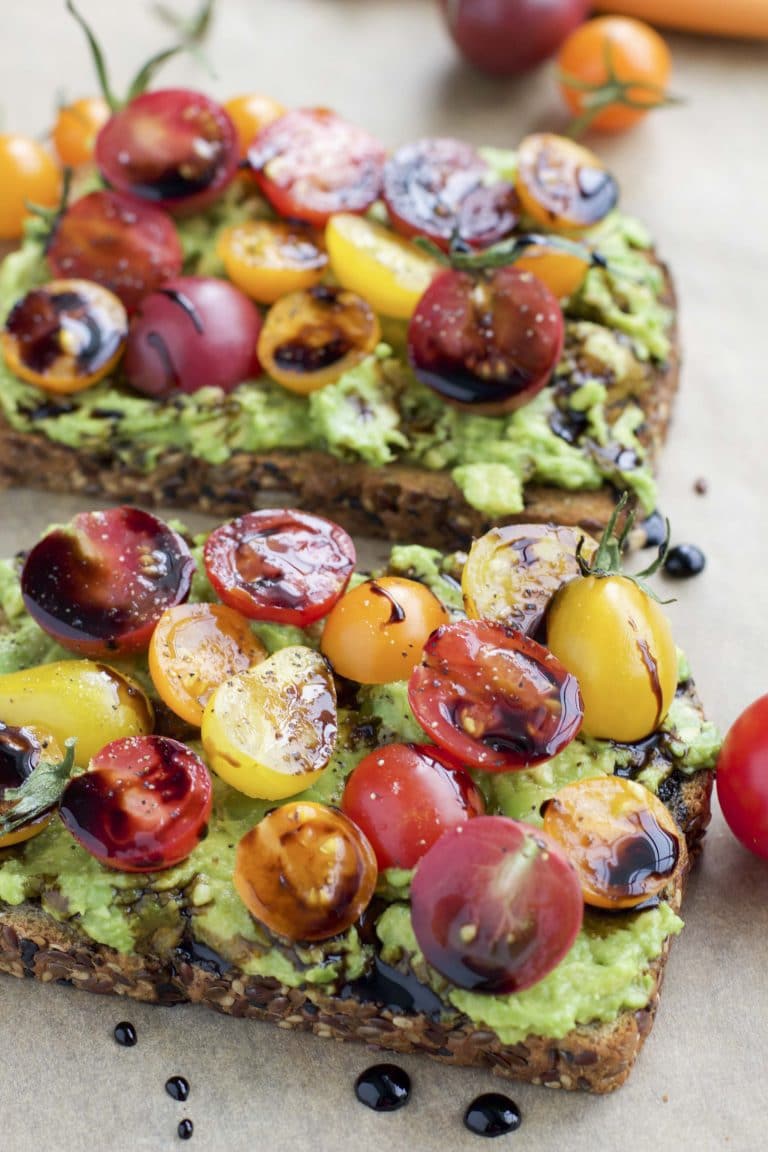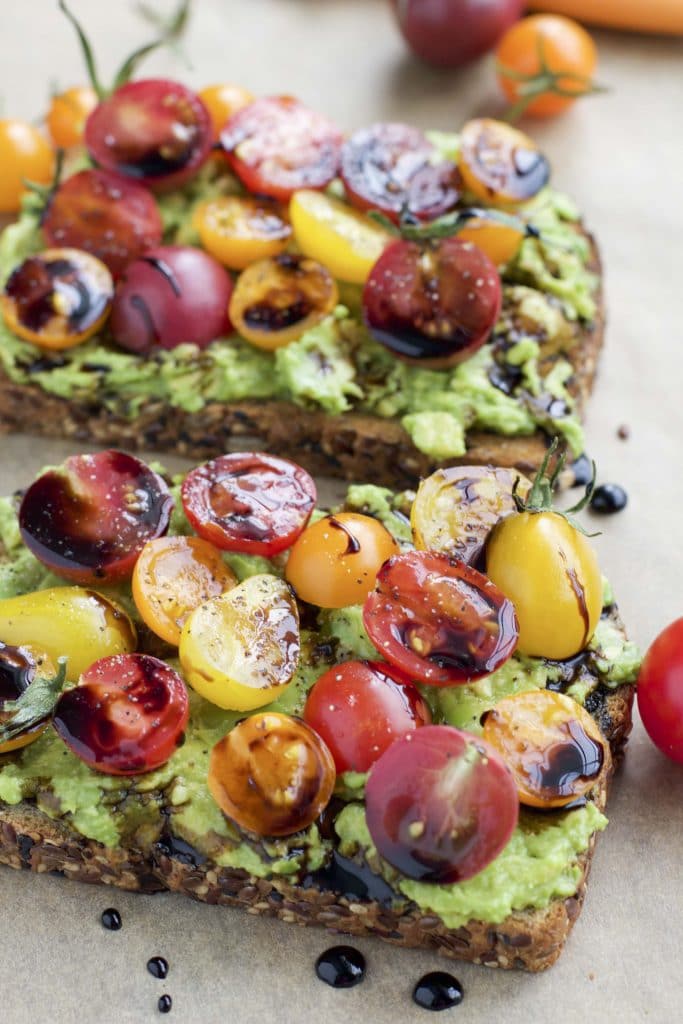 My mom has been taking pictures of her food ever since I can I remember. When I was little, people would come up to us in restaurants and ask. "Do you work for a cooking magazine or the Food Network, why are you taking pictures of your food?" At the time, I was embarrassed and never wanted to take or pose for pictures but I guess it runs in my blood because I do the same thing now!
My mom always told me that if you take a picture first then you can remember it forever, otherwise, the details are forgotten as soon as you eat it. Before it was cool to Instagram your food pics, my mom was taking her roll of film to Eckerd Drugs, developing her pictures and scrapbooking them to show to her friends.
…