I don't say this lightly. This truly is the best vegan stroganoff recipe! The ultra-rich and creamy sauce coats every bite of this jackfruit and mushroom-loaded dish, it's oh-so-satisfying. Vegan, & gluten-free.
*I originally shared this recipe on 4/19/17 but I updated it with new pictures and better recipe instructions on 6/15/19.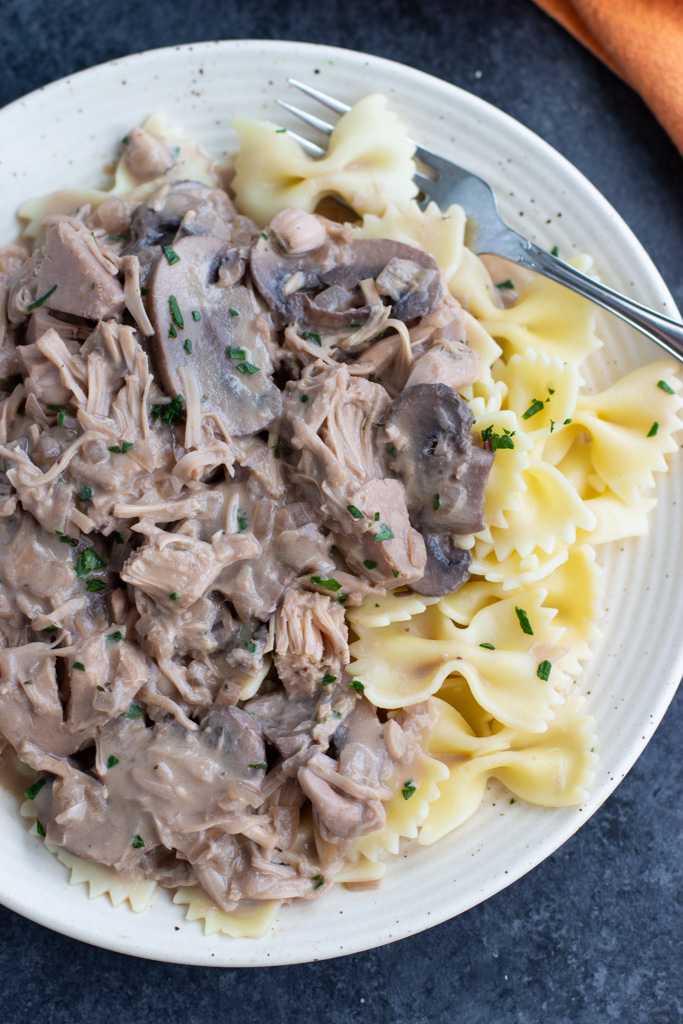 I truly believe that this is the best vegan stroganoff that you'll ever taste! If you're craving comfort food then this is what you should make, it will definitely hit the spot!
I don't cook with vegan butter or wine that often, I save it for when I want something especially decadent like this vegan mushroom stroganoff recipe. The sauce is so creamy and rich, and the way it coats each noodle will make your mouth water with anticipation of tasting it.
You won't miss the beef in this meatless stroganoff either because of the delicious tender chunks of shredded jackfruit. This dish will please even the pickiest meat-eater.
…