Every bite of these cheesy vegan scalloped potatoes is ultra-rich, super creamy, and loaded with spinach! Complete your weeknight dinner or holiday meal and impress your family with this decadent oil-free and gluten-free side dish!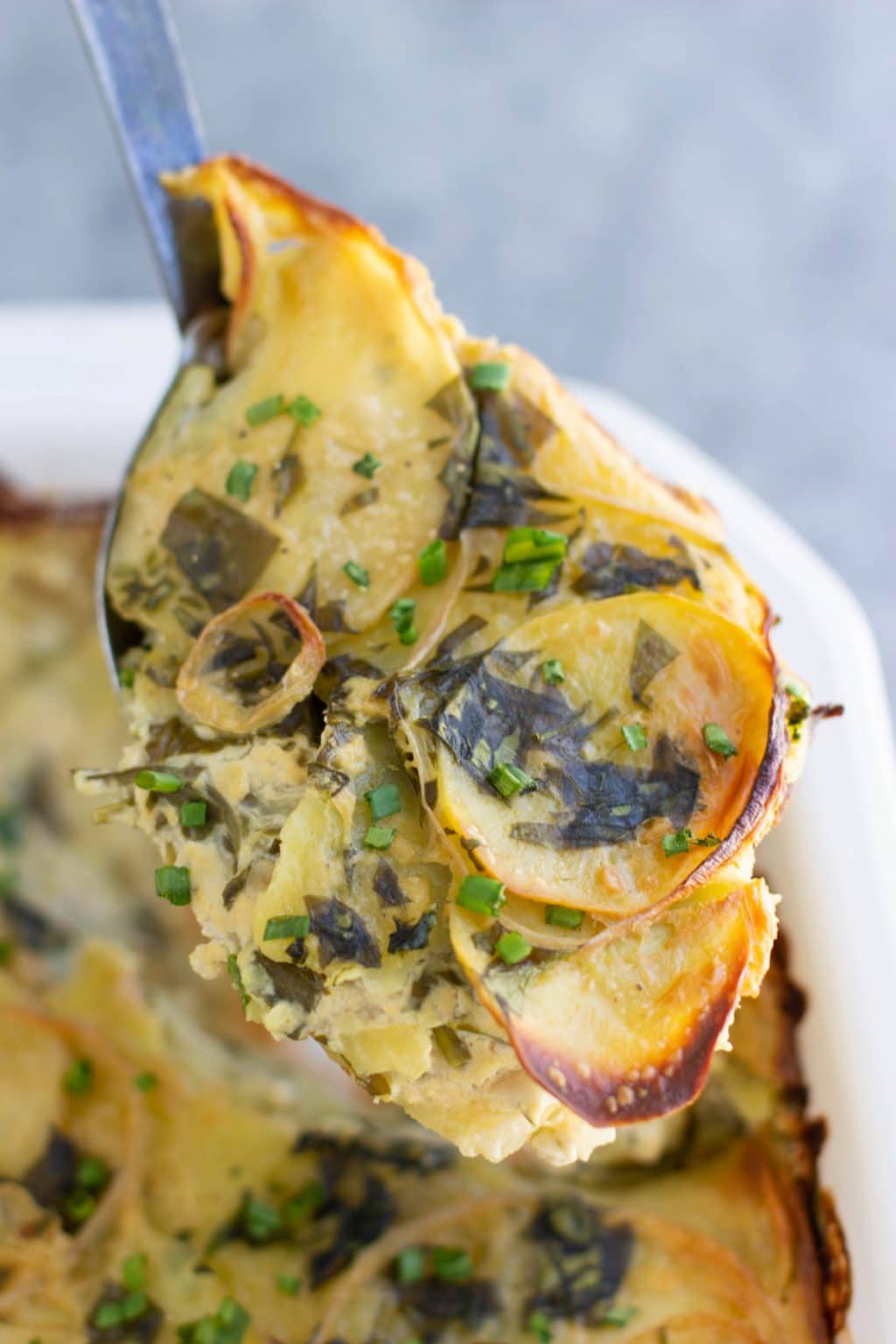 I'm SO excited to share this easy vegan scalloped potatoes florentine recipe with you! This vegan casserole is pure healthy comfort food, and I think that you're going to fall in love with these decadent potatoes just like I have. Honestly, I can't stop eating these dairy-free cheesy potatoes. I've been eating leftovers for breakfast all week, it's that good!
These potatoes are SO rich and SO creamy, and the addition of spinach is such a yummy twist on a traditional classic. Any chance that I get to hide some extra veggies in a meal is a win for me! Every bite is loaded with perfectly cooked potatoes, onions, garlic, spinach, and the creamiest cashew-based white sauce! Seriously, it's so decadent and delicious.
…