This is the best vegan spinach artichoke dip you'll ever taste! It's loaded with spinach, artichokes, garlic, and the creamiest sauce! Vegan & Gluten-free.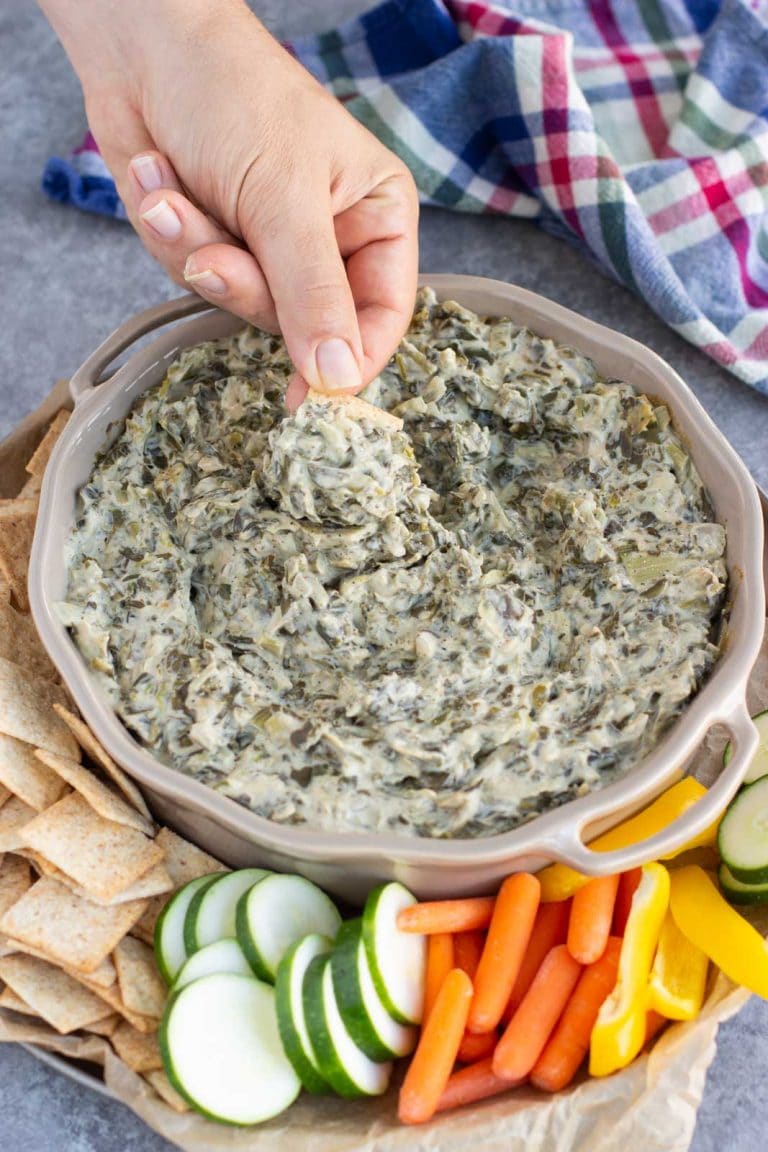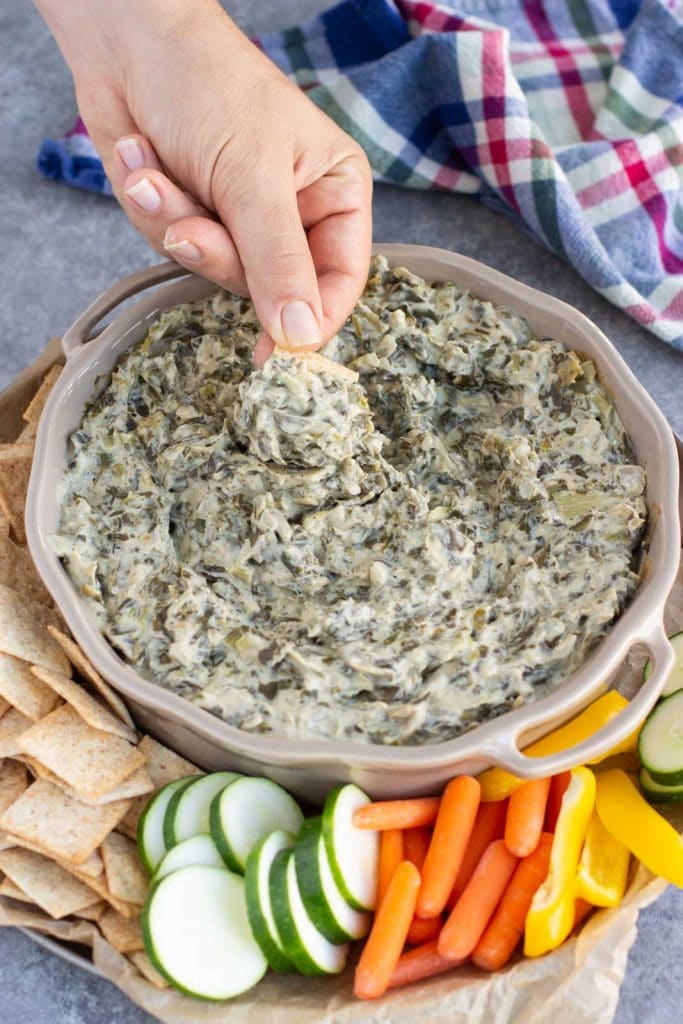 I've always loved spinach artichoke dip– I mean who doesn't? It's the best dip!
I used to only get to enjoy spinach artichoke dip when we would go out for dinner and I would order it for an appetizer. It was definitely a treat food for me because the dairy version was loaded with butter, heavy cream, and cheese. This vegan spinach artichoke dip is, dare I say, even better than the dairy-based dip that I used to love.
I've been on a mission to veganize all of our favorite dishes, and this vegan spinach artichoke dip is our favorite so far! It's better than the original version, it's loaded with healthy plant-based ingredients, and it's ready in 30 minutes! You can't beat it!
…