This nourishing vegan lemon orzo soup has been fully loaded with the addition of artichokes, mushrooms, and great northern beans. It's wholesome, nourishing, comfort food! Vegan, soy-free, nut-free, dairy-free.
*This post contains affiliate links.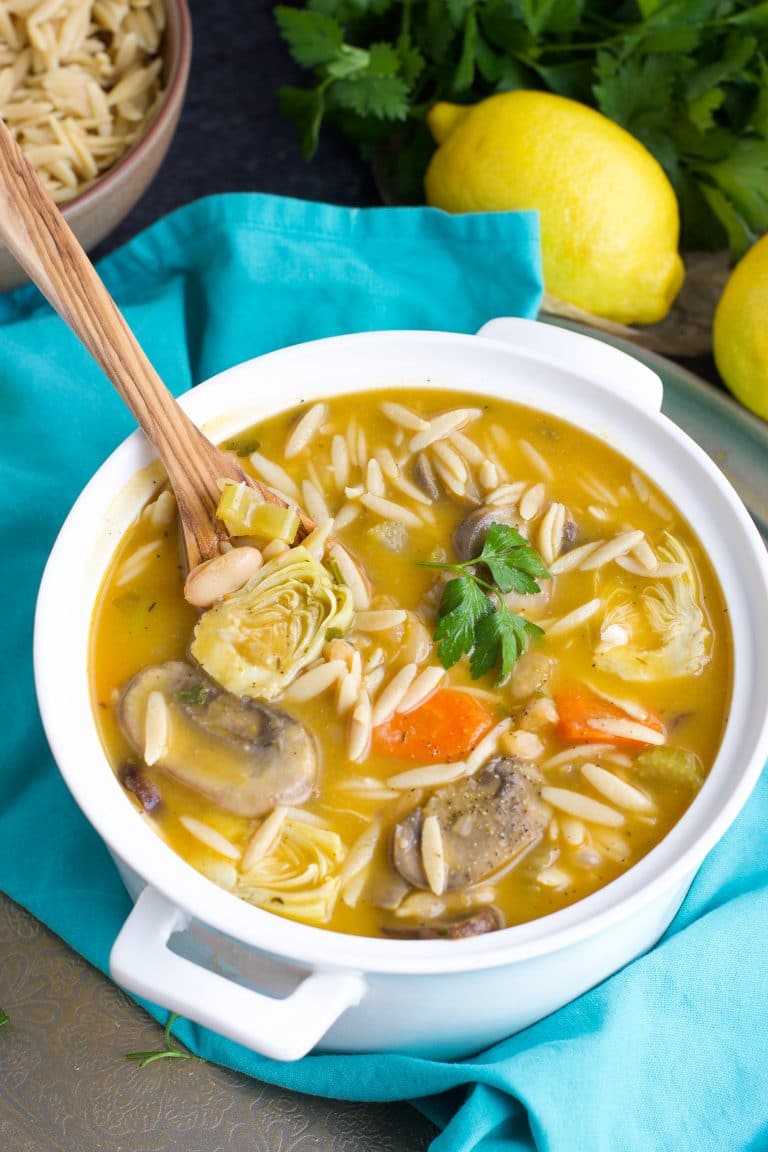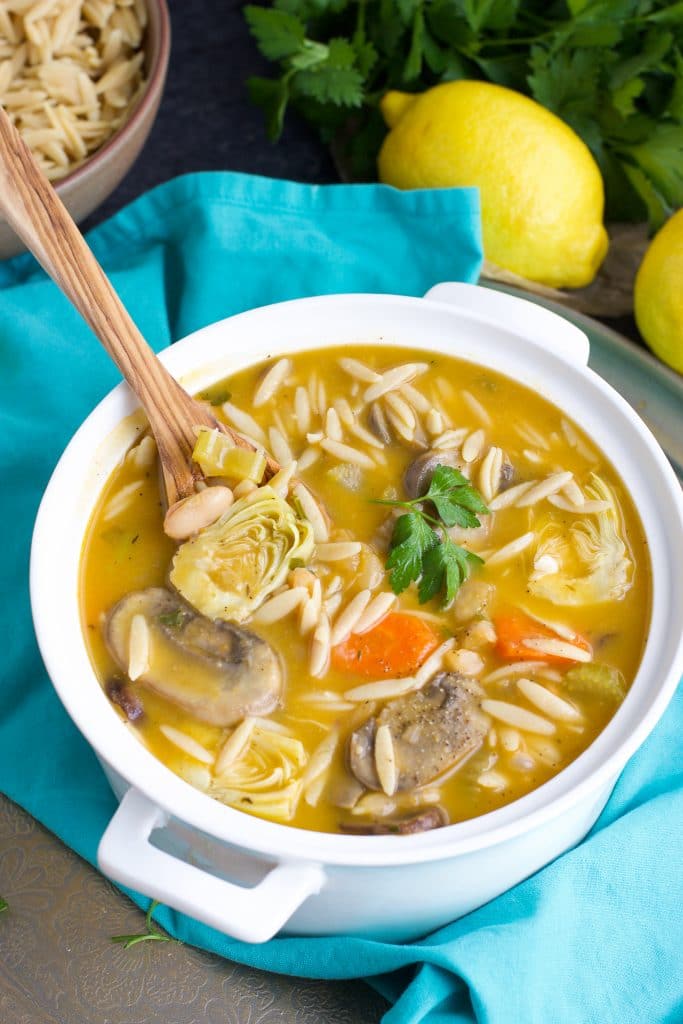 Want more easy vegan recipes? Join our vegan Facebook community below!
Soup is one of my favorite meals to cook, especially comfort food soups like white bean chili or creamy vegan broccoli cheese soup.
Most people only want to eat soup during the cooler months of the year (like my husband) but I love it during any time of the year. This lemon orzo soup is cozy, comforting, and perfect for a cold night. But it's also a bright, lemon-infused, bowl of sunshine that's much lighter than a creamy-based soup so it's delicious during the summer too!
This lemon orzo soup is also my go-to recipe to make when I'm feeling sick. I love the lemon garlic flavor combination and it's also great for your immune system. Forget chicken noodle soup, this is what you should make! …