Creamy roasted red pepper tomato soup with a protein and flavor-packed scoop of basil pesto quinoa in the middle. Gluten-free and vegan.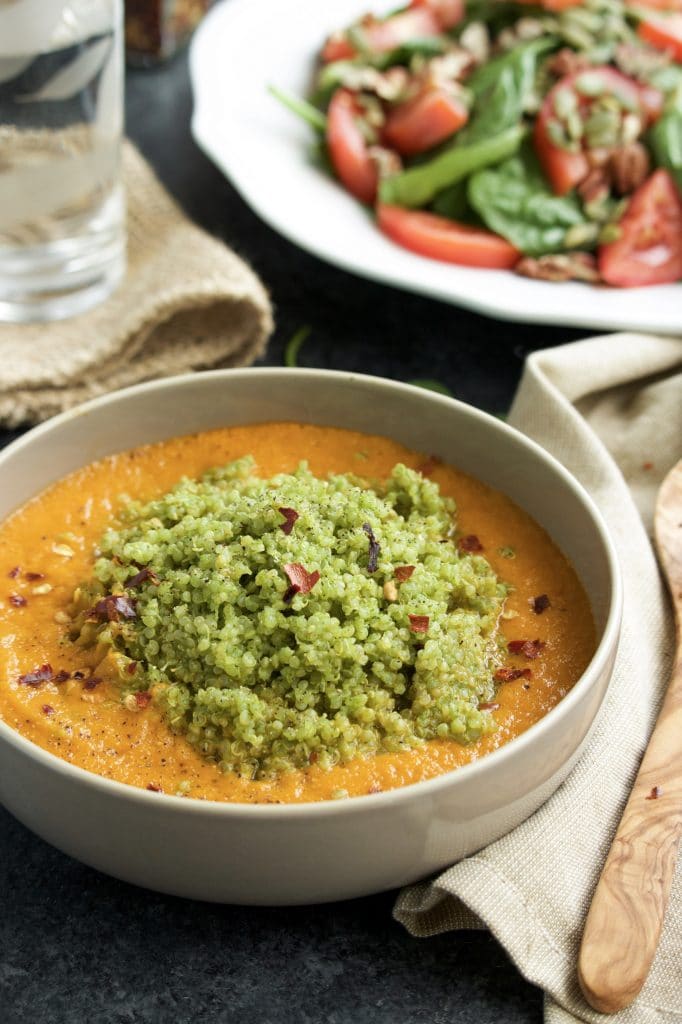 Go figure, this delicious recipe actually came to be because I didn't feel like cooking dinner. Let me explain.
I got sucked into the Pinterest black hole looking for front porch fall inspiration right until Travis was on his way home for dinner. I didn't have time to cook up a new meal and I really didn't feel like doing that either. I rummaged through the fridge looking for something filling that I could throw together easily.
Hmmm…I could make tempeh wraps, pb&j sammies, or I could combine the leftover roasted red pepper tomato soup and plain quinoa that I had from the mandarin orange spinach quinoa salad that we had for lunch.
…