This is the best mushroom barley soup and it will be your go-to recipe during cold and flu season! It's filled to the brim with immune system boosting ingredients and you can get it on the dinner table in 35 minutes! Vegan, dairy-free, nut-free.
***This post contains affiliate links.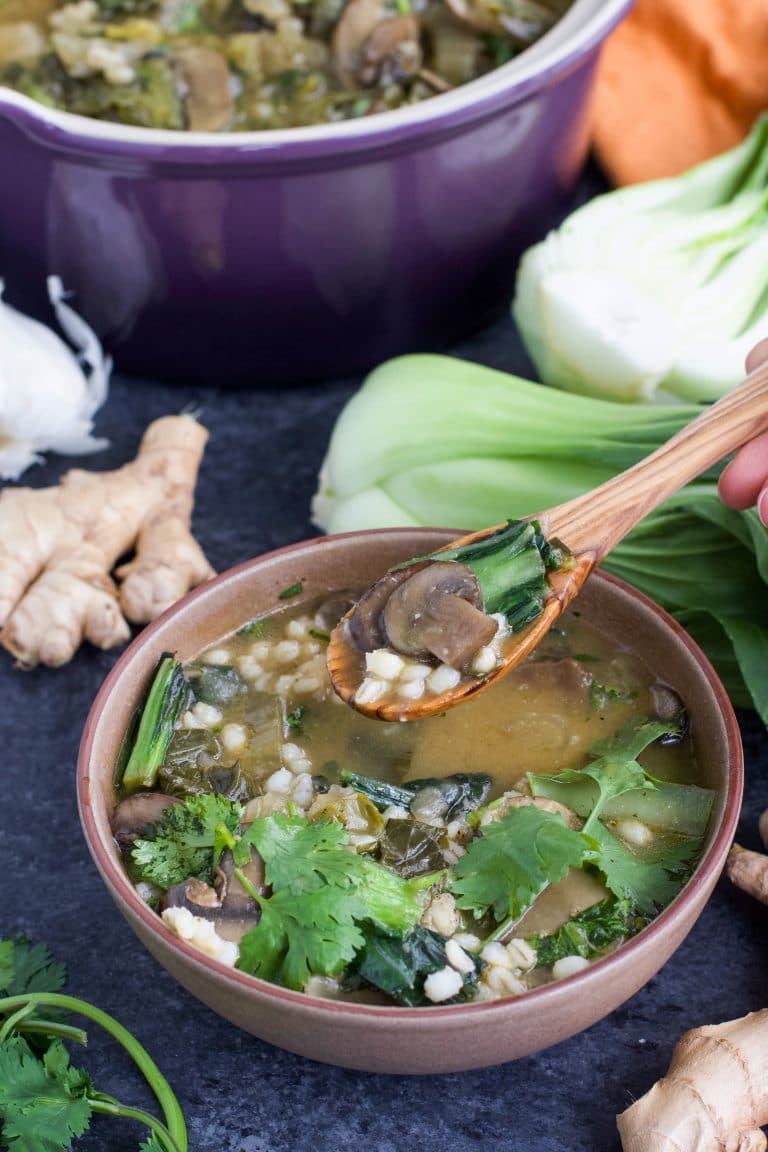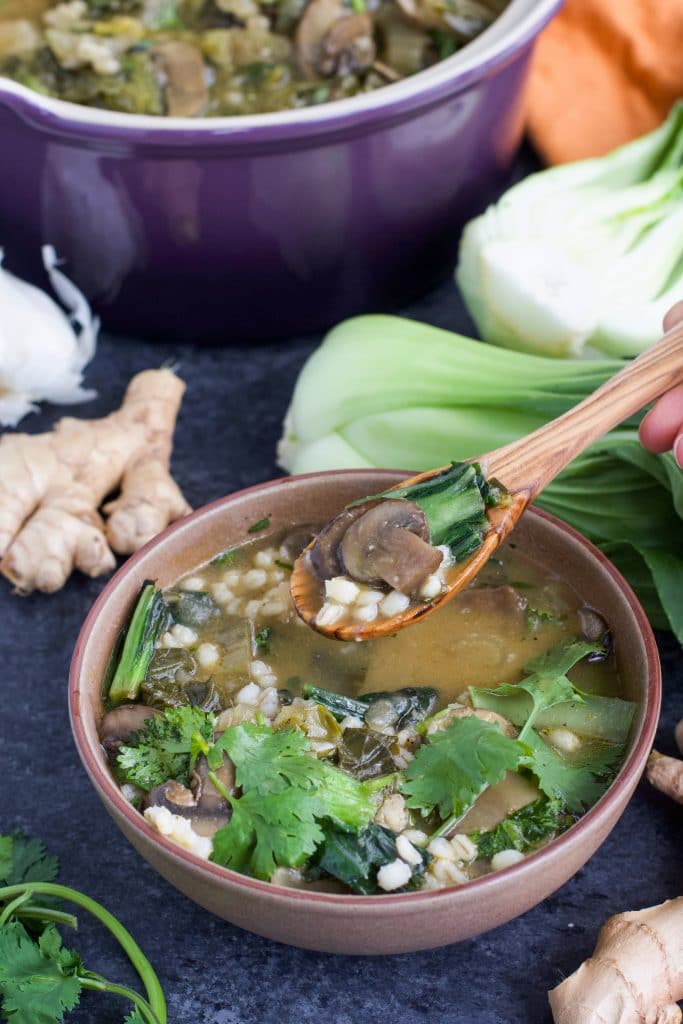 Ughhh…lately, it seems like everyone around me is coming down with the flu. Unfortunately, I still have to go out into the world and be around all the sickies even though I'd rather just stay in my safe little bubble at home.
I don't want to get a flu shot so I try to focus on naturally boosting my immune system by taking supplements (vitamin c, zinc, elderberry, oil of oregano) and eating whole foods that are immune system boosting.


The easiest way for me to get a boatload of immune system boosting foods into our diets is by putting them all into one delicious and hearty mushroom and barley soup!
I also like to make this nourishing lemon artichoke orzo soup when we start to feel a cold coming on.
…