This vegan version of a classic recipe for easy, creamy slow cooker chicken wild rice soup is exactly what you want to eat on a chilly winter night. Vegan, gluten-free, oil-free.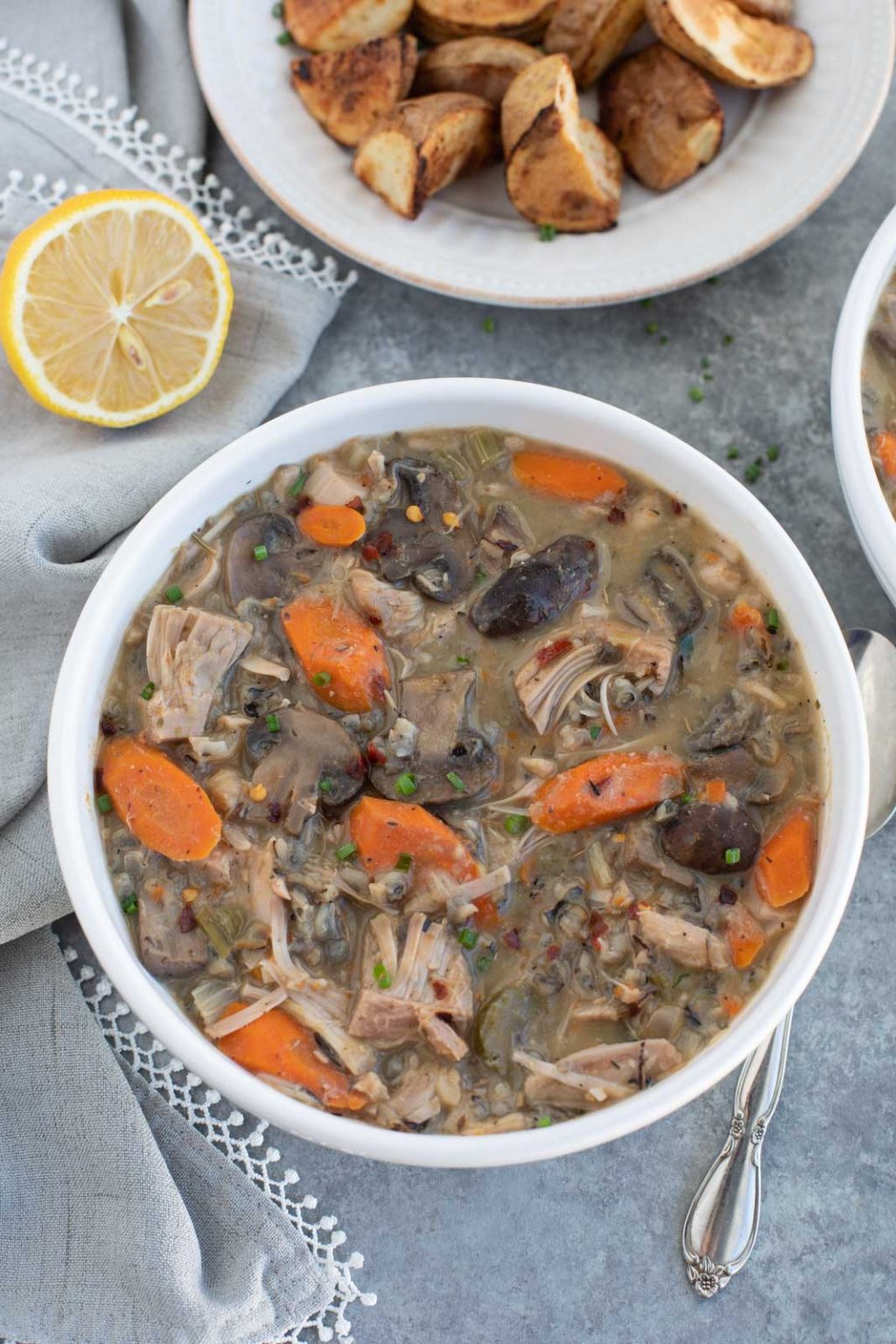 Surprise! This chicken wild rice soup recipe doesn't have any chicken in it! You won't miss it, I promise.
Just because we're vegan doesn't mean that we don't love rich and creamy soups with broth so thick that it coats the back of your spoon.
On really cold nights, my go-to recipe used to be animal-based chicken and wild rice soup. You know the soup, it's loaded with chicken, cream, butter, etc. We had our first cold front of the season last week and we have another one coming next week so I started thinking about how I could recreate our old favorite cold-weather recipe.
…