Vegan chipotle mayo combines spicy chipotle peppers in adobo sauce with creamy vegan mayo, buttery avocado, and a pop of freshness from lime juice and cilantro. This zesty sauce is perfect to use for tacos, enchiladas, burrito bowls, or as a veggie burger sauce. It's naturally gluten-free with an oil-free option included.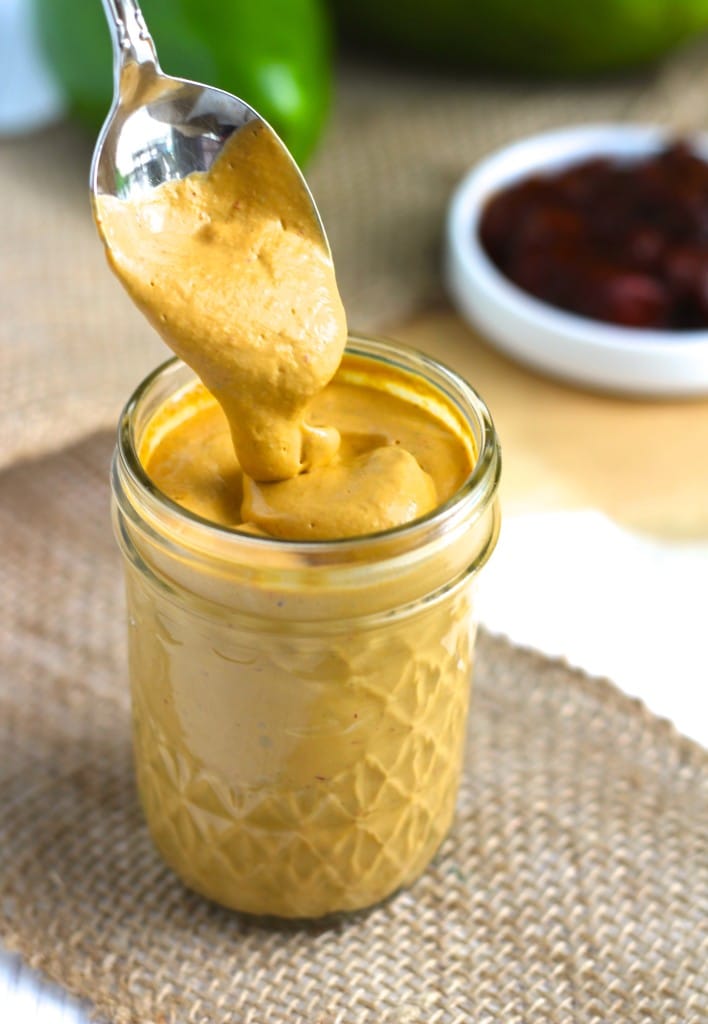 Once you taste this zesty, spicy, creamy vegan mayo, you're going to want to put it on everything! Chipotle peppers add the perfect amount of zing and delicious flavor to any dish! From crispy (oil-free) baked tofu tacos and black bean burritos to jackfruit enchiladas and lentil crunchwraps, vegan chipotle mayo is the perfect condiment to put on everything!
Besides tasting delicious, this creamy chipotle sauce recipe is beyond simple to make in about 5 minutes and you can enjoy it in so many different ways!
…