This is the best vegan grilled cheese recipe! This delicious sandwich is loaded with creamy avocado, tender zucchini, tomatoes, fresh spinach, vegan cheese, a flavorful pesto spread and then it's pressed to crispy perfection!
*This recipe was originally posted on 5/28/15 but I updated it with better recipe instructions on 9/19/19.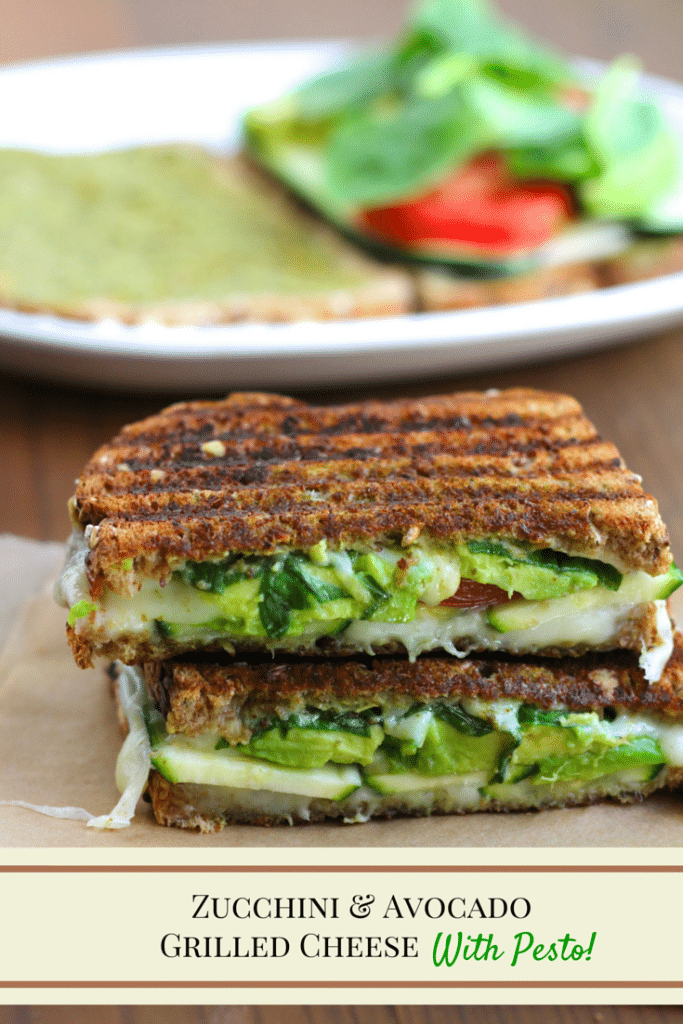 Want more easy vegan recipes? First, read this Step-by-Step Guide to Veganism and then join our vegan Facebook community below!


Trust me when I say that this is the ultimate vegan grilled cheese sandwich! The combination of flavorful pesto sauce with creamy vegan cheese (you can find my favorite vegan cheese suggestions below!), zucchini, creamy avocado, tomatoes, and spinach all pressed between two slices of crispy Ezekialal bread is so bomb!
You don't need to go out to a restaurant to get a perfectly pressed grilled cheese sandwich when you can make it yourself at home! This is going to be your new favorite gourmet vegan sandwich to make for lunch over and over again!
…