Watermelon salsa is the best summer snack, it's fresh, fruity, and absolutely delicious! You'll love the sweet and tangy flavors in this refreshing twist on classic salsa! Vegan & gluten-free.
*This recipe was originally posted on 7/24/16 but I updated it with better recipe instructions on 6/29/19.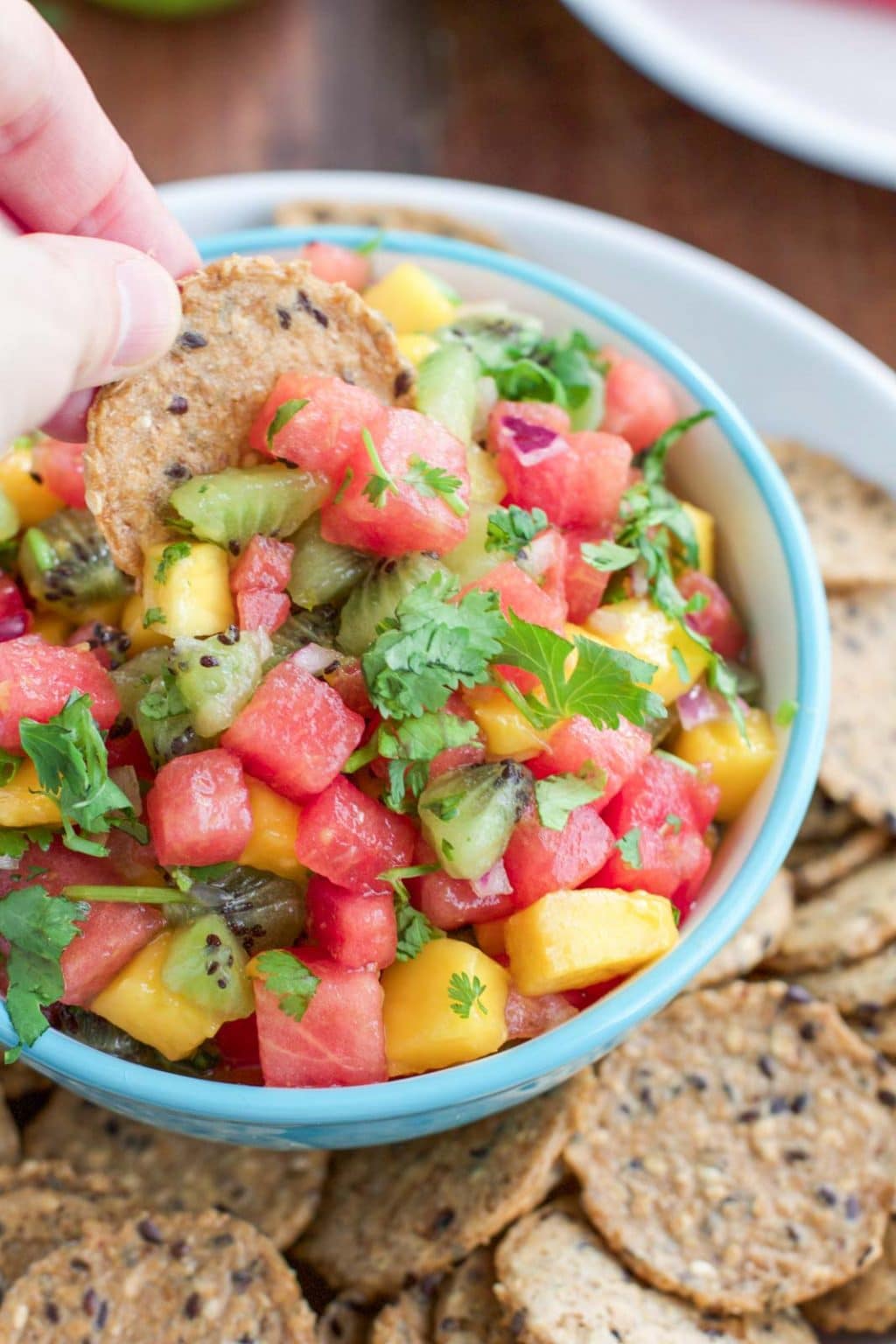 Want more easy vegan recipes? Join our vegan Facebook community below!
If you're a fan of watermelon and you like salsa then you're absolutely going to love this fresh fruit salsa! The combination of sweet watermelon and tropical mango, tangy chunks of kiwi, spicy red onions, and zesty fresh lime juice is delish!
This watermelon mango salsa is the best summery snack and it's the perfect way to eat up all that fresh and juicy watermelon that is so abundant this time of year. You can scoop it up with crackers or make a summer-inspired tray of nachos!
…