Once you try this easy to make lemon garlic oven roasted asparagus you'll never want to eat asparagus any other way! The lemon, fresh garlic, & vegan parmesan gives it so much flavor and it turns out perfectly cooked every time! Vegan & gluten-free.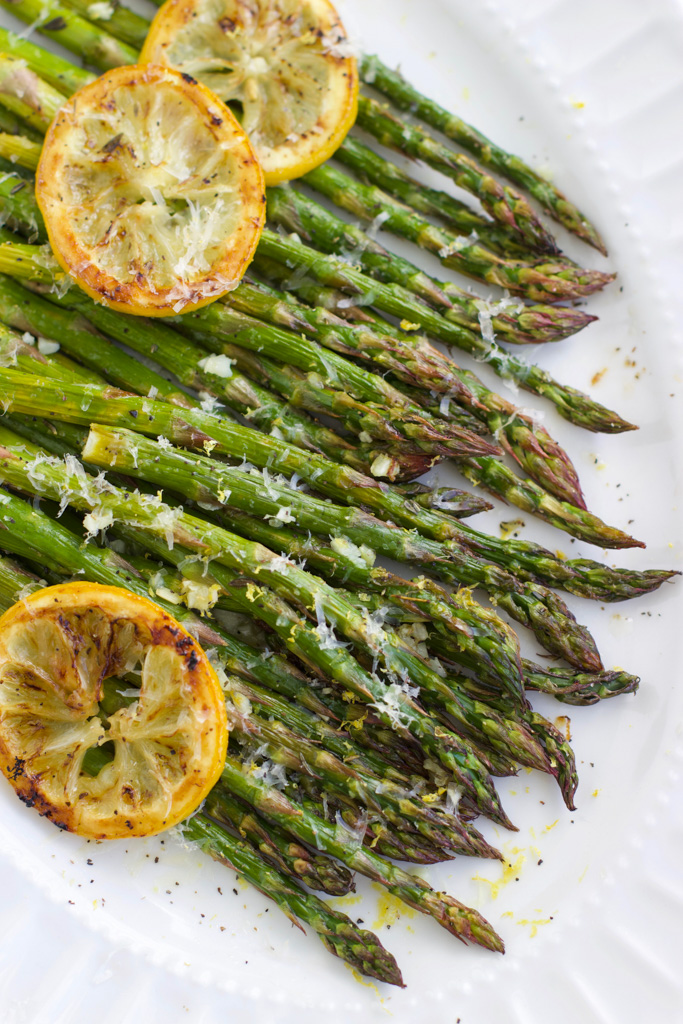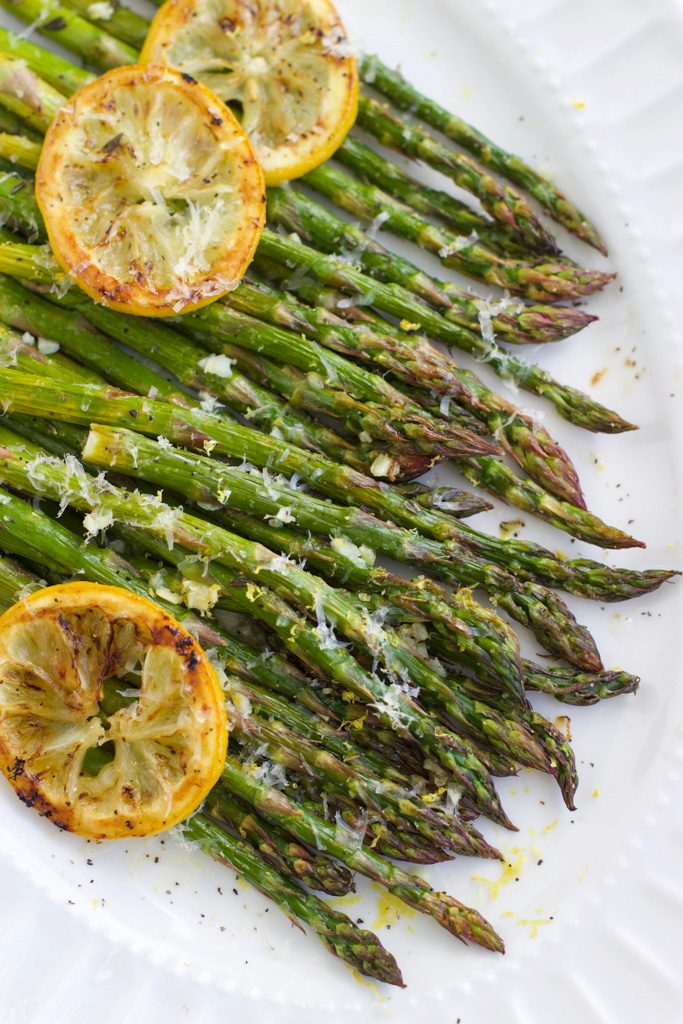 Want more easy vegan recipes? Join our vegan Facebook community below!
I was super excited when I found overflowing bunches of organic purple-tipped asparagus at my local market for only $3.99 yesterday! That's a fantastic price!
I had been so happy to find organic honeybells, blueberries, and papaya that I had forgotten that spring is also asparagus season! Technically, April is prime time for asparagus so I'll definitely be making this lemon garlic oven roasted asparagus a lot over the next few weeks. I hope you will be too!
I can promise you that you're not going to find a more flavorful roasted asparagus recipe than this one. I used all of my favorite flavors: fresh garlic, lemon, thyme, and vegan parmesan cheese to just blow this recipe out of the water.
It's ridiculously delicious and easy to make. In addition to being super tasty, this easy asparagus recipe is also low-carb and vegan keto friendly. Here are more low-carb vegan recipes and vegan keto recipes if you need more inspiration!
A big punch of the flavor comes from using fresh garlic cloves and not just dried garlic powder. I use garlic powder a lot when I cook but some recipes are just better with fresh garlic.
There's definitely a trick to roasting asparagus with fresh garlic though. If you add the garlic too early or if it's cooked at too high a temperature it will burn and the flavor of the dish will be ruined.
Soooo how do you get around that problem but still get to enjoy the flavors of fresh roasted garlic with your lemon parmesan asparagus? Keep reading to find out!
…