These baked lentil meatballs are perfectly tender on the inside, firm on the outside, and loaded with so much flavor! This will be your new go-to vegan meatball recipe! Enjoy these easy vegan meatballs with a big bowl of spaghetti for the ultimate comfort food meal! Vegan, gluten-free, oil-free, and nut-free.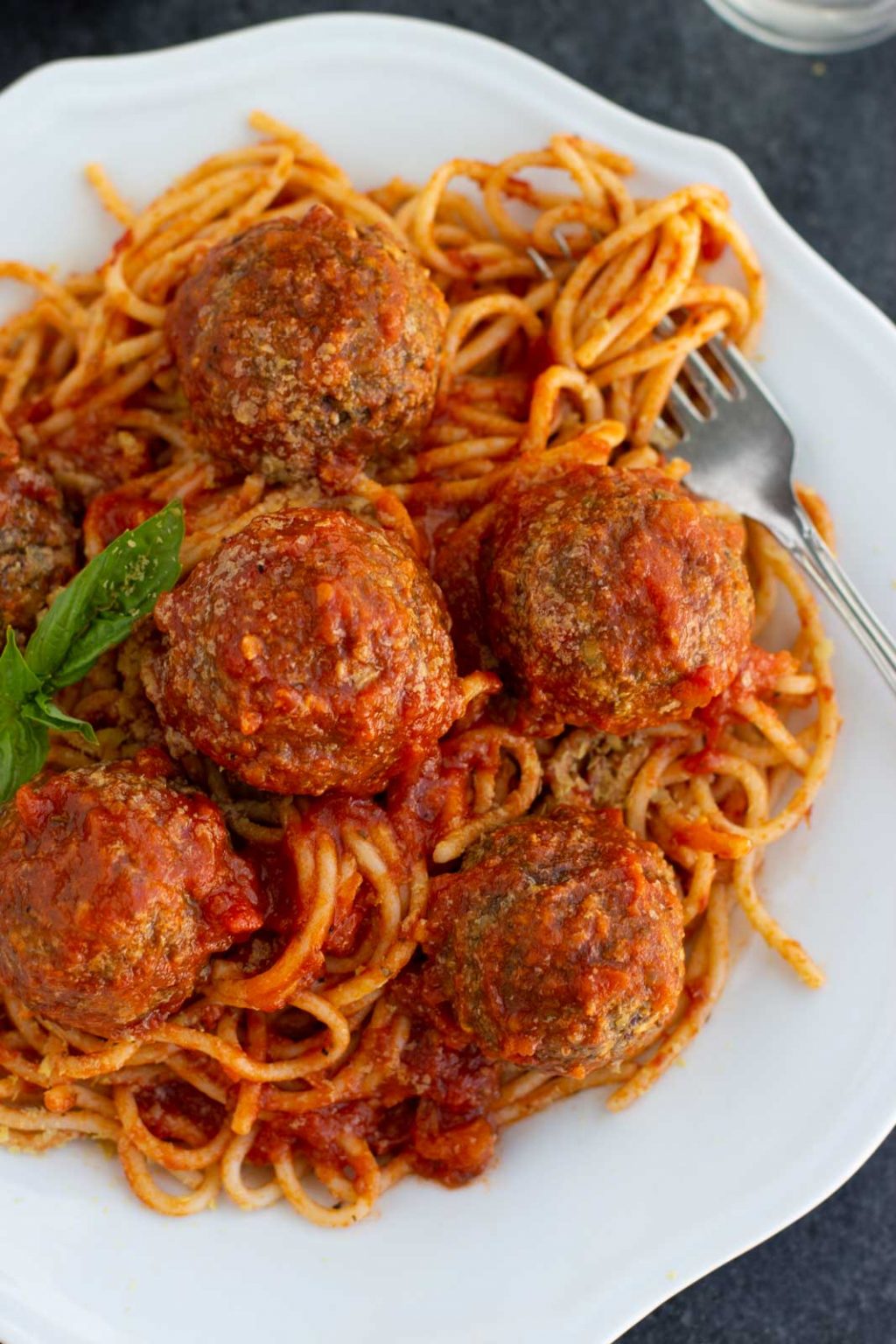 Want more easy vegan recipes? First, read this Step-by-Step Guide to Veganism and then join our vegan Facebook community below!


Skip the store-bought frozen meatballs, this is going to be your new favorite go-to vegan meatball recipe! These lentil meatballs have so much flavor and they have the best texture! The inside is perfectly tender and moist but the outside is firm but not dry. I guarantee that these lentil meatballs won't fall apart on you, they have a perfect consistency!
Pair these easy to make lentil meatballs with your favorite noodles and tomato sauce for the ultimate vegan comfort food dinner! Keep reading to find out how to make crowd-pleasing vegan meatballs in just a few simple steps.
…