If you're vegan and you're planning a Disney vacation, you need this list of the best quick service Disney World meal options. Eating vegan at WDW isn't hard or expensive, you just need to know where to go and what to order!
*This list was originally posted on 10/19/17 but I updated it with new pictures and current information on 6/16/19.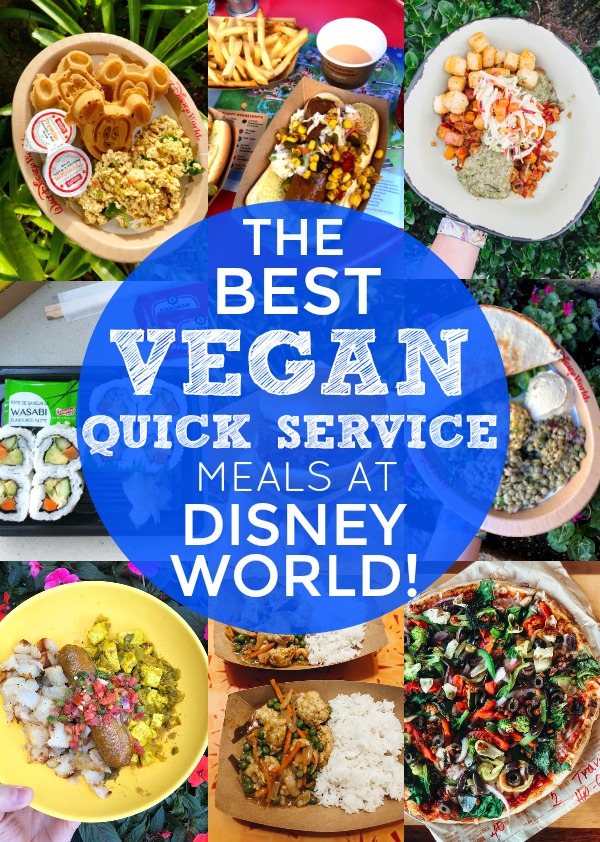 I'm vegan, I'm a Disney World local, I love to eat, and I've eaten at a lot of Disney quick service restaurants over the years. You can trust my taste buds, they won't steer you wrong! This isn't just a list of all the vegan quick service options, it's only a list of the best vegan quick service options at Disney World.
I've compiled this list of the 13 best vegan Disney World quick service restaurants to make it easy for you to find the most delicious, fast, and inexpensive vegan food on your next Disney vacation!
…