The BEST easy vegan quesadillas with loads of creamy cheese, zucchini slices, fresh spinach, and juicy artichoke hearts. These quesadillas will please everyone in the family! Vegan.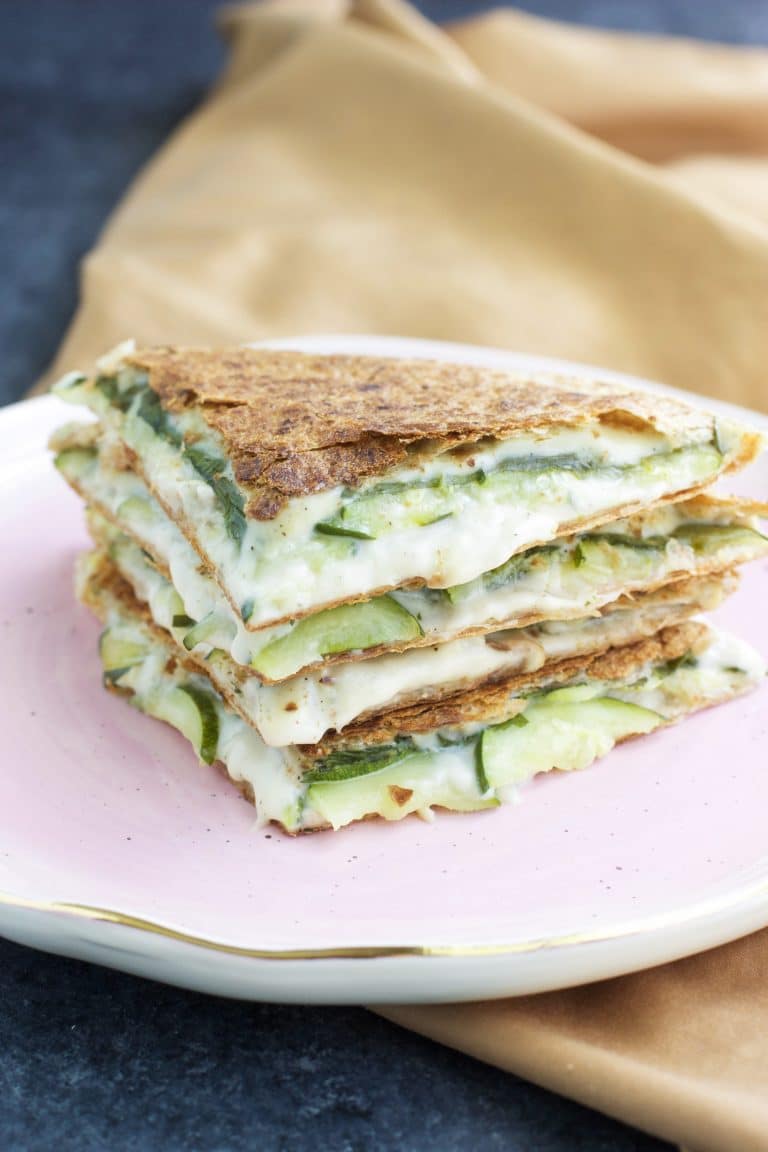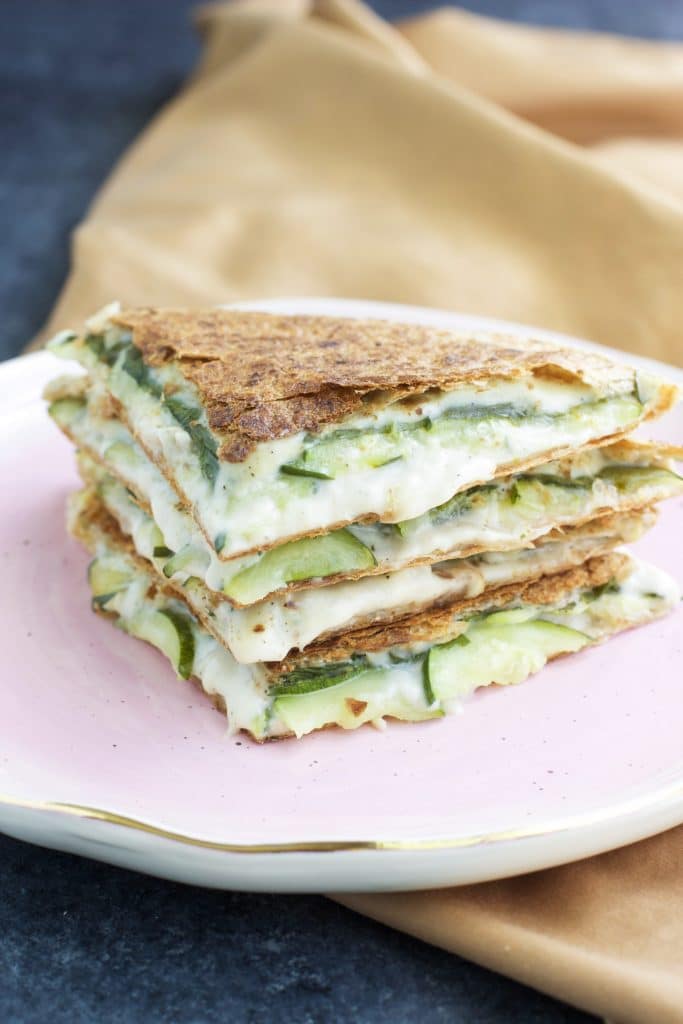 Over the last year, Travis and I have been working really hard on cutting all dairy products out of our diets.
I would like to tell you that we gave up cheese overnight but it's really hard to give up something that you've been eating for the last 28 years of your life.
I mean, my favorite food since I was a tiny tot was macaroni and cheese. I loved it!
Over the last year, I've been working on veganizing my favorite cheese recipes. This is my favorite vegan mac 'n' cheese recipe so far and these broccoli stuffed potatoes with cheese sauce are to die for!
…